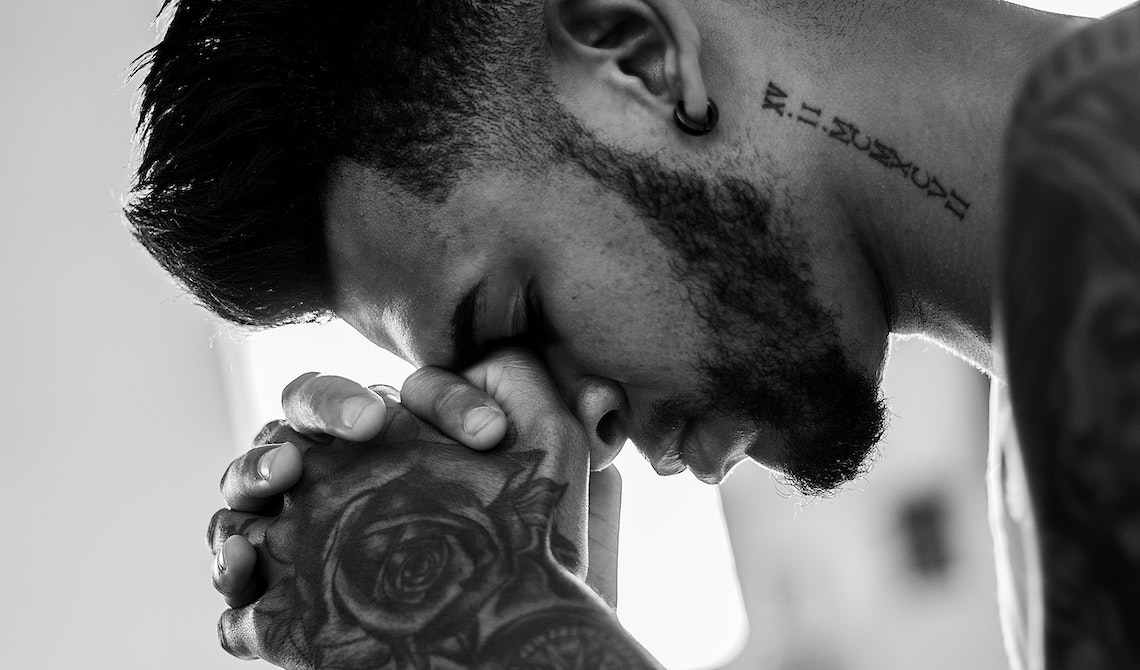 Saying goodbye to a loved one as you go to prison is never easy. The mental burden of being away from someone you love as you're about to get locked up for a lengthy time can be overwhelming.
You may not know what to expect. What will your first days be like? How should you prepare to go to a correctional facility?
Knowing what happens to people going into prison may help ease your emotional stress. This article gives you an idea of how the U.S. prison system works, including how prison facilities handle incoming prisoners.
Furthermore, you'll get added information about the correctional facilities in the country, including how they manage and treat their massive incarcerated population.
When you go to prison, you may get transferred occasionally. It's best to have a handy inmate and facility locator that your loved ones can use to find a specific location quickly. They can visit LookUpInmate.org to have access to more than 7,000 correctional facilities in the United States.
Overview
The U.S. prison system is a complex mesh of services the government provides to keep society safe by incarcerating people detrimental to a community's safety and security. 
Understanding the Criminal Justice System
If you want to understand the United States criminal justice system understanding the different agencies implementing federal, state, and local laws is vital.
Police
Law enforcement or the police is an agency in the criminal justice system responsible for the following:
Selective enforcement of the law
Arrests of suspected law violators
Crime prevention
Public safety
Courts
The justice system or the courts are responsible for the following:
Assuring convicted individuals receive fair trials
Determining the guilt or innocence of the accused
The courts also provide a lawful or legal way to address issues between an accused and the aggrieved party. 
The courts are part of the judiciary branch of government mandated by the U.S. Constitution. This branch's responsibilities are the following:
To interpret the law
To ensure that laws made and implemented are constitutional
To protect the rights of individuals that are protected by laws 
To provide jurisprudence which is the foundation of the country's understanding of the law and how judges decide on cases
Corrections
The corrections are composed of agencies that detain, arrest, and incarcerate convicted people. The responsibilities of correctional facilities are the following:
To rehabilitate convicted individuals
To change offenders' behavior so they become law-abiding and acceptable to society
To provide a secure area to house and confine people who are under the direct jurisdiction of the criminal justice system
Prison Is Prison
A place for detention or incarceration or any confined space to hold and put into custody a person guilty of breaking the law of society is called a jail or prison.
In everyday language, the terms jail and prison are used interchangeably. However, the purpose of jails and prisons are not the same, and the definitions provided by law show their differences.
Jail vs. Prison
The Bureau of Justice Statistics' definitions of jails and prisons are as follows: 
Jails are confinement areas before and after trial. Local law enforcement, a sheriff, a county, or a municipal administrator usually run the facility. Typically, people incarcerated in jails have sentences of one year or less.
Prisons are correctional facilities that confine people convicted of felonies. The facility is usually operated by the State Department of Corrections (DOC) or the Federal Bureau of Prisons (BOP). Typically, prison terms are sentences of more than one year.
The Prison Difference
Another essential difference in prisons is that people with felony sentences of more than one year can get incarcerated in any prison facility in the United States. It's a stark contrast from municipal or county jails, where people detained in those jails generally come from the same city or county. 
So, suppose you are going to prison. In that case, there's a chance you'll be sent to a correctional facility far from your home. The decision where to assign a convicted individual rests with the Department of Corrections. 
Is Prison Worse Than Jail?
When you go to jail, you'll notice they're small and cramped. Also, most jails provide far fewer services as people detained in these facilities tend to spend a few hours to less than one year behind bars. 
On the other hand, prisons house people who are sentenced for long periods. Some have life sentences without the possibility of parole because inmates usually stay in prison for a long time.
What Should You Do Before Going to Prison?
It's the end of a lengthy trial, and you've attended the sentencing. You heard the judge deliver the sentence, speaking to you about how you'll spend considerable time in prison. Also, listening intently to the judge's sentence are your loved ones. 
After reading the basis for the sentencing, the judge ordered the sentence, and you'll now go to prison.
As a person going to prison, you want to know what will happen to you. Understanding how correctional facilities work can lessen the impact of this forced separation on you and those you'll leave behind.
Learn About Federal Prison
The federal prison system is a correctional facility run by the federal government. People incarcerated in these facilities are convicted of federal offenses. 
Security in federal prisons is much tighter compared to jails and state prisons. However, federal prisons have more services and facilities than other correctional facilities.
Research Your Specific Prison
People with federal offense convictions usually go to federal prisons. Inmates convicted of a non-federal offense may end up in state prisons or jails. 
You can download and familiarize yourself with the prison's Admission & Orientation Handbook to get an overview of the protocols for services like recreation, education, and health. Valuable prison-specific information such as this can help you prepare for incarceration.
    Your loved ones can check inmate and facility locators like LookUpInmate.org for more information about any of the more than 7,000 correctional facilities in the country.
Prepare the Adults in Your Life
Allow the adult family members in your life to process the news of your incarceration and accept their offer of support. Let them know you trust them to handle your incarceration and its consequences.
You might feel regret and be shocked by the new world you're about to enter. However, those you'll leave behind can help you and other family members and loved ones cope with this situation.
Prepare the Children in Your Life
If you're a parent facing incarceration, prepare your kids to live a life without you. 
Also, now is the time to get your child custody matters sorted. If you're a solo parent, ensure your family law orders are in place.
You can get help from child psychologists to help you explain to your children the truth. Professionals can fully explain why you're serving a prison sentence and advise you and your family on managing life when one member is behind bars.
Get in Good Physical Shape
You may get depressed as your start date of incarceration nears. However, as much as you can, prepare your mind and body for prison life. 
Exercise, both mental and physical, can help reduce stress levels, allowing you to focus on creating a positive transition to incarceration.
You can use exercise equipment in some prison facilities when correctional officers allow it. 
Get Your Affairs in Order
Take advantage of this preparation time to get your affairs in order while you're still a free individual. You don't know what the future holds for you in prison, so make all the necessary preparations, especially in legal matters, as much as you can. 
Preparing Your Family For Incarceration
If you're the family's breadwinner and facing incarceration, prepare your family financially. The sudden loss of income can be a massive blow to the family if you don't have any backup plans. Discuss among family members how they can sustain themselves while you're serving your sentence.
Appointing a Power Of Attorney
You can arrange to give your loved one the power to manage all the transactions you can't fulfill while in prison. You can do this by having a lawyer prepare the documents to give your spouse or any person you trust power of attorney.
Designating a Point of Contact
You can have a family member, friend, or lawyer as your primary point of contact. Prison officers can work with your point of contact to handle interrogations and issues surrounding your arrest. 
Resolving Medical and Dental Issues
As a prisoner, you can access medical or dental facilities. Although there is medical and health care inside federal prisons, not all are at the same standards as regular medical and dental clinics outside prisons. You can talk to prison authorities about your specific medical needs.
Creating a List of Contact Details:
You must provide a list of numbers to the prison authorities and ask for approval. You can only call a loved one that is on that approved list. It's best to remind your loved one to accept your calls, as these are commonly collect calls.  
Authoritative Information About Going to Prison
The sudden shift from being free to being confined in a cell can be difficult to accept. To ease the transition, get legal help to prepare for your prison term. 
You can also read books about prison life written by ex-convicts who share their experiences. 
Prepare for Prison Induction
When you get inducted into prison, you can expect the following to happen.
There will be a medical assessment. (At the height of the pandemic, a mandatory quarantine of 7 to 14 days was implemented.)
You'll be assigned an inmate number.
You'll know in which prison you'll serve your time.
Any amount (cash) in your possession during an arrest will be deposited into your inmate account, which you can use for commissary purchases.
A commissary is a shop inside a prison where you can buy necessities like snacks and hygiene items.
Mentally Prepare
It would help if you were mentally prepared for the days ahead. Statistics reveal that over 37% of prison inmates have a history of mental-related issues, and some require care.
Some inmates may develop mental health issues due to forced separation from everything they hold dear. Some correctional facilities provide mental health services for prisoners struggling to cope with their new environment. 
It would help if you realized that although prison is part punishment for the convicted, it's also a place for correction and rehabilitation.
Arrange Your Support Network
You must have emotional and practical support from your loved ones. A support network from loved ones can help you feel their concern and encouragement despite your incarceration.
You can also request money from your loved ones to buy things from the commissary. In some prisons, you can use the money your loved one deposited to pay for phone calls and video calls. 
Prepare to Document the Journey
A good way to cope with incarceration is by documenting your journey. Going to prison is a life-changing event; some people find comfort in writing about their experiences. You can also develop a plan of action for recovery and reentry through writing. 
Establish a Primary Point of Contact
You must have a primary point of contact. This person can be a friend, or another loved one who's available and willing to be a contact person. Also included in this list are the lawyers and attorneys. 
Make Arrangements for Your Property
It would be best if you made arrangements for your properties needing direct management. You can do so through the power of attorney and other legal remedies that give authority to your loved ones to manage your possessions on your behalf. 
Understand Financial Implications
You must keep tabs on your family's finances, especially if you're a breadwinner. Your family should prepare for the financial repercussions when you go to prison.
Create Deliberate Reading Lists
Book lovers would be happy to know that reading is highly encouraged in prisons. The Department of Corrections has repeatedly stated that it would help if prisoners have a reading plan while serving time behind bars. 
Reading can help you overcome boredom and remain mentally active despite your incarceration. 
Create Journaling and Writing Plan
You can get into journaling to document your experiences while serving time. Writing can be an outlet for the frustrations and loneliness you experience while in prison. 
Develop a Success Plan
Every successful plan starts with one step in the right direction. The road before you might be challenging and lonely, but once you complete your sentence, you can start a new life. So, keep hope, even if the sentence ordered for you means decades behind bars. 
Create Your Quadrant Guide for Decision-Making
A quadrant guide is a decision-making tool that visually organizes a person's goals behind bars. Each quadrant categorizes decisions according to importance and urgency. 
Here's an example of a quadrant guide:
First Quadrant: You decide on actions that offer high success rates with low-risk levels.
Second Quadrant: You make cautious decisions when the success rates and risk levels are high.
Third Quadrant: You avoid decisions when there's a low probability for success and high levels of risk.
Fourth Quadrant: You only make decisions if the probability for success and risk levels are high.
Engineer Your Release Plan
As long as your sentence is not life imprisonment without the chance of parole, you can be eligible for parole or probation. Always remember that your success depends entirely on you.
Reception and Classification Process
When you get booked, you'll go through the reception and classification processes. After prison officials review your case, they'll give your classification score. You'll then be placed in an appropriate institution.
What Can an Inmate Expect Upon Completion of the Reception Process?
After the reception, you'll be transferred and assigned to a cell inside the prison dormitories. First-time inmates will all go through this reception and classification process.
Arriving at Prison
When you finally reach prison, your life behind bars begins. You'll serve the time imposed by the judge. You must do your best to adjust to the new surroundings quickly. 
What Happens When You First Arrive in Prison?
Upon arriving in prison, you'll know the people monitoring your cells, the prison staff members, the prison warden, and your fellow incarcerated individuals. 
Adjusting
Prison is where people convicted of all sorts of crimes are housed. You should be good at adjusting by doing the following tips: 
Speak less.
Be observant.
Mind the words that one says.
Avoid getting involved in illicit activities.
Keep to your counsel.
The First 6 to 12 Hours
For first-time prisoners with a criminal charge, the first day is always the hardest. However, it would help if you stayed strong.
When the day for your transportation arrives, you will be woken up extremely early, around 3 AM, to get on a bus.
Expect that your bus will not be comfortable, and you may have to travel far.
Personal Property: What Will Happen to Belongings?
Prison staff will record everything you have on you. While you may be allowed to keep some of these things, in some cases, they are confiscated. 
The police will take your personal items during your arrest and store them while you're in prison. You can have your belongings back when you are released.
What You Can Take With You
An inmate can only bring a few personal items and necessities, like eyeglasses. However, you must wear these glasses during sentencing to avoid being questioned later.
What You Should Take With You
An inmate can't bring medicines into custody, but you can talk to prison officers to get the necessary medical care. Healthcare officers will provide the medication inmates need. 
The Department of Corrections (DOC) will ask you to go over your medical needs and give you the medications and treatments you need.
What You Have to Leave Behind
Inmates can't bring the following items when they go to prison. 
Playing cards
Electronic devices
Gaming devices
Leisure items
The Takeaway for Bringing Things
You can only bring your glasses, some clothes, and your prescribed medication. Do not sneak in any items. Remember that everything you bring in prison will be thoroughly inspected and must be approved by prison officers. 
Identity 
You'll be issued a prison number, EDL (earliest date of release), and a qualifying date of possible freedom when you go to prison. You'll have your photographs and fingerprints taken. Also, you'll be given a PIN to make phone calls.
Health
Even while incarcerated, you can still seek medical help and consult with a doctor, nurse, or health provider. Remember that you can always ask for help whenever you have health problems or a mental illness.
What Happens With Medication?
You can only take current prescription medicine in prison. Remember that these medications should have proper prescriptions. Prison facilities have healthcare providers and nurses who can help you with your medical needs.
How to Get Healthcare
Most of the prison population inside the different correctional facilities in the country have access to healthcare for prisoners. However, some prisons need more adequate areas to provide secondary or tertiary care.
The Prison Cell Myth
Contrary to the belief of many about prison life, you don't get to stay inside the prison throughout the day. There are daily routines in prison that will keep you active and fit. 
The Department of Justice also recognizes the importance for prison inmates, especially new prisoners, to have recreational and leisure-time experiences.
Aside from recreational activities, prison authorities give you chances for prison jobs. Sometimes, you can get incentives and earned privileges for helping with some tasks. You can use them to show good behavior, diligence, and the capability to become a better person.
Work Release
Prison activities can vary. In most cases, prisons provide ways to develop an inmate's productive ability by providing work release programs. 
These programs allow prisoners to work day jobs outside of prison, with adequate supervision, and return to their cells after work. 
If you're enrolled in this program, you'll earn wages that go to the program administrator, who allocates them appropriately.
Exercise in Prison
Aside from job opportunities, prison authorities can give you time for exercise and physical activities. 
Prison facilities may limit your actions in the yard or common area. However, you can do laps and jog around the neighborhood to keep your body in good shape.
Healthy Foods
Prison food is usually determined and approved by the Department of Corrections. Inmates get a well-rounded menu. 
In some prisons, there's a canteen where inmates go to get their food ration daily. A typical meal includes vegetables, meat, bread, and legumes. 
Recreation and Creature Comforts
A prisoner's recreational needs depend on the prison facility where they are incarcerated. 
Some prisons provide recreational activities that are distinct from prison work or jobs. Prisons often provide sports and socio-cultural activities as part of their recreation. 
Money in Prison
Physical money is not allowed inside the prison. You can only access cash via an inmate account, which you can use to buy commissary items inside the facility. 
You can ask your loved one to deposit money into your inmate account if you need funds. 
Communication With the Outside World
Closely communicating with your loved ones outside prison is crucial for your rehabilitation. 
Here are some ways to ensure this line of communication remains active between you in prison and your loved one in the free world.
Making Phone Calls
For inmates, making phone calls is one of the fastest ways to talk to someone from outside. 
However, to talk to someone on the phone, you'll have to wait to use the prison telephone system and call your loved ones. 
One thing to remember is that phone calls are monitored and recorded. So, keep that in mind when talking to your loved one. 
Sending and Receiving Mail
You have the right to receive and send mail, but correctional facilities have the authority to limit the kinds of mail sent by inmates. Also, prison officials can inspect your mail for security reasons. 
Still, states have different policies regarding the type of content mailed to inmates. Generally, content that shows nudity and pornography is not allowed because there's a blanket ban on adult content in U.S. prisons. The prison warden can deny entry to sexually explicit content, especially if it threatens prison discipline. 
Reading Books
The Department of Justice has clearly stated that the First Amendment protects people's rights, including inmates' right to read. The selection of books you can read depends on the books available in the facility's library. 
You can also receive books sent to inmates. Still, states have different regulations on how many books an inmate can have at any particular time. 
In-Person Visitation
Physical visits are allowed in prison, provided that your visitors abide by the policies imposed by the facility and the state. In most cases, visitors must wear appropriate clothes, know what not to bring, and adhere to specific visit dates and times. 
Unlawful Cell Phone Use
The use of a cell phone or mobile phone is not allowed inside prisons. Prison officials monitor all outgoing calls through the facility's telephone system.
It is important to note that unlawful use of these gadgets may lead to serious repercussions for both you and your loved ones. 
The Takeaway for Outside Contact
When in doubt, ask. The DOC adheres to its policies. You can always contact your prison warden or staff for updates on their rules and regulations.
Finances and Buying the Necessities
The spending cap for prisoners depends mainly on the type of facility they're incarcerated in and the state where the facility is located. 
Some prisons may have a spending cap of $320 ($370 during November and December). Prisoners can use this budget to buy necessities.
Drug Use
Despite the government's crackdown on drug abuse within prison walls, there is still news of the prevalence of substance abuse inside correctional institutions. Still, the government focuses on providing drug rehabilitation care for inmates with a substance abuse history. 
The Takeaway on Drugs in Prison
Drugs inside prison are definitely prohibited, and hopefully, you will not get associated with any possible drug trades happening under the radar. Remember that drug abuse will lead nowhere, and it's best to use the available time to reform and recover. 
Violence Can and Will Happen
Prison violence is one of the concerns people have for their loved ones behind bars. All sorts of people from different backgrounds with different reasons for incarceration fill the cells of a state or federal prison.
You should keep a low profile, avoid conflict, and always be mindful of the actions of others.
Watching the Super Bowl
In some prisons, inmates can watch major sports events live. For example, in Texas, inmates and prison officials cheer away as everyone in the facility has their eyes glued to Superbowl.
Etiquette
It's always best for you to remain respectful and have a low profile while in prison. Avoid inappropriate actions, respect the policies, and heed prison authorities' instructions. You don't need a comprehensive rulebook to understand etiquette. Having good behavior in prison will spawn goodness too.
Prison Don't #1: Staring
Don't make inappropriate gestures like staring at someone. It may nudge a person the wrong way and cause a misunderstanding that can result in an incident.
Prison Don't #2: Asking Why Other Inmates Are There
It's best not to dig into the past of other inmates unless they invite you to their history. If they don't wish to share the reason for their incarceration, then it's alright.
The "Tattoo Guy"
Some guys in prison are on the good side of everyone. An example of this person is that "tattoo guy." This person provides cheap, often unsanitary, tattoo services for inmates. As a result, this person becomes the recipient of much gossip. 
So, if you're in prison and a newcomer, it's best to get on the good side of people at all times.
The Takeaway and Some Advice
While in prison, remain low-key, don't get into fights, always stay humble, and be a good listener. Play your cards right, and you can endure prison and hopefully get the excellent behavior points needed to merit possible probation or parole.
Housing Units and Bathrooms
Prisoners' living and sleeping quarters usually have a minimum living space for a specific floor size of 6ft x 8ft. Prison cells should be livable and adequate to provide reasonable comfort for someone who will spend considerable time behind bars.
In most prison cells, a toilet can be used by more than one inmate, especially if more than one person is bunked together. Prisons have communal showers and bathrooms to maintain hygiene and sanitation.
Starting the Day
Prison life starts early and often begins with taking care of personal hygiene. Afterward, inmates clean their area and bed before doing anything else for the rest of the day.
Callout Sheet
Prison staff would usually assign inmates to attend specific daily activities. The inmate will usually see their name on a callout sheet. 
Meals
In most cases, meals are communal events where inmates gather to eat in a canteen or mess hall at specific times of the day. The menu may differ daily depending on the rations available, the cook, and the preference of the prison facility.
Admissions and Orientation (A&O)
Newcomers to prison have an admission and orientation program where they are informed about the facility, its policies, and what they would expect while serving their time. In this A & O event, you'll get to know staff members and have the chance to ask questions if allowed.
Job Details
When in prison, you can have jobs you can do daily and earn a prison-rate wage. Inmates can join those who prepare the food, maintain the facilities, or work as orderlies and commissary staff.  
Commissary
The commissary is a prison-style "convenience store" where you can "buy" stuff using funds in your inmate accounts. Commissaries have basic needs like hygiene products, snacks, and books.
Unit Team
After your initial admission and orientation, you'll meet your unit team. These officers will monitor your behavior and performance inside prison. 
The unit team comprises the following people:
Unit manager: This manager is the department head that manages the entire team.
Case manager: This person keeps track of inmate performances and concerns. 
Counselor: This person is responsible for an inmate's job assignments, visitations, and disciplinary actions.
After Arriving: First Night in Custody
On the first night of custody, you may bathe or shower before being taken to your cell. Some prisons have special "first night" blocks for newcomers before they are brought to the regular blocks.
Also, during the first night, prisons may allow you to buy the stuff you need from the commissary, like sweets and toiletries, and set up telephone accounts and credits. During this moment, you can also be granted a phone call to your loved ones.
First Morning Inside
The day after, you'll wake up to your first day inside prison, which is the start of your incarceration. You might start the day with a shower, and then you can do the activities assigned to you. 
After the First Night
When you go to prison, you'll have time to adjust to the new environment. You can meet your bunkmate and create connections with other inmates. If you smoke, you can do so only inside their cells. If you're a non-smoker, you can request the staff to move you so that you have a cellmate who doesn't smoke. 
Induction
Another activity you'll have while inside prison is induction, where inmates get introduced to the different programs provided by the facility. The induction will introduce you to daily prison activities, visitation entitlements, and other things you can do while serving your sentence.
Passing Time in Your Cell
Time flies when you're doing something, but it becomes excruciatingly slow during downtimes. When you return to your cells, boredom can creep in, which can be problematic. 
Reading can be a good pastime for you in your cell. Prisoners are encouraged to read, which can also be an excellent time to catch up on novels and self-help reading materials. 
You can also start writing stories while in prison. You can publish them when you're released. 
Prison Survival Guide: How to Survive in Prison
Here are some tips you can follow to survive prison and avoid getting into trouble. 
Stay Out of Prison Politics
Politics is always a hot topic. It would be best to avoid diving into contentious issues like politics and similar divisive topics.
Keep Yourself Busy
Even though you're confined in prison, there are things that you can do to keep yourself busy. You can apply for prison jobs and pour your mind and efforts into doing a good job.
Find Purpose
You can also find meaning in your time in prison. You can write stories about your experience, how you or another inmate feels, and how you cope with those feelings of loneliness, grief, and despair. You can create small contributions to society that can help people understand the plight of people behind bars. 
Avoid Discussing Your Charges
Focus the discussions on how to regain one's life. Don't dwell too much on the past. Criminal charges are done deals and settled in the courts. 
Incarceration is the solution the state uses to solve the problem that an inmate may have started. So, stop living in the past and focus on what you can do today to positively impact your future.
Stay Clean
One never loses by staying clean. It's something you can do that will make a ton of difference. You should stay away from issues that can harm your chances of getting parole, pardon, or commutation of sentence.
Learn the Rules
Prisons have policies and regulations that you must obey to avoid sanctions due to misbehavior. It would be best to learn the written and unwritten rules inside a prison to communicate effectively.
Be Polite and Respectful
You should always be polite, quiet, and respectful. Nobody loves disrespect, even in prison. Insults and slurs don't go well behind bars, and a mouth that spouts out fighting words can result in problems and altercations that can lead to injuries.
Have the Right Attitude
Another thing you should develop when serving time in prison is optimism. Always look at life through a positive lens. Things happen for a reason, which can be good for you. So, always view imprisonment as something you can learn from and grow to become a better person. 
Categories of Prison and Prisoners
There are different kinds of prisons in the U.S. that houses different kinds of prisoners. Here are the prison categories and the types of incarcerated individuals they handle. 
What Prisons Are There for Men?
Here is some information about male-dominant prisons that you might find interesting: male prisoners tend to have higher security than female-only facilities. 
Also, most of the United States correctional facilities are for the male population. 
Statistically, more male inmates are involved in violent crimes than female convicts. Men account for more than 75% of violent criminality in the country.
What Prisons Are There for Women?
Female prisons are adjusted to cater to the unique needs of women. Compared to men, women are more likely to have a history of trauma and abuse. 
There are different programs created to make prisons conducive for rehabilitating female convicts. 
First Step Act (FSA)
Evidence-Based Recidivism Reduction (EBRR) Programs
Productive Activities (PAs)
FIT Program (Female Integrated Treatment Program)
When Should a Category Be Reviewed?
Prison classification schedules may vary in different states. Still, prisoners will get evaluated regularly to determine whether they need to change or retain their classification. For example, in Connecticut, regular or initial reviews are set every six months. 
What Are Prison Privileges?
Privileges are not rights. As an inmate, you don't enjoy all the rights protected by the Constitution. 
However, you can receive privileges for prisoners if you meet the requirements. Examples of these privileges are the following: 
Visitation and communication
Access to prison programs
Inmate work programs
Day-room activities
Commissary purchases
Federal Prison Facilities and Inmate Placement (Security Level)
U.S. federal prisons have different security levels housing different types of inmates. Here are the different security levels for federal prisons.
Minimum Security Prisons (Federal Prison Camps)
Minimum security or prison camps are commonly intended for white-collar offenders like people convicted of embezzlement and fraud. 
Low-Security Prisons
This type of prison also houses white-collar offenders and drug offenders. 
Medium Security Prisons
This type of prison houses most criminals and is secured by armed guards. 
High-Security Prisons (United States Penitentiaries – USPS)
This type of prison houses the most dangerous and violent offenders. 
Administrative Security Prisons
This specialized prison houses federal pretrial defendants, convicts with mental problems, and highly dangerous and escape-prone criminals. 
Privilege Group Criteria
Details for group criteria may vary from state to state. However, in California, there are four groups that inmates fall into.
Group Privileges and Restrictions
Here are the different kinds of group privileges and their criteria:
Group A: Disabled and incapable of working

Visitation 
Canteen
Calls
Yard and recreation access
Group B: Assigned half-time work

Family visits once every six months 
Phone calls once every two weeks
50% canteen access
Calls once every two weeks
Yard access
Group C: General prison population

No visitation
25% canteen access
Calls once every two weeks
Limited yard access
Group D: Inmates in special housing units

No visitation
25% canteen access
Calls once every two weeks
Limited yard access
Group U: reception center inmates under processing

No visitation
25% canteen access
Phone calls once per week
Yard access
Types of Prisoner
Inside the prison facilities in the country, you can categorize prisoners into two types: remand and sentenced prisoners.
What Are Remand Prisoners?
A remanded prisoner is someone still awaiting trial. There are instances where a defendant is sent back to prison after a not-guilty plea to wait for the trial or sentencing. Many incarcerated individuals are remand prisoners. 
What Are Sentenced Prisoners?
After sentencing, the convicted, which may be you in this case, is sent to prison to serve the terms issued by the judge. At this point, the inmate is now a sentenced or convicted prisoner. 
Age and Gender
Prisoners are also segregated by age. Convicts below 18 years may spend their time in juvenile facilities. 
Can Conditions Improve As the Sentence Progresses?
One can expect your behavior in prison will improve over time, especially if you show remorse. You can be sure to have better privileges to enjoy. 
What Else Do You Need to Know When You Arrive?
Aside from the long list of things you should understand when going to prison, here are some more tips that might help you move forward. 
What is a Personal Officer?
When you go to prison, you can talk to a personal officer or someone on the prison staff who will listen to your concerns. They can help you with things that can be a source of issues. 
What Staff Work in Prisons?
If you want advice, you can ask staff members how they can help. Here are other personnel that works in prisons and the prison industry:
Correctional teacher
Rehabilitation specialist
Chaplain
Behavioral specialist
What Is an Induction Wing?
For newcomers, prisons often have an event called "induction," where they inform you of the activities you can participate in, the responsibilities you will have, and the policies you must abide by while in prison. The induction often happens in an area called the induction wing. 
What Are Wings or House Blocks?
Some prisons separate prisoners according to the length of time to be served. Lifers will have a different house block than convicts with lesser criminal offenses. 
What Are Listeners?
When the going gets tough, you go to listeners and pour out your frustrations, fears, and hopes. The people ready to absorb your verbal frustrations are called "listeners." These people are mental health providers who will help you cope with your emotional needs.
What Is Meant by Security Levels?
Security levels are categories that are used to classify prisoners. The levels indicate high-risk prisoners and those with low risk for prisoner staff. 
What Are Classification Committees?
A classification committee is a body that determines the class of a prisoner and where they are placed in prison. 
What Type of Privileges Is an Inmate Entitled to While in Reception?
Inmate privileges during reception may vary in different states. However, in California, an inmate currently in reception will have no family visits, limited calls, and commissary use. 
Advice For Relatives 
Relatives should continually support their incarcerated loved ones through the service provided by the prison facility. So, keep communicating with your loved ones to make them feel loved and important. 
Friend or Relative Is Going Into Prison. Where Can You Get Advice?
The first person to get advice from is a lawyer. An attorney with legal experience and expertise in handling cases can be beneficial. 
References