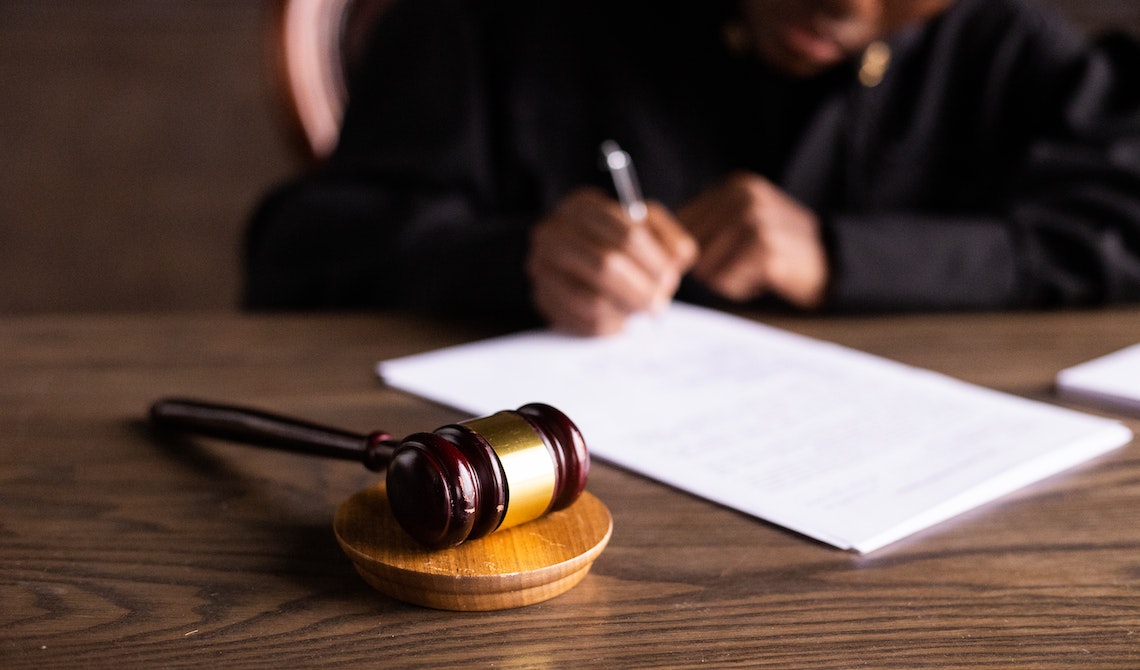 Most documents that the United States government agencies create and archive become public records. 
These documents include inmate charges or criminal records of a person that a court convicted and sentenced to jail or prison.
A report from The Sentencing Project, a research and criminal justice advocacy group, states that one in three Americans has been arrested—and thus has a criminal record—by age 23. 
Generally, the Freedom of Information Act (FOIA) grants the public viewing of prisoner records. However, rules can vary from one state to another as to how much information citizens can view, including the specific charges that the inmates face. 
Some non-government websites operate to make this data available for internet searchers. Most third-party inmate search portals ask for the inmate's listed name and their current location, such as the city, county, and state of the prisoner's facility.
What are inmate records? Where can the public view these documents? Moreover, who are federal prisoners, and what crimes lead to serving one's sentence at a federal prison?
This article will discuss what information you can find on inmate records, where you can find these documents, and a description of law offenders who end up in federal correctional facilities. 
lookupinmate.org's database allows you to search for incarcerated individuals in over 7,000 correctional institutions across the United States. 
Meanwhile, our blog section offers a wealth of reference materials on prison life, post-incarceration preparation, and the U.S. criminal justice system in general. 
Federal Inmates and Their Charges
Below is a breakdown of the profile of federal inmates according to gender, ethnicity, age, and place of confinement. 
Male and Female Inmates 
There are approximately 147,527 (93.1%) male prisoners, while there are 10,996 (6.9%) female inmates.
Inmates by Ethnicity
White or non-Hispanic inmates comprise most of the prisoner population, with a total of 21,562 (61.8%) individuals. 
African-American inmates represent the second largest group, with 7,392 (21.2%), followed by Hispanic detainees with 4,664 (13.4%), Asian inmates with 837 (2.4%), and Native American prisoners with 427 (1.2%).
Regarding citizenship, most prisoners come from the U.S., with 133,009 inmates (83.9%). The second largest group are from Mexico, with 13,590 detainees (8.6%). 
Citizens from Colombia (1,649) and the Dominican Republic (1,540) each comprise 1% of the federal inmate population. Cuban inmates are approximately 778 (0.5%).
Staff Statistics
The majority of the federal prison staff (21,562 or 61.8%) were white (non-Hispanic), followed by African American (7,392 or 21.2%), Hispanic (4,664 or 13.4%), Asian (837 or 2.4%), and Native American (427 or 1.2%).
As of the fourth quarter of 2021, staffing in the Federal Bureau of Prisons (BOP) prison system had a maximum 15:1 inmate-to-correctional officer ratio.
Federal Incarceration Statistics
As of October 2022, of the more than 158,950 federal inmates, 142,942 (89%) are in BOP facilities, 1,199 (1%) are housed in privately managed institutions, and the rest (14,809 or 9%) are in other facilities.
Population Statistics by Age
As of October 2022, the age groups with the highest numbers in the federal prison population are the inmates aged 36 to 40 (28,188 prisoners or 17.8%). 
The second largest age group is the 31- to 35-year-olds (26,664 or 16.8%), followed by the 41- to 45-year-olds (26,401 or 16.7%).
In the 11% range are the inmates aged 26 to 30 (18,879 or 11.9%) and those aged 46 to 50 (18,648 or 11.8%).
What Crimes Lead to Imprisonment in Federal Prisons? 
Being convicted of a federal crime leads to serving time in federal prison. These criminal activities:
Occurred in more than one state and involved citizens from different locations
Happened on federal property (a federal bank or a national park)
Violated specific federal laws or the U.S. Constitution
What Are the Most Common Sentences Imposed on Federal Inmates?
An April 2022 report from the U.S. Sentencing Commission (USSC) states that the following crimes have made up the majority of federal felonies and Class A misdemeanors for more than 25 years:
Manufacture, sale, or transportation of drugs (31.3% cases)
Immigration or unlawful entry (29.6%)
Illegal possession of firearms or ammunition (14.2%)
Fraud, theft, embezzlement (8%)
Federal Inmates Charged With Possessing Phones in Prison  
In June 2022, the Attorney's Office for the Middle District of Pennsylvania separately charged two federal inmates for owning smartphones after authorities found the contraband devices in their cells. 
Christopher Edwards is serving time in the U.S. Penitentiary Lewisburg. Meanwhile, Angel Anchondo is a prisoner at the Federal Correctional Institution, Allenwood Low. 
Edwards and Anchondo may each receive a maximum one-year sentence and a fine if the judge finds them guilty.
What Percentage of Sentence Do Federal Inmates Serve?  
Under the Truth in Sentencing Law, federal inmates must serve 85% of their sentence. 
The law, which took effect in 1994, aimed to prevent the early release of offenders who committed Part 1 crimes. 
These violations involve property (motor vehicle theft, burglary, arson, and larceny) and violence-related offenses (murder, rape, aggravated assault, and robbery).
The USSC's January 2022 "Quick Facts" report states that the average minimum sentence for federal law offenders is 166 months. 
However, the average length of prison time served by inmates was 147 months.
What Is an Inmate Record?
The court and correctional facilities generate different records about prisoners. An inmate's prison record is one of them. 
Former inmates may want a copy of their criminal history record or "rap sheet" for employment or housing purposes. 
These individuals can go to the Federal Bureau of Investigation's (FBI) Identity History Summary Checks page.
Requesting parties must enter their email address on the page to receive an application form, which will begin the processing of the document. 
The FBI may take up to five business days to process the criminal history record after receiving the requester's fingerprint card.
Other files containing information about incarcerated individuals include the daily logs of jails or prisons, which reports the day-to-day activities at the facility. 
The BOP also maintains detainees' medical records and reports of misconduct.
Are Inmate Records Public Information?
Inmate records are generally public documents. The details in an inmate record that are typically open to the public include the following: 
The inmate's admission date
The degree of offense
The inmate's sentence status
The prisoner's custody classification (minimum, low-, medium-, high-, or administrative security)
The name of the court that issued the inmate's conviction
The individual's inmate type (state or federal)
Rewards for good behavior and demerits for bad behavior 
However, in some instances, states can restrict public access to these arrest records, including when investigations involving the person arrested are still ongoing. 
Law enforcement can also limit or prohibit access if they deem the arrest information of the prisoner to be a public safety risk.
Prison Records: How to Find a Federal Inmates' Arrest Record  
The Federal Bureau of Prisons allows the public to view basic information about federal inmates. There are instances where you may have to visit district criminal courts and police departments to access more data.
Visit the District Criminal Court
To determine an inmate's criminal case that led to their conviction, you can try visiting the clerk's office of the courthouse where law enforcement officials filed the case. 
You can also go online and visit the Public Access to Court Electronic Records (PACER) page. 
The PACER website allows the public to view over 1 billion documents held by federal courts nationwide. 
Creating an account on the site lets you search for a case in a federal court that received the case. Registered users can also use the nationwide index of federal court cases. 
You can also inquire from the PACER Service Center from Monday to Friday between 8 AM and 6 PM by calling (800) 676-6856 or emailing [email protected].
Visit Police Departments
The state police or local department of corrections hold criminal records at the state level. Meanwhile, the FBI keeps such records at the federal level.
You may need to ask the federal prisoner's state office if they have any record of the person's arrest.
Locate the Inmate
The search tools of the BOP, the Department of Justice, and lookupinmate.org can help you find individuals serving time in federal prison facilities.
What Does BOP Stand for in Jail?
The BOP stands for the Federal Bureau of Prisons. This bureau holds the custody of 158,950 federal inmates in 122 institutions as of September 2022.  
Over 45% of the population is serving prison sentences for drug-related offenses.
Records Contain Information About Federal Inmates Only
BOP's website, http://www.bop.gov, only features records of people convicted of federal violations and felonies under District of Columbia laws.
Records Contain Information About Anyone Who Was in BOP Custody
The BOP's database also includes the inmates that the courts assigned to stay in a facility that the bureau manages, even if these prisoners did not serve a federal sentence. These include:
Individuals who stayed in a BOP institution for pretrial detention but the court later dismissed charges against them
People who underwent incarceration for being a material witness, or someone who has information that can affect the outcome of a case
Offenders who committed civil contempt of court or not complied with court orders that violate a person's rights. 
These violations can include a parent not paying court-ordered child support or not promptly returning a child after visitation.
Federal Prison Records 1982 – Present
The BOP's database contains prisoner records that were keyed in and released through the bureau's inmate management system from 1982 onwards. 
Pre-1982 records are located in the National Archives Records Administration (NARA). 
If you need more data about a prisoner beyond what you find on BOP's inmate locator, you must file a FOIA request along with a filled-out DOJ-361 form.
Federal Prison Records 1870 – 1981
To find pre-1982 inmate information, you may visit NARA's website, which offers links to the various state archives nationwide.
The BOP suggests having the following data on hand when requesting NARA's assistance:
Inmate name
Birthdate or approximate age at the time of imprisonment
Ethnicity
Approximate dates in prison
How to Search and Locate Inmates Held in Federal Prisons
lookupinmate.org
lookupinmate.org allows you to determine a federal inmate's location by entering their last and first names and the prison's state location on the home page's "Nationwide Inmate Records Online Check."
The site displays details like the prisoner's degree of offense, admission date, sentence status, and the name of the sentencing court.
Meanwhile, tapping on any of the states under the website's "Inmate Search Per State" midway through the homepage shows you all types of correctional facilities in that state, including state prisons. 
BOP
BOP's "Find an inmate" page allows you to find data on federal law offenders whose prison terms began in 1982. 
The search result will include the name, register number, current age (not the age when they entered prison), race, sex, and release date. 
Department of Justice (DOJ)
The DOJ has a dedicated page titled "How can I find someone who is incarcerated?"
This webpage contains links to inmate locators. The last entry directs you to a site where you can look up federal inmates. The "General inmate locator resource" link appears after the links for locators to county jails and state prisons.
Locate a Person Held for an Immigration Violation
You can visit the U.S. Immigration and Customs Enforcement's (ICE) website and use its online detainee locator system tool https://locator.ice.gov/odls/#/index. 
The webpage allows searches using detainees' A-Number or their first and last names.
You can also call the detention facility directly if you know the individual's facility assignment. The ICE's Field Offices webpage lists its detention centers.
References