Nationwide Inmate Records Online Check
Jail records, court & arrest records, mugshots and even judicial reports.
Inmate Search
The population of prisoners in the United States as of July 2021 is around 2.1 million. This number includes inmates from federal and state prisons, local jails and community corrections, immigrant detention facilities, and juvenile correctional facilities.
With such a large number, looking up an inmate may seem like a daunting and time-consuming task. Because each state keeps a separate prisoner database, prisoner lookup is even more challenging.
Our website can help you manage those constraints and provide you a tool to search for an inmate. We gathered the important information and links to relevant websites to help you with your search.
Using our one-stop inmate lookup site, you can access inmate records from more than 7,000 U.S. correctional facilities. These include federal and state prisons, local jails, military prisons, and immigrant detention facilities.
You need only to provide basic information such as full name, sex, and date of birth to search for an inmate. You may also include other optional information like the state of arrest to generate more accurate results.
View jails by state
Lookup Guide:
Steps to Find an Inmate in the United States
Look up a federal inmate by using a name search and
providing the following offender information:
Inmate's last name and first name (required)
Inmate's middle name, age, sex, and race (optional)
You can also locate an inmate using their inmate number provided by the Bureau of Prisons (BOP) Register, D.C. Department of Corrections, Federal Bureau of Investigation (FBI), or Immigration and Naturalization Services (INS).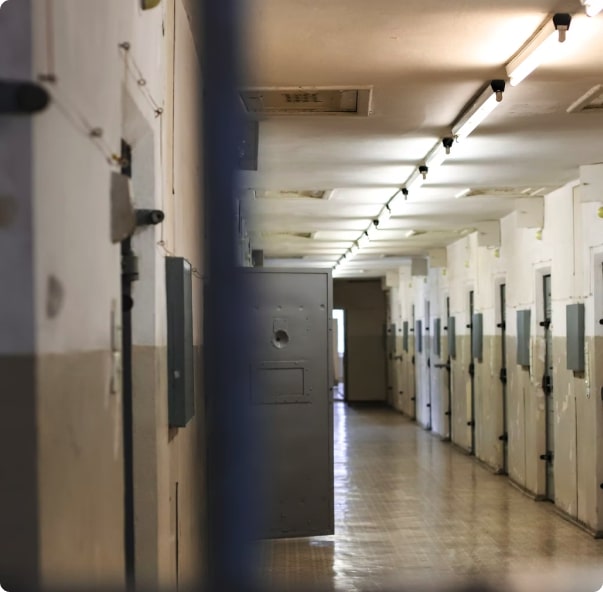 How to Check if
Someone Is in Prison
If you are not sure whether the person you are looking for is in prison, we suggest you do the following:
Research where the particular inmate is serving time by obtaining their criminal or court records or using independent service providers.
If the law enforcement agency or facility maintains online inmate records, perform an inmate data search using the inmate's name, age, or ID number as search criteria.
Suppose the inmate search results are unavailable online. The record custodian will provide the instructions to obtain inmate records via mail or in person.
View jails by state
How to Access
Prison Records
Inmate records are considered public information. You may search for inmate records through the U.S. State Records website.
Their inmate records include information such as:
Degree of offense
Admission Date
Court Name
Sentence status
The Next Step to Your Search
Once you have the required inmate information, you can check the state's website for instructions and additional information.
You can get details on prison regulations, visiting hours, sending money to the inmate, and contact information like phone numbers and mailing addresses.
You may also find out the inmate release date from your search, which is when the inmate is released to join society again.
You can get inmate information from the
following correctional facilities:
City jail and city jail administration's office
County jail and county jail administration's office
Federal Bureau of Prisons (BOP) reentry and treatment facility
Federal BOP and BOP administration
Immigration detention facility
Military prisons
Police department jail or sheriff's office
Private facilities
Regional facilities
State prison and state prison administration
U.S. Bureau of Indian Affairs (BIA)
U.S. Immigration and Customs Enforcement Administration
Inmate Search Per State
Continue your offender search by looking up our database and selecting the state of detainment: