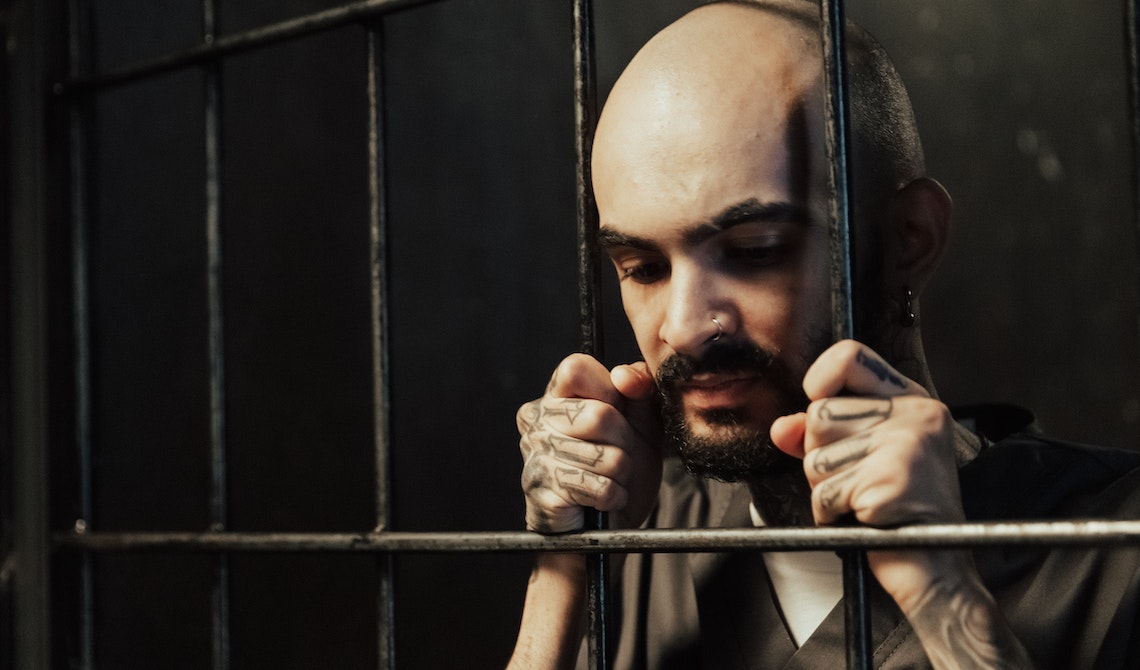 The U.S. inmate population with prison sentences of 10 years and longer continues to rise, prompting prison reform advocates to call for regular reviews of prisoners serving long-term sentences.
During the August 2022 meeting of the American Bar Association (ABA), one of its working groups passed a resolution—"Ten Principles on Reducing Mass Incarceration"—that included "second look" policies and the reduction of lengthy sentences.
Meanwhile, the Sentencing Project, a nonprofit organization for a fairer justice system in America, said in its new study that 56% of the total prison population served 10-year sentences or longer as of 2019. The percentage represents more than 770,000 inmates.
Incarcerated individuals and their families are pushing for shorter sentences amid barriers, including the 85% rule. 
This rule requires offenders who are convicted of property and violence-related crimes to serve 85% of their sentences under the Truth in Sentencing Law 1994. So is there another way out?  
Under current circumstances, inmates can get an early release from prison by earning prison credits from the local Department of Corrections or when the judge decides to shorten the prisoner's term. 
The other solution lies in the executive powers of the state governor and the president of the United States to shorten or "commute" sentences for those who violated state and federal crimes, respectively.
What is sentence commutation, and who qualifies for them? Why do authorities grant such sentences, and how different are they from pardons?
This article explains the commutation of sentences, the rationale behind such decisions, and who is eligible to apply for them. This write-up will also distinguish commuted sentences from pardons. 
lookupinmate.org gives you access to inmate records nationwide in over 7,000 correctional facilities, including their sentence status and admission date. 
The site's blog section features articles on various incarceration-related subjects, including ways to seek early release from prison.
What Is a Commutation of a Sentence or What Does It Mean to Have a Commuted Sentence? 
A commuted sentence does not reverse an inmate's criminal conviction. Instead, this decision substitutes the prisoner's original prison term with a reduced sentence. 
So a 15-year sentence can be commuted to 10 years, and the death penalty can be commuted to life imprisonment.
To better understand the definition of commute when referring to commuted sentences, let us look at its meaning and its difference from parole.
Commutation of Sentence vs. Parole and Reprieve
A commuted sentence and parole are two separate things. Parole does not reduce your sentence. 
In parole, the parole board grants inmates conditional release after serving a percentage of their sentence. 
A commuted sentence is similar to parole in that both cases require the prisoner to follow conditions the court sets until the commuted sentence and parole are complete. 
Like in parole, authorities can revoke a commuted sentence when the inmate violates court terms. 
However, in most states, officials can only withdraw a commuted sentence if they discover that the factual basis for granting the petition is inaccurate.
Meanwhile, a reprieve or "stay of execution" is a temporary suspension of a prison sentence. 
This suspension may be due to a late-filed appeal, the discovery of new evidence, an error in the trial or investigation, an unfairly harsh sentence, or extraordinary personal circumstances. 
Commutation Basics
While sentence commutation is associated with good behavior, government officials can grant requests for shortened prison terms for other reasons.
Let us discuss some possible factors officials consider in making this decision. 
The Purpose of Commutations and Pardons 
Governors grant applications for a shorter sentence when inmates have shown a turnaround in their conduct and outlook while in prison. 
Officials can also decide to commute sentences to make a statement on criminal justice reform. 
Inmates may have appealed an overly harsh sentence or sought the executive's intervention for a judge's refusal to grant them good time credit. A governor can exercise mercy based on an applicant's petition.
At the same time, commuting a sentence can make officials look less lenient than granting a pardon, which erases the law violation from a person's criminal record.
Commutation of Sentences at the Federal Level
United States presidents grant federal commutations as part of their clemency powers under the U.S. Constitution. 
President Joe Biden commuted 75 federal inmates' sentences in his second year in office. 
These inmates served sentences for nonviolent drug offenses and had less than four years left in their prison sentences.
Meanwhile, 94 individuals received commuted sentences during the administration of President Donald Trump. 
President Barack Obama issued the highest number of commuted sentences among recent U.S. leaders, granting it to 1,715 individuals while he served in the White House. 
The ABA noted that the commuted sentences totaled to more than what all his 13 predecessors granted.
President George W. Bush commuted 11 sentences, while President Bill Clinton commuted 61 sentences. President George H. W. Bush recorded only three commuted sentences.
President Richard Nixon, a recipient of a presidential pardon in 1974, granted 60 requests for sentence commutation during his term.
What Does It Mean When a President Commutes a Sentence? 
The U.S. president grants a petition for a commuted sentence if he believes the inmate's punishment is too severe for the crime. 
The top official may also commute a sentence when recent facts surfaced that were unknown at the time of sentencing.
People who can receive commuted sentences from the president include:
Federal inmates
Individuals who have been court-martialed
People with convictions from the District of Columbia's Superior Court
Prisoners who are not challenging their conviction through appeal or a court proceeding
Some factors that the president considers for granting commutation petitions are:
Petitioner's overall criminal record
The severity of the offense that led to the conviction
Petitioner's adjustment or rehabilitation efforts in prison
Length of time the petitioner has already served in prison
Inmate's old age or critical illness
Inmate's meritorious service to the government, which authorities may have overlooked
Availability of other remedies besides sentence commutation 
The Office of the Pardon Attorney
The Office of the Pardon Attorney (OPA), under the Deputy Attorney General's direction, advises the U.S. president on clemency matters, which include the commutation of sentences. 
Petitioners should have started serving their sentences before the OPA could consider their request for a sentence reduction.
Inmate applicants must submit a signed petition for commutation of sentence to the OPA by emailing the form to [email protected]. 
Prisoners can also send applications by mail to the U.S. Department of Justice, Office of the Pardon Attorney, 950 Pennsylvania Avenue, Washington, D.C. 20530.
Commutation of Sentences at the State Level
The governor's office or the state board of pardons and paroles are the avenues to reach out to when seeking commuted sentences for state criminal convictions.
The governor, justices of the state supreme court, and the attorney general serve as commissioners in the state board of pardons.
In some states, the pardon boards grant commutations to inmates who serve at least a specific minimum sentence length. 
These boards also require petitioners to have completed a certain number of years in prison before being eligible for a commuted sentence.
Which Crimes and Sentences Can Be Commuted? 
States and governors can limit or restrict commutation eligibility. However, officials generally cannot commute sentences that are related to treason and impeachment.  
The governor also cannot commute death sentences in some states. Instead, these officials can reduce the prison term to a life sentence without the possibility of parole.  
Conditional Commutations
When authorities commute an inmate's sentence, they expect the prisoner to abide by the conditions accompanying the decision.
In some cases, commutation of sentences occurs without the inmate requesting them. Authorities can also commute the sentence of a person on death row without the prisoner's consent.
Violations
When inmates violate the terms of their commuted sentence, the governor may void the decision and reinstate their original sentence. The move would require prisoners to complete the remaining part of their original sentence.
After the violation, the person can either receive an order to attend a revocation hearing or be immediately arrested and returned to prison without explanation, depending on state laws. 
What Does the Commutation of a Death Sentence Mean? 
When officials commute a death sentence, the inmate receives a lighter sentence, such as life imprisonment. 
The governor can also commute a death sentence into a definite term instead of a life sentence. 
The Key Difference Between a Pardon and a Commutation 
Pardon does not absolve a person from their crime. However, it shows forgiveness toward prisoners who accept responsibility for their offense and show rehabilitation. 
One of the main differences between pardon and commutation is that the former happens after inmates complete their criminal sentences.
A pardon also restores a person's civil rights, such as the right to vote, own firearms, be part of the jury, and hold public office. Meanwhile, a commutation retains the released inmate's civil disabilities. 
However, pardons may not revert license suspensions.
What Is a Pardon?
A pardon does not require an application. However, individuals who want to petition for a pardon may do so by filing their request with the OPA. 
The OPA reviews the petition, initiates an FBI background investigation, and collects comments from the judge and prosecutor of the inmate's case. Once the office completes these stages, it submits a recommendation to the president. 
While the OPA is responsible for assisting the president with this type of clemency, the chief executive can also pardon on his own without waiting for the OPA's recommendation.
However, the presidential pardon power solely applies to federal crimes, not state offenses. 
Federal violations include federal tax fraud, counterfeiting U.S. currency, wire fraud, immigration violations, and other offenses of national interest. 
Authorities prosecute most crimes, like murder or theft, from the state level until they cross state lines, which is when they become federal violations.
The U.S. president typically pardons past crimes. However, past presidents had granted a pardon before legal proceedings for a crime began. 
These instances include President Gerald Ford's pardon of President Richard Nixon for the Watergate scandal. When Ford issued the pardon a month after his predecessor's resignation, Nixon faced no charges.
Meanwhile, President Trump pardoned Joseph Arpaio, who the media described as "America's toughest sheriff." 
Arpaio defied a judge's order to stop detaining illegal immigrants without legal status. However, the former Arizona officer ordered his deputies to retain procedures that lasted for 18 months. 
The court charged and convicted the sheriff with criminal contempt. However, the court had not yet sentenced him at the time of the pardon.
Inmates are eligible for a presidential pardon if:
They received convictions for federal crimes.
Five years have passed from the date of their prison release or sentencing if not incarcerated.
They completed the requirements of their probation or parole.
They have at least three character references who are unrelated to them by blood or marriage. Inmates must also be willing to sign an affidavit attesting to their good character.
Pardons are absolute when the president grants them without any conditions. However, it could also be conditional or issued after helping the police locate a suspect or solve a crime. 
Authorities can revoke a conditional pardon if the former offender commits another crime.
Meanwhile, state offenders may seek gubernatorial pardons, which inmates cannot appeal in court.
Get Help
You or your incarcerated loved one can get legal guidance about filing a petition for sentence commutation by consulting an experienced lawyer. 
Attorneys with expertise in this field can help you navigate laws and procedures, which vary from state to state.
They can review your application and ensure that you become a good candidate for a commuted prison term.
References