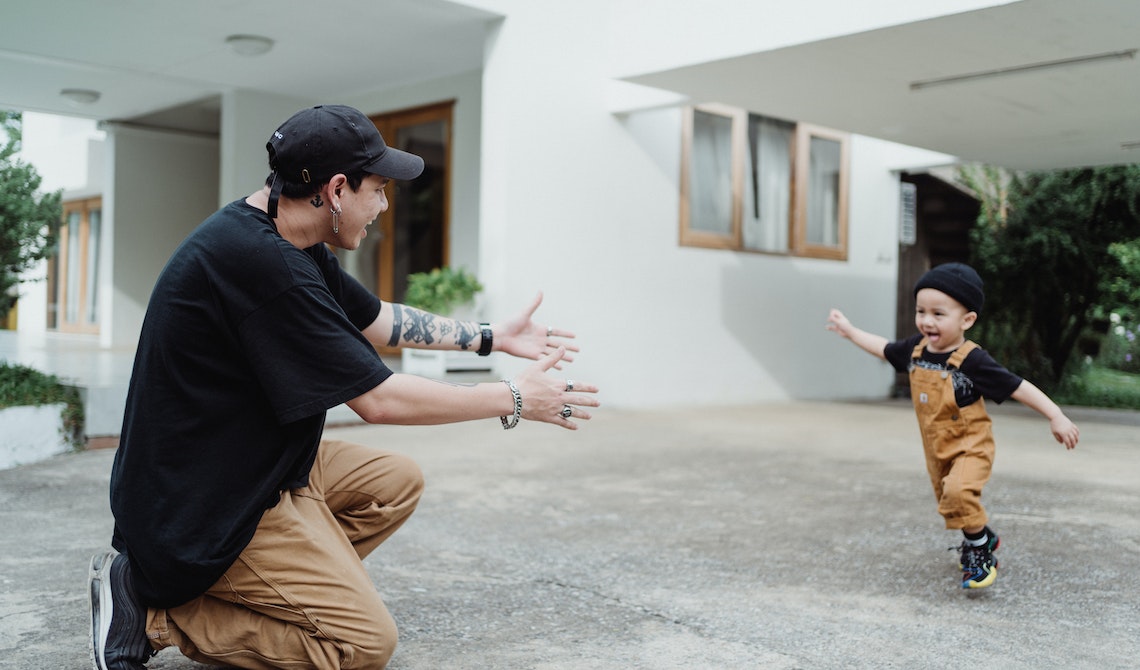 The movies may paint a picture of joy and relief in every prison release. You can see the thrill of freedom on an inmate's face as they step out into the world of the free after serving years behind bars. However, behind the smiles are worries about the new challenge of rebuilding their lives.
Reentry is the transition from life in jail or prison to life in the family and community into which the former inmate returns. 
How does the prison reentry program work? What problems does an inmate encounter upon reentering society after living in prison for many years?
Can an inmate live a normal life after incarceration? How can family members show their warm welcome and support to a formerly incarcerated loved one as they return home and reunite with them?
This article will give insight into a prisoner's reentry into society. It will also discuss the prison reentry program, including how it benefits people released from incarceration and ready to be part of a free society.
Prison reentry is a complicated process that aims to reduce the risk of returning to prison because of recidivism or the tendency to return to doing crime.
However, in the real world, an ex-con can face many obstacles. One is the burden of carrying a criminal record that anyone can see. These records would always follow them wherever they go, reminding them of a past they would rather forget.
You can check criminal records by visiting LookUpInmate.org. You can access over 7,000 correctional facilities nationwide and obtain important information and links to relevant websites to help you with your search. 
Prison and Jail Reentry and Health
The days leading up to a prisoner's release after spending years in prison are full of emotions.
On one side, inmates may feel excitement as they finally taste freedom again. However, on the other, they fear leaving the life they have been accustomed to for years and entering a society where they're now strangers.
Some may be afraid that employment opportunities for them are scarce. They fear becoming homeless, relying on others for financial support, and having to beg for a second chance. 
Problems with shelter, food, and employment often result in health care issues. Even with insurance, the reentry population still has minimal access to essential health services. 
Internalized racism, the stigma associated with imprisonment, substance use disorders, and mental health issues negatively impact access to needed services.
Key Points:
Government officials should include health care as a vital component of community reentry programming. Ex-prisoners should be given access to Medicaid prerelease and health care in communities postrelease.
Incarceration may result in mental health issues like depression and anxiety, primarily upon reentry into society. 
There are racial disparities in postrelease employment and recidivism. While finding a job is difficult for all ex-prisoners, it is often more challenging for African American ex-prisoners.
Many ex-prisoners return to homelessness after leaving prison or jail. Still, others may experience homelessness for the first time.
The government must develop case management strategies and programs to prepare incarcerated individuals for reentry into a society reeling from the pandemic.
Remember that reentry doesn't only end when a prisoner leaves prison. The reentry program must cater to inmates' needs outside the prison until they can live independently.
What Does Reentry Mean in Prison?
Reentry is when an inmate has fully served their sentence and been granted parole or released to society. 
Reentry programs help people behind bars transition smoothly back into society, especially if they've spent considerable time in jail. 
What Is the Reentry Process?
When a person behind bars nears their release date, they must undergo a reentry process to smoothen their reintegration into society. Programs are put in place to reduce recidivism and ensure public safety.
The goals of a reentry program are for released inmates not to get lured again into problems resulting in their rearrests. 
The U.S. Department of Corrections and the criminal justice system work together to create safer prisons and streets.
What Are the Three Phases of Reentry?
In many instances, inmates experience challenges as they're left alone post-release without knowing what to do. These phases are crucial for the successful reentry of an inmate into society:
Preparation phase: At this stage, the incarcerated person is preparing to enter society. This period is usually 6 to 12 months before the release date. If you have a loved one at this stage, you can start communicating with them so they know what to do when released.
The federal government and the criminal justice system provide educational programs, vocational training, substance abuse programs, and other mentoring opportunities to prepare inmates to become productive. 
At this point, the inmate is informed about their reentry plan. When released, inmates must know who to call and where to go. 
Transition phase: The incarcerated individual is now released from prison and enters society as a new person. However, the question for an inmate after release is, "What's the next thing to do?" The transition phase help released inmates by providing guidance and encouragement to move forward. 
In many cases, the federal government has partnerships with advocacy groups, religious fellowships, and social services to support people willing to change their ways. 
The transition phase is a critical second chance for a former inmate. In some instances, this phase may also last from 6 to 12 months after release. 
Released inmates can also seek help with different reentry services like transitional housing to find a temporary place to settle in and plan how to bounce back and become stable. 
Stabilization phase: At this phase, the inmate gets community supervision and support from volunteer groups focused on aiding former inmates. Released inmates can get help from social support groups that can contribute to an inmate's reentry success. 
If you want to fully support your loved one, who is now a free individual, here's your chance. The stabilization phase is the start of an inmate's growth. They'll need social, health, and supportive services to continue moving forward. 
Reentry Program
The Department of Justice (www.justice.gov/) supports programs encouraging inmates under its jurisdiction to change for the better. After all, that's why prisons and jails are called correctional facilities. 
According to U.S. Attorney General Loretta Lynch, the Department's mission is to promote public safety. She believes that by helping ex-prisoners return to productive, law-abiding lives, crime across the country will be reduced, making neighborhoods safer.
The main goal of incarceration is to temporarily halt a person from committing a crime, confine them in a secure place, and encourage them to accept correction willingly. Once the prisoners pay their debt to society, they should be provided opportunities beyond the prison gates.
Different states have various reentry programs, all geared to provide prisoner reentry initiatives to lessen recidivism. Aside from reducing recidivism, these programs aim to encourage former inmates to start living clean and crime-free lives.
Local Reentry Program
Each state prison has a roster of reentry programs providing human services to former inmates. Community reentry can be daunting even to the most optimistic inmates without these successful reentry programs. 
For example, in New York, the Mayor's Office of Criminal Justice has programs and affiliates that work together to provide services to ensure former prisoners' well-being. Partners include the following:
Federal Interagency Reentry Council (FIRC)
Another agency created to support offender reentry programs is the FIRC. This interagency is a reentry council representing the commitment of the executive branch to coordinate reentry efforts and improve effective reentry programs and policies. 
The FIRC aims to work with various agencies to reduce recidivism and provide employment opportunities, eligibility for housing options, and health services to previous inmates. All of these efforts ultimately ensure public safety as a whole.
Promising Approaches
Here are some of the approaches the government and policymakers employ to maintain what works with prison reentry policies. 
Programs for Subpopulations Needing Specialized Interventions
There is a need for specialized programs to help the different subpopulations comprising the bulk of released prisoners. Some of those released prisoners have decided to strive to fit in again into society once more. 
Reentry Issues
Some are so severe that they can cause an inmate to dive into hopelessness, depression, and even suicide. In some cases, the problems faced in reentry are enough to convince them to return to doing crime, thinking it's the only way they can see change happening in their lives.
Why Is It Hard for Prisoners to Reenter?
Here are some obstacles that make reentry challenging for others. 
Housing problems: There are cases where convictions of methamphetamine production may result in a federal ban from public housing. In addition, apartment owners or landlords can deny or evict a person if they think they're a risk, especially after knowing the ex-prisoners history. 
Unemployment: Employers can base their decision-making upon a background check. It's the prerogative of an employer whether to accept or decline an application from an ex-inmate. However, many companies would choose to decline an application, especially if an ex-prisoner's cause of incarceration is serious. 
Lack of education: Lack of education among inmates can limit their employment options. A United Nations Educational, Scientific and Cultural Organization (UNESCO) report noted that incarcerated people who have participated in education programs are less likely to return to prison after release. 
Furthermore, they have a good chance of gaining employment afterward. This positive response to education is due to prisoners developing skills and a sense of purpose. 
Voting rights: Many ex-inmates don't regain their voting rights even after release. However, some states allow immediate restoration of voting rights after release. Without the right to vote, an inmate's ability to choose policymakers who will represent them is limited. 
Family relations: According to the Urban Institute of Justice Policy Center in Washington, D.C., most inmates expect that after release, their communication with family members will return to normal. 
However, reports reveal this optimistic view is not always the case, as 82% of ex-prisoners interviewed for this report say that connecting with families is actually more difficult. 
The Institute saw that almost half of the monitored inmates reported that their family members see them as an added emotional and financial burden.   
Reentry and Health
The stress, emotional commitment, and mental strain of incarceration can have a lasting toll on a person. In some cases, prisoners reenter society with medical issues that aren't resolved quickly. 
Compounding this issue is the social barriers to public health services that confront a prisoner, who, in most cases, genuinely desires to make amends for all the misdeeds done. Many released inmates experience the ill effects of the unavoidable "stigma" of having been a criminal.
Medical and Behavioral Health Issues
Addressing mental and behavioral issues among the reentry population is a growing concern. There is a dramatic increase in the justice-involved population of mental health programs substance use, opioid, and pain reliever use, along with suicide attempts.
Many previously incarcerated people and reentering citizens have higher rates of suicide, overdose, physical disorders, and disabilities. 
Barriers to Accessing Health Care
Previously incarcerated individuals have no access to Medicare or Medicaid. This situation severely impacts their ability to get the healthcare they need, making them sicker than the general population. 
Social Determinants of Health
Most incarcerated people, before their imprisonment, were already living in impoverished communities. However, after their time in prison, many go back to the same disadvantaged communities. 
Prisoners who have reentered society face a landscape full of difficulty. Their records are exposed to all, and it makes job hunting worse. These factors show that released prisoners will find the world unfair after their return to normal. 
Serious Mental Illness
Many ex-prisoners have a high risk of developing mental illness, as reported in a study that reveals a high prevalence of psychotic disorders among men and women prisoners (7% and 14% respectively), anxiety (21% and 32% respectively), and depression (33% and 51% respectively).
To help alleviate this issue, a program was created to address serious mental illnesses in some recently released inmates. 
The FACT (forensic assertive community treatment) combines community treatment teams and other community supervision like mental health courts. 
Substance Use Disorders
When substance use disorders (SUDs) come into the discussion, it's crucial to remember that these disorders are treatable. There are prerelease programs set by state and federal prisons that focus on treating SUDs before their release. 
However, suppose the implementation of SUD treatment programs lags. In that case, it can hamper the recovery of inmates with a history of substance abuse. The community, law enforcement, and the council of state governments must unite to serve prisoners reentering society. 
HIV and Hepatitis C Infections
Diseases and infections can quickly spread inside the cramped conditions of prisons. Also, inmates with a history of substance abuse may have contracted diseases like HIV and hepatitis C through needle sharing. 
Some prisoners, upon release, have these conditions already, which adds problems to their reentry. However, transitional care coordination, a recognized evidence-informed intervention, is necessary for coordination between correctional and community health systems. 
Women Population
There is a growing consensus among medical researchers that women in prison have a greater risk of developing mental health issues. This issue gets complicated when women inmates with mental health issues are released to society without the proper care as their conditions tend to decline. 
The inmates' health becomes "poorer," and at the same time, finding adequate housing and employment becomes more challenging.  
Other Vulnerable Subpopulations
The incarcerated population comprises different groups of people with different circumstances. Another group of inmates that may find reentry difficult are those who experienced repeated solitary confinement and members of a gender minority. 
Wraparound Programs: All-in-One Service Programs
The government provides an all-in-one program package to assist ex-prisoners during reentry. These programs are called "wraparound," which provides a one-stop service that caters to everything from health services to housing, education, and employment assistance. 
Government-Supported Care Coordination
Care coordination involves cooperating with different agencies to address a person's needs beforehand. This type of support is one of the methods the government uses to pave the way for an ex-inmate to full reentry. 
Incarcerated People Face Barriers to Reentry After Prison: One Initiative Aims to Help
Effective programs that benefit inmates ready for reentry should include not only the facts and figures brought by science and statistics but also human empathy.
In order to have empathy or compassion, the first thing to do is understand the prisoner and see the world from their perspective. Through this approach, programs can better fit prisoners' needs rather than force them to conform to society's demands. 
An initiative of this nature comes with Reentry 2030, a collaboration of the Council of State Governments Justice Center, the Correctional Leaders Association, and JustLeadershipUSA. These groups have united to ensure that no one released from prison should return. 
Hopefully, the Reentry 2030 framework will restructure the country's current reentry programs and include better initiatives backed by better data collection and analysis. 
Looking Ahead
Reentry programs are expected to reduce recidivism and reincarceration after just a few years of release. A person's journey through the criminal justice system should optimally end with an inmate gaining a new life. 
The correctional facilities must focus on punishing people and giving them time to recollect and repent. 
Prisoners are also part of society and need the state's service and protection. Prison release is a rebirth into society, filled with a renewed hope that somehow, no matter how dire life may become, it can change for the better. 
References