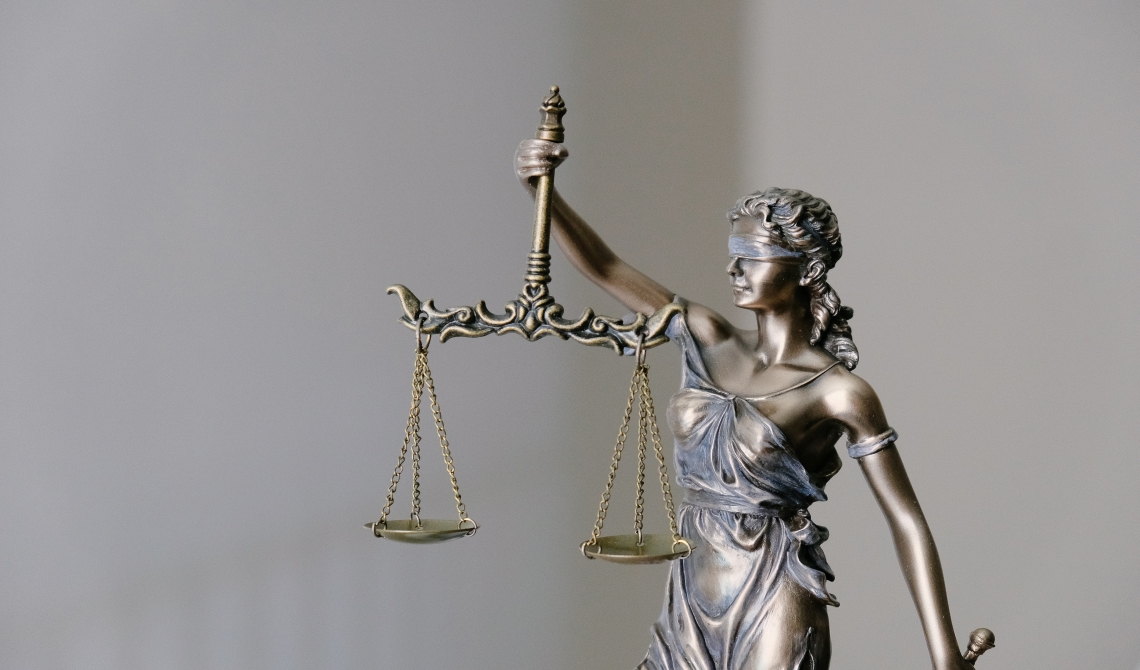 In 2020, more than two million people were incarcerated in the United States alone, making the U.S. the country with the highest population of prisoners in the world. 
Do prisoners have rights? Are there laws that protect these rights even inside jail? The United States has a comprehensive array of legal rights for inmates, given the country's number of prisoners. 
This article will look into the rights of prisoners given by the U.S. Constitution. It will also offer advice on what to do if a violation of rights happens. 
lookupinmate.org lets you access inmate records from more than 7,000 correctional facilities in the U.S. 
Our website contains helpful information and blogs about prison life, including inmates' rights. 
Do Prisoners Have Any Rights?
Imprisonment is the confinement or the physical restriction of an individual's liberty, usually inside a prison. Despite this, the United States still protects a person's human rights through the Constitution. 
So, do prisoners have any rights? Yes, even the most hardened criminals have human rights through the U.S. Constitution. 
What Are the Four Legal Foundations of Prisoners' Rights?
Prisoner rights rest upon four legal foundations: the U.S. Constitution, Federal statutes, state constitutions, and state statutes. 
The U.S. Constitution – This defines the fundamental laws of the United States of America. Within this legal document lies the basis for the constitutional rights of prisoners. 
However, the U.S. courts acknowledge that these rights are not absolute and have recognized four institutional justifications for restriction, which are: 
The maintenance of institutional order
The maintenance of institutional security
The safety of prison inmates and staff
The rehabilitation of inmates
Federal statutes – After the U.S. Civil War, the Civil Rights Act of 1871 was enacted to prevent or discourage lawless activities by state officials. 
Section 1983 of the said act gives the right to sue state officials for civil rights violations. 
State constitutions – State constitutions base their provisions on the U.S. Constitution. U.S. states rarely provide more rights to inmates than the Constitution requires.
State Statutes – These provide prisoners the right to demand state officials comply with Federal and State laws regarding prisoner rights. Inmates can sue officials that violate these rights. 
What You Need to Know
For you to learn more about prisoner rights in the criminal justice system, you must understand the concept of human rights and how the Constitution protects them. 
Ten amendments compose the Bill of Rights of an individual under the U.S. Constitution. 
Here are the ten amendments that provide the rights of people in the United States:
1st Amendment – provides the basis for the freedom of speech, religion, press, petition, and assembly.
2nd Amendment – provides the basis for the right to bear arms.
3rd Amendment – provides the basis for the importance of civilian rights over the military. 
4th Amendment – provides the basis for the right against unreasonable searches and seizures of personal property. 
5th Amendment – provides the basis for rights during civil and criminal legal proceedings, such as the right to due process, right against self-incrimination, right against double jeopardy, and right to a grand jury. 
6th Amendment – provides the basis for the right employed during criminal proceedings, such as the defendant's right to an impartial jury and right to confront and for counsel. 
7th Amendment – provides the basis for distinguishing civil claims that require a jury or civil cases that a judge can hear. 
8th Amendment – provides the basis for the right against excessive bails and fines and protection against cruel and unusual punishments. 
9th Amendment – provides the basis for the unenumerated rights inherent to people that are not stated explicitly in the Constitution. 
10th Amendment – provides the basis for federalism and the relationship between the Federal government and the States. 
What Rights Are Retained by Inmates?
Though criminal law denies the rights to liberty and property to convicted people, there are enforceable rights and basic protections that inmates must receive. 
These are general rights retained by inmates inside prisons:
Right to be free from sex crimes and sexual harassment.
Right to be heard, to file a complaint regarding their conditions.
Rights in the Eighth Amendment
Right to have reasonable accommodations.
Right to have reasonable and adequate medical care. 
Basic Principles for the Treatment of Prisoners
The United Nations (UN) has outlined the basic principles for treating prisoners, which were adopted and proclaimed by the General Assembly on December 14, 1990 and revised in 2015. 
There are 11 principles that highlight the necessary human rights requirements to treat prisoners properly. 
The UN values the inherent dignity of prisoners as human beings. 
The principles demand assurance that no discrimination happens under any criteria such as color, sex, religion, race, political stance, birth, national or social origins, or any status or opinion. 
The principles also mandate that prisoners have access to health services, rehabilitation, and educational programs to help the inmates reintegration into society whenever they are applicable for release. 
The UN also stated a suggestion to limit the use of solitary confinement as punishment, to which implementation may vary in different areas of the world. 
The principles as charted by the United Nations are internationally accepted. However, its implementation may vary from country to country, especially under each nation's legal system. 
However, the American Bar Association has highlighted the following requirements that the United States correctional facilities should provide: 
Corrections officers must provide healthy living conditions for inmates so they are safe from harm. Prisons need to protect detainees from abuse by other inmates and prison staff. 
Furthermore, prisoners should have access to an effective avenue to raise their complaints and have their problems addressed quickly, rationally, and fairly. 
Cruel and Unusual Punishment Provision of the U.S. Constitution
One of the highlights of the Eighth Amendment of the United States Constitution is the prohibition of using cruel and unusual punishments for prisoners. 
The term "cruel and unusual punishment" describes any form of punishment that is inhumane and violates human rights and dignity. 
The amendment prevents the government from using penalties that are too severe for the crime or barbaric. 
Severe punishments are constitutional, like the death penalty. However, if the punishment is too excessive, it will go against the law. 
This clause focuses not only on the act of punishment but also on the prison where inmates live. 
It violates the Constitution to place inmates in dismal living conditions inside prisons and deprive them of necessities such as food, shelter, clothing, sanitation, and medical care. 
Prison Litigation Reform Act (PLRA)
The PLRA is a law that limits a prisoner's ability to file lawsuits. The reason for the implementation of the PLRA are the following:
Reduce the instances of frivolous lawsuits.
Decrease the cases handled by the courts.
Allow the corrections officers to fix problems encountered inside their facilities before proceeding to litigation. 
The PLRA emphasizes the implementation of the exhaustion requirement. Meaning, before filing a case, a prisoner should exhaust all correctional facility's administrative remedies. 
First Amendment Rights
The American Civil Liberties Union (ACLU) safeguards prisoner rights in the United States. 
They are among the many civil rights advocacy groups that reiterate that the first amendment protects everyone, even inmates in limited situations inside correctional facilities.  
The Supreme Court, for example, ruled that the First Amendment ensures that prisoners have the right to send and receive mail according to the institution's security needs. 
The amendment also protects prisoners' right to communicate with friends, family, or other inmates. 
Americans With Disabilities Act
The Americans with Disabilities Act (ADA) are federal laws that aim to protect people with disabilities even if they are inside prisons. 
It means prisoners with disabilities are guaranteed reasonable accommodations even inside correctional facilities run by the government.  
In addition, jails must not isolate or segregate prisoners with a disability or place them in inappropriate security classifications.  
Inmates with disabilities must be integrated into the correctional facility with housing that fits their unique conditions. They must not be detained in areas that are not accessible for family visits and should the in places with constant interactions. 
Drawing and Quartering, Disemboweling, Beheading, Public Dissection, Burning Alive
The Eighth Amendment protects inmates from inhumane treatment and cruel and unusual punishments. 
The Supreme Court pointed out that punishments like beheading, being burned alive, disemboweling, drawing and quartering, and public dissection are among the punishments that the Eighth Amendment prohibits.
The Supreme Court also stated that any punishment that violates a person's basic dignity can be considered cruel and unusual. 
However, before determination, each punishment must be reviewed by the courts. 
Right to Access the Courts and Complain About Prison Conditions
An inmate also has the right to complain about their condition inside a correctional facility and voice their grievances to prison officials and the courts. 
The courts protect inmates from receiving punishments like solitary confinement if they express grievances about living conditions inside prisons. 
Sexual Harassment or Sex Crimes
Inmates have rights against experiencing sex crimes and sexual harassment. They are protected from receiving such harm from both their fellow inmates and prison officials. 
Courts can hold the administration liable for allowing sexual harassment to occur in a facility and inflict this harmful condition on prisoners. 
Prison officials can get civil penalties and criminal cases against sexual harassment or crime perpetrators. 
Prisoner Civil Rights Mediation Clinic
The Prison Civil Rights Mediation Clinic offers students an opportunity to co-mediate prisoners' civil rights cases with a federal judge in a district court. 
This program allows students to learn about effective mediation methods and gain prisoners' civil rights knowledge. It is also a seminar geared toward law students as they learn about the legal rights of prisoners while imprisoned in a correctional facility. 
Medical and Mental Health Care
Prisoners have the right to receive medical and mental health care and treatment. However, the level of care that the correctional facility is obligated to provide should be reasonable or adequate. 
It means that prisoners may not be entitled to medical care that is beyond these limits. 
Examples are inmates with life-threatening diseases such as AIDS or cancer. They may receive adequate medical care to keep a comfortable life inside the prison but not necessarily acquire medical care to extend their lives through rigorous treatments. 
Classification
A classification describes the custody type of a prisoner after conviction. State officials have the discretion to classify prisoners as granted by Congress and according to a few criteria. On the other hand, the Federal Bureau of Prisons has custody over federal classifications. 
Some states use a point system to determine what level of custody is appropriate for an inmate. Upon admission, prisoner evaluation determines what conditions of confinement they will receive. 
State prison officials will screen the inmate for medical and mental health and create an individual profile. 
Inmate classification should not be made according to prejudicial or discriminatory reasons, which is a prisoner rights violations. 
Discrimination
Prisoners are protected by law from discrimination while inside a correctional facility. Examples of discriminatory acts are segregation, different treatments based on sex, ethnicity, religion, or giving unfair preference to other inmates.
Examples of Discrimination Towards People in Prison With Disabilities
Ableism is discrimination against people with disabilities. 
This extends from using derogatory language against people with disabilities to denying them opportunities, and jobs, preventing them from access to services and businesses. 
Creating systems or policies that directly harm people with disabilities is also ableism. 
Judicial Review
The courts are most likely to defer cases about prisoners' rights to prison officials. 
If the case of an inmate's prison term does not violate the Constitution, judicial review or oversight is not required. If otherwise, the courts will use the rational basis test to determine if the violation can stand. 
You pass the rational basis test if the ordinance has a legitimate purpose or interest and is rationally connected with the statute's means and goals. The test also determines whether an ordinance inside a prison is constitutional or not. 
What Rights Inmates Do Not Have?
Inmates lose the rights given in the Fourth Amendment. A prisoner does not have the right to freedom from unnecessary search and seizures or the right to privacy.
The Supreme Court ruling states that prisoners do not need privacy while incarcerated to provide prison officials access to jail cells and inmates' belongings for security reasons. 
Loss of Fourth Amendment rights will allow the following actions.
Prisoners' property can be confiscated if considered contraband. 
Prisoners do not have complete privacy in their cells and may be searched without a warrant. 
Prisoner belongings can be inspected without search warrants. 
When Rights Are Violated, What Recourse Do Inmates Have?
In instances of violations of prisoner rights, an inmate may ask help from a legal representative. Still, courts will usually defer to prison officials to resolve disputes and other complaints. 
However, if the court determines that the violation was unconstitutional, like subjecting an inmate to cruel and unusual punishment, then the judicial system will intervene in favor of the inmate. 
What Is at Stake?
Many prisoners are incarcerated daily in conditions that can threaten their safety, health, and human dignity. 
The people that suffer from inhuman conditions are generally poor or people of color. 
Thus, it is necessary to enforce human rights and prisoners' rights to read, speak, practice their religion, write and communicate with other inmates and the outside world. 
These activities retain prisoners' humanity and help provide oversight inside these closed institutions. 
Results of Correctional Work
Correctional work aims to ensure that inmates get an environment that allows rehabilitation. Correctional facilities seek to reintegrate prisoners into society and become productive members of the population. 
Possible Scenarios  
Experiencing Assault or Excessive Force in Prison
Your Rights
The Constitution obligates prison officials to refrain from using excessive force. Officers are also required to protect prisoners from excessive force inflicted by other inmates. 
Prison officials may also be liable if they know the risk of violence inside the prison is imminent but they fail to prevent it.
Remedies if Your Rights Have Been Violated
Inmates can file a complaint through the appeal system inside the correctional facility. 
Facing Religious Discrimination in Prison
Your Rights
Federal law protects prisoners from exercising their religious beliefs.
Prison officials are also required to provide prisoners with a diet aligned with their religious beliefs, such as halal or kosher food.
Prison officials cannot force their religious beliefs on inmates.
Remedies if Your Rights Have Been Violated
You can file with the U.S. Civil Rights Division your complaints.
You can contact an ACLU representative.
Experiencing Discrimination or Abuse in Prison for Being Transgender
Your Rights
Prison officials are legally required to protect transgender inmates.
The Federal Prison Rape Elimination Act (PREA) requires prison authorities to provide housing for transgender and intersex inmates. 
Prisons cannot segregate transgender or intersex inmates for more than 30 days. 
Bans on hormone therapy or specific treatments for transgender or intersex inmates are unconstitutional.
Prison authorities should provide gender-appropriate clothing and supplies to inmates.
Strip searches must be done professionally and respectfully. Prisons may allow transgender inmates to choose the gender of the staff that will search them. 
Once requested, private showers for transgender and intersex inmates must be provided according to PREA. 
Remedies if Your Rights Have Been Violated
File a complaint with the grievance system inside the facility.
Ask your legal representative for advice concerning the supposed violation of your rights.  
Pregnant and in Prison
Your Rights
Prisoners have the right to an abortion or refuse an abortion.
Prisoners have the right to prenatal and other pregnancy or postpartum care.
Prisoners have the right to refuse unwanted birth control procedures. 
Remedies if Your Rights Have Been Violated
You can file a grievance in your correctional facility.
Ask for medical advice from the correctional facility's medical staff.
Ask your legal representative for advice. 
In Prison and Have a Disability
Your Rights
The Americans with Disabilities Act (ADA) and the Rehabilitation Act of 1973 protect prisoners with disabilities.
Prisoners with disabilities have equal opportunities to participate in activities, programs, and services for which they are qualified. 
Inmates have the right to have appropriate housing. 
Incarcerated individuals have the right to have policies and procedures modified reasonably in response to their disability. 
Prisoners with disabilities are protected from discrimination. 
Remedies if Your Rights Have Been Violated
You can file a grievance through the facilities grievance process.
Contact your legal representative for advice.
Receiving Publications in the Mail While in Prison
Your Rights
Prisoners have the right to receive books, magazines, and newspapers by mail. However, these are subject to the restrictions decided by the prison authorities, such as books on how to break the law, build weapons, or escape. 
Prison authorities can also ban magazines with nudity or pornography.
Prison officials cannot prevent an inmate's friend or relative from buying them books or magazines. 
Remedies if Your Rights Have Been Violated
Ask for the policy on allowed books.
If you feel violated, proceed in filing a grievance through the complaint process of the facility. 
Sending or Receiving Mail in Prison
Your Rights
The First Amendment protects prisoners' rights to send and receive mail. However, prisons can inspect and censor mail to ensure security through appropriate procedures. 
Prison officials can open non-privileged mail like letters from relatives, businesses, or friends without your presence. It is for security reasons, and they can do this without probable cause or warrant. 
Prisons can not ban mail because it has downloaded material.
For privileged mail, like legal communication, prison officials must inspect the mail in the presence of the inmate. Usually, a warrant is required to open privileged mail.
If a mail is censored, the inmate and the sender have the right to be notified to have enough time to contest or challenge the decision. 
Remedies if Your Rights Have Been Violated
You can file a grievance with the correctional facility.
You can contact your legal representative to get advice. 
Description of the Laws Used in Corrections Work
Laws protect all people's rights, even individuals imprisoned by state and local governments. 
The Department of Justice has a Special Litigation Section that will act when state or local governments deprive people of their rights, even individuals inside county jails or state prisons. 
The Civil Rights of Institutionalized Persons Act (CRIPA) gives the Attorney General authority to review conditions and practices inside institutions connected to the correctional system. 
CRIPA will also help determine patterns, practices, and systems that may cause harm to institutionalized individuals. 
The Attorney General will work with the state or local government to ensure problems in correctional facilities are free from systemic problems. 
In extreme cases, the Attorney General may file a lawsuit in Federal Court. Included in the scope of CRIPA is to protect individuals in the juvenile justice system from violent crimes and abuse while under correction. 
References