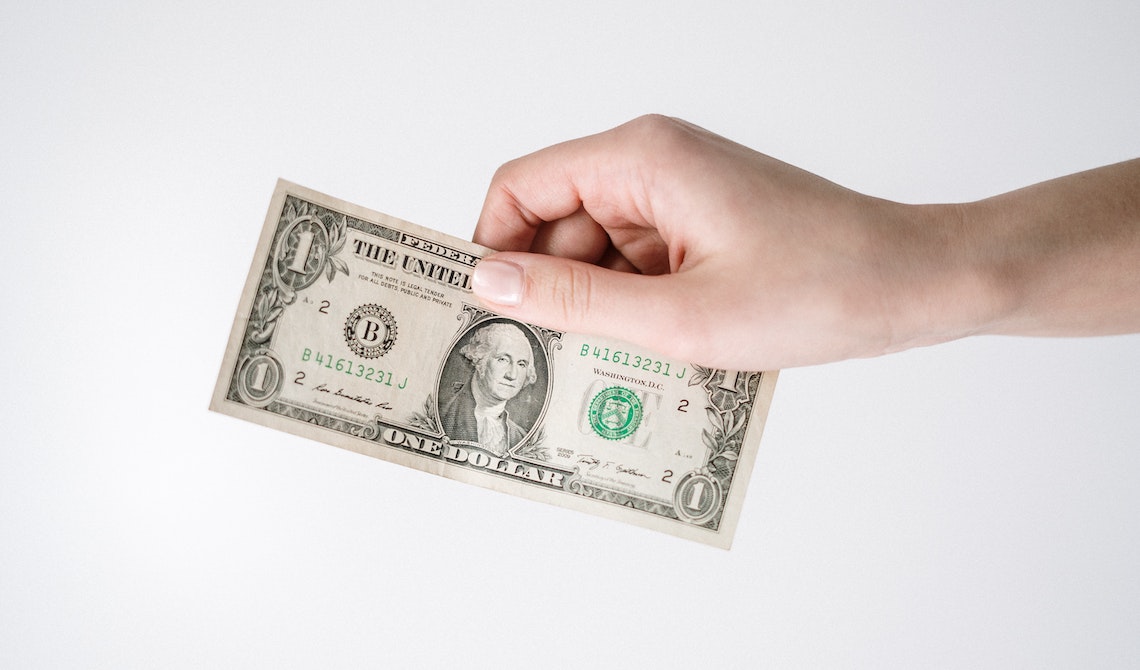 Inmates need money while in prison because they receive less than the bare necessities in life inside their correctional facility.
As prisoners would put it, they get "three hots and a cot"—referring to their three meals for the day and a bed. Inmates must also qualify as financially indigent before receiving essential goods like free soap and stamps.  
A 2021 PPI (Prison Policy Initiative) survey reported that more than half of states have their monetary thresholds for indigence status set between $0 and $10. 
Inmates have commissary accounts that store funds deposited by their loved ones and earnings from prison jobs.
If indigent prisoners exceed the limit following a deposit by a family member or the few cents they earn from penal labor, they lose their indigent status. They have to pay for their essential supplies. 
You may be planning to deposit funds to an inmate's account but need more information about the options available to you. 
This article lets you know the different payment modes and how to go about the money transfers.
lookupinmate.org, one-stop inmate lookup site, has the contact details, including money sending information, of over 7,000 correctional institutions across the U.S. 
Reasons to Send Money to an Inmate
According to 2020 Federal Bureau of Prisons (BOP) data on federalregister.gov, the cost of incarceration per inmate is $120.59 per day or $39,158 per year. 
Amid these figures, PPI's 2021 survey showed that in 18 states, the DOC (Department of Corrections) considers the hygiene items they distribute to indigent inmates as "loaned" goods. The department expects prisoners to pay for these goods when their account balance rises.
Thus, funds from home can settle these debts. Moving forward, money sent by loved ones allows inmates to buy items from the in-prison "store," also referred to as the inmate commissary or canteen.
Inmates fill up a commissary sales sheet during their shopping day. This sheet contains all the items they can purchase at the commissary and their costs. The inmate canteen changes its stocks quarterly, so it can feature new products.
Although shopping happens weekly, the inmate's registration number determines the day they will buy goods. Expenses can be worth up to $360 per month. Spendings are higher in November and December due to the holidays. 
Prisoners also need money to make phone calls and send email. Interstate calls cost about $0.12 per minute at prisons, $0.14 per minute at larger jails, and $0.21 per minute at smaller jails.
Meanwhile, inmates pay $0.05 per minute to use the Corrlinks email system. Printing costs $0.15 per page.
CorrLinks is the BOP's official partner email service provider. Inmates in any correctional facility under the bureau's coverage must pay to use the service to access it. Meanwhile, their loved one can register and send messages for free. 
Finally, another crucial reason for sending money to incarcerated loved ones is to help them pay for financial obligations such as restitution fines and other court-ordered fees.
How to Send Money to an Inmate
Correctional facilities have their respective rules on how inmates can receive money. 
People had primarily used to send money to their loved ones in prison through money orders with the U.S. Postal Service. Today, new modes of payment allow the public to make money transfers online or by telephone using their Visa or MasterCard-branded credit cards or debit cards.
Depositing Money to an Inmate's Personal Account
When sending funds to inmates at facilities managed by the BOP, you can use these three main methods: MoneyGram, Western Union, and the U.S. Postal Service.
Since private correctional facilities have their individual requirements, searching for their policies on BOP's contract prisons webpage or through lookupinmate.org is helpful. 
JPay and Access Corrections, both available on the App Store, also provide convenient ways of remitting money online. 
What You Need for Depositing Money to an Inmate's Personal Account
Prepare the inmate's details once you decide which payment mode to use for sending money.
Using postal money order services is the least expensive way of depositing money, but it is also the slowest. Meanwhile, MoneyGram and Western Union charge transfer fees depending on how much money you will send.
How to Transfer Deposit Money to an Inmate's Personal Account
To successfully deposit money to your loved one's account in prison, ensure that you know the steps required by the U.S. Postal Service or money transfer services. 
The primary step is to note your loved one's identification data in prison.
Information Required
These two essential pieces of information  are necessary whether you are sending money through the U.S. Postal Service or a money remittance service:
The inmate's committed name or the name recognized by the court and used at the time they went to the jail or prison 
Their registration number (eight digits for federal offenders)
Any other required information varies depending on your chosen payment method.
Electronic Funds Transfer (EFT)
Inmates can receive money via EFT in one to three days, making it one of the fastest money-sending methods.
JPay, Global Tel Link's (GTL) ConnectNetwork, and Access Corrections are the top EFT vendors in the correctional services market. 
You must register or create an online account with these vendors to make a transaction. Their money transfer services are also available via mobile app.
People with loved ones incarcerated in Colorado correctional institutions can send money through the four EFT vendors mentioned above.
For inmates at Dallas County Jail in Texas, you may deposit funds online through inmatedeposits.com. This site directs you to Access Corrections.
The county jail also has a kiosk machine for accepting deposits. Additionally, loved ones can remit money by phone by dialing 1-866-345-1884 or through walk-in payments at CashPayToday branches.
Mailing Your Check or Money Order to the Institution
In many states—including Connecticut, South Dakota, and Washington—facilities only accept money orders and cashier's checks and not personal checks.
Check with your loved one's correctional institution to determine if they allow personal checks. The facility may charge their return at the inmate's expense.
The BOP typically applies a 15-day hold on non-government-issued checks. Non-postal money orders will also be on hold for the same period.
Wisconsin's Department of Corrections permits loved ones to send personal checks besides money orders and cashier's checks. 
However, the state no longer allows inmates to receive money mailed directly by the U.S. Post to their correctional facility. 
So if your family member or friend is at the Milwaukee County Jail, money orders or checks should be made payable to Access Secure Deposits and mailed to this address: Wisconsin DOC, P.O. Box 12486, St. Louis, Missouri 63132.
Loved ones of Milwaukee County Jail inmates can also remit money online via Access Corrections or through its affiliate, CashPayToday, which processes walk-in money transfers.
California's DOC also allows personal checks, but the department will put them on hold for 10 business days before granting inmate access.
Money orders and checks should be made payable to JPay and mailed to this address: JPay, 2202 South Figueroa St, Box #3001, Los Angeles, CA 90007.
Lock Box
When you send money through the U.S. Postal Service, the money first passes through the BOP's National LockBox before reaching the commissary or the inmate's trust fund account.
To send money to the BOP's National Lockbox, use this P.O. box as the delivery address:
Federal Bureau of Prisons
Inmate's name
Inmate's registration number
Post Office Box 474701
Des Moines, Iowa 50947-0001
By Phone
Western Union and JPay accept money transfers to U.S. inmates by phone. 
For Western Union, the phone number to dial is 1-800-CALL-CASH (1-800-225-5227). The company typically posts U.S.-based transfers within 24 hours.
Besides the inmate's name and ID number, Western Union will ask for your credit card or debit card details and the name of the correctional facility.
The company recommends using a debit card to avoid the card issuer's cash advance fee and any associated interest charges on credit cards.
For JPay, the phone number to dial is 1-800-574-5729. JPay will ask for your loved one's full name and ID number. Money transfers via JPay post with the facility on the next business day. 
Fees for Money Transfers
The fees for money transfers generally depend on the amount you send, the location of the sender and recipient, and the transfer method.
Western Union's Estimate Price feature allows you to view your transfer fee after you input the amount and destination.  
Meanwhile, MoneyGram has an Estimate Fees box on the right side of its homepage that shows the transfer cost.
The 2021 PPI research showed that in 33 state prison systems, transfer fees could range from 5% to 37% of the amount sent. PPI based the findings on comparing rates imposed on a $20 money transfer.
Relevant Regulations and Policy
Remember these things when sending money at correctional facilities:
Any money orders or checks mailed to the correctional institution or the state DOC should bear the sender's name and address. Otherwise, prison officials will consider the mail as contraband and discard it.
Correctional facilities will return any cash sent to inmates by mail.
Prison officials will return photographs or letters you include with the mail containing your money order or check.
Sending money to multiple recipients at one facility
Prison officials pay attention to money senders and recipients. To avoid generating suspicion among staff and officers, avoid sending money to several people within one jail or prison. 
When a certain amount of money arrives for more than one recipient from the same sender, prison authorities might suspect that the money for several inmates will benefit one person. 
Decline requests from your loved one to send money to fellow inmates so they and their inmates would not face investigation.
How will your loved one know that you sent them money? 
Every month, an inmate receives a bank-style account statement showing the balance of their commissary or trust fund account. Any remittance you made should appear on this document.
You can also notify your loved one about any recent money transfer through email or during your upcoming phone conversation.
Limitations on Inmate Personal Property 
Correctional institutions specify their restrictions on the personal property of incarcerated individuals. In general, inmates own only government-issued clothing or clothes they bought from the commissary. 
Plain, thermal, and cooling shirts are available. However, they come in gray or white for males or pastel green, white, or gray for females.
Other wearables inmates can own or buy from the commissary include:
Inmates can own one pair each of slippers, work shoes, casual shoes, and athletic shoes.
Briefs, panties, socks, and sports bras are available at the commissary.
Timepieces sold at the commissary have no gemstones or signal-sending or receiving capability.
Items should not be worth over $100 and contain no metal parts or gemstones.
In some cases, prisoners may have to get approval for buying the items mentioned above or other things such as over-the-counter medicine and appliances from the commissary, including fans, hot pots, or even typewriters. 
Prisoners can also own a radio, which they can buy at the commissary. But for educational, self-study programs that require listening to audio materials, the facility will provide the necessary equipment.
Inmates can also use money from home to buy an MP3 player at the commissary and download songs. Still, this benefit depends on the facility that houses them.  
References
For the poorest people in prison, it's a struggle to access even basic necessities
https://www.prisonpolicy.org/blog/2021/11/18/indigence/
Captive Labor: Exploitation of Incarcerated Workers
https://www.aclu.org/report/captive-labor-exploitation-incarcerated-workers?redirect=captivelabor
Inmate Canteen | Inmate Commissary Items
https://prisonerresource.com/prison-life/first-day-in-prison/inmate-canteen-prison-commissary/
How to Send Money to Inmates | Sending Money to Federal Inmates
https://prisonerresource.com/prison-life/communication/send-money-inmate-deposit/
Corrlinks.com Inmate Email
https://prisonerresource.com/prison-life/corrlinks-inmate-email-trulincs/#h-corrlinks-com-inmate-email
Sending Money to Incarcerated People
Inmate Personal Property
https://www.bop.gov/policy/progstat/5580_008.pdf
TDCJ Commissary Price List
https://www.tdcj.texas.gov/documents/bfd/Commissary_Price_List.pdf
Prison Life In America: MP3 Players
https://prisonerresource.com/prison-life/mp3-players/
Sending Money
https://www.bop.gov/inmates/communications.jsp
Show me the money: Tracking the companies that have a lock on sending funds to incarcerated people
Send money to an Inmate
https://cdoc.colorado.gov/resources/inmate-money-banking/send-money-to-an-inmate
Inmate Money
Inmate Account: U.S. Mail
https://portal.ct.gov/DOC/Miscellaneous/Inmate-Accounts
Frequent Questions: Inmate Finances
https://doc.sd.gov/about/faq/finances.aspx
Sending funds using the United States Postal Service
https://www.bop.gov/inmates/communications.jsp#usps_where
Money, Mail & Property
https://doc.wi.gov/Pages/OffenderInformation/AdultInstitutions/MoneyMailProperty.aspx
Inmate Commissary Account Deposit Procedures
https://www.federalregister.gov/documents/2004/07/02/04-15071/inmate-commissary-account-deposit-procedures
Send money to an inmate
https://www.westernunion.com/us/en/send-money-to-inmate.html%7D
Send Money
https://www.jpay.com/PMoneyTransfer.aspx
What are the fees to send money?
https://wucare.westernunion.com/s/article/What-are-the-fees-to-send-money?language=en_US
Sending Money: How can I estimate fees before I start a money transfer?
https://www.moneygram.com/mgo/us/en/help/faq/sending-money