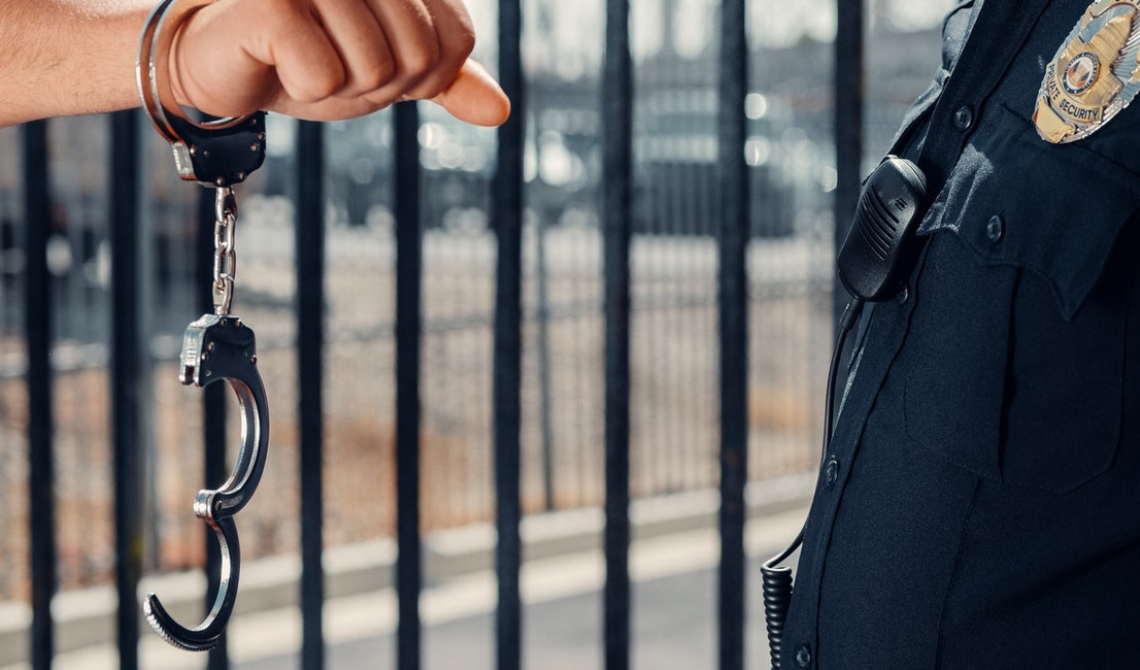 Individuals frequently use the terms "parole" and "probation" interchangeably. However, the contrasts between these criminal sentences are critical for offenders because these rulings describe how inmates should behave and how their incarceration time may influence them.
Furthermore, defendants facing criminal charges should recognize the differences between parole and probation to understand the circumstances and scope of their conditional release.
lookupinmate.org is an all-in-one site for finding information about inmates and correctional institutions across the country. You may continue reading to learn more about parole and probation.
What Are the Main Differences Between Parole and Probation?
In the United States criminal justice system, courts typically mandate probation before defendants enter correctional facilities to serve jail or prison sentences. In contrast, with the help of a parole board, legal jurisdictions issue parole grants after the convicted individuals have served a portion of their criminal sentences.
The contrasts between probation and parole are essential for offenders because these terminologies characterize how individuals should behave and how their prison or jail time may impact them.
What Is Parole?
Parole refers to inmates' conditional and early release before their criminal sentences are over.
How Parole Works
A primary condition for parolees is to submit to community supervision by an authorized representative known as a parole officer. These law enforcement officers regularly meet with the paroled individuals to ensure compliance with other parole regulations.
In some cases, parolees must follow case-specific conditions designed to safeguard public safety and ensure the adequacy of supervision programs.
An example of a case-specific requirement is that released individuals with a criminal record of sex offenses must comply with the United States' registration requirements for sex offenders.
What Is Probation?
Probation is a court-issued sentence that, subject to specific restrictions,  prevents individuals from serving their initial sentences in jail or prison.
How Probation Works
Probation requires probationers (individuals under probation) to consistently report to the probation officer who is in charge of their case. These public representatives supervise the participation of probationers in court-imposed rehabilitation programs, including community service.
Moreover, probation supervision ensures offenders convicted of particular misdemeanors and felonies, especially those with substance abuse diagnoses, follow probation terms such as submitting to drug and alcohol tests.
Who Is Eligible for Parole or Probation?
Parole Eligibility
Many states limit parole to individuals who have served a portion of their sentence and have received convictions for specific crimes.
For example, offenders convicted of first-degree murder, rape, kidnapping, arson, or drug trafficking are typically ineligible for parole. Furthermore, the parole board considers other personal characteristics such as age, psychological health, marital status, and prior criminal record.
Conditions of Parole
All individuals released from incarceration who are subject to parole supervision must conform to parole conditions. 
Some parolees must comply with special parole conditions in addition to general ones. These restrictions largely depend on inmates' criminal history to discourage repeat criminal behavior.
Consequently, unique constraints help prevent recidivism or prison reentry. 
What Are the Requirements for Parole?
Reducing a criminal sentence may require evaluating an inmate's good behavior credit. 
In the U.S., parole boards decide when to release a prisoner. This panel of individuals typically issue their recommendation after a parole hearing.
In most cases, crime victims' relatives speak at parole candidates' parole sessions.
Conditions of Probation
Probation conditions differ for each case. However, many states have normal conditions that they implement for nearly every offender. 
The court may impose additional conditions based on the specifics of the crime. Defendants may also receive unique requirements after their respective jurisdictions have assessed their risk to the community and reparative needs.
What Are the Requirements for Probation?
Probation requirements may include:
Keeping a distance from their crime victims, particularly in cases of domestic abuse, harassment, stalking, or assault
Observing curfews and electronic surveillance
Participating in housing transition programs
Attending classes for anger management
Completing the court-ordered drug and alcohol rehab program
Paying reparation fees to victims as soon as possible
Receiving psychiatric care and counseling 
Parole and Probation Violations
The following are examples of probation and parole violations:
Leaving the region or state without authorization
Failure to comply with court-ordered counseling referrals, treatment strategies, courses, or community work
Failure to pay court-ordered financial penalties
Inability to find a stable job
Possession of illegal goods
Violating domestic violence protective or restraining order
Having a positive drug test result
Sometimes, adult offenders must comply with electronic monitoring and special curfews. 
Parolees and probationers guilty of violating the requirements above may receive a revocation of their conditional release.
Moreover, convicted individuals can spend some time outside prison because of probation and parole.
Under the supervision of a probation officer appointed by the court, an individual on probation may serve the remainder of their sentence outside of prison. In contrast, jurisdiction allows individuals on parole to complete their sentences outside of prison under the close supervision of a court-appointed parole officer.
Furthermore, if people consistently adhere to and uphold a person's probation or parole terms and conditions, further legal action might not be required.
How Supervision Works
Each state may have distinctions regarding probation or parole supervision. 
For example, the Department of Corrections (DOC) in Minnesota monitors two types of individuals:
Released criminals who have served the mandatory two-thirds of their prison sentences.
Minnesota has a determinate sentence system. This sentencing arrangement indicates that the state does not provide parole due to good behavior.
Detained individuals must serve two-thirds of their jail or prison sentence. Afterward, these inmates become eligible for supervised release. 
Probationers who live in areas without a local supervision program and are not in the Commissioner of Corrections' custody
In some counties, the DOC oversees the probationary process and monitors newly released prisoners. In the U.S., an alternative to jail or prison service is probation.
Probationers who violate their probation terms undergo the sentencing judge's review. Afterward, the judge may sentence them to prison on reasonable grounds.
Penalties for Parole or Probation Violations
Probationers or parolees may find themselves in legal trouble if they break the court-imposed probation or parole conditions. Moreover, failure to meet these expectations may result in another court appearance and a possible return to prison. 
The original sentence of probationers who did not experience imprisonment may undergo revision to include prison time. Additionally, the court may choose to re-incarcerate parolees who received a shorter sentence.
Probation and parole violations can range from trivial to grave, depending on the context. Probationers or parolees sometimes commit direct infractions, which can be challenging to defend. 
On the other hand, many probation and parole violations are due to misconceptions or misunderstandings between the probationers or parolees and their designated supervisor. 
For instance, even something as minor as neglecting to meet with a probation officer or parole officer at the scheduled time and location may indicate a violation of release conditions.
Probation, Parole, and the Fourth Amendment Rights
The Fourth Amendment protects parolees and probationers against unreasonable search and seizure, which generally requires a warrant based on probable cause.
Moreover, in the U.S., each state's department of corrections is primarily responsible for handling probation, parole, and other community corrections programs. 
Parole and Probation Law
The following are some of the laws that control probation and parole:
Any person on probation or parole may be the subject of a probation officer's monitoring if the state approves the conditions of probation.
Those who violate the court-issued rules can risk having their probation or parole revoked.
Domestic Issues and Orders of Protection Initiatives
Some parole divisions in the U.S. have started using a comprehensive strategy to manage defendants with domestic violence charges. 
For example, in Illinois, the state's parole division keeps track of efforts to protect victims of domestic crimes. These initiatives include a statewide domestic violence curriculum for agents, adherence to orders of protection provisions, and prompt action when violations occur. 
Moreover, the Illinois parole division collaborates with Cook County and the Illinois State Police to share information and create networks to ensure the implementation of protection orders.
Probation and Parole Statistics
The following are significant findings from the Bureau of Justice Statistics' survey:
Approximately 3,890,400 adults were on probation or parole at the end of 2020, a decrease of 276,500 from the start of the year.
At the end of 2020, 1 in 66 adult Americans was reportedly under community supervision.
In 2020, the number of people on probation decreased in 42 states, the District of Columbia, and the federal government of the United States, while increasing in 7 states.
The number of adults on probation decreased by 8.3 percent in 2020, the most significant annual decline since BJS started collecting data on probation in 1980.
Seeking Legal Help
A parole period can end with little to no issues. However, for more egregious offenses, judges might prolong probation.
Moreover, legal counsel may be necessary if the person intends to commit another crime or violates the terms of their probation or parole.
When a violation occurs, legal representation can prevent imprisonment or more extended periods of probation.
Final Statement
Although there are many similarities between probation and parole, there are enough differences that require different constraints.
Moreover, it can be challenging to adhere to the supervision requirements. Additionally, maintaining probation can be more challenging. 
For instance, courts can issue a re-sentence for a single offense.
Furthermore, when people speak with probation officers regularly, they could encounter more limitations on their freedom of movement, such as where they can live and what jobs they can access. 
On the other hand, parole has minor limitations.
FAQs
How can a lawyer assist you when you are on parole or probation?
An attorney can advocate for you and negotiate the terms of your potential parole with the state. Many experienced lawyers can also understand what parole boards look for when deciding whether to grant a release.
Additionally, parole or probation candidates must prepare for a parole board hearing for the best chance of release. One way to get ready is to hire a criminal defense attorney who can represent you at a parole board hearing. 
Can you petition to be removed from parole or probation?
A parolee or probationer may request a revocation of their community supervision program. However, the likelihood of this occurring depends on the facts of the criminal case. 
In the end, the decision is entirely in the hands of the judge. You may discuss your options for early termination of parole or probation with a defense attorney.
How long is parole in California?
The average parole duration in California is three years, though some are five or ten years. Once inmates have received parole, the length of their supervision may depend on their criminal conviction. 
What are the three types of parole?
The three categories of parole are:
Mandatory: When a convict has served their minimum sentence period and less any good time accrued, they may be eligible for this type of parole. 
Discretionary: This parole may comprise a parole board's choice to release a few prisoners early, with the remainder of their sentences served under community monitoring.
Unconditional: Under this sort of parole, inmates are eligible to receive release orders upon completing their entire prison and jail sentences.
Moreover, offenders cannot receive early release orders in jurisdictions with unconditional parole.
How do I find out if someone is on parole in California?
You may acquire information regarding parolees in California by browsing the Board of Parole Hearings online resource. The state's Inmate Locator System can help locate an inmate's parole status.
References
1. The Difference Between Probation and Parole
https://www.hg.org/legal-articles/the-difference-between-probation-and-parole-47177
2. How Parole Works
https://www.justice.gov/uspc/how-parole-works
3. The National Guidelines for Sex Offender Registration and Notification
https://www.justice.gov/archive/tribal/docs/fv_tjs/session_3/session3_presentations/Sex_Offender_Guidelines.pdf
4. Parole and Probation
https://www.justia.com/criminal/parole-and-probation/
5. Parole and Probation
https://www.justia.com/criminal/parole-and-probation/
6. What Are Common Conditions of Probation?
https://www.hg.org/legal-articles/what-are-common-conditions-of-probation-46954
7. How Supervision Works
https://mn.gov/doc/community-supervision/supervision-101faq/
8. Searches of Prisoners, Parolees and Probationers
https://www.law.cornell.edu/constitution-conan/amendment-4/searches-of-prisoners-parolees-and-probationers
9. Parole
https://www2.illinois.gov/idoc/parole/Pages/default.aspx
10. Probation and Parole in the United States, 2020
https://bjs.ojp.gov/library/publications/probation-and-parole-united-states-2020