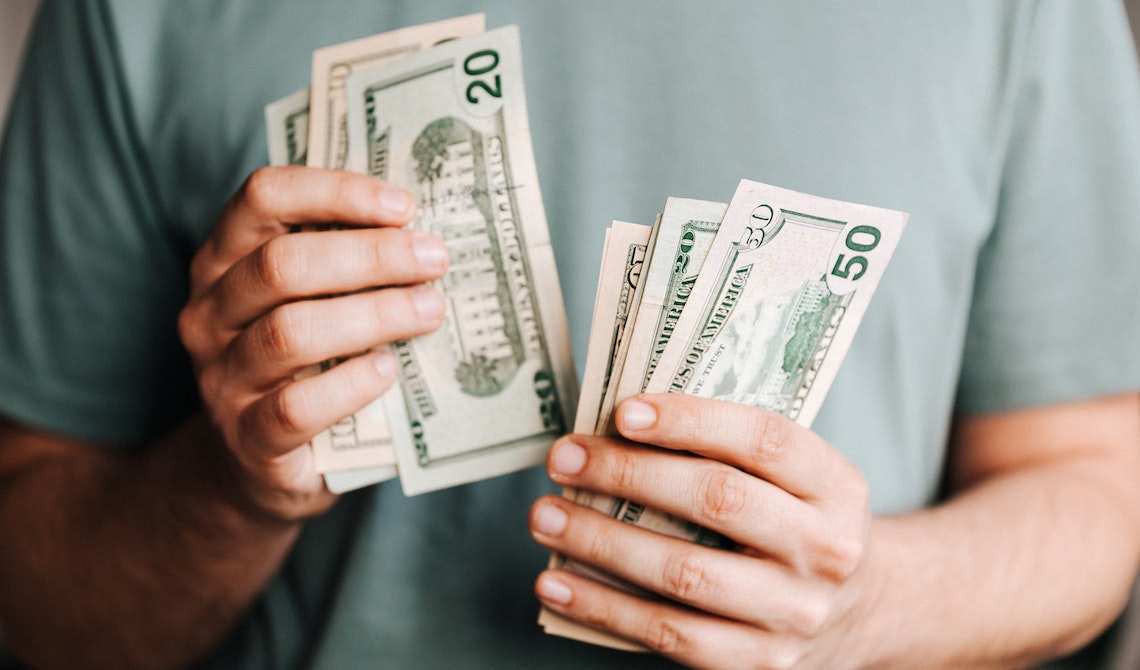 Thriving in prison can cost a lot of money, especially when you choose to stay healthy and productive to attain the best chance of success after incarceration.
Buying food items and toiletries from the commissary or in-prison store to maintain good hygiene and get supplementary nutrition can mean using up your $360 maximum monthly limit.
Social connections can also cost additional funds according to a former federal inmate, who shared his experience with criminal justice-oriented newsgroup The Marshall Project in 2019. 
Monthly expenses to maintain strong bonds with loved ones can include about $63 for phone calls, $135 for email, and $30 for video visits. 
Despite these costs, the money invested in sustaining your incarcerated loved one's physical fitness and support network can put them in the best position for rehabilitation and reintegration.
What are the different ways you can send money to inmates? What is the usual process that goes into each payment mode? 
This article will cover the various options for sending money to loved ones in prison and other reminders when making these transactions.
This article also discusses information like prison visiting hours and contact numbers, including general mail and money-sending rules.
lookupinmate.org is a database that covers over 7,000 U.S. jails and prisons. This website also shows inmate records and features various details about each correctional facility.
Overview: Sending Money to an Inmate
The Federal Bureau of Prisons' (BOP) daily budget for every prisoner is $120.59 or $39,158 per year as of 2020.
Reports show that the amount goes to food, medical or health care services, and reintegration programs (including literacy and drug abuse integration) for each inmate.
However, as discussed above, prisoners need additional funds to survive isolation while serving their sentence. Let us take another look at an inmate's needs while in prison. 
How Much Does It Cost to Live in Prison? Send the Funds Your Incarcerated Loved One Needs 
When you sum up funds spent on commissary items, phone calls, and emails, an inmate's monthly expenses could reach almost $600.
The BOP website has acknowledged that prisoners can use their inmate accounts for the procurement of items not issued regularly by the bureau. 
These commodities can include various goods, considering that when inmates enter a federal prison, the BOP limits the personal property prisoners can keep in their cells. 
Inmates get inmate uniforms, bedding, a basic hygiene kit, and access to laundry services, upon their arrival at the correctional facility. 
However, as the bureau mentions on its "Entering Prison" webpage, inmates can get extra food, other personal care items, and footwear from the commissary.
Besides grocery items and clothing, prisoners also need funds to pursue opportunities that can improve their transition to life outside of prison once they complete their sentences. 
Money can go to enrollment for educational correspondence courses or purchase of materials for creating artwork while in prison, which are available at the commissary. 
Meanwhile, recreational devices such as AM/FM radio sets and MP3 players— also available at the commissary—can support inmates' mental health.
How Can I Send Money to an Inmate in the U.S.? 3 Options for Sending Money to a Federal Inmate
Family and friends of U.S. federal inmates have three main ways of sending them funds—online, by phone, and through the United States Postal Service. 
Loved ones must work with money transfer firms to transmit funds online or through the phone. 
The BOP encourages sending money electronically via MoneyGram and Western Union. 
However, other online service providers are available, the leading companies of which are JPay, ConnectNetwork (which is owned by Global Tel*Link Corp subsidiary TouchPay Holdings) and Access Corrections. 
Federal Bureau of Prisons Inmate's Trust Funds and Commissary Accounts 
Individuals in prison cannot keep cash on hand. The BOP sets up an individual bank-type account, which it refers to as an inmate trust fund or commissary account.
When prisoners perform their work duties while incarcerated, they get paid, and their earnings go to this trust fund. 
Funds that prisoners receive from outside sources, mainly family members, also end up in this account.
The BOP charges the inmates' in-prison expenses on their trust fund.
How Do I Send Money to an Inmate Online?
Sending money online is the fastest way to help your loved ones increase their inmate trust funds. You need to visit a service provider's website or use their mobile app for these transmittals. 
Companies have their respective online transfer fees—5% to 37% of the value of funds transmitted to the inmate—so be ready to pay a little more than the amount you plan to send.
Here are the top two BOP-recommended money transfer services for federal inmates. 
Sending Funds Using Western Union
Western Union launched its website in the 2000s to make its money transfer services available via the internet.
The company added this type of transmittal to its list of services, which previously had only included payment of bills, loans, and mortgages.
Can I Send Money to an Inmate With Western Union?
Western Union's online transfer service is one of the most convenient ways to send money to your incarcerated loved one.
U.S.-based Western Union operators can remit the fund to the inmate's trust account in two to four hours. Meanwhile, international transfers can take one to five business days.
What You Will Need
Entering the correct data about your loved one in prison ensures that the money you send lands in their trust account. 
You should have the following information on hand when you go online to make the transfer:
For the account name, enter the inmate's eight-digit register number, excluding spaces and dashes, followed by your loved one's last name.
In the "Attention" line, enter the inmate's full committed name. A person's committed name is the prisoner's name as it appears on the court order regarding their prison placement.
For city code, enter "FBOP, DC."
How Do I Send a Federal Inmate Money Through Western Union?
To send money over the internet, you need to create an account by going to their registration page before making a transfer on their "Send Money" page. 
Western Union will ask for your credit or debit card details to complete the transaction.
Where to Send
The second link mentioned above—the "Send Money to an Inmate" webpage—has a drop-down menu from which you can select the inmate's location. 
You also can manually type the correctional facility, and Western Union's list will generate the nearest prison to the name of the institution you entered.
Sending Inmates Money Through MoneyGram
Another way to deposit funds into your loved one's inmate account is through MoneyGram. Like Western Union, this money service posts the funds into the inmate's account in two to four hours. 
You must also register on MoneyGram's website first to transfer money online. Click the "Sign Up" button on the upper right of this page. 
Then have your credit card, debit card, or bank account number on hand for the money transfer.
MoneyGram Inmate Information
MoneyGram will ask you almost the exact prisoner details that Western Union requires:
For the "account name," enter the inmate's eight-digit register number, excluding spaces and dashes, followed by your loved one's last name.
For "company name," enter "Federal Bureau of Prisons."
For "city and state," enter "Washington, D.C."
For the "receive code," write 7932.
For "beneficiary," write the inmate's full committed name.
7932
This four-digit number is what you enter for the portion "Receive Code." This field will not accept the name of the correctional facility. 
MoneyGram depends on the inmate's register number for determining the fund's prison destination.
How Can I Send Money to an Inmate by Phone?
Western Union and Jpay can also process money transfers to prisons by phone. The pay-from-phone service is not available through MoneyGram.
For Western Union, dial 1-800-634-3422 and choose option 2. 
JPay allows you to transfer money by phone. Call 1-800-574-5729 after creating an account in the "Sign Up" box on their website. 
You can also make a trust fund deposit through ConnectNetwork's dedicated phone number for these transfers (888) 988-4768. Remember to first register on their website.
Access Corrections also lets you make a money transfer by phone once you have registered on their page. The number to call is 1-866-345-1884.
Sending Funds Using the United States Postal Service
The most economical—but slowest—way to send funds to inmates is by mailing a money order through the U.S. Postal Service. The BOP will not accept cash or personal checks.
These money orders first arrive in BOP's lockbox before the funds go to the individual accounts of prisoners.
What to Send
Money orders should include your loved one's full committed name and eight-digit register number. The BOP holds non-government checks for 15 days. 
Meanwhile, the BOP says that the U.S. Treasury checks, including tax refunds, stock dividends, and state benefits, are not subject to this 15-day hold. 
How and Where to Send
The BOP requires all money order senders to use the address below instead of mailing the money orders to the correctional facility of your incarcerated loved one:
Federal Bureau of Prisons
(Inmate name)
(Inmate's eight-digit register number)
P. O. Box 474701
Des Moines, Iowa 50947-0001
Be sure that your family member has physically arrived at their correctional facility before you send your money order.
More Ways to Send Money: More Information for Sending Funds to an Inmate
You can also send money to inmates through in-person visits to the money transfer companies' physical outlets. 
In the case of MoneyGram, besides its official outlets, the company also operates through the following establishments:
Walmart
7-11
CVS Pharmacy
Walmart also carries Western Union services.
The BOP previously deposited any funds the prisoner's kin left with the staff to the inmate's account during visitation. However, the bureau ended this arrangement based on new rules set in 2004. 
Can Inmates Use Cash App?
There are no available statements from the BOP in reaction to the reported discovery of Cash App and Green Dot debit card usage by some state prisoners.
 However, the BOP policy is to deposit money and keep all federal prisoners' funds in their commissary accounts.
Cash App lets you send, receive, and invest money. Although it is not a bank, it provides banking services through its partners. 
Users of this app can receive a cash card that they can use to get money from ATMs or add funds to their digital wallets.
Meanwhile, Green Dot is a reloadable prepaid debit card, which you can use at stores that accept Visa, Mastercard, or American Express.
In 2020, Missouri and Mississippi corrections officials said that they confiscated  and prepared to file formal charges against the prisoners found with these prohibited cards. 
The authorities explained that their illegal financial accounts were behind drug and contraband smuggling within their facilities.
The Department of Corrections authorities from these two states have reiterated that inmates cannot have access to such financial tools.
Where Can I Find Additional or General Information?
BOP's Trust Fund and Deposit Fund Manual have more information about federal inmates' trust accounts. The document identifies the type of checks and financial instruments the BOP can deposit into prisoners' accounts. 
The manual also lists items the bureau allows for selling at commissaries.
Do Federal Inmates Know Who Sent Them Money?
BOP has no policies requiring its staff to notify inmates about the arrival of funds. 
Therefore, to ensure your loved ones are aware of your money transfer, you can inform them about the date and amount you deposited the next time you call or email them.
Who Can I Contact With Questions About a Specific Deposit?
If you have an inquiry about the money you sent an inmate, the BOP advises the public to contact their staff at 202-307-2712 from 8 AM to 4:30 PM Eastern Time.
A Cautionary Note About Inmate Money
To keep your incarcerated loved ones out of trouble, avoid sending money to their fellow inmates in prison. 
BOP officers can get suspicious about inmates receiving funds from the same source.
If officials discover that only one person remits money to several prisoners within a facility, all the inmates involved may undergo questioning and disciplinary action. 
Officers may suspect that they are engaging in prohibited activities as a group.  
Tips to Remember
The highest limit for Western Union money transfers is $300. Remitting one large sum at a time is more advisable than making several smaller transfers, as the former allows you to save on service fees.
Also, ensure that your loved one has arrived at their correctional facility before you send money.
Frequently Asked Questions About Sending Money to an Inmate
It has been a reasonable amount of time since I mailed the funds—why has my loved one not received the money yet?     
BOP suggests that you refer to the tracking number on your U.S. Postal Service (USPS) receipt to help you determine the status of your money order. 
Go to https://tools.usps.com/money-orders.htm and enter your money order's serial number, post office number, and the amount you sent.
Why were my funds returned?
The BOP may have sent back the money you remitted to an inmate because the bureau did not recognize the recipient's name. 
The money also goes back to the sender when the envelope lacks the prisoner's register number or if the number is incorrect.
How can federal prisoners spend money?
Federal prisoners need money to buy food supplies, toiletries, clothing, and footwear, which the prison facility does not provide. 
Inmates' funds can also go to communication, education, and recreation.
References