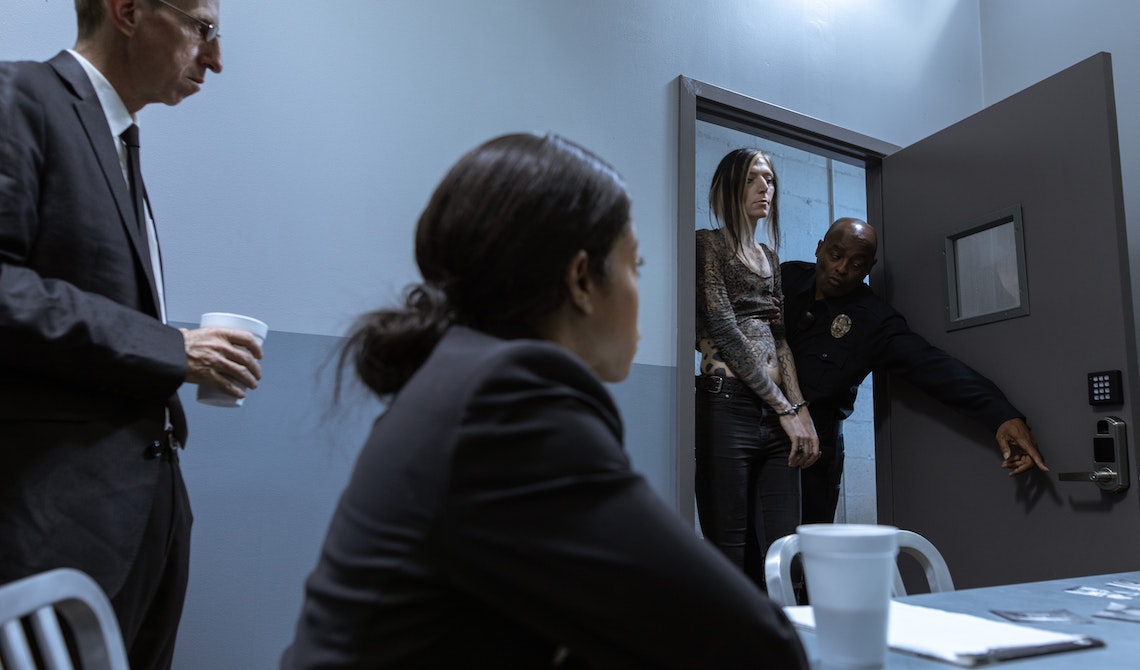 The United States Bureau of Justice statistics mentioned that the imprisonment rate in the federal and state prison systems in 2020 was 358 for every 100,000 residents. This number was a 15% decline from 2019 and may have been caused by the COVID-19 pandemic.
Amid changes brought by the pandemic, prison reform is one of the essential topics that may help address issues in the American prison system.
What is the purpose of a prison system? Does the U.S. prison system face any issues? How important is promoting prison reform?
lookupinmate.org discusses prison systems, their issues, and the conditions affecting the systems' reputation. This article also tackles the importance of prison reform and the work areas needing that reform.
What Is the Prison System Meant to Do?
America's prison system serves three purposes: deterrence, punishment, and rehabilitation.
Deterrence: A functional prison system can act as a deterrent to crime. The theory is that harsh prison conditions make individuals less likely to commit crimes.
Punishment: Prisons are places where the wrongdoer gets punished with a sentence that is considered reasonable according to the committed crime.
Rehabilitation: Imprisonment's final goal is to rehabilitate and prepare the individual for their reentry into society.
The theory is that the inmate leaves jail with the desire to no longer commit crimes and become a productive member of society.
What Is the Prison System Called?
A prison system is also called a penal or correctional system. This system refers to a network of agencies administering a jurisdiction's prisons, probation boards, and community-based programs like parole.
The prison system is part of the more extensive criminal justice system, which includes other law enforcement elements such as the police, prosecution, and courts.
What Are the Different Types of Prison Systems?
The U.S. federal prison system is comprised of five levels based on the degree of security in the facility:
Issues With the Federal Prison System
The Federal Bureau of Prisons under the country's Department of Justice is responsible for the custody and care of more than 151,000 federal inmates. Almost half of these prisoners are incarcerated due to drug use violations.
However, the Bureau of Prisons (BOP) has had several issues regarding prison management and operations. These issues, mentioned on the U.S. Government Accountability Office website (www.gao.gov), include the following:
Resource Management
The BOP has several concerns regardings the agency's capacity to fully staff its institutions, the effects of staffing issues, and the corrections staff's mental health.
Addressing these problems requires the BOP to implement a reliable method for calculating staffing figures and developing a method to collect and evaluate employee feedback regularly.
Recidivism Reduction
The BOP manages the Federal Prison Industries (FPI), which is responsible for providing inmates with job skills to help lower recidivism (an individual's tendency to reoffend).
The FPI employed about 16,500 inmates in 2019. However, the BOP has not set a recidivism reduction goal or evaluated FPI's impact on recidivism for more than two decades.
Drug Treatment
In 2019, the BOP started a medication-assisted treatment program to help inmates with opioid use disorder. The agency estimated the program to cost $76.2 million and planned to expand this program.
However, the BOP has not determined the additional personnel needed for this plan, how it will recruit and onboard these individuals, or how long to complete the expansion.
Healthcare Maintenance
The BOP provides inmates with medical, dental, and psychological healthcare. From 2009 to 2016, the BOP increased its healthcare spending by 37%. 
This increase is primarily attributed to growing pharmaceutical prices, rising costs of outside medical services, and an aging inmate population.
COVID-19 Response
As of May 2021, four BOP staff and 237 BOP inmates died due to complications caused by the coronavirus disease (COVID-19). The pandemic also increased staff overtime and reduced inmates' access to programs and visitor privileges.
Despite the lessons learned from the agency's COVID-19 response and implementing new practices such as facility inspections, the BOP needs to develop a process to capture or share this information throughout the agency or ensure that facilities apply them.
Why Is the Prison System Good?
In theory, prisons should play an integral role in every country's criminal justice system. Governments should use these systems appropriately to uphold the law and ensure offenders are brought to justice and sanctioned for their wrongdoing.
Furthermore, the ideal prison should offer a humane experience with opportunities for inmates to undergo rehabilitation.
Prison Conditions Affecting the System's Reputation
In America, incarcerated people in facilities run by corrupt officials are often beaten, stabbed, raped, or killed.
Meanwhile, inmates who require medical care for disabilities and addiction or those who need counseling for mental health or suicide are sometimes ignored, denied care, or even punished.
Although the private prison industry sometimes blocks important proposals for criminal justice reform, bipartisan support for this reform continues to increase.
Escalation of Violence
Issues on understaffing, corruption, misconduct, and systemic classification failures leave thousands of prisoners nationwide vulnerable to abuse, violence, and assault.
For example, the U.S. Department of Justice's statewide investigation found that Alabama violates the individuals' constitutional rights inside its prisons.
These violations include homicide, sexual abuse, substance abuse, and bringing of knives are rampant. Incarcerated people are often extorted, threatened, raped, stabbed, and tied for days without correctional officers noticing.
Tolerance of Abuse
Abusive correctional officers can engage in criminal misconduct and cruelty, especially when their supervisors look the other way. A culture of impunity develops when such officers are not held responsible for their actions.
For instance, the Justice Department discovered that the Alabama Department of Corrections had been aware of its prisons' unconstitutional conditions. However, little has changed, and violence only got worse since the Justice Department's statewide investigation in 2016.
Denial of Treatment
Many U.S. citizens in prison facilities have mental illnesses. Officials often neglect to provide proper treatment to inmates with challenging behavior and instead resort to solitary confinement or physical force.
The Supreme Court mentioned that failure to provide sufficient medical and mental health care to incarcerated people could cause severe consequences for states.
In one instance, the court found that California's inadequate medical and mental health care did not fit with the concept of human dignity and had no room in a civilized society.
Afterward, the Supreme Court ordered California to discharge 46,000 inmates from the state's local jails.
Enriching Corporations
In 2015, mass incarceration cost taxpayers about $87 billion. However, the U.S. prison system achieved the same level of public safety for only $5.5 billion in 1978.
Adding in the court and policing costs and family expenses to support loved ones behind bars, state and federal governments and American families spend $182 billion on mass incarceration yearly.
Despite the rising costs, the U.S. holds the largest private prison population worldwide. In 2017, private prisons detained 8.2% of the 1.5 million inmates in federal and state prisons and reported nearly $4 billion in revenues.
Why Promote Prison Reform?
Most prison reform arguments focus on human rights, the premise from which the United Nations (U.N.) formed prison-related standards and norms.
However, arguing about human rights alone is often insufficient to encourage prison reform programs, especially in countries with inadequate financial and human resources.
Thus, aside from human rights, lawmakers should consider economic factors and the impact of imprisonment on families and communities when creating and implementing prison reforms.
With more than a million inmates incarcerated in over 7,000 U.S. prisons, searching for someone in jail can be a hassle. lookupinmate.org helps you save time searching for jail records through our user-friendly website.
Imprisonment and Poverty
When an income-generating individual gets sent to jail, the remaining family members must adapt to offset their loss of earnings. Thus, imprisonment can create a disproportionate effect on low-income families.
Among families with only one breadwinner, the impact of imprisoning that specific individual can be significantly felt, especially in developing countries that are unable to provide adequate financial assistance to indigents.
Public Health Consequences of Imprisonment
Prisoners' health conditions often deteriorate in overcrowded prisons with poor sanitation, inadequate nutrition, and limited access to exercise and fresh air.
The primary reasons for mortality and morbidity in prisons include the following:
Skin diseases
Tuberculosis
Malaria
Malnutrition
Sexually transmitted diseases (STDs)
Diarrhea
Hepatitis B and C
HIV infection
Psychiatric disorders
Self-mutilation
Human Rights Considerations
A prison sentence should only include deprivation of the fundamental right to liberty and not restrict other human rights. The only exceptions are those rights naturally restricted by being imprisoned.
Prison reform is one way to protect the inmates' human rights and ensure smooth social reintegration. Furthermore, such reform should comply with relevant international norms and standards.
The Cost of Imprisonment
When considering imprisonment costs, governments should account not only for the actual funds spent on the upkeep of each prisoner but also for the indirect costs. These costs include the social, economic, and healthcare costs, which may be immense and long-term.
Detrimental Social Impact
Because social cohesion is based on long-term relationships, imprisonment can weaken such attachment and disrupt relationships.
For example, imprisonment can disturb the family structure and affect relationships between spouses or among parents and children.
The United Nations Standards and Norms: The Prison Reform Benchmarks for Action
The U.N. established standards and norms that form benchmarks to guide countries in implementing reforms in their prison systems.
Key Standards and Norms Relating Directly to Prison Reform
The U.N. provides the following norms and standards that can help governments seeking to reform their prisons:
Basic Principles for the Treatment of Prisoners
U.N. Standard Minimum Rules for the Treatment of Prisoners
Body of Principles for the Protection of All Persons Under Any Form of Detention and Imprisonment
U.N. Standard Minimum Rules for Non-custodial Measures (Tokyo Rules)
U.N. Rules for the Treatment of Women Prisoners and Non-custodial Measures for Women Offenders (Bangkok Rules)
Other Relevant U.N. Instruments for the Prison System
Governments can also utilize the following related instruments to guide legislation on prison systems and reforms:
Universal Declaration of Human Rights
U.N. Declaration on the Protection of All Persons From Enforced Disappearance
International Covenant on Economic, Social, and Cultural Rights
International Covenant on Civil and Political Rights
The Convention Against Torture and Other Cruel, Inhuman, or Degrading Treatment or Punishment
Convention on the Elimination of All Forms of Racial Discrimination
Convention on the Elimination of All Forms of Discrimination Against Women
Arusha Declaration on Good Prison Practice
Kampala Declaration on Prison Conditions in Africa
Code of Conduct for Law Enforcement Officials
Basic Principles on the Use of Force and Firearms by Law Enforcement Officials
U.N. Recommendations on Life Imprisonment
Safeguards Guaranteeing Protection of the Rights of Those Facing the Death Penalty
Basic Principles on the Use of Restorative Justice Programs in Criminal Matters
UNODC's Multidisciplinary and Integrated Approach to Prison Reform Strategy
According to the United Nations Office on Drugs and Crime (UNODC), effective prison reform is based on rationalizing and improving criminal justice policies.
Such policies include crime prevention, sentencing procedures, and care and treatment for vulnerable groups within the community.
Prison system reform should account for the needs of criminal justice system reforms and employ multidisciplinary and integrated strategies to attain sustainable impact.
An integrated approach also involves areas typically not considered part of the criminal justice system. These areas include substance dependence treatment or psychosocial counseling programs that meet the needs of a growing number of prisoners with special needs.
Thematic Work Areas in the Prison Reform Field and Alternatives to Imprisonment
UNODC provides technical assistance for prison reform covering the following thematic work areas:
Pretrial Detention
There are three issues to consider in the context of pretrial detention:
Overuse of pretrial detention in most countries: In many developing nations, the pretrial prisoner population is often larger than the convicted prisoner population.
This situation contradicts international standards specifying that pretrial detention should be limited and used only for specific conditions.
Pretrial detention is most open to abuse in the criminal justice process: International human rights instruments recognize the vulnerability of pretrial detainees.
These instruments provide numerous safeguards to ensure inmates are not ill-treated, their rights are not abused, and their access to justice is not hindered.
Pretrial detainees' conditions are often worse than those of convicted prisoners: Although pretrial inmates should be presumed innocent until determined guilty by a court of law, they are often treated worse than those already proven guilty of crimes.
Prison Management
To manage prison systems fairly and humanely, the government should enact legislation and policies based on international standards that protect prisoners' human rights.
Prison authorities must ensure that the treatment and supervision of inmates are done legally and with respect to individuals' human rights. Authorities should also utilize the imprisonment period to prepare inmates for life outside prison upon their release.
Alternative Measures and Sanctions
Overcrowding is a primary concern in most prison systems worldwide. This concern is the root cause of various human rights violations in detention facilities.
Correctional institutions in countries where UNODC operates should explore and implement solutions to overcrowding in order to address human rights issues in prisons.
Numerous international instruments recommend sentencing policy rationalization, including broader use of prison alternatives to help reduce the number of people isolated from society for extended periods.
Social Reintegration
Correctional facilities should implement social reintegration initiatives as early as possible for their maximum effect.
Shifting the criminal justice process to appropriate treatment programs instead of isolation from society and implementing meaningful prison activities and policies can be part of a comprehensive social reintegration policy.
Healthcare
Healthcare and the right to good health should apply to all prisoners so they can receive the same medical care quality available in the community. However, health services in prisons are typically inadequate, making this right rarely realized in prisons.
The right to quality healthcare includes not only access to preventive, curative, palliative, and reproductive health care but also access to the following health determinants:
Safe drinking water and proper sanitation
Safe food
Adequate housing and nutrition
Safe health and dental services
Healthy working environment
Health-related educational programs
Gender equality
lookupinmate.org lets you search criminal records of your loved ones serving time in any of the 7,000 prison facilities throughout the United States.
Check judicial reports from any state prison, such as those in New York, Pennsylvania, Texas, or California, or search by jail name or type with lookupinmate.org's user-friendly online inmate records checker.
References