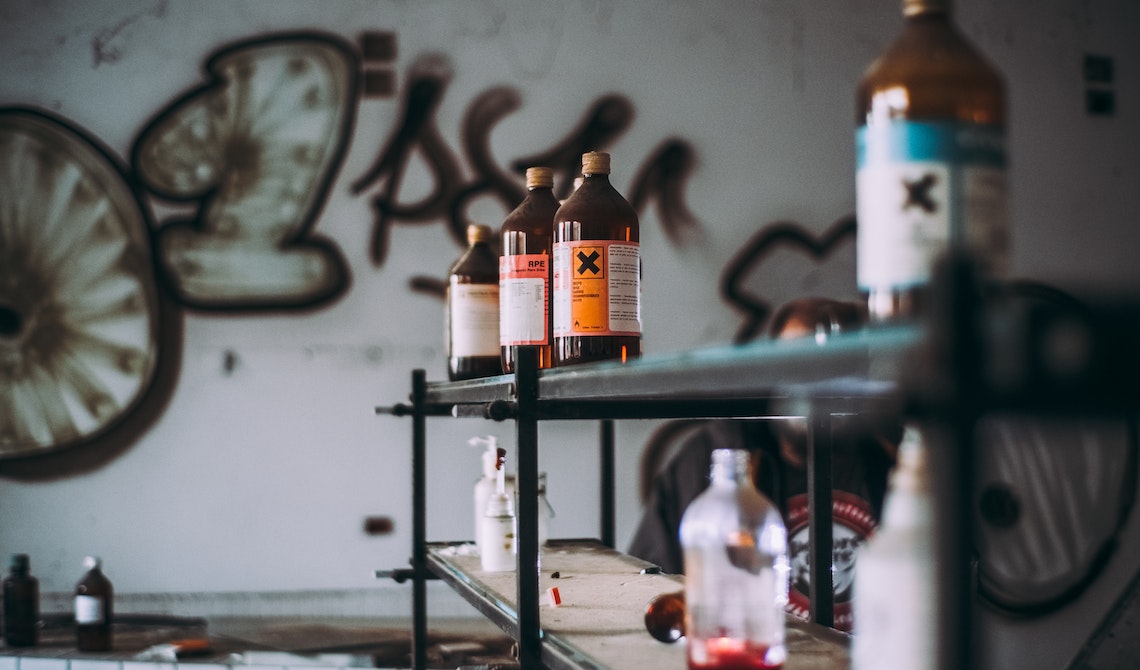 As of July 30, 2022, 19,813 detainees, or 12.6% of all federal inmates, are in high security prisons across the United States. These prisons, also called United States Penitentiaries (USPs), house the most dangerous federal prisoners.
Who are the most dangerous prisoners? Where can you find the most dangerous prisons? Did a "real" Pennywise Clown exist?
This article enumerates the most dangerous prisoners and the circumstances that placed them on this list. The article also lists the most famous inmates in a maximum-security prison and where the most dangerous and infamous prisons reside.
If you have a loved one who strayed from the lawful life and is incarcerated in one of the jails in the United States. lookupinmate.org's online inmate records checker can help you search for jail records quickly and conveniently.
Most Dangerous Prisoners in the World
Some offenders had committed heinous crimes or killed numerous people before criminal justice caught up to them. The following are some of the most dangerous inmates worldwide:
The Eyeball Man
Jason Barnum, also called "Eyeball Man," was sentenced to 22 years in prison, primarily for offenses driven by his severe addiction to heroin. Furthermore, the court also convicted him for shooting an Alaskan police officer.
The nickname "Eyeball Man" was for the numerous tattoos on his body, including the tattoo darkening the white part of his right eye.
Barnum, aged 30 when he was sentenced, pleaded guilty to a third-degree felony in possession of a weapon, first-degree burglary, and first-degree attempted murder.
The shooting occurred when the police were investigating car thefts and home burglaries in 2012. The officers inspected a hotel when Barnum opened fire from a bathroom.
Two officers shot back and struck Barnum in the arm. One officer was injured. Later, Barnum would admit to committing burglaries and thefts to sustain his heroin addiction.
The Red Ripper
The Red Ripper, whose real name is Andrei Romanovich Chikatilo, is a Soviet serial killer convicted of raping and mutilating over 52 women. He was sentenced to death in 1994 and executed in a Moscow prison.
Chikatilo was born in 1936 in Yablochnoye (present-day Ukraine) in the former Union of Soviet Socialist Republics (USSR).
Aside from the number of his victims, Chikatilo's case is noteworthy because the country's communist ideology hindered the Soviet police's efforts to issue public warnings during the investigation. This ideology insisted that serial murder was impossible in a communist society.
Chikatilo's killings started in 1978 when he preyed on young victims that he met at bus depots and rail stations around cities that he traveled to in his various jobs. His victims displayed characteristic mutilations, making the police aware of an active serial killer in the region.
Nevertheless, Chikatilo evaded detection for several years, partly due to his crimes exploiting the weaknesses in the decaying Soviet Union society.
In 1984, a police officer witnessed Chikatilo molesting a girl at a train station and arrested him. The court charged Chikatilo with stealing materials from a former employer and sentenced him to one year in jail. However, he got released after only three months.
Chikatilo resumed killing after his release. However, a subsequent police investigation, which included 24-hour surveillance of train and bus stations, identified him as the primary suspect in the crimes and got him arrested in 1990.
Aileen Wuornos
Aileen Carol Wuornos, born on February 29, 1956, in Rochester, Michigan, was involved in the murder of at least seven men. She would date these men and accuse them of rape, then would them at point-blank range afterward.
Wuornos' father was convicted of child molestation after her birth. A few years later, he killed himself in prison.
She had her first child at 14. Neighbors claimed that an older adult friend of her grandfather was the child's father. Her family kicked her out of their house, and the child was given up for adoption.
Between 1989 and 1990, she killed seven middle-aged male motorists by posing as a hitchhiking sex worker. She then left their bodies along the highways of southern Georgia and Florida. There are speculations she may have killed an eighth motorist within that period.
Upon her arrest in early 1991, she admitted to the killings. However, she claimed she only acted in self-defense after the men assaulted her.
The court sentenced Wuornos to death In 1992 and executed her by lethal injection.
Rodney Alcala
Rodney Alcala, also called the "Dating Game Killer," was convicted for the murders of six women and one girl during the 1970s. Alcala sexually assaulted and strangled or beaten to death most of his victims.
Investigators also suspected him of other murders that took place in Arizona, Seattle, Los Angeles, New Hampshire, and Marin County, California.
In 2016, Wyoming prosecutors charged Alcala with the murder of 28-year-old Christine Ruth Thornton, who disappeared in 1978 and whose body was discovered in 1982.
Alcala, placed on California's death row, died in 2021 due to natural causes, according to the California Department of Corrections and Rehabilitation.
Dennis Rader or "BTK"
Dennis Rader, known as "BTK" or "BTK Killer," is an American serial killer convicted for murdering 10 people over three decades before getting arrested and confessing in 2005. He referred to himself as BTK because he would bind, torture, and kill his victims.
Rader committed his first murders on January 15, 1974, when he strangled four family members, including two children, in the family's home in Wichita. Rader took a watch from their home, and he would acquire souvenirs, typically underwear, from his next victims.
In April 1974, Rader targeted a 21-year-old woman by breaking into her house. The woman's brother managed to escape despite getting shot. However, Rader fatally stabbed the woman before he fled.
Within that year, Rader wrote a letter describing the January murders, saying that his code words would be, "Bind them, torture them, kill them, BTK." He left this letter in a book at the Wichita Public Library. The police eventually recovered this note.
Rader would kill five more women during the next two decades.
Police finally arrested him in February 2005, and Rader soon confessed to the murders. He pleaded guilty in June, and two months later, the court sentenced him to 10 consecutive life terms.
John Wayne Gacy, the Real-Life Pennywise Clown
John Wayne Gacy was born in March 1942 in Chicago. He was an American serial killer who murdered 33 young men in the 1970s.
Gacy received international media attention and shocked the Chicago community that knew him for his sociability and performance as a clown at children's parties and charitable events.
After one of Gacy's victims, Robert Piest, went missing in 1978, police found that Gacy was the last individual Piest saw. Authorities obtained a search warrant and discovered the bodies of 29 young men inside or near Gacy's house. Police also found four other bodies in the nearby Des Plaines River.
Neighbors often complained that the area around Gacy's house emitted a foul stench for years. Gacy explained that the smell was due to moisture buildup.
Gacy pleaded innocent by reason of insanity, supported by the testimonies of several psychologists, who diagnosed him as schizophrenic. The jury rejected the plea and found him guilty of murder on 33 counts.
Gacy died in 1994 through execution by lethal injection.
Mary Mallon
Mary Mallon, also known as "Typhoid Mary," was born September 23, 1869, in Cookstown, County Tyrone, Ireland. Mallon was an infamous typhoid carrier who was allegedly associated with causing multiple typhoid fever outbreaks.
Typhoid is a bacterial infection wherein an infected individual can contaminate others through close contact or food and water. Symptoms of this disease include high fever, stomach pain, headache, and diarrhea or constipation.
From 1900 to 1907, almost two dozen individuals fell ill with typhoid fever in New York City and Long Island households that employed Mallon. These individuals claimed the illnesses occurred right after she started working in each household.
Overall, authorities associated Mallon with 51 typhoid cases and three deaths. She was also indirectly linked to countless other cases.
Mallon had immunity to typhoid bacteria. However, she had a paralytic stroke in 1932, causing her slow death six years later.
Shashikala Ramesh Patankar AKA "Baby"
Shashikala Ramesh Patankar, known by her alias "Baby," is a notorious name in India's Mumbai drug circuit.
Patankar used to trade with Rajasthan drug dealers in 2000. One police officer claimed Patankar would conceal smuggled drugs on her stomach, would cover the contraband with clothing, and smuggle the illegal substances by train into the city.
From 2000 to 2002, Mumbai police filed three narcotics possession cases against Patankar. Despite being arrested on all three occasions, Patankar got out on bail.
According to a 2019 report, authorities again arrested Patankar in April after police seized over 100 kilograms (kg) of mephedrone (a synthetic stimulant drug) from the house of her alleged partner. 
Still, her lawyer said the police do not have enough evidence to keep her in jail.
The Nithari Killers
On December 29, 2006, Noida police in India arrested domestic helper Surinder Koli and his employer, Moninder Singh Pandher, for raping and murdering several girls. 
The arrests came after authorities recovered the skeletons and other belongings of the missing girls from a drain outside Pandher's house in Nithari, a village in India.
Authorities sentenced Pandher and Koli to death in connection with one of the 16 murder cases in the Nithari killings. Accusations included pedophilia, rape, cannibalism, and organ trafficking.
A special Central Bureau of Investigation (CBI) court in Ghaziabad awarded the death penalty to Koli. The judge also awarded a seven-year imprisonment sentence to Pandher.
Additionally, the court ordered Koli to pay a fine of 62,000 Indian rupees (INR) and Pandher to pay 4,000 INR (1 USD = 78.60 INR as of August 2, 2022).
Who Was the Most Violent Prisoner in the U.S. Who Spent Decades in a Soundproof Cell With Lights on for 24 Hours Each Day?
Thomas Silverstein, also called "Terrible Tommy," is among the most dangerous prisoners in America. The court sentenced Silverstein to solitary confinement after his brutal murder of corrections officer Merle Clutts.
Silverstein was 19 when he went to jail for the first time for armed robbery in 1971. However, he got released on parole after four years in a California prison.
Afterward, he committed three armed robberies with his dad and cousin and got arrested again. In 1977, he was jailed at a Kansas prison for 15 years.
In 1980, the court convicted Silverstein of murdering fellow inmate Danny Atwell and sentenced him to life without parole. Silverstein was sent to USP Marion, a high security prison, although the court overturned the murder conviction later.
The following year, the court convicted Silverstein again for murdering Robert Chappelle, another inmate and gang member of D.C. Blacks, a rival prison gang.
Thereafter, Silverstein and another inmate named Clayton Fountain killed Raymond Lee "Cadillac" Smith, the D.C Blacks leader. Silverstein and Fountain stabbed Smith 67 times with improvised weapons.
On October 22, 1983, prison guard Merle Clutts escorted Silverstein out of his cell at USP Marion for a shower. Silverstein used a homemade key to undo his handcuffs and got a shank (an improvised knife) from another inmate.
While walking behind Clutts, Silverstein stabbed the guard several times from behind with the shank. After Clutts died, Silverstein claimed the guard was harassing him.
Following the attack, the court transferred Silverstein to a special "no human contact" cell at Atlanta Prison. The government also placed USP Marion on an indefinite lockdown.
Clutts' killing ensured Silverstein would spend the rest of his life in solitary confinement. Silverstein's atrocious prison behavior was instrumental in building the so-called super-maximum security or supermax prisons in the U.S.
In Silverstein's specialized cell, prison officers never switched off the light in his suite, and cameras were on constant surveillance 24 hours a day.
Searching for an inmate through more than 7,000 correctional institutions in the United States can be time-consuming. lookupinmate.org has a quick and convenient one-stop tool to search inmate records online. The website also features helpful articles about anything related to prisons and inmates.
FAQs: The World's Most Dangerous Prisoners
Who was the first woman to go to jail?
The first female convict was Amelia Eddy, who was sent to jail in 1842. Eddy came from St. Louis County and was sentenced to two years for grand larceny (grand theft).
Who are the famous prisoners in the administrative maximum security facility (ADX)?
ADX Florence is an administrative maximum facility of the U.S. federal prison system that is intended to hold high-risk prisoners temporarily before transferring them to other penitentiaries.
However, some inmates remain in the facility for a long time due to their potential to cause new crimes or inspire new criminals if they are allowed to communicate with others outside the walls.
Famous criminals believed to reside in the ADX include:
"Unabomber" Theodore "Ted" Kuczynski: He sent mail bombs to university researchers for decades because of his hatred of science advancements.
"Marathon bomber" Dzhokar Tsarnaev: He immigrated to Boston with his brother Tamerlan. Using a pressure cooker packed with shrapnel and explosives, they carried out the bomb near the finish line of the 2013 Boston Marathon. Three died, and 250 got injured. Police killed Tamerlan in a shootout days later.
Zacarias Moussaoui: This individual is serving six life sentences for assisting the hijackers who conducted the September 11, 2001 (9/11) attacks on New York's World Trade Center.
Ramzi Yousef: This man got convicted in 1994 for the first World Trade Center bombing that injured 1,000 and killed six people. Yousef serves a life sentence plus 240 years.
Umar Abdulmutallab: He is a Nigerian linked to al Qaeda and serving four life sentences plus 50 years for a bombing attempt on an airliner using explosives in his underwear.
Terry Nichols: This man created a bomb from fertilizer, and together with Timothy McVeigh, a military veteran, blew up the Alfred P. Murrah Federal Building in Oklahoma City, killing over 150 people in 1995.
James Marcello: He is a Chicago mafia personality who participated in extortion, bribery, and the murders of 18 individuals. Marcello is serving a life sentence.
Gary Hoover: This individual led the Gangster Disciples in the 1970s. Hoover is serving six life sentences for directing the gang from prison during the 1990s and leading the group's continuing criminal activities.
Where are the most dangerous prisoners in the world held?
The government holds the most dangerous criminals in the United States in ADX Florence, a supermax federal prison in Florence, Colorado.
This prison features small windows and sound-dampening construction that can prevent or minimize communication among prisoners. Such features can also keep inmates from determining their exact locations within the building.
The penitentiary holds more than 400 inmates at full capacity. Due to their long sentences and high security risk levels, ADX prisoners may not appear on a nationwide inmate search.
Other notorious prisons include:
Guantanamo Bay in Cuba
San Quentin state prison in California
Terre Haute prison complex in Indiana
Mendoza prison in Argentina
La Sabaneta prison in Venezuela
Camp 22 in North Korea
Rikers Island prison in New York
Who is the world's most dangerous prisoner?
Determining the most famous or dangerous prisoner depends on various factors, such as the nature of the crime, how many victims, the cost of their damages, the prisoner's likelihood to reoffend, or whether they are still alive or dead.
One of these famous violent prisoners is Thomas Silverstein. He started his criminal career with armed robberies during the 1970s and killed several prison inmates in the 1980s. This criminal activity ended in 2019 when he died in prison after 35 years of solitary confinement.
References