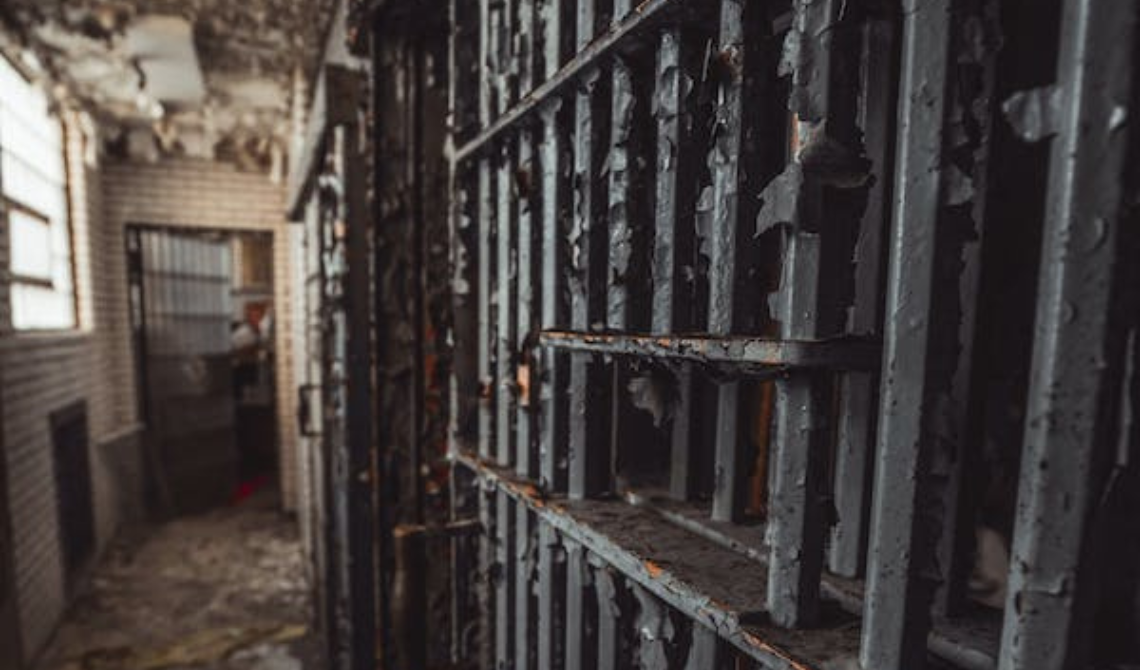 A 2021 report on global prison trends showed that more than 11 million people are in prison. This number has increased by about 8% since 2010.
This figure has led to overcrowding and staff shortages in many prisons worldwide.
These problems can cause staff exhaustion, violence, protests, and mental health issues. Eventually, such factors can worsen a prison's condition and reputation and raise the attention of human rights groups.
What are the worst prisons worldwide? What U.S. prison is the worst? Are any prisons in Europe, Asia, and Africa in bad condition? Which country has the harshest prison conditions?
This article lists the world's most dangerous prisons and the conditions that make these facilities unpleasant. This article also describes the countries with the toughest prisons in the world.
lookupinmate.org strives to provide individuals and families with a convenient inmate records search tool to help them find their incarcerated loved ones in any U.S. prison.
The Worst Prison in the World: La Sabaneta Prison, Venezuela
Many of Venezuela's prisons have a negative reputation, including La Sabaneta prison.
Despite being designed to accommodate 700 prisoners only, La Sabaneta has about 3,700 inmates packed within the facility.
The overcrowding, lack of funding, and chronic understaffing make this prison among the most violent and lawless places.
There is a 1 to 150 ratio of guards to inmates in La Sabaneta, meaning enforcing order in this prison is challenging. Additionally, violent gangs have taken control of the prison cells.
The Worst Prison in the United States: Rikers Island, United States
Rikers Island in New York City is located in the East River between Queens and the Bronx. The island contains the city's main prison complex.
This prison is where inmates serving short sentences of less than one year get detained. The area is also for offenders who are awaiting trial and prison transfer.
Although Rikers Island is a short-term detention center, many who have spent time in this facility say staying there was one of their worst experiences.
There are reports of systematic abuse in this prison. One article mentioned that there are at least seven lawsuits against the state's Department for Corrections.
These cases pointed out that the guards allowed inmates to be violent against each other.
Europe's Worst Prison: Gldani Prison, Tbilisi, Georgia
Gldani Prison in Tbilisi, Georgia, caught international attention in 2012 when a former corrections officer filmed prisoners being tortured within the facility.
The guard recorded numerous cases of abuse, like assault and rape, in prison. Citizens staged protests across the country and demanded reforms in how prisons should treat inmates.
Gldani Prison came into the spotlight again when Mikheil Saakashvili, Georgia's former president, was imprisoned in 2021 after secretly returning to the country for the first time in eight years.
Despite numerous rallies for and against Saakashvili's release, the situation continued to call attention to the prison's reputation and notoriety.
Africa's Worst Prison: Muhanga Prison (Formerly Gitarama Central Prison), Rwanda
Labeled as the most crowded prison in the world, Gitarama holds more than 7,000 prisoners in a facility originally built to house 400 only.
Most inmates in this facility are suspects who participated in the 1994 Rwandan genocide.
Due to the prison's overcrowding, male and female inmates often stand barefoot on the ground for most of the day. This unsanitary situation caused the prisoners' feet to rot, and many eventually had to undergo amputations.
Unfortunately, the prison has only one full-time doctor, so most inmates do not get the necessary treatment they need. This problem has also resulted in an average of half a dozen deaths daily.
Muhanga Prison's adverse living conditions and overcrowding have reportedly driven inmates to become hungry for each other's flesh, making this prison one of the few facilities with reported cases of cannibalism.
The Worst Prison in Asia: Camp 22, North Korea
Many Asian prisons have dire conditions, but among the worst is North Korea's Camp 22. This penitentiary is unusual because most of its 50,000 prisoners are serving life sentences due to criticizing the government.
This prison is a vast complex spanning 87 square miles (225 square kilometers), with armed guards and electric fences surrounding the perimeter.
Inmates are usually subjected to hard labor, frequent brutality, and minimal food. A person who ends up in this prison is unlikely to experience freedom again.
What Are the Worst Prisons in the World?
Numerous prisons exist worldwide. But some correctional facilities have worse conditions than others. Here are some of the world's worst prisons:
Black Dolphin Prison, Russia
Near Russia's border with Kazakhstan is Black Dolphin Prison. This facility is reserved for the country's violent and most dangerous convicted criminals, including serial killers, pedophiles, Chechen terrorists, and cannibals.
The prison's name comes from the dolphin sculpture the inmates created in front of the jail's reception. Guards make rounds every 15 minutes, and video surveillance observes the prisoners 24 hours daily.
Inmates can leave their cells and stay in a concrete exercise yard for only 90 minutes a day.
If they want to move anywhere inside the facility, they are blindfolded, cuffed, and forced to bend over while walking so they can't interact with other prisoners, figure out the prison's layout, or overpower the guards.
Kamiti Maximum Security Prison, Kenya
Kenya's prisons are notorious for their harsh conditions, and Kamiti Maximum Security Prison in Roysambu Constituency is among the worst.
Built by the British in 1954 following an old-style colonial system to detain offenders, Kamiti prison still has its original gallows (an elevated beam for hanging criminals), although the last execution occurred in 1987.
Kamiti prison's official capacity is 1,200, but reports mentioned that there are about 1,800 to 2,500 inmates crammed inside, making the place extremely overcrowded and unsanitary.
The prison is well-known for detaining political prisoners and executing criminals by hanging. In 2008, a contraband search sparked a riot, which was captured on a cellphone and shown on television.
In 2021, the prison made headlines again when three convicted terrorists escaped. Authorities arrested seven wardens who helped aid in the prisoners' escape.
Terre Haute, USA
Terre Haute is a prison complex in Indiana that consists of maximum, medium, and low-security units. Also called Guantanamo North, Terre Haute houses the U.S. government's execution chamber.
Among the prison's death row inmates is Dzhokhar Tsarnaev, who is responsible for the 2013 Boston Marathon bombing.
In 2008, the American Civil Liberties Union (ACLU) accused Terre Haute of having inadequate conditions at its special confinement unit (SCU) that houses federal death row inmates.
The organization also stated that the prison denied prisoners' rights to essential mental health and medical care services. The inmates were also reportedly subjected to incessant noises that caused sleep deprivation and stress.
In January 2021, this prison had the most number of COVID-19 cases in the U.S. federal prison system.
In the same year, 46 inmates remained on death row at Terre Haute. One of them is Dylann Roof, who was sentenced to death for hate crimes that involved killing nine churchgoers in Charleston, South Carolina, in 2015.
San Quentin State Prison, USA
San Quentin State Prison in Marin County is California's oldest prison.
This correctional facility is well-known for being the home to many infamous criminals, like Charles Manson and Sirhan Sirhan.
Manson was a cult leader whose followers committed several murders in the 1960s. One of their victims is Sharon Tate, actress and wife of film director Roman Polanski.
Meanwhile, Sirhan was a Palestinian-born Jordanian citizen convicted in 1969 of killing Senator Robert Kennedy on June 5, 1968.
Over the years, especially during the 1960s and 1970s, San Quentin had a reputation for corruption and for encouraging interracial riots.
San Quentin also houses the only gas chamber in California. The prison is the state's only facility that houses more than 700 death row inmates.
However, in early 2022, the state started processing the closing of the prison's death row sentence and relocating the inmates.
Diyarbakir Prison, Turkey
In 1980, Turkey's Ministry of Justice constructed Diyarbakir Prison. However, the government converted the facility to a martial law military prison after the Turkish coup d'état on September 12, 1980.
After the coup, the government detained around 650,000 people, many of whom were beaten or tortured. Most of the prisoners who died came from Diyarbakir.
During the early and mid-1980s, often called the period of barbarity, authorities often subjected prisoners to systematic torture.
Testimonies from former inmates talked of physical and mental abuse, including:
Sleep, sensory, food, and deprivation
Mock executions
Nail and teeth extraction
Palestinian hangings (hanging by the arms)
Electric shocks to genitals
Rape or threat of rape
These maltreatments are among the factors that gave rise to the Kurdistan Workers' party, or PKK, which continues to fight against the Turkish state.
Today, Diyarbakir is still an operational prison known for numerous human rights violations.
Mendoza Prison, Argentina
Mendoza Prison in Argentina is a severely overcrowded facility with a population thrice its original capacity.
Amnesty International, a human rights organization, reported that Mendoza Prison held more than 1,600 inmates when it was built to house only 600.
As many as five prisoners are crowded inside cells measuring only 43 square feet (four square meters) and often have no choice but to sleep on the floor.
In 2005, the organization warned that prisoners in Mendoza were living in such desperate conditions that they have gone as far as to sew their mouths in demand of better living conditions.
The report further mentioned that conditions in Mendoza Prison back then caused inmates to suffer torture, ill-treatment, and in some cases, death.
Amnesty International suggested various prison policy plans to improve Mendoza Prison's conditions, including the following:
Improving prison conditions, including improvements to sanitation and medical care
Establishing an updated inmate register
Implementing measures to eliminate degrading, inhuman, and cruel treatment
Administrative Maximum Facility (ADX), United States Penitentiary, USA
Also called Supermax, ADX Florence, or the Alcatraz of the Rockies, the United States penitentiary near Florence, Colorado, is one of the country's maximum security prisons.
Constructed in 1994, ADX houses some of the world's most dangerous individuals, including Ramzi Yousef, Ted Kaczynski, and Zacarias Moussaoui (involved in the 9/11 attacks).
Yousef was a Kuwaiti-born extremist responsible for the 1993 World Trade Center bombing. He took part in several terrorist conspiracies, including an unsuccessful plot to blow up several airliners over the Pacific Ocean.
Kaczynski, also known as the Unabomber, was an American criminal who carried out a 17-year bombing spree that claimed the lives of three people and wounded 23.
Moussaoui, a French citizen of Moroccan descent, was arrested by the FBI (Federal Bureau of Investigation) because of his connections with the U.S. terrorist attacks on September 11, 2001.
ADX inmates spend 23 hours a day in solitary confinement inside concrete cells that measure 7-by-12 feet (2-by-3.6 meters).
The facility's windows are small, and prisoners can only get their meals through tiny slots in the cell's metal doors.
The prison allows prisoners to go out of their cells for one hour for recreation. However, they must wear restraints and have several guards escort them to a small outdoor cage.
Camp 14, Kaechon, North Korea
Camp 14 is an internment camp in Kaechon, North Korea, about 12 miles (20 kilometers) from Kaechon concentration camp.
Together, these camps form a 60-square-mile (155-square-kilometer) prison facility near the middle of the country.
Reports from the U.S. Department of State mentioned that Camp 14, built in 1959, was about 40 miles (64 kilometers) north of the capital, Pyongyang.
This correctional facility serves as a political prisoner camp that can hold 15,000 inmates. Considered enemies of the state, these detainees are serving life sentences.
Prison staff routinely starve the inmates and force them into slave labor in farming, mining, and textiles.
Camp 14 also employs a policy covering three generations of the prisoner's relatives. Many inmates are serving time there for merely being related to a criminal or being suspected of a crime.
This policy means there is a high likelihood of inmates getting tortured or dying without committing a crime except for being related to someone who has.
San Juan De Lurigancho, Venezuela
Inmates in San Juan De Lurigancho often spend their time cockfighting, doing drugs, or playing with the latest technology in the black market.
This facility is among South America's toughest prisons since there are hardly any guards patrolling the area to control the crowd of inmates.
While the prison's original capacity was up to 2,500 prisoners, a 2010 report mentioned that the place held around 11,500 inmates within its crumbling walls.
In that same year, Peru's national police suspended prison staff from the Lurigancho prison when a Dutch prisoner murdered a Peruvian citizen inside the facility.
The police report mentioned that the Dutch inmate, who was serving a sentence for drug trafficking, had an argument with his Peruvian girlfriend visiting at that time.
The fight resulted in the prisoner killing his girlfriend and burying her body inside his cell wall.
Police discovered the crime when they detected a foul odor from the prisoner's cell in a routine inspection. The smell was so strong that the inmate was forced to confess to the crime.
Black Beach Prison, Malabo, Equatorial Guinea
The Black Beach prison in Equatorial Guinea's capital, Malabo, is a facility where hundreds of prisoners get locked away for many years, often without a way to receive visits from their families or lawyers.
Some prisoners describe Black Beach as a hole wherein the humidity caused by the prison's proximity to the sea made inmates live in inhumane conditions.
Prisoners often experience overcrowding, guard brutality, torture, malnutrition, and chronic disease. They also report rampant cases of rat infestation.
There are also documented cases of missing prisoners, including Francisco Micha, a 68-year-old Equatorial Guinean national living in Spain, and Fulgencio Obiang Esono, an engineer and Italian citizen of Equatorial Guinean descent.
Amnesty International mentioned that many prisoners in Equatorial Guinea continue going missing or living in a lonely, abandoned places without their relatives finding out what happened to them.
Despite this situation, the prisoners' families continue to have faith and believe that their loved ones will be released and returned to them one day.
National and international human rights law requires anyone accused of a crime to have the fundamental right to a fair trial.
However, in Equatorial Guinea and many countries worldwide, due process and basic defense rights are often not respected.
Amnesty International lists these rights as follows:
Having lawyers present during interrogations
Ensuring independent doctors are on-hand to examine detainees
Allowing inmates to maintain contact with their families
Ensuring that confessions obtained through torture are never used as evidence
The organization urged Equatorial Guinea's president, Teodoro Obiang, to immediately comply with these international human rights laws.
These legislations help protect all detainees against ill-treatment and torture, provide facilities with humane conditions, and allow prisoners to connect to their families and lawyers.
Nairobi Prison, Kenya
Established in 1911, Nairobi Prison had an original capacity of 800 prisoners.
However, the facility eventually housed more than 4,000 inmates even without any expansion. One report mentioned that inmates had to share a cramped prison cage intended for only three people.
David Mwania, the facility's governor, mentioned that Nairobi Prison is one of the most congested prisons in Kenya. Other common problems in the facility include violence, disease, and systemic abuse.
Butyrka Prison, Russia
Butyrka Prison is a correctional facility in Central Moscow's Tverskoy District.
This penitentiary housed many political prisoners, especially during the Soviet period in Russia, a country known for not having sympathy toward criminals.
Overcrowding is rampant within the facility, with prison cells meant to fit only 10 people housing up to 100 prisoners.
As a result, various diseases like tuberculosis and AIDS (acquired immunodeficiency syndrome) are particular issues in prison.
Tuberculosis is a potentially fatal disease spread by germs from one person to another and affects the lungs, brain, kidneys, or spine.
Meanwhile, AIDS is a life-threatening condition caused by HIV (human immunodeficiency virus) that damages the immune system.
The government constructed the current facility in 1879 near the Butyrsk gate (Butyrskaya zastava) on the site of a prison fortress built during the reign of Catherine the Great.
Since then, Butyrka Prison has become known for its long history of human rights violations, harsh living conditions, and daring escape attempts.
In 2009, the death of Sergei Magnitsky inside Butyrka Prison brought global attention to the prison and became a central point in the rising tensions between Russia and the West.
El Rodeo Prison, Venezuela
El Rodeo is a facility that houses at least 50,000 of the most violent criminals in Venezuela. Gang wars are common, and prison guards cannot contain the inmates' horrible conditions.
Brutality, rape, and murder occur within the prison's walls, but there is little that the facility's administration can do.
There was also an instance when gang wars worsened that the country's armed forces had to step in and help.
Penal De Ciudad Barrios, El Salvador
The Ciudad Barrios prison is located in El Salvador, a central American country with a reputation for having the world's highest murder rate.
The facility is one of the most violent prisons worldwide and exclusively houses the members of the MS-13 or Mara Salvatrucha gang.
Ciudad Barrios also has a high prison population with a 50 to 1 prisoner-to-guard ratio.
The inmates make up the governing body, and many of these prisoners run healthcare centers and bakeries.
However, despite this seemingly self-governing environment, the inmates are also cold-blooded individuals whom even the prison staff do not want to bother.
The convicts are heavily tattooed, mostly indicating what gang they belong to, and they are constantly involved in fights that usually result in many less-fortunate prisoners getting beaten to death.
Tadmor Military Prison, Syria
About 200 kilometers (124 miles) northeast of Damascus in Syria is Tadmor prison. The facility is infamous for its harsh conditions, torture, and summary executions.
Prisoners report that prison guards often use brutal methods to torture inmates and make them suffer.
In the 1980s, Tadmor housed thousands of criminal and political Syrian prisoners. The facility was also the scene of a massacre led by Rifaat al-Assad on June 27, 1980.
The day before the massacre, the Islamist Muslim Brotherhood's Syrian branch narrowly failed to assassinate al-Assad's brother, Syrian President Hafez al-Assad.
In response to the assassination attempt, members of the Defence Companies under Rifaat al-Assad's command entered Tadmor Prison at dawn. They proceeded to murder about a thousand prisoners in the cells and the dormitories.
The massacre was a well-known event throughout Syria. The exact number of individuals who died or were hanged that day remains unknown.
The government closed Tadmor prison in 2001 and transferred the remaining inmates to other jails in Syria. On June 15, 2011, the government reopened the facility.
However, in May 2015, the Islamic State of Iraq and the Levant (ISIL) captured and took over Tadmor prison. Finally, on May 30 of that same year, the ISIL militants destroyed the prison complex by blowing it up with explosives.
La Santé Prison, Paris, France
La Santé is one of France's most infamous prisons known for numerous executions, riots, and escapes.
One prison physician wrote a book about the facility's challenging conditions and stated that depression and suicide are common in La Santé.
The penitentiary's cells do not have adequate ventilation, and inmates get to shower twice a week only. Therefore, inmates often develop health issues due to these unsanitary living conditions.
The prison system has developed an internal class system that makes living conditions worse for lower-class inmates.
Such conditions may have contributed to 124 inmates taking their own lives in La Santé in 1999 alone.
Carandiru Penitentiary, São Paulo, Brazil
In 2002, a massacre occurred in Carandiru Penitentiary, officially named São Paulo House of Detention, where 111 prisoners died.
The facility shut down afterward and has become the subject of many studies and movies.
Before the massacre, chaos and murder were already occurring inside the facility.
When the military police finally stormed the penitentiary and caused the deaths of several prisoners, the event showed the international community the cruel conditions inside the prison.
When Carandiru Penitentiary was still open, it was a place where prisoners suffered rampant torture.
Furthermore, about one in every five inmates has HIV, and reports say prisoners often undergo surgery without anesthesia.
Petak Island Prison (Pyatak Prison), Vologda, Russia
Pyatak (Petak) Prison, also called Russia's Alcatraz, is a facility in the Vologda region where the country's most dangerous criminals are detained.
One prison psychologist mentioned that Pyatak could psychologically break a person. Within the first nine months of imprisonment, the inmates may adapt to the psychological torture and solitary environment.
However, after four to five years, the prisoner's personality can start deteriorating.
The psychologist also said that no person could survive in that prison for 25 years and come out without becoming mentally broken.
In other words, the facility in Pyatak is so undesirable that prisoners, if they ever come out, can be in a worse condition than how they came in.
Attica Correctional Facility, New York
This maximum security prison has detained some of America's worst criminals in history and is a site of prison violence. Constructed in 1931, Attica was the most expensive prison of its day.
New York officials built the prison to be a modern secure facility to address the issues with inmates during the riots at state prisons in 1929.
Despite this goal, Attica saw one of the worst riots in 1971, when the prisoners took over and held 42 staff members hostage. The riot ended four days later, with 43 lives lost.
Among this number, 33 were inmates, and the remaining were prison staff. This incident made Attica one of the most dangerous prisons worldwide.
Pelican Bay State Prison, California
Pelican Bay State Prison, or PBSP, sits on a 275-acre (1.11-square kilometer) area on California's North Coast and about 13 miles (21 kilometers) from the California-Oregon border.
Constructed in 1989, PBSP houses California's most serious criminals in a safe, secure, and disciplined institutional environment.
Half of the facility holds maximum security prisoners in a general population setting. Meanwhile, a quarter is a security housing unit (SHU) or solitary confinement.
PBSP also houses level 2 (minimum-security) inmates in a dorm-style, 500-bed, open cell environment.
The facility also features an expansive exercise yard, murals, and various rehabilitative programs and learning opportunities like college education, music bands, and Prison Paws (a dog training program).
However, the prison's solitary confinement area has no windows, and prisoners often spend extended periods with only the fluorescent lights for company. Such an environment can likely break an inmate's spirit and mental condition.
Bang Kwang Prison, Thailand
About 11 kilometers (6.8 miles) north of Bangkok, Thailand, is Bang Kwang Central Prison, a maximum security correctional facility.
Despite being called the Bangkok Hilton, this prison packs inmates into small cells.
Prisoners get tortured routinely, and prison staff often give death row inmates a notice of two hours or less before sending them to be executed.
During the first three months of their sentence, new inmates are made to wear leg irons (a type of cuffs or shackles for the feet). Meanwhile, death row inmates wear permanently welded leg irons.
Additionally, the prison has an internal class system in which the poorest inmates perform chores for the wealthy prisoners in exchange for food.
Drapchi Prison, Tibet
Drapchi Prison is one of only two provincial prisons in Tibet, China. Located about one mile (1.6 kilometers) from the center of Lhasa, Tibet's capital, Drapchi is the largest prison in this autonomous region.
The facility is known for brutality reports and strict prison management. Prisoners are forbidden to look at guards the wrong way or risk getting shot or beaten.
Drapchi was originally a military garrison. However, it was later repurposed as a prison after the Tibetan uprising in 1959. Inmates who participate in any protest get beaten to death, making Drapchi one of Tibet's most feared prisons.
Guantanamo Bay Prison, Cuba
The detention camp at Guantanamo Bay in Cuba is a U.S. military prison that is part of the Guantanamo Bay Naval Base.
Constructed in 2002, the Guantanamo Bay detention camp, also called Gitmo, housed suspected terrorists and Muslim militants captured by United States forces in Afghanistan, Iraq, and other places.
This facility has been the subject of many criticisms, especially about detaining people without trial and the frequent inmate torture that usually includes waterboarding and sexual abuse.
Gitmo is also the site of numerous reports of suicides and suicide attempts.
For inmates who protested against indefinite detention and staged hunger strikes prison staff often force-fed them by nasal and rectal feeding, which is another human rights violation.
Alcatraz Federal Penitentiary, California
Alcatraz was a former maximum security facility on Alcatraz Island on California's San Francisco Bay.
This prison was originally designed as a naval defense fortification. However, it became a residence for military offenders in 1861 and housed prisoners from diverse backgrounds through its early years.
Although the prison has been closed since March 21, 1963, it held some of history's most dangerous criminals, including Al Capone and George Kelly.
Capone was a famous American gangster who also went by the name of Scarface and dominated organized crime in Chicago between 1925 and 1931.
Kelly, also called Machine Gun Kelly, was a bank robber and kidnapper who committed crimes in Texas, Tennessee, Oklahoma, New Mexico, and Mississippi in the 1920s and 1930s.
Despite its location on an island, Alcatraz was the site of numerous escape attempts, including the Battle of Alcatraz in May 1946.
During this event, half a dozen inmates attempted to escape by overpowering the guards and seizing their weapons. Afterward, U.S. Marines stormed the area and restored order.
Parchman Farm State Penitentiary, Mississippi
The Mississippi State Penitentiary, also called Parchman Farm, is Mississippi's primary hub for the state's penal system.
This facility is the state's oldest and the only maximum security prison for men. The penitentiary occupies at least 18,000 acres (72.8 square kilometers) and has several buildings capable of holding 5,000 inmates.
The correctional facility also has several camps all over the area, wherein each unit has a particular purpose.
Parchman is a facility that operated under laws that allowed the state to use convicts for cheap labor.
One report mentioned that the system caused many prisoners to work to death, and no leased convict serving 10 or more years lived through their sentence.
Over the years, Parchman State Penitentiary has received public attention due to its appearance in several movies and television shows.
Tent City or Maricopa County Prison, Arizona
Tent City Jail in Maricopa County, Arizona, opened in 1993 to help handle the increasing prison population.
However, since inmates lived in tents under the sun's sweltering heat, many concerned human rights groups criticized the place as inhumane and humiliating.
Aside from having the inmates live in tents, this outdoor concentration camp has perimeter stun fences and K-9 units.
Despite the original purpose for setting up this facility, Maricopa County Sheriff Paul Penzone said in 2017 that the facility is not cost-efficient and does not deter crime.
In October of that year, Tent City Jail closed down.
Stanley Prison, Hong Kong
Stanley Prison, formerly named Hong Kong Prison, is one of six maximum security facilities in Hong Kong. The penitentiary was constructed in 1937 and is the oldest institution that is still in operation.
The facility can hold 1,500 inmates and houses convicted and remanded (on bail) male prisoners. It was a modern structure built of stone, concrete, and steel and comprised six cell blocks within an 18-foot (5.5-meter) wall.
The prison was a place of execution from 1946 to 1966 until Hong Kong officially abolished the death sentence in 1993.
During the Japanese occupation, the inmate population grew to over 3,000, exceeding the prison's capacity.
Camp 1931, Israel
Camp 1931, also called Unit 1931, is a prison camp run by the Israel Defense Forces and houses high-risk prisoners. Most of its prisoners' names are classified.
This facility is in a Tegart fort (a militarized police fort) in northern Israel, less than an hour's drive from Tel Aviv.
However, the camp's existence was not publicly known until 2003.
An Israeli historian named Gad Kroizer discovered the camp's location by accident after finding a 70-year-old map while looking for old British police buildings.
Arthur Road Jail, India
Arthur Road Jail is the largest and oldest prison in Mumbai, India.
The facility is also called Mumbai Central Prison and is known for being highly overcrowded and severely understaffed.
Gang wars have been a common occurrence in Arthur Road Jail and have often led to the injury and deaths of inmates.
Arthur Road Jail has an original capacity of about 800 inmates. However, the prison houses over 2,000 inmates, meaning the prison exceeds its capacity and causes inmates to adopt violent measures.
HMP Belmarsh, U.K.
His Majesty's Prison (HMP) Belmarsh is one of England's three maximum security facilities.
This prison is in Thamesmead in southeast London and is classified as a category A (most secure) prison for men.
HMP Belmarsh has detained a diverse range of prisoners, but the most common inmates are those convicted of terrorism.
The prison provides education, workshops, and physical fitness to inmates. However, despite these programs, HMP Belmarsh is still rife with prison violence.
A 2018 inspection report suggested that violent incidents in the prison have increased since the chief inspector of prisons' last investigation.
There were 49 assaults carried out on prison staff and 58 on inmates, making HMP Belmarsh unsafe.
La Modelo, Colombia
La Modelo is a prison in Bogotá, Colombia, that consists of two wings. The north wing holds left-wing rebels, while the south wing detains right-wing government supporters.
Violence in the form of killings often occurs in the space between the wings.
Although prison staff members carry no weapons inside the facility, the inmates ironically have access to explosives and firearms.
In March 2020, the COVID-19 pandemic spread fear among inmates and caused a riot within the facility. The riot resulted in 23 deaths and 83 injuries.
The Penitentiary of New Mexico (PNM), USA
PNM is a men's maximum security facility about 15 miles (24 kilometers) south of central Santa Fe in New Mexico.
The prison has three facilities known as level II (minimum security), level V (high-security), and level VI (supermax or maximum security).
The level VI facility houses death row inmates and criminals who pose a high risk to other prisoners, prison staff, and national security.
PNM has been the site of the 1980 New Mexico State Penitentiary riot, the most violent prison riot in U.S. history.
During the riot, the inmates took over the facility and held 12 officers hostage. After the riot, 33 prisoners lost their lives.
Anísio Jobim (COMPAJ) Penitentiary, Brazil
Complex Penitentiary Anísio Jobim (COMPAJ) is a prison in Brazil where one of the most brutal prison riots occurred.
The riot, which happened on January 1, 2017, occurred not because of poor living conditions but because of a fight between rival gangs: the Family of the North and the First Command of the Capital.
The riot ended after 17 hours, with the inmates surrendering their weapons and freeing the guards who were taken hostage.
The incident resulted in 56 inmates losing their lives, many due to decapitation.
Which Country Has the Harshest Prisons?
Based on the locations of prisons listed in this article, some of the countries with the harshest prisons are:
China: Stanley Prison (Hong Kong) and Drapchi Prison (Tibet)
Russia: Black Dolphin Prison, Petak Island Prison, Butyrka Prison
Thailand: Bang Kwang Prison
Venezuela: La Sabaneta Prison, El Rodeo Prison
Which Is the World's Toughest Jail?
While there are no definite factors that determine which jail is the toughest in the world, the following prisons can qualify based on their descriptions in this article:
Tadmor Prison (Syria)
La Sabaneta Prison (Venezuela)
Petak Island Prison (Russia)
Guantanamo Bay (Cuba)
Brief History of Prisons
The earliest recorded prisons existed during the first millennia B.C. in ancient Egypt, Mesopotamia, and Rome. These jails took the form of underground cells that were often too small for humans.
Prisons in those times were almost always underground dungeons, except in ancient Greece, where the convicts had shackles around their feet and were detained in worn-out buildings where their family and friends could visit them.
Slavery and death were the most common punishment for prisoners. In ancient Rome, special slaves called gladiators trained to fight and kill for their masters.
The prison system, as known today, became popular during World War II, wherein nations detained people in hundreds of facilities and later killed them without trial.
Visit lookupinmate.org and check out the blogs to learn more about the U.S. prison system and other related topics. Search inmate records quickly and conveniently by state, jail type, or jail name.
References
1. Global Prison Trends 2021
https://cdn.penalreform.org/wp-content/uploads/2021/05/Global-prison-trends-2021.pdf
2. Letter To Bureau Of Prisons Director Demands Substantial Improvements
https://www.aclu.org/press-releases/aclu-investigation-reveals-grossly-inadequate-conditions-federal-death-row
3. Charles Manson
https://www.britannica.com/biography/Charles-Manson
4. Sirhan Sirhan
https://www.britannica.com/biography/Sirhan-Bishara-Sirhan
5. Argentina: Unacceptable ill-treatment in Mendoza prisons: Memorandum on the prison situation in Mendoza Province
https://www.amnesty.org/es/wp-content/uploads/2021/08/amr130092005en.pdf
6. Ramzi Ahmed Yousef
https://www.britannica.com/biography/Ramzi-Ahmed-Yousef
7. Ted Kaczynski
https://www.britannica.com/biography/Ted-Kaczynski
8. The September 11 commission and its findings
https://www.britannica.com/event/September-11-attacks/The-September-11-commission-and-its-findings
9. Prisons of North Korea
https://www.state.gov/wp-content/uploads/2019/03/Prisons-of-North-Korea-English.pdf
10. The living hell of Equatorial Guinea's missing prisoners and their families
https://www.amnesty.org/en/latest/campaigns/2021/06/the-living-hell-of-equatorial-guinea-missing-prisoners/
11. Tuberculosis: General Information
https://www.cdc.gov/tb/publications/factsheets/general/tb.htm
12. HIV/AIDS: Symptoms & Causes
https://www.mayoclinic.org/diseases-conditions/hiv-aids/symptoms-causes/syc-20373524
13. Russian Limbo – Butyrka Prison
https://cepa.org/article/russian-limbo-butyrka-prison/
14. Attica Correctional Facility
https://www.britannica.com/topic/Attica-Correctional-Facility
15. Pelican Bay State Prison (PBSP)
https://www.cdcr.ca.gov/facility-locator/pbsp/
16. Guantánamo Bay detention camp
https://www.britannica.com/topic/Guantanamo-Bay-detention-camp
17. Al Capone
https://www.britannica.com/biography/Al-Capone
18. Machine Gun Kelly
https://www.britannica.com/biography/Machine-Gun-Kelly-American-criminal
19. Alcatraz
https://www.britannica.com/topic/Alcatraz
20. The Lasting Legacy of Parchman Farm, the Prison Modeled After a Slave Plantation
https://innocenceproject.org/parchman-farm-prison-mississippi-history/
21. Report on an unannounced inspection of HMP Belmarsh by HM Chief Inspector of Prisons
https://www.justiceinspectorates.gov.uk/hmiprisons/wp-content/uploads/sites/4/2018/06/Belmarsh-Web-2018.pdf