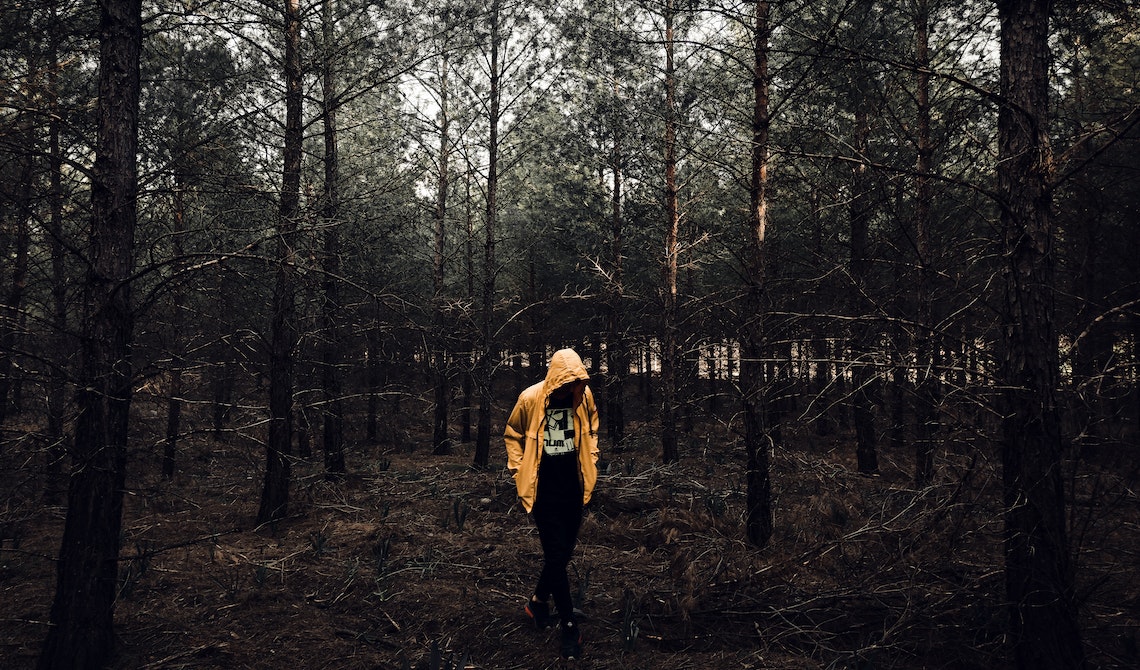 In 2019, approximately 2,231 inmates have broken out from state or federal prisons across the United States. 
This figure represents a decrease from the previous year when 2,351 prisoners escaped from different facilities across the country.
Furthermore, the Associated Press reported in June 2021 that 29 prisoners had escaped federal prisons in the past 18 months. From this number, nearly half have not been caught.
Contrary to how other individuals perceive prison breaks, these events are not always associated with violent events.
Prison escapes are often related to increasing justice involvement, like an inmate getting charged for a new offense, receiving a parole denial, or getting transferred to a facility with higher security.
Who are the prisoners who escaped prison and have not been caught? Was there an inmate who escaped twice? Who escaped by hiding inside a box? What about the prisoner who escaped the longest?
This article lists notable inmates who escaped prison and the situations that led to their escape. This article also discusses the longest escaped prisoner and whether there are facilities from which inmates were not able to escape.
lookupinmate.org is a nationwide online inmate search tool of choice for families who want to search for their incarcerated loved ones conveniently and quickly. With access to more than 7,000 U.S. correctional facilities, this tool can help find an inmate in almost any prison in the country.
How Many Escaped Prisoners Have Never Been Caught?
Escaping prison is one of the scenes you often see in movies. Prison breaks do happen in real life, and some inmates who underwent an escape attempt managed to avoid getting captured for a long time.
The following are notable criminals who escaped prison and how they did it:
The Inmate Who Fled on a Tractor
Curtis Ray Watson, a West Tennessee State Penitentiary inmate, evaded being recaptured for a short time after being a suspect in the death of Debra Johnson, a longtime prison official.
On the morning of August 7, 2019, witnesses spotted Watson on work detail outside Johnson's residence. Three hours later, authorities found Johnson strangled and Watson nowhere to be found.
Watson, serving a 15-year sentence for aggravated kidnapping, escaped the prison facility in Henning, Tennessee, on a tractor. His disappearance led police on a four-day manhunt.
Law enforcement released the images of his tattoos to the public, in case Watson changed his appearance,
A sharp-eyed local saw the escapee in a home surveillance video, and, within hours, police found and arrested Watson.
Three Escapees From Alcatraz
On June 11, 1962, inmates Frank Morris and brothers John and Clarence Anglin escaped from the federal maximum security prison on Alcatraz Island in San Francisco Bay. This act is one of the most notable prison escapes in American history.
The escapees used crude handcrafted tools to widen the air vents in their cells. These vents led to an unguarded corridor where they set up a workshop. For months, the inmates made paddles, life vests made of old raincoats, and a raft. 
Morris and the Anglin brothers also built dummy heads made of plaster and real hair. These fake heads fooled the prison guards, allowing the three inmates to escape Alcatraz or "the Rock" and sail off into the night.
Eventually, the prisoners' raft and paddles washed up ashore. However, the escapees were not found. Many believe the three drowned in the Bay's icy waters.
However, according to the U.S. Marshals Service, a raft and paddle were recovered on Angel Island, not too far from Alcatraz, with footsteps leading away from the boat. In Marin County, reports mentioned three men stole a car that night.
The Anglin family insisted Clarence and John Anglin survived, presenting evidence that proves the brothers were alive. However, the Federal Bureau of Investigation (FBI) could not officially confirm this.
The Only New York State Prison Escapee Never Found
Victor Figueroa, a convict in the Moriah Shock Incarceration Correctional Facility, escaped the minimum security prison in Mineville, New York, on February 6, 1997.
Figueroa was serving one to four years in prison for drug possession. He was on his way to the mess hall when he wandered off from the facility.
As soon as authorities noticed his absence, they immediately scoured the area. However, his trail went cold, and officers believed Figueroa died during the escape. Some of them suspected that he fell through a mine shaft near the facility.
Figueroa was never heard from or seen again. He was the only New York state prison inmate to escape and never be recaptured.
The Convict Boxed Up Inside a Crate
Glen Stark Chambers was initially a death row inmate convicted of murder. The court later changed his sentence to life, and he escaped prison by hiding inside a crate loaded onto a truck.
On February 21, 1990, Chambers was making office furniture at Polk Correctional Facility in Florida. At that time, he convinced his fellow inmates to load him inside a crate and place it onto a truck.
Eventually, the authorities found his clothes in the truck, but they did not find the person.
People said Chambers had a family in Minnesota. Others also reported seeing him in Alabama and Florida. However, authorities have not caught him.
Wanted in the United States and Mexico
Glen Stewart Godwin, a convict serving a long sentence for murder, escaped from Folsom State Prison in California in 1987. The FBI placed him on its most-wanted list.
Later that year, he got arrested in Mexico for drug trafficking. He got sent to a Mexican prison, where he allegedly murdered a fellow inmate in 1991 and made a prison break out again.
Godwin went by numerous aliases, including Nigel Lopez, Michael Carrera, and Dennis Harold McWilliams. Authorities believe he is still alive somewhere in Central or South America.
Escaped After Being Granted Furlough
Leonard Rayne Moses escaped prison on June 1, 1971, after the court granted him a furlough to attend his grandmother's funeral in Pittsburgh, Pennsylvania.
A furlough is when a prisoner is allowed to leave prison and return.
At that time, Moses served a life sentence for murder associated with the 1968 Pittsburgh Riots following Dr. Martin Luther King, Jr.'s assassination.
Moses remains at large and is considered armed and dangerous. The FBI offered a $10,000 reward for information that could lead directly to Moses's arrest.
William Maxwell: Why He Owed His Wife His Life, Literally
The Tower of London is a historical castle in England known for being difficult to escape from, making it comparable to Alcatraz prison. 
In 1715, a prisoner, William Maxwell, the Fifth Earl of Nithsdale, escaped the Tower with the help of his intelligent and allegedly sneaky wife.
When a rebellion in England tried to overthrow King George I, Maxwell picked the wrong side and got arrested and convicted of treason. This crime meant he would be beheaded. 
Maxwell's wife, Winifred, went to the king and appealed to spare her husband's life. However, she was not successful. On the day before Maxwell's execution, he even wrote a speech to give before the executioner took his life.
Winifred often visited Maxwell while bringing two maids. On her last visit, one of the maids exchanged clothes with Maxwell. He then walked out of his cell, dressed in maid clothing, with his wife.
He held a handkerchief to his face and pretended to cry to cover his beard to prevent the guards from discovering him. Later, Winifred returned to get the maid left behind.
Afterward, the earl and his wife fled to Rome. They lived there until his death 33 years later.
Frederick Mors: The Smart Kind of Crazy
Fredrick Mors, an Austrian immigrant, admitted to killing eight people at the German Odd Fellow's Home in New York in 1914 and 1915.
Before his admission, authorities could not do anything about the deaths until Mors appeared in the criminal courts building. 
He wore lederhosen (leather shorts with suspenders) and a feathered jaunty hat and asked to speak with a lawyer.
Mors said he worked as a nursing assistant and claimed to have perfected a method to end an individual's life using chloroform. 
He said he did the crime to end his patient's suffering. However, there is evidence that someone told him to get rid of certain individuals.
The court found him mentally unstable and sentenced him to prison for the criminally insane. However, by the 1920s, he had found a way to escape.
There were no historical records explaining what exactly he did to escape. Regardless, he successfully got out, went on the run, and avoided recapture.
​John Patrick Hannan: The World's Best at Not Getting Caught
In 1955, the court sentenced John Patrick Hannan to 21 months in prison after he stole a car and attacked two police officers. 
However, he and Gwynant Thomas, another inmate, escaped the facility before the year ended.
The two escapees climbed over the prison walls using knotted sheets. Despite the seemingly cliched escape style, it was successful. 
The fugitives then broke into a gas station to steal some beer, cigarettes, and overcoats, likely to hide their prison uniforms.
Authorities rearrested Thomas within 16 hours. However, Hannan evaded recapture for a long time. Even with the police's efforts, including setting up roadblocks and using tracker dogs, they still could not find and capture Hannan.
Perhaps because of the length of time spent searching for Hannan and the futile efforts to capture him, authorities winded down their search. 
They instead put messages in the police newspaper, requesting the escapee to write back to the police.
The Escapee Who Sought Asylum in Cuba: Assata Shakur Is Enjoying the Caribbean Life
Joanne Deborah Chesimard, who also goes by Assata Shakur, joined the Black Panther Party (BPP) and Black Liberation Army (BLA) in the 1970s. These affiliations placed her on the authorities' watchlist.
The BPP was an African American revolutionary group calling for the arming of all African Americans.
Meanwhile, the BLA is a guerrilla group aiming for the physical liquidation of the armed forces and police and the appropriation of resources belonging to the government and elite classes.
In 1973, two state troopers pulled Shakur and a friend over, apparently due to a broken taillight.
What exactly transpired during that stop was unclear. However, Shakur's friend and one of the cops were shot dead within minutes, while Shakur and the surviving cop were wounded. 
After four years, the court sentenced Shakur to life in prison for murder.
In 1979, BLA members entered the Clinton Correctional Facility for Women in New Jersey, where Shakur stayed.
According to one of the accomplices, the BLA captured two prison guards upon entering the prison, then put Shakur into the van and drove off.
The BLA switched cars and placed Shakur in safe houses until they decided she should leave the country. She fled to Cuba, where she lived for decades.
Due to Cuba having no extradition treaty with the U.S., there is little chance of her return.
Forty years after her initial arrest, Shakur was added to the FBI's Most Wanted Terrorist list. She is the first woman ever to make it to the list.
Lester Eubanks: Still at Large
On May 25, 1966, the court sentenced the death penalty to Lester Eubanks for the rape and murder of 14-year-old Mary Ellen Deener. 
In his first seven years in prison, Eubanks became a model citizen, and the court granted him a holiday season furlough.
The temporary release gave Eubanks time to shop at the Great Southern Shopping Center in Ohio on December 7, 1973. Afterward, he disappeared into the night.
The Ohio Department of Corrections listed Eubanks as a fugitive. However, federal authorities only started looking for Eubanks in the 1990s.
The search gained traction in 2016 when the U.S. Marshals Service picked up the case and suspected Eubanks to be living under the alias of Victor Young, who seemed to have resided and worked numerous jobs in Los Angeles from 1975 to 1996. 
Several promising leads about Eubanks' whereabouts appeared through the years. Still, authorities never caught Eubanks.
The Prisoner Who Authorities Called Off the Search for and Given Up
In 1969, Jerry Bergevin escaped from a Michigan prison camp where he was serving a 15-year sentence.
The court convicted Bergevin of breaking into a drug store in 1962. He then appealed to be transferred to Camp Waterloo, a lower-security facility in Jackson, Michigan, in 1969.
The Associated Press reported that Bergevin appealed because he claimed he wanted to attend a training program in that facility. He disappeared right after he was moved.
Today, authorities believe he may have scaled the facility's barbed wire fence. However, the escape happened long ago, and Michigan's Department of Corrections is no longer sure how he got out.
Authorities never found Bergevin. In 2013, the Department of Corrections called off the search for him.
The Man Who Escaped Again Using a Helicopter
Vassilis Paleokostas, serving a 25-year sentence for robbery and kidnapping, escaped a high-security prison in Greece twice, in 2006 and 2009.
Between 1979 and 1986, Vassilis and his older brother, Nikos, allegedly committed 27 robberies. 
In June 1992, Paleokostas and his gang robbed a bank and escaped using a stolen vehicle. As the police chased them, Paleokostas threw handfuls of cash from the car's window.
Eventually, Paleokostas got caught and put in prison. 
On June 4, 2006, about 2,358 days after Paleokostas went to jail, his brother hijacked a helicopter and broke him out of prison, escaping via the aircraft.
In 2008, police captured Paleokostas again, and the court sentenced him in January 2009. By February 22 of that same year, he made his second escape attempt through another helicopter.
A woman allegedly hijacked the helicopter to help Paleokostas escape. He and his cellmate climbed a rope ladder from the aircraft flying over the prison yard.
Although the police eventually caught Paleokostas' cellmate, Paleokostas remains at large.
Tahvili: An International Man of Mystery
In 2007, Omid "Nino" Tahvili, the leader of a Persian organized crime group in Canada, walked out of prison in British Columbia while still in custody.
Tahvili, sometimes spelled as Tahvilli or Tavili, escaped a maximum security prison by wearing a janitor's uniform and bribing a guard to "look the other way."
The court prosecuted the guard, whom Tavili did not even pay, and Tahvili remains an international fugitive.
Aside from committing crimes in Canada, Tahvili also has connections with a fraudulent telemarketing business that targets the elderly in the United States.
There were rumors that Tahvili called the Royal Canadian Mounted Police (RCMP) in 2017 to negotiate his return to custody. In exchange, he asked Canadian authorities not to extradite him to the U.S.
However, authorities could not verify the call's authenticity and had doubts about whether the call was credible or not.
Caught After Hijacking a Plane and Released
On August 22, 1970, George Edward Wright broke out from a New Jersey prison for the first time.
To avoid getting captured and imprisoned, he devised a plan to hijack an airplane. On July 31, 1972, Wright and his accomplices hijacked a Delta Air Lines flight flying from Detroit, Michigan, to Miami, Florida.
After collecting ransom, Wright released the passengers in Miami. Afterward, he and his crew flew to Boston, Massachusetts, to refuel, then took the plane to Algiers, the capital of Algeria.
Authorities arrested Wright in Portugal on September 26, 2011, after he spent more than 40 years as a fugitive.
He was released from custody in October 2011 and remained in Portugal. Wright is the sole hijacker in his crew that remains at large.
Wright was initially convicted of robbery and murder in 1962 and sentenced to 15 to 30 years in prison. After his escape in 1970, a New Jersey court charged him with escape and issued an arrest warrant.
Who Is the Longest Escaped Convict?
Leonard T. Fristoe was an escaped convict who was eventually caught again. He was known for committing the longest known escape by a recaptured prisoner.
Fristoe escaped from the Nevada State Prison in Carson City, Nevada, on December 15, 1923, and enjoyed nearly 46 years of freedom as Claude R. Willis.
On November 15, 1969, Fristoe's son turned him in at Compton, California. Fristoe's crime involved the killing of two sheriff's deputies in 1920.
Meanwhile, John Patrick Hannan is the escaped convict holding the record for the longest escape from custody by a fugitive who is still at large.
In December 1955, Hannan and fellow inmate Gwynant Thomas escaped Verne Prison on the Isle of Portland. Although authorities recaptured Thomas, Hannan has been on the run for over sixty years.
In 2001, Hannan overtook Fristoe's record of 45 years and 11 months as a fugitive. In 2015, that record had passed 60 years.
Are There Any Prisons That No One Has Escaped From?
ADX Florence, or administrative maximum prison in Florence, Colorado, is the only federal supermax prison in the United States.
Supermax prisons are considered correctional facilities with the highest security level. These prisons can hold inmates that pose extreme security threats.  
ADX Florence is also known as the Alcatraz of the Rockies because it is located in the desert two hours south of Denver. This nickname was also partly because Alcatraz prison was an early example of what a supermax would be like.
No one has escaped the facility so far since its opening in 1994. 
Inmates in ADX Florence reside in soundproof, 7-by-12-foot cells. They are also on permanent lockdown for 23 hours daily and with no contact with other inmates. Even staff members have little direct contact with the prisoners.
Each cell contains a bunk bed, desk, stool, concrete shelf, and a steel sink and toilet. Most cells have televisions, although inmates can also view outside their cells through a single window that is three feet high and four inches wide.
Learn more about correctional facilities in the U.S. through lookupinmate.org. You can also search for inmates by jail name, jail type, or state to ensure you can search for incarcerated loved ones quickly and conveniently.
References