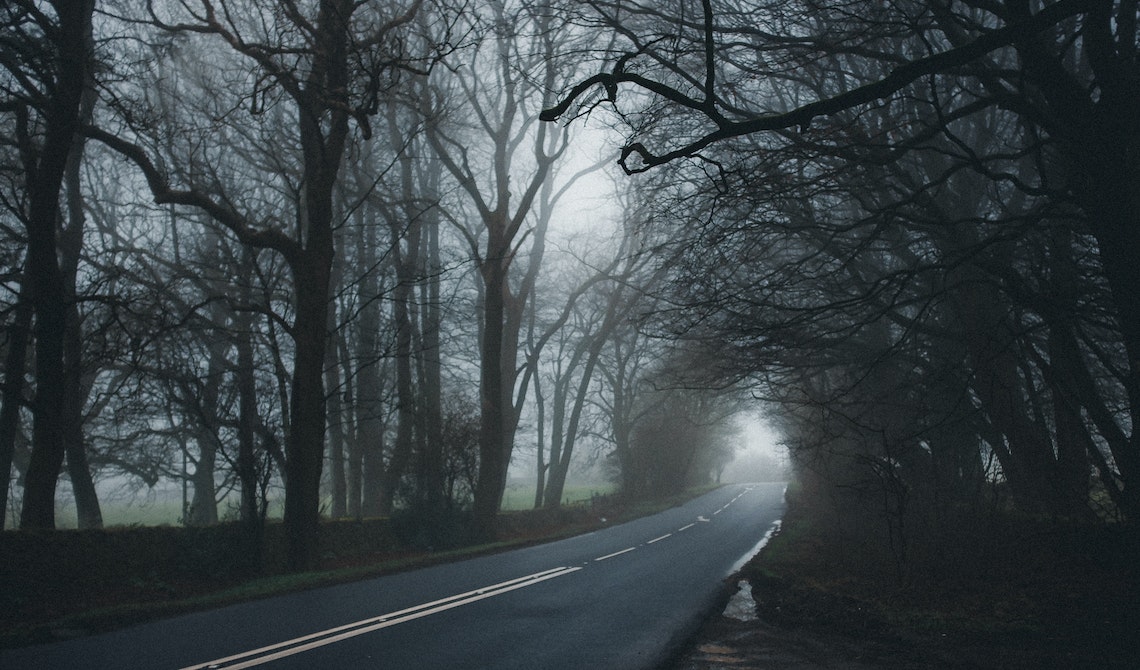 The number of U.S. inmates sentenced to death reached 2,469, based on the Department of Justice's (DOJ) 2020 Bureau of Justice Statistics (BJS) report. 
The year 2020 marks the 20th year of the death row inmates' decline, with figures dropping below 2,500 for the first time since 1991. This downward trend can come from state governments changing their terms for enforcing capital punishment. 
Only 31 states uphold the death penalty following moves by New Hampshire, Colorado, and Virginia to abolish capital punishment within the past three years. 
New Mexico, Illinois, Connecticut, and Maryland are the other U.S. states that have abolished the death penalty since the turn of the century.
But those inmates on death row seem to be staying there longer, prompting questions about the effectiveness of executions in various forms. 
This lookupinmate.org article provides a background on the lives of death row inmates, what prolongs the wait before executions, and the public's perspectives on the effectiveness of this form of punishment to ensure justice and public safety.
Read on if you want an overview of the U.S. criminal justice system, particularly the typical duration of death sentence processing and the reason behind delays. 
lookupinmate.org allows you to search through over 7,000 U.S. correctional facilities, including prisons holding death row inmates. You only need a person's full name, birthdate, and gender to begin your search. 
Time on Death Row: Why Does Death Row Take So Long?
The appeals process can stretch the time between a death row inmate's sentencing and their execution. 
An inmate can file an appeal to overturn or stop one's execution. The prisoners can present new evidence, including proof of any tampered testimony, to support their appeal. 
Appellants can ask their defense teams to request a reduction in the sentence or prepare a post-trial motion for acquittal, a mistrial, or a request for a new trial.
An acquittal is the court's decision to declare an offender not guilty of the charge. 
Meanwhile, the court can declare a mistrial due to juror misconduct, such as considering evidence not presented in the trial, conducting an independent investigation of the case, or other error. 
A mistrial can also result from the unavailability of a key person in the trial due to death, illness, or injury.
If none of these attempts cause the local court to overturn their death sentence, prisoners can also file a direct appeal. 
Depending on the state, direct appeals may go to the state court of appeals. Inmates can bring their case to the state's highest court when the appellate judge issues an unfavorable verdict.
When all remedies are exhausted at the state level, appellants may file a writ of habeas corpus before the federal district court. Then, if the inmates lose the case in the federal district court, they can approach the federal appellate court and petition for a writ of certiorari.
The writ of habeas corpus is a petition before the court to dispute the legal basis for one's imprisonment and ask for a judicial review of one's case. 
Meanwhile, a writ of certiorari is a formal legal document that requests the Supreme Court to review the lower court's decision. 
The petition includes the facts of the case, questions for review, and the defendant's arguments as to why the case should merit a review.
Inmates' cases can last for more than 17 years at the state level and run for another 10 years when it goes to the federal court. 
Finding a suitable lawyer can take up to five years, while familiarization with the case and filing the brief can take four years. 
As a last resort, prisoners can petition the U.S. Supreme Court, where one's defense team can bring up issues they did not present in the first trial.
These issues can include newly discovered evidence, Brady violations (when the state or prosecutors withheld evidence that could help the case), juror misconduct, and ineffective assistance of counsel.
When the case reaches the Supreme Court, the waiting time for a hearing can take another three years.
Average Time On Death Row Before Execution
What Is The Average Wait Time For Death Row?
The death row inmates executed in 2020 spent an average of 18.9 years in prison from the time they received their sentence until their execution date. 
But the DOJ report also shows that prisoners on death row generally spend an average of 19.4 years from their latest death sentence to the actual execution day. The report also noted that some individuals are sentenced to death more than once.
Shortest Time On Death Row Before Execution
The prisoner in jail for the shortest period before their execution was Joe Gonzales. His execution occurred 252 days after receiving his sentence.
He was responsible for shooting William Veader in 1992. Investigations revealed that Gonzales stole items from the victim's home in Texas and made it appear as if Veader took his own life. 
Longest Time On Death Row Before Execution
In 1974, Thomas Knight, who is listed among the Federal Bureau of Investigation's "10 Most Wanted Fugitives", was arrested and held in prison for 39 years before being executed in 2014. 
He was initially sentenced to death in 1975 for the murder of his employer Sydney Gans and his wife in 1974. Knight shot the couple with a rifle after telling them to withdraw $50,000 from their bank in Florida. 
In 1980, he stabbed corrections officer Richard Burke using a sharpened spoon after jail officials did not grant his visitor request at the Florida State Prison.
What Do Death Row Inmates Do All Day?
Death row prisoners generally stay alone in their cells for up to 23 hours daily. They get one to two hours of recreation outside their single rooms for five to six days per week, depending on whether or not they are deemed risks to the unit's safety.
The inmates' cells do not have any windows, resulting in little to zero natural lighting. Their rooms range from 36 to 100 square feet, with 27% of cells measuring 8 by 10 feet. 
Each cell contains a steel or concrete bed, small table, and a steel toilet. Prison staff slide in the inmates' food and medication through a slot on their unit's door.
Sixty-seven percent of states allow only no-contact visitation from inmates' loved ones. Prisoners can only get up to three visits weekly, and visitors can stay for only two to three hours.
During visits with an attorney or medical and mental health provider, officers put full-body restraints—handcuffs, leg irons, and tether chains—on the prisoners. These restraints stay in place while the inmates meet their visitors.
Introduction to Death Row: Background
Law offenders face capital punishment or are sentenced to death in the U.S. after being convicted for capital cases. 
Such cases mainly involve murder or killing during another serious offense, such during a kidnapping incident or drug-related drive-by shooting.   
Most death-penalty states use lethal injection as the primary method of execution, except for South Carolina, which uses electrocution as its primary method. 
These six states also set alternative execution methods should the court issue a ruling declaring the lethal injection as unconstitutional:
California holds the highest number of death row prisoners (692), followed by Florida (330). Other facilities with more than 100 inmates serving time on death row include Texas (199), Alabama (170), North Carolina (139), Ohio (135), Pennsylvania (129), and Arizona (117). 
New York was known for being the second-highest record-holder of executions of all states next to Virginia between 1608 to 1972. However, the state abandoned capital punishment in 2007.
Lethal Injection: Composition
In most states, death-row prisoners receive a three-drug sequence that consists of a sedative or anesthetic, a paralytic drug, and potassium chloride, which stops the heart from functioning.
In states that use one or two-drug protocols, death row inmates may receive a sedative or anesthetic overdose.
United States Capital Punishment: Who is Exempt
Children, people with mental impairments, and pregnant women are exempt from the death penalty, no matter their crime. 
Those convicted of rape used to get death sentences. However, the U.S. Supreme Court ruled out capital punishment for this crime if it did not end in death.
Characteristics of Death-row Prisoners
The number of death-row prisoners is approximately 2,436, and 98% of these inmates are male.
This figure is based on the 2022 winter report of the National Association for the Advancement of Colored People's Legal Defense and Educational Fund.   
White inmates top the list (42.36%), followed by Black inmates (40.97%), Hispanics (13.75%), Native Americans (0.99%), and Asians (1.89%). 
Meanwhile, the 2020 BJS report shows that 67.6% of prisoners on death row were declared guilty of a felony, and 9.5% had prior homicide convictions.
Moreover, 55.4% of these prisoners were never married, 21.1% were married and 20% were either separated or divorced.
The prisoners' median education level is 12th grade. Forty-four percent of the inmates are high school graduates or GED finishers.
The Aging of the Death Row Population
Nearly a fourth (24.1%) of death row inmates are 60 years old and above, based on the 2020 BJS report. The prisoners in the 60-64 age bracket (11.9%) and 65 and older group (12.2%) are nearly equal in size.
The oldest-living prisoner on death row is Oscar Franklin Smith, who is 71 years old. He received a reprieve on his execution in April 2022 reportedly due to a "lethal injection testing oversight."
Smith received a death sentence after getting a murder conviction for killing his wife and her two sons from a past marriage in 1989. 
In some states, more inmates die due to natural causes or suicide instead of executions.
Average Age of Executed Inmates
There appears to be no consolidated report on the average age of inmates at the time of their execution. 
However, some states indicate the average age of executed prisoners in their respective Department of Corrections records. 
For example, the average age of inmates at the time of their execution is 39 in Texas and 44.9 years in Florida.
The Youngest Inmate at the Time of Their Execution
George Stinney Jr. was executed by electrocution in 1944 at 14, becoming the youngest known American to be put to death on criminal charges.
The court accused the young African-American from South Carolina of murdering two girls aged seven and 11. 
Stinney went on what is now recognized as a sham trial as the jury was all white, and the courthouse admitted no African-Americans.
In 2014, South Carolina Judge Carmen Mullen declared the decision on Stinney legally void. 
Stinney's sister said in a 2009 affidavit that if she was allowed to testify then, she would have told the court that his brother could not have killed the girls as he was with her elsewhere at the time of the incident. 
Oldest at the Time of Execution
Walter Moody was the oldest known inmate to be put to death in the U.S. since executions resumed in 1977. 
He was 83 when he died by lethal injection at Alabama's William C. Holman Correctional Facility in 2018.
He was initially sentenced to seven life terms plus 400 years for a series of mail bombs that killed an Atlanta-based appeals court judge and a civil rights attorney in 1989. He was later sentenced to death in 1996.
Background: History of Death Penalty
After the 1987 ratification of the U.S. Constitution, the average time from sentencing to execution was only a few days or weeks. But the period between these two stages grew longer as years went by. 
Between the late 1800s and early 1900s, the court wavered in its rulings on capital punishment, especially after the First Congress approved the Bill of Rights and became concerned about the arbitrary use of harsh punishments.
The movement to end capital punishment took a turn in 1972 when the top court suspended the death penalty in the case of Furman vs. Georgia. 
But capital punishment advocates later pushed for new statutes for fair capital sentencing, eventually leading to the return of death penalty laws in 30 states by early 1975. 
In 1976, the Supreme Court reinstated capital punishment under limited circumstances, according to a series of decisions called the Gregg cases.
International Perspectives
The call for the abolition of the death penalty is growing worldwide. The United Nations Office of the High Commissioner for Human Rights (OHCHR) believes that the death penalty risks ending innocent people's lives amid the absence of proof that such punishment deters crime.
Various groups have formed to support the end of capital punishment, including the World Coalition Against Death Penalty. The coalition marks October 10 as World Day Against the Death Penalty.
Over 75 countries have stopped using the death penalty since 1976. However, executions continue in China, Iran, Egypt, Saudi Arabia, and Syria, based on a 2021 Amnesty International report.
Death Penalty: What Americans Are Concerned About 
Here are some of the top issues that are driving many Americans to push for the abolition of the death penalty nationwide:  
Innocence And Error
More than 180 wrongly convicted inmates who received a sentence of death in the U.S. since 1973 have been acquitted.
Misconduct by the justice authorities often plays a role in death penalty cases that were later exonerated. 
Examples of misconduct include the police threatening a witness, forensic analysts tampering with test results, and prosecutors presenting false testimony.
Inadequate Counsel
Inadequate legal defense is one of the most common reasons for wrongful convictions. 
Other contributing factors include:
False and coerced confessions
False or misleading forensic evidence and eyewitness identifications
Lying (by the defendant or their witnesses) in exchange for incentives or lenient treatment for giving testimony
Most defendants on death row cannot afford quality lawyers.
Racial Bias
More Black exonerees suffered from officer misconduct than white exonerees.
Arbitrariness
Some groups, such as the American Civil Liberties Union, deem capital punishment as arbitrary because the outcome of the case depends on the inmate's financial status and the skill of the defense team. 
Intellectual Disability
The Supreme Court already bans the execution of the intellectually disabled. However, the DPIC says inmates with this disability continue to be part of the executed statistics. 
Children
Only 30 states abolished the death penalty for law offenders who are under 18 when convicted.
Mental Illness
Death Row Syndrome or Death Row Phenomenon
Death row syndrome refers to the psychological effect of the impending execution on inmates who have to endure solitary confinement and legal delays in their cases.
These effects include feeling demoralized, delusional, suicidal, and clinically insane. This mental condition inevitably affects the prisoners' physical health. 
Public Safety
Americans who do not favor the death penalty see this form of punishment as an ineffective tool for keeping communities safe. Here are some reasons why:
Deterrence
The incidence of a heinous crime such as murder is higher in states with the death penalty compared to states that abolished it.
Geographical Arbitrariness
The Equal Justice Initiative (EJI) noted that inmates in certain localities were more likely to receive death sentences than others. 
According to DPIC data from 1977 to 2020, over half of the country's death row population comes from 2% of U.S. counties of Alabama, Florida, Georgia, Missouri, and Texas.
Cost
The amount of taxpayers' money that goes into funding death row inmates can range from $50 and $90 million which is higher than the expenses of prisoners on life imprisonment.
Distraction
Groups such as EJI and the World Coalition Against Death Penalty say that capital punishment diverts people's focus from the factors that can effectively reduce crime.
These factors include systemic reforms, including hiring more police officers, creating more jobs, and reducing drug abuse. 
Decline
As of 2021, public support for the death penalty continues to weaken as the growing number of states abolishing them—currently 23—would attest.
Other Facts About the Death Penalty in the U.S.
Sixty Percent of Americans Favor the Death Penalty for Convicted Murderers
A 2021 poll by the Pew Research Center (PRC) showed that six in 10 American adults favor capital punishment for convicted murderers. 
Most Americans Are Concerned That Death Penalty Is Unfair and Does Not Deter Serious Crime
A majority of U.S. adults doubt the fairness of the death penalty. The PRC poll cites concerns about:
 The risks of executing innocent persons (78%)
 The effectiveness of capital punishment in reducing severe crimes (63%)
More Black people receive death sentences compared to white people for the same crimes committed (56%)
Race or Ethnicity, Educational Levels, and Party Membership Affect Opinions on Death Penalty
Most U.S.-based adults favor the death penalty among the white (63%), Hispanic (56%), and Asian (63%) communities. However, the perspective among Black adults is split, with 49% supporting capital punishment and 49% opposing it.
Fewer people from higher educational backgrounds (49% of bachelor's degree holders and 44% of post-graduate degree holders) tend to favor the death penalty compared to high school (68%) and partial college finishers (63%). 
By party affiliation, more Republicans and Republican-leaning independents (77%) agree that the death penalty is justifiable for convicted murderers compared to Democrats and Democratic leaners (46%).
Religious Affiliation Can Also Determine One's Position on Death Penalty
In the U.S. Catholic community, support for capital punishment is at 58% with over half of Hispanic (61%) and white (56%) Catholic members in favor of it.
Meanwhile, 66% of American protestants favor the death penalty. However, the percentage of supporters is lower among Black protestants (50%) compared with White evangelicals (75%) and non-evangelicals (73%).
More Pro-death Penalty Respondents Emerge in Online Polls Than in Phone Surveys
More pro-death penalty respondents emerged in online polls than in phone surveys. 
PRC explains that the so-called "mode effect" or the method used in a survey is likely to impact its outcome. 
Respondents tend to answer sensitive poll questions more accurately when there is no live interviewer.
Support for Death Penalty Has Been Waning, Based on Phone Surveys
The number of Americans who expressed support for the death penalty dropped from 78% to 52%, based on phone-in polls conducted by PRC from 1996 to 2020. 
Meanwhile, the percentage of survey respondents who opposed capital punishment increased from 18% to 44%.
Most U.S. States That Have Death Penalty Do Not Hold Executions Regularly
Thirty-one states and the federal government currently authorize the death penalty. 
However, the number of states carrying out executions is declining—five states implemented executions in 2020 and 2021, compared to seven states in 2019 and eight states in 2018.
Fewer People Are Getting Sentenced to Death
The number of death row inmates for 2020 slid by 31% from 2000, based on the 2020 BJS report.
Fewer Executions Are Held Each Year
The number of executions per year is also decreasing—there were 11 executions in 2021, 17 in 2020, 22 in 2019, and 25 in 2018. 
The Average Period Between Sentencing and Execution Continues to Rise
The average time between sentencing and execution continues to be generally on an uptrend since 1984 despite some fluctuations from 2017.
The waiting period was 243 months (or 20.25 years) in 2017, 238 months (19.83 years) in 2018, 264 months (22 years) in 2019, and 227 months (18.9 years) in 2020.
References