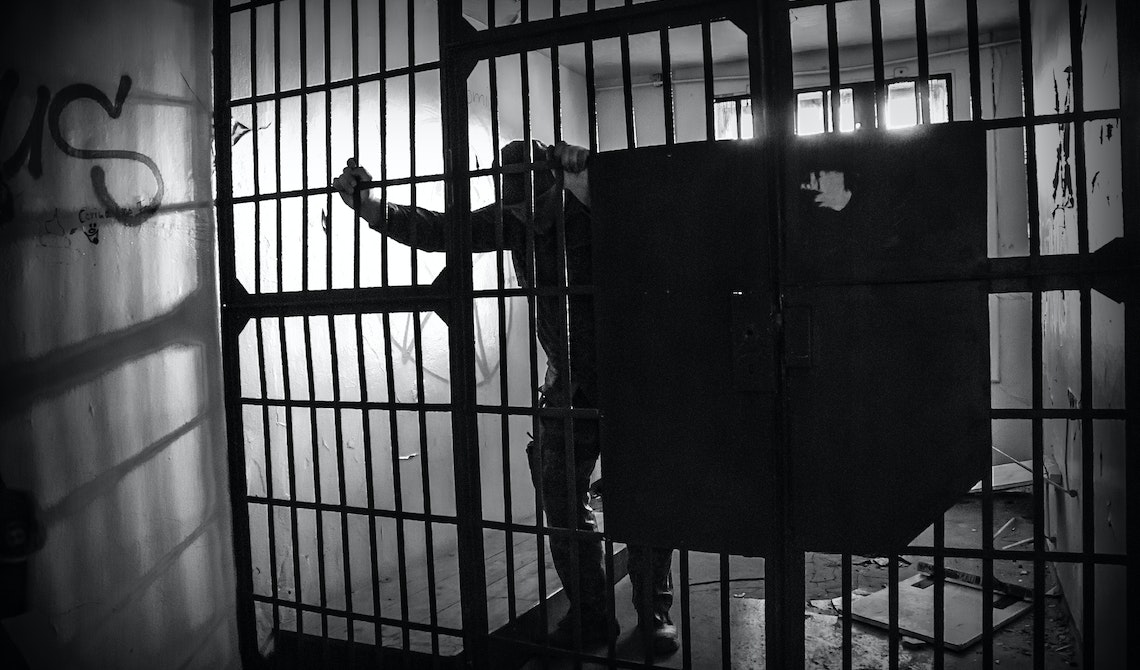 Prison escapes have long fascinated people's imaginations, and many prisoners became notorious for breaking out of prison. 
If you like to know the most famous prison escapes in history and read a short description of their exploits, this article is for you.
This write-up enumerates the notorious prison breakouts and details how the prisoners did it. This article will give an overview of this fascinating part of prison history.
If you need information about prisons and jails in the United States, our website, lookupinmate.org is an organized database of more than 7,000 federal and state prisons in the United States. 
The 1962 Alcatraz Prison Escape
On June 12, 1962, three inmates managed to escape from Alcatraz Island, a federal prison also known as "The Rock." The escape continues to confuse law enforcement today and it is still an open case that has not been resolved. 
The Escapees
The escaped inmates are Frank Morris, John Anglin, and Clarence Anglin. The three are convicted bank robbers and committed other crimes, such as burglary. The prisoners planned their escape when all three arrived in Alcatraz in 1960. 
Missing
On the day of the escape, the three inmates used dummy heads made of plaster that they tucked in their beds to deceive prison guards. 
When the guards learned of the escape, Alcatraz went into lockdown. 
Gathering the Clues
After a two-day manhunt, investigators found packets of letters related to the escapees. The police also retrieved pieces of wood that the escapees may have used as paddles and a homemade lifevest that was washed to shore. 
Piecing Together the Plan
After the escape, the FBI (Federal Bureau of Investigation) and the Coast Guards in San Francisco, along with the Bureau of Prison Authorities, investigated and figured out the escape plan devised by the three inmates. The escapees used items available in Alcatraz, like raincoats, to make rafts.
The Escape
On June 11, 1962, the three inmates climbed through the air vents and up the ventilator to the prison roof. 
The prisoners went down a bakery's smoke stack, climbed over the prison fence, headed straight to the northeast shore of Alcatraz island, and escaped by raft. 
The Mystery Continues
Many investigators believe that the three did not survive the escape because of the strong currents around the island, not to mention the frigid San Francisco bay water. 
Finally, on December 31, 1979, the FBI officially closed the case and turned it over to the U.S. Marshals Service. Currently, the case is still kept open by the U.S. Marshals. 
The Prison Escape of Leonard Rayne Moses
Leonard Rayne Moses was arrested during the wake of the assassination of the famous civil rights activist, Martin Luther King Jr.  
Moses was charged with first-degree murder and a life sentence for throwing a Molotov cocktail at a woman's home, resulting in her death.
On July 1, 1971, he was permitted to attend her grandmother's funeral in Pittsburgh. He was escorted by two police officers. 
However, he still escaped and became a fugitive for almost 50 years. The FBI finally arrested him on November 12, 2020, in Michigan.
Still at Large: Lester Eubanks
Eubanks was arrested and sentenced to death for the rape and murder of Mary Ellen Deener, a 14-year-old girl from Mansfield, Ohio, on May 25, 1966. 
However, because of good behavior, he was granted a holiday furlough (when an inmate is allowed to leave prison and return) on December 7, 1973. 
He used the furlough as an opportunity to escape. 
In 2016, U.S. Marshal David Siler picked up the case and suspected Eubanks of living under the alias "Victor Young," Still, Eubanks has never been caught.  
Richard Lee McNair's Prison Escape by Mail
McNair shot two men, killing one and injuring the other, as he robbed a grain storage facility in Minot, North Dakota, on November 17, 1987. 
The criminal was charged with first-degree murder and attempted murder and was given two life sentences, with an additional 30 years for the burglary charge. 
He tried to escape two times from his incarceration. The first was in 1992 at North Dakota State Penitentiary, where he escaped through a ventilation pipe, but the police recaptured him in 1993. 
The second attempt was on April 5, 2006, at a federal prison in Pollock, Louisiana. He escaped by hiding inside a makeshift compartment, placed himself beside a mailbag pile, and got forklifted out of prison. Law enforcement caught him again in 2007. 
John Dillinger's Prison Escape
Dillinger robbed 24 banks, was imprisoned several times and managed to escape once before his death in 1934. 
He started his criminal activity during his youth. He shoplifted, stole cars, and robbed stores, which lead to his arrest. He served nine years in prison. 
He escaped from jail by shooting a prison guard in Ohio and fleeing to Indiana.
The FBI director J. Edgar Hoover issued an interstate hunt resulting in Dillinger's arrest in Tucson, Arizona, in January 1934. 
However, while in Crown Point Jail, Indiana, Dillinger attempted another escape by luring the guards to open his cell after brandishing a fake gun. 
He managed to flee the jail using the Sheriff's car. Shortly after, he was located and gunned down on July 22, 1934.
Frank Abagnale Jr.'s Prison Con
Frank Abagnale was a notorious check forger and con artist that managed to cash more than $2 million in bad checks.
Abagnale managed to escape using forged a forged business card. Still, he was arrested in Washington, D.C., after two months and got four years imprisonment. 
Steven Spielberg's film "Catch Me If You Can" was based on Abagnale's story.
Henri Charrière's Escape From Devil's Island
Charrière was convicted of murdering Roland Legrand, a pimp, in 1931. However, he insisted on his innocence but got ten years of hard labor in Cayenne, French Guiana.
In November 1933, Charrière escaped the penal colony along with his inmate friends, Joanes Clousiot and Andre Maturette. 
They used an open boat and drifted for over 2,000 miles in five days, finally reaching Colombia. The escapees were recaptured and sent to solitary confinement for two years. 
Charrière made a final escape attempt by making a raft out of coconut and braved the shark-infested waters in 1944. He landed in Guyana, was imprisoned for one year, and was then released. 
Alexander Solonik's Epic Prison Escape
Solonik was a Russian hitman who was paid a substantial amount of money to kill during the Cold War. 
He was arrested for rape but escaped prison by jumping out of the courtroom's second-floor window and fleeing to Siberia. 
The Russian mob employed Solonik and became a hitman. In 1995, Solonik was arrested after being wounded in a shootout and sent to Matrosskaya Tishina Detention Center in Moscow. 
The mob helped Solonik escape jail through a well-organized operation that same year. However, Solonik was assassinated in Athens by one of his friends, Sasha Soldat.
The Legendary Prison Escapes of El Chapo
El Chapo was born, Joaquin Guzman in La Tuna, Mexico.  He was one of the most notorious Mexican drug lords and a significant player in the drug trafficking industry in the 1980s. 
However, Chapo became famous for his ability to evade authorities and manage daring escape attempts. His famous escape was in 2015, were a secret tunnel was dug underneath the Altiplano Federal Prison leading to one of the showers in the facility. 
However, Chapo was arrested in Los Mochis, Sinaloa, after six months and extradited to the U.S. for a life sentence. 
The Prison Escape at Dannemora
On June 5, 2015, Richard Matt and David Sweat escaped Clinton Correctional Facility through tunnels they dug, leading them outside prison walls. 
Matt served a life sentence for killing a police officer in 2002, while Sweat received 25 years to life for murdering his employer in 2008. 
The two met in 2010 and planned the jailbreak alongside the inside help of Joyce Mitchell and Gene Palmer, both correctional officers with whom they became close.
The correctional officers delivered the equipment needed by the two inmates to escape. The escapees dug a tunnel through the walls leading to a pipe that exits at a utility hole in Dannemora.  
The two managed to escape, but on June 26 of the same year, Matt was shot and killed by a customs agent. On the other hand, authorities recaptured Sweat after being shot on September 28.
The Texas Seven
On December 13, 2000, a group of seven men escaped the John B. Connally United in Kenedy, Texas. The seven men, also known as the "Texas Seven," were:
George Rivas
Michael Anthony Rodriguez
Randy Halprin
Donald Keith Newbury
Larry James Harper
Joseph Garcia
Patrick Henry Murphy
All seven men faced prison sentences ranging from 30 to 50 years. The seven men overpowered civilian maintenance supervisors and four prison guards through coordination. The FBI pursued them, and all seven were imprisoned by January 23, 2001. 
William Maxwell – Tower of London (1716)
In 1715, William Maxwell, a Scottish nobleman and 5th Earl of Nithsdale, was found guilty of treason for participating in a Jacobite Rebellion. He was imprisoned in the Tower of London and sentenced to death. 
However, in 1716, Maxwell's wife, Winifred, visited him at the tower and smuggled him out by making him wear a woman's dress and cloak. 
Maxwell posed as a woman, strolled out of the Tower, and sailed out of England.
Winifred was suspected of aiding her husband, thus forcing her also to flee England. The two managed live in Rome as exiles. 
Mass Breakout – Libby Prison (1864)
In 1863, a band of prisoners escaped Libby Prison, a converted warehouse used to house prisoners during the American Civil War in Richmond, Virginia. 
The prisoners managed to dig tunnels out of prison, which led to the escape of 109 prisoners. The tunnels were 50 feet long and, in some cases, severely narrow and infested with rats. 
Out of the 109 who escaped, 59 managed to reach Union territory. However, 48 were recaptured, and two drowned in the James River. 
Yoshie Shiratori
Shiratori became notorious for escaping prison four times within three years. He was convicted of murder and sentenced to life imprisonment for an additional 23 years. 
He was imprisoned in Aomori prison, Japan, in 1936, and from there, his notoriety started. Shiratori was recaptured only to escape once again from Akita prison in 1942. 
He again escaped in 1944 by rusting his handcuff with miso soup in Abashiri prison. 
Shiratori was recaptured in 1946 and was sentenced to death by the Sapporo District Court but managed to escape for the fourth and final time. 
In 1948, he was captured after admitting that he was an escaped prisoner and a convicted murderer. Eventually, his death sentence was reduced to 26 years imprisonment and he was paroled in 1961. 
Alfred George Hinds
Hinds was a British prisoner who escaped three high-security prisons while serving a 12-year sentence. 
He escaped Nottingham prison in 1958, where he managed his way through locked doors and went over a 20-foot wall to escape. He was recaptured 248 days later. 
Hinds escaped again after a year when he broke out of Chelmsford Prison. He fled to Ireland and lived for two years under an alias. He was caught again but was eventually released from Parkhurst prison. 
John Gerard
John Gerard is a Jesuit priest and the only person who escaped the Tower of London. He was imprisoned because of Catholic beliefs in Elizabethan England. The priest endured several interrogations but was sentenced to death. 
He asked for the help of his allies through smuggled notes written in invisible ink made from orange juice. Gerard was rowed out of the Tower and managed to live life in Rome. 
Empress Matilda's Escape
In 1142, Oxford Castle in England was under siege by the soldiers loyal to Stephen, the cousin of Empress Matilda and grandson of William the Conqueror. 
During the Oxford Castle siege, the Empress escaped the castle by skiing across the ice during a winter night towards Wallingford Castle. 
Upon her escape, she forged a truce between Stephen and agreed for him to ascend the throne under the condition that her son becomes his heir. Stephen agreed, and the war ended.
Ronnie Biggs 
Ronald Arthur Biggs was notorious for participating in the Great Train Robbery of 1963 and his 36 years of evading arrest until he voluntarily surrendered in 2001. 
After the train heist, Biggs was captured and sent to prison and would only be in prison for 19 months before escaping in 1965.
He fled to Brussels, then to Paris, and got a new identity through plastic surgery. In 2001, he voluntarily surrendered and returned to the United Kingdom. He was released out of compassion in 2009 and died in December 2013.
Maze Prison
The HM Prison Maze escape was the most significant breakout in British history. Thirty-eight Irish Republican Army (IRA) prisoners broke their way out of a maximum security prison, which was believed to be escape-proof, on September 25, 1983. 
The inmates planned the escape for months with two accomplices that started working in the facility to stage their plan. 
On the day of the breakout, the prisoners seized control of the facility and stole a food delivery truck to serve as their getaway vehicle. 
They made their way to the main gate, got rid of the truck, and escaped using two cars outside the prison. The event left 28 prison officers injured, one eventually dying of a heart attack. 
The Great Escape
Squadron Leader Roger Bushell devised a daring escape from a prison camp called Stalag Luft III during World War 2 on March 24, 1944. 
Bushell led 600 prisoners to build tunnels out of the prison camps. He originally planned the escape of at least 200 prisoners.
Seventy-six men dared to go through the tunnels, but 73 were recaptured, and half were executed to set an example. 
Nectarines Are the Key – May 1986
Michel Vaujour and his wife used fruits to escape their prison sentence in 1986. Michel painted nectarines to look like grenades and forced his way up the prison's roof. 
His wife, piloting a helicopter, picked him up at the roof. The aircraft landed on a football field where Michel and his wife were arrested. 
The Magic Key – January 10, 1995
Andrew Rodger, Keith Rose, and Matthew Williams managed to escape a prison in the United Kingdom by memorizing the outline of a key. 
The three managed to get the outline of a guard's master key and memorized its outline. They made a replica of the key and used it to escape. However, they were eventually recaptured after four days. 
Three Helicopter Escapes – October 12, 2001
Pascal Payet, a convicted murderer, managed to escape prison three times. His first escape was in 2001 in a French village prison where his accomplices used a helicopter to get him out. In 2005 he was sentenced again to 30 years in prison for murder. 
He escaped once again in July 2007 with the use of a helicopter but was eventually recaptured in Spain shortly after. 
That Is a Bit of a Stretch – September 2012
Choi Gap Bok was imprisoned for robbery but escaped jail in 2012 by squeezing through a food slot, which was 5.9 inches tall and 17.7 inches wide. 
Choi was a yoga practitioner, which made it possible for him to pass through the opening in just 34 seconds. However, he was caught six days later. 
A Woman's Touch – 2012
Ronald Silva escaped a Brazilian prison in 2012 by disguising himself as a woman. His wife provided the clothes he was to wear, but Silva went to great lengths to make his disguise believable. 
He would apply fake nails, use a wig, wear makeup and even shave his arms and legs. He was able to deceive the guards and walked outside of jail to meet up with friends, but police spotted him on the way. 
You "Butter" Believe This One – July 2017
In July 2017, twelve prisoners escaped an Alabama jail by smearing peanut butter over a door's signage that led outside. 
So when the prisoners asked one of the guards to open the door, he thought he was opening a cell door, not an exit.  
All twelve escaped that day, but the police recaptured them 12 hours later. The last prisoner, Brady Kilpatrick, was recaptured in Florida after a few days.
If You Fail, Try Again – July 1, 2018
Redoine Faid, a French gangster, was arrested and sentenced to 25 years for killing a policewoman in a robbery in 2010. 
In 2013, he attempted his first jailbreak using explosives to blast the prison doors. He got arrested in Seine-et-Marne a few weeks later. 
Faid's second attempt was in 2018. He had three accomplices hijack a helicopter, forcing it to land in the Reau prison courtyard. 
He escaped that day, but after a few months, he was caught in France with his three accomplices. 
Ted Bundy (June 1977 and December 30, 1977)
Ted Bundy was a rapist and serial killer who preyed on young girls between 1974 and 1978. He was captured and sentenced to 15 years imprisonment. 
Bundy's first prison escape attempt happened while inside the prison library. He asked for a cigarette break, jumped out of the second-floor window, and escaped. However, the police recaptured him six days later. 
Bundy tried to escape again by climbing through a vent in his cell to the top of the prison building and out to another area. 
He then wore street clothes and walked out of the front door. He escaped to Florida and again committed murder. He was recaptured and finally given the death penalty. 
The "Whiskey Robber" (1999 and 2019)
Attila Ambrus was a professional hockey player and a bank robber. He was sentenced to prison after his partner confessed under questioning. The police caught Ambrus and were detained for six months as he awaited trial. 
He managed to escape and again committed three robberies. He was eventually caught and sentenced to 17 years in prison. 
After 12 years, the court released Ambrus due to good behavior. 
Three Inmates Break Out of Orange County Jail
In January 2016, three Orange County Jail prisoners broke out of the maximum security prison. The inmates, Jonathan Tieu, Bac Duong, and Hossein Nayeri, were awaiting a murder trial. However, they managed to take advantage of an inmate's fight to escape. 
After successfully escaping, Duong surrendered to the police after a few days. Tieu and Nayeri are recaptured in San Francisco shortly after. 
The 22 Escapes of Brian Bo Larsen
Brian Bo Larsen escaped 22 times from several Danish prisons. He used different means to escape, ranging from digging tunnels to smuggling himself through the garbage. 
In 2014, he sawed off the bars in his cell window. However, in his 22nd jailbreak, he was recaptured and swiftly thrown behind bars.
The Greek Robin Hood Catches a Helicopter
The Greek "Robin Hood" Vassilis Paleokostas went to jail because he gave away the things he stole. After several robberies, he was sent to prison in 2000. 
He planned an escape with the help of two people. His accomplices managed to hijack a helicopter and land it in the prison yard. 
Paleokostas managed to escape but was arrested two years later. He again used the helicopter escape plan and is still at large today.
Jose Espinosa and Otis Blunt Copy Hollywood
Jose Espinosa escaped by digging a hole through his cell's walls with a thick gauge wire. His cell neighbor, Otis Blunt, followed his example and escaped by burrowing through the walls. 
They both placed dummies in their beds to deceive the prison guards. However, both were eventually recaptured. Espinosa pleaded not guilty to the original crime he was imprisoned for to justify his escape attempt. 
Escape From Turkey
Billy Hayes is a 23-year-old student from New York. He was arrested in 1970 as he attempted to smuggle hashish (a drug made from cannabis plants) out of Turkey. He was convicted and sentenced to four years in prison. 
However, after only weeks of incarceration, he received an additional 30 years imprisonment for no apparent reason. 
Hayes decided to escape by stealing a rowboat and sailing to Istanbul. He made it to Greece and was deported back to the U.S. in 1977. He then wrote the book Midnight Express. 
The Taliban Prison Breakout
In 2011, more than 480 Taliban prisoners escaped Kandahar prison through a 1,000 feet tunnel dug into the facility. It took four hours for hundreds of prisoners to crawl out. 
Few prisoners were recaptured, and many continued fighting against U.S. forces in Afghanistan. 
The Cowra Breakout
The Cowra breakout is probably World War II's most significant prison break. The event happened in Cowra prison camp that housed Italian and Japanese inmates in Australia. 
On August 5, 1944, more than 1,100 Japanese war prisoners attempted a mass breakout. 
They stormed the guards and broke out with roughly 200 casualties. However, after ten days, the escapees were recaptured or killed. 
James Robert Jones: On the Lam for 37 Years
Private James Robert Jones went to jail due to murder charges and was sent to Leavenworth military prison to serve time. 
However, he escaped prison and used a fake name with false papers. He stayed in Florida for over 37 years until U.S. Marshals recaptured him in 2014.
Jean-Pierre Treiber's Cardboard Escape
Jean-Pierre Treiber was imprisoned for double murder, but he managed to escape his punishment with the help of a cardboard box. 
He crawled inside the box that was loaded onto a truck. Eventually, he got out of the box and jumped out of the delivery truck. However, he was recaptured after three months. 
The Sobibor Revolt
Sobibor was a desperate attempt by Soviet and Polish prisoners of war to thwart rumors that the camp was to be closed and all inmates murdered. 
The inmates revolted against the prison guards, and the jailbreak resulted in only 60 inmates escaping safely. 
FAQs
1. Have there been any successful prison escapes?
According to the U.S. Bureau of Justice Statistics, around 2,000 people escape prison every year but usually are caught within days. Only a handful of escapes are epic and legendary. 
2. What is the biggest prison break ever?
According to the Guinness Book of World Records, the biggest prison break happened in Iran in 1979. 
More than 11,000 prisoners took advantage of the attempted rescue of American prisoners in Ghasr prison in Tehran and escaped. 
3. Who escaped prison the most?
In this list, Brian Bo Larsen has attempted to escape prison 22 times. 
4. Who was the last person to escape prison?
There is no record of the last person to escape prison. The U.S. Bureau of Justice Statistics reported that around 2,000 inmates escape prison yearly. 
References
Alcatraz Escape
https://www.fbi.gov/history/famous-cases/alcatraz-escape