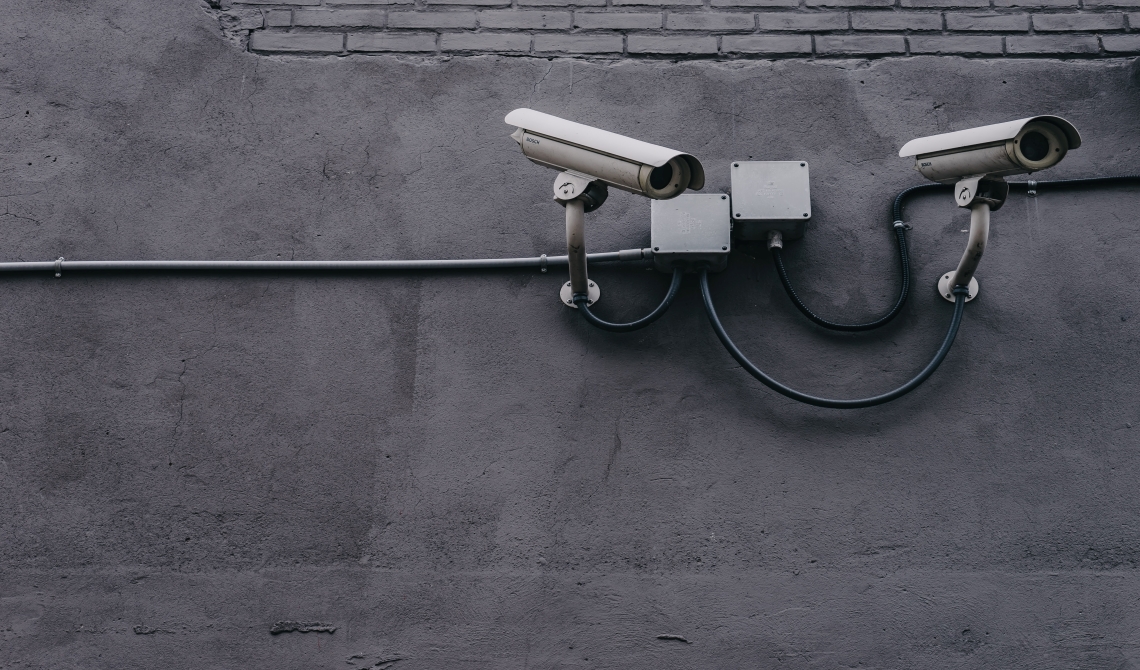 Low-security prisons are a notch higher than minimum-security facilities in terms of security levels in America's five-level prison system.
While low security inmates may live in less hostile environments than higher-security prisoners, you might want a clearer picture of what goes on inside these institutions.
What types of offenders are under the custody of low security prisons? What keeps inmates busy, and how do they interact with one another from day to day?
This article discusses how low-security facilities operate and what to expect when someone has to serve time at such prisons.
LookUpInmate.org is a comprehensive website that allows you to search for all low-security institutions across America. Our database of more than 7,000 facilities also covers minimum and higher-security prisons.
Federal Correctional Institution or Low-Security Prisons
Low-security prisons are among the five types of correctional institutions in the U.S. The inmates at these facilities usually have short and less violent criminal histories.
A little over 56,320 inmates, or almost 36% of the federal prison population, reside in these institutions.
Although a limited number of cells make up part of low-level security federal prisons, most facilities provide prisoners dorm-style quarters. Violence is not prevalent, and inmates do not need to affiliate with any group to feel safe.
In effect, the price of greater freedom at minimum and low-security prisons is the loss of privacy as overcrowded rooms are common.
The media does not always give an accurate picture of life in prison. It can overemphasize just some aspects of an inmate's life, particularly those incarcerated in higher security institutions. Depictions in crime dramas and films may evoke wrong expectations and unnecessary fears among individuals awaiting trial and their loved ones.
What Crimes Put You in Low-Security Prison?
The criminal history of low security inmates falls under various categories, including white-collar, drug, and sex offenses.
Criteria for Serving Time in a Low-Security Federal Prison Camp
Here are the kinds of inmates admitted at low security federal prison camps:
They have fewer than 20 years remaining on their sentence.
Special program needs may require them to serve at this correctional institution.
They may have committed disciplinary infractions or violations involving personal harm, security breaches, or damaging property at a minimum security facility.
They are primarily non-violent but have a criminal mentality and lifestyle.
What Are Low-Security Prisons Like?
Inmates at low-security prisons live together in dormitories or cubicle housing instead of cells. The housing units do not have locked doors. Moreover, inmates share an "open" bathroom.
Double-fencing also surrounds the premises of these facilities without the razor wire loops found in higher-security prisons.
These federal correctional institutions (FCIs) usually have a higher staff-to-inmate ratio. Inmate-residents range from 1,000 to 2,500 per facility.
Culture in Low-Security Federal Prisons
Since low security federal inmates have a few years left on their sentence, they generally busy themselves with work programs and stay out of trouble. Violence and riots are rare. Gang presence is still possible but not as blatant as in medium and high security facilities.
Inmates are free to join educational or religious activities, table games, or team sports but move under strict monitoring. They can also watch TV or seek permission to stay in the recreation area during hours outside their work detail.
Staff also leniently monitor inmates' communications with the outside world, such as telephone calls, snail mail, emails, and visits.
List of Low-Security Federal Prisons by State
Alabama
FCI (Federal Correctional Institution) Aliceville
Arizona
FCI Safford
Arkansas
FCI Forrest City Low
California
FCI Dublin
FCI Lompoc
Taft Correctional Institution
FCI Terminal Island
Colorado
FCI Englewood
Connecticut
FCI Danbury
Florida
FCI Coleman Low
FCI Miami
FCI Tallahassee
Georgia
D. Ray James Correctional Institution
FCI Jesup
McRae Correctional Facility
Louisiana
FCI Oakdale 1
FCI Oakdale 2
Mississippi
Adams County Correctional Institution
FCI Yazoo City Low
Michigan
FCI Milan
Minnesota
FCI Sandstone
New Jersey
FCI Fort Dix
North Carolina
FCI Butner Low
Rivers Correctional Institution
Ohio
FCI Elkton
Oklahoma
Great Plains Correctional Institution
Pennsylvania
FCI Allenwood Low
FCI Loretto
Moshannon Valley Correctional Institution
South Dakota
FCI Waseca
Texas
FCI Bastrop
FCI Beaumont Low
FCI Big Spring
Big Spring Correctional Institution
Giles W. Dalby Correctional Institution
FCI La Tuna
Reeves 1 and 2 Correctional Institution
FCI Seagoville
FCI Texarkana
Virginia
FCI Petersburg Low
West Virginia
FCI Ashland
The Federal Prison System
The Federal Bureau of Prisons (BOP) of the U.S. Department of Justice oversees the federal prison system, which comprises 122 facilities nationwide.
At these facilities—also called institutions—over 157,700 inmates are under the custody and care of almost 35,000 staff members.
These inmates committed federal crimes, meaning they broke federal laws or legislations concerning national interest.
They include money counterfeiting, immigration violations, and fraud involving the banking system, U.S. Post, social security, healthcare or medicare, taxes, or federal documents.
Breaking the law while on government property and committing crimes against federal officers or their close kin will also result in a federal conviction.
Law offenders can also go to federal prisons for crimes across state boundaries—drug trafficking or kidnapping or due to violent or heinous crimes such as terrorism and crimes against children, including pornography, abuse, or assault.
History
The U.S. Congress established the BOP in 1930, almost 40 years since America's prison system was first set up in 1891. State prisons held federal prisons before the agency came into existence.
Eleven federal prisons were already operating during BOP's launch. In 1932, it built its first penitentiary, the United States Penitentiary (USP) Lewisburg.
In the 1950s, BOP Director James V. Bennett paved the way for prison reform. He pushed for opportunities for inmates to get further education, receive counseling, and prepare for employability after life in prison.
Two decades later, work release programs became part of the prison system under the Rehabilitation of Offenders Act of 1974.
A year before the Rehabilitation Law's enactment, the BOP began setting up regional offices to manage the prisons across the country better, starting with the South Central office.
BOP opened the North Central, Northeast, Southeast, and Western regional offices in 1974. The sixth and last office—the Mid-Atlantic Regional Office—opened in 1990. The BOP's central office in Washington DC oversees all six offices.
Different Security Levels
The federal prison system is composed of five types of facilities. The classification of a prison depends on the security level enforced on that facility.
Some of them feature prisons with different security levels close to each and are called federal correctional complexes.
The four other types of prisons besides low security prisons are:
Minimum Security
Population profile: Minimum-security prisons, also called federal prison camps (FPCs), have the least amount of security as they admit non-violent offenders. FPCs attached to a larger, main facility are called satellite prison camps.
Those staying in these facilities have fewer than 10 years remaining in their sentence. They also do not have a history of violence or escape attempts, even if they first started at a higher-security prison.
Most minimum security inmates have a higher educational level than other facilities. The majority of them committed white-collar crimes.
Around 22,700 inmates, or about 14% of the entire U.S. prisoner population, are in this correctional facility.
Physical surroundings and housing: FPCs have little to zero perimeter fencing, and inmates live in dormitories, like low security prisons. They have free access to the recreation yard, education area, and room for TV viewing. Quarters remain unlocked even at night.
Activities and culture: The activities at minimum security camps focus on work or rehabilitation programs. Someone is released every week, if not daily.
Amid low security levels at these facilities, authorities continue to look for contraband, the possession of which can result in the transfer to higher-security prisons.
Medium Security
Population profile: Each medium security institution houses 800 to 2,000 inmates who live in cell-type housing similar to those found in high or maximum-security institutions.
No specific crimes can bring you to this type of prison. But those staying at facilities have 30 or more years left in their sentence and are likely to have a lengthy criminal history.
Three-quarters of inmates have histories of violence, while more than 40% have violated discipline programs.
The staff-to-inmate ratio is higher than that found in lower security prisons.
Around 52,500 inmates or 33% of the prisoner population, are in medium security facilities.
Physical surroundings and housing: Medium-security prisons have more robust internal controls than the minimum and low security prisons, with double-fencing and electronic detection systems.
Medium security inmates stay in rooms with metal furniture, including bunk beds, toilet, sink, and locker for their belongings. The number of occupants per room may range from two to 12.
Any windows will feature metal bars with fixed opaque panes, which prevents them from enjoying any outdoor views.
Activities and culture: Medium security prisoners are locked inside the room with a heavy deadbolt lock for most of the day. But their free time outside their cell is longer than those given to high security inmates.
Inmates report to their work detail or other programs around 7:30 AM after going to the chow hall for breakfast starting at 6 AM.
Although their movement is restricted, they can request access to the recreation area for team sports, a designated place for table games or TV-watching, or the education zone.
Prisoner factions exist at these facilities, but violence does not happen as often as in a maximum-security institution. Those who join fights use weapons made of assembled materials, from knives to pipes and other blunt objects.
High Security
Population profile: High-security institutions, also called maximum-security prisons or penitentiaries (USPs), deploy guards and use cameras to monitor inmates, with the following characteristics:
Extensive histories of violence (more than 90%)
Convicted for aggravated assault, murder, and kidnapping (10%)
Received sanctions for prison misconduct (71%)
USP prisoners are younger and have over 30 years remaining in their sentences. Some are psychotic, and many have tribal instincts due to former gang affiliations.
More than 19,800 inmates, or nearly 13% of the prisoner population, are found in maximum-security prisons. You will find the highest staff-to-inmate ratio at these facilities.
Physical surroundings and housing: Perimeters at USPs feature reinforced walls and fences.
Two inmates typically share one room in which they can touch its walls when they stretch their arms.
Like in medium security institutions, a high security prison room is locked by a heavy deadbolt for most of the day. Inside the room are a bunk bed, toilet, and sink—all made of metal.
Activities and culture: Breakfast time and the start of work detail at penitentiaries occur around the same as medium security FCIs.
While inmates have access to the recreation yard and education area, they are generally under lockdown for several weeks amid the volatile environment inside.
USP prisoners do not have rational thinking. Instead, they relate with each other based on a twisted concept of respect, manipulation, and extortion. As a result, routine violence occurs, with participants using blunt instruments and knives.
Administrative Security
Inmates staying at administrative-level prisons:
Have ongoing court proceedings
Need special medical attention due to chronic or severe health conditions
Are about to transfer from one correctional institution to another
Are prone to escape or posing a danger to others
Administrative security prisoners come from different security levels. You can find eCommerce fraud and tax evaders serving time here alongside those convicted of murder and other violent crimes.
Here are BOP's administrative security facilities:
The USP Florence Administrative Maximum-Security Penitentiary (ADMAX)
ADMAX is a maximum-security penitentiary in Colorado that holds male inmates who pose the highest security risks in America.
ADMAX is also called "supermax," as supervision in this prison is more stringent than in maximum security facilities.
Inmates live in single-person cells and can spend 22 to 24 hours under lockdown. They receive on-site physical, dental, and mental health care services.
At the same time, prisoners can get educational or vocational training through self-study via in-cell TV or paper-based correspondence courses.
Federal Medical Centers (FMCs)
FMCs provide medical treatment to prisoners from institutions of various security levels. BOP's six FMCs are FMC Butner, FMC Carswell, FMC Devens, FMC Fort Worth, FMC Lexington, and FMC Rochester.
Medical Center for Federal Prisoners (MCFP)
MCFP Springfield in Missouri admits mainly male inmates from high security prisons with significant medical and psychiatric conditions. The facility is dubbed BOP's in-patient psychiatric hospital and has its own kidney dialysis center.
Federal Transfer Center (FTC)
Federal Transfer Center Oklahoma City is the BOP's central transit hub. Inmates awaiting transfer to their final prison destination stay at the FTC for a few days and weeks.
Metropolitan Correctional Centers (MCCs)
MCCs are inner city correctional institutions near government buildings and federal courts. Inmates who stay at these facilities only do so in the short term as they eventually get transferred to another prison.
Prisoners include both male and female law offenders who are awaiting trial or appealing their sentence. They may also be serving a sentence that is too short, and assigning them to a specific federal prison is impractical.
The country's MCCs are MCC Chicago, MCC New York, and MCC San Diego.
Metropolitan Detention Centers (MDCs)
Like MCCs, MDCs also house federal criminals about to go on trial or receive their sentence. They include MDC Brooklyn, MDC Guaynabo, and MDC Los Angeles.
Federal Detention Centers (FDCs)
America's federal detention centers are in these four locations: Honolulu, Houston, Miami, Philadelphia, and Seattle (SeaTac). Like MCCs and MDCs, FDCs confine male and female pre-trial and pre-sentencing inmates.
Seven Factors That Determine a Federal Prison's Security Level
The security level enforced in a facility will help prevent inmates from escaping and posing risks to the community. The more of these seven elements are present at a correctional institution, the higher its security level is:
Mobile patrols making 24-hour rounds throughout the institution's perimeter
Armed BOP guards are stationed at gun towers around the facility's outside perimeter
Heavy perimeter fencing
Single-person housing
High staff-to-inmate ratio
Locked rooms with bars on view-less windows
Use of metal detectors and similar devices as well as sound guns to intercept inmate conversations
Why Should Federal Inmates Have a Basic Understanding of Federal Prison Security Levels
Understanding each federal prison security level allows inmates to know the kind of life they will face at the facility where they will serve their term.
This knowledge can also motivate them to aim for transfer to lower-level prisons, where they can enjoy more freedom of movement and face fewer risks of violence.
FAQs
1. Who goes to federal correctional institutions?
Individuals who broke federal laws head to federal correctional institutions. Federal crimes cover a variety of violations, from finance to more violent offenses.
They include crimes committed on government property, against federal officers or their immediate relatives, and in multiple states.
2. How are federal correctional institutions different from other prisons?
What sets apart federal correctional institutions from higher-level prisons is the freedom of movement granted to inmates amid their diversity.
Due to their generally non-violent records, you will find drug and sex offenders living with white-collar criminals at the dorm-type housing of these facilities.
3. What crimes put you in a low-security prison?
Low-security prison inmates committed crimes in various categories, from white-collar crimes to drug and sex violations.
4. What is the lowest level of prison in the U.S.?
Minimum-security prisons are the type of federal prison with the lowest level of security. Housing mostly non-violent criminals, these facilities have a strong work orientation as inmates have nine or fewer years left in their sentence.
5. Are low security prisons safe?
Low-security prisons are safe compared to institutions with higher security levels. Although these institutions admit inmates with various crime histories, gangs and gang violence hardly occur.
References
1. Prison Security Levels
https://www.bop.gov/about/statistics/statistics_inmate_sec_levels.jsp
2. 6. About our Facilities
https://www.bop.gov/about/facilities/federal_prisons.jsp
3. Breaking Down the Different Types of Prisons in America
https://www.rasmussen.edu/degrees/justice-studies/blog/different-types-of-prisons/
4. FCI Fort Dix
https://www.bop.gov/locations/institutions/ftd/
5. FCI Waseca
https://www.bop.gov/locations/institutions/was/
6. FCI Ashland
https://www.bop.gov/locations/institutions/ash/
7. About our Agency – We Are An Agency Like No Other
https://www.bop.gov/about/agency/
8. Historical Information: A Storied Past
https://www.bop.gov/about/history/
9. Grand Designs, Small Details: The Management Style of James V. Bennett
https://www.ojp.gov/ncjrs/virtual-library/abstracts/grand-designs-small-details-management-style-james-v-bennett
10. Historical Information (See: 1950s)
https://www.bop.gov/about/history/timeline.jsp
11. Contraband detection and control
https://nij.ojp.gov/topics/corrections/correctional-facilities/contraband-detection-control
12. USP Florence ADMAX
https://www.bop.gov/locations/institutions/flm/
13. USP Florence Administrative Maximum Security (ADX) Inspection Report: See "Health care"
https://cic.dc.gov/sites/default/files/dc/sites/cic/publication/attachments/Florence%20ADMAX%20Inspection%20Report%20and%20BOP%20Response%20-%2010.31.18.pdf
14. USP Florence Administrative Maximum Security (ADX) Inspection Report: See "Education and programming"
https://cic.dc.gov/sites/default/files/dc/sites/cic/publication/attachments/Florence%20ADMAX%20Inspection%20Report%20and%20BOP%20Response%20-%2010.31.18.pdf
15. MDC Guaynabo
https://www.bop.gov/locations/institutions/gua/