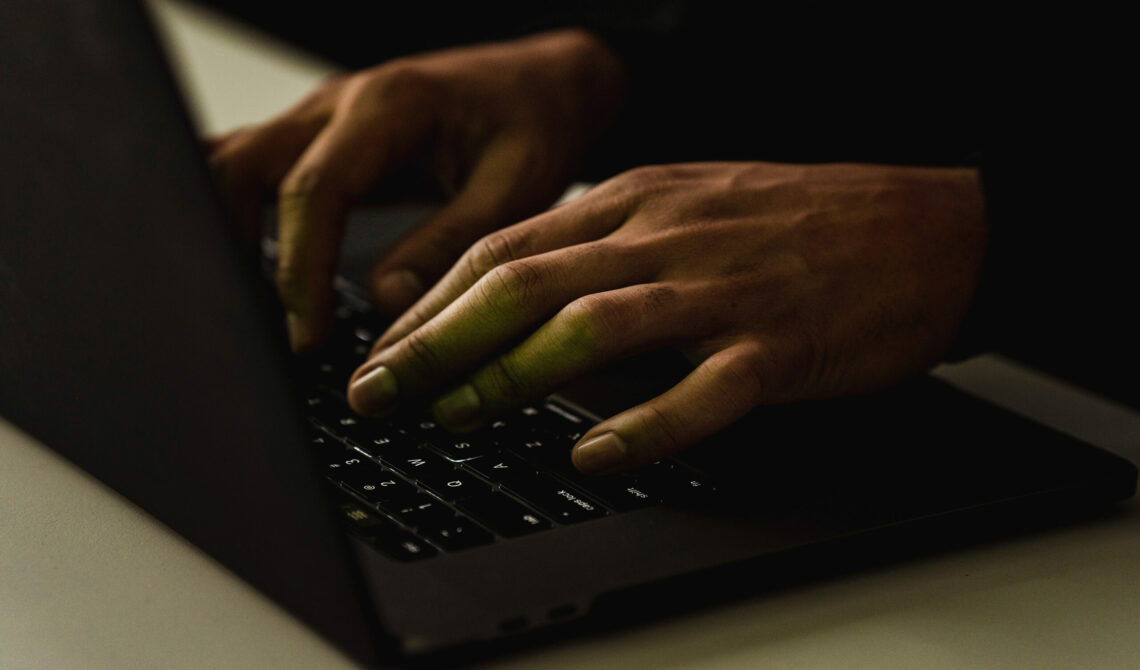 As of March 2021, the number of incarcerated individuals in the United States is nearly 1.8 million. This number includes individuals in various corrections facilities, such as jails (647,200) and prisons (1,193,900).
Looking up an inmate may seem complicated and demanding with such a large number of incarcerated individuals. Prisoner lookup is even more challenging because each state department of corrections maintains a different database.
However, you can manage those constraints using lookupinmate.org, which offers a search tool to help you find loved ones or family members in jail. We have compiled the crucial data and links to relevant web pages to aid your inmate search.
With our one-stop inmate lookup website, you can view inmate records from various correctional institutions in the U.S. These facilities include:
Local jails
Immigration detention centers
To find an inmate's location, you only need to know the inmate's full name, date of birth, and sex. You can also add information like the arrest's state to provide more precise results.
Inmate Records
The United States criminal justice system considers inmate data as public records. This data include inmate information such as:
Degree of offense
Sentence type
Rewards for good behavior
Demerits for bad behavior
Admission date
Court name
Sentence status
How to Find Someone in a City Jail or a County Jail
Jail records are typically accessible through government organizations' official websites or privately-owned sites that access local inmate records. Online visitors can view digital directories or look up inmate accounts for a modest fee. 
There are internet inmate locators for the county, local, and municipal correctional facilities. Usually, you can access these search tools via the websites of the county administration, sheriff's office, or municipal police departments. 
Remember that county, city, and local inmate locators function independently. Consequently, search results differ for local inmate data.
Starting Your Search
The following steps show how to search for prisoner data on a local, municipal, or county law enforcement agency's or jail's website:
Find out where the convicted or jailed individual is serving time. You can use public criminal records or third-party aggregation websites to do this step.
Confirm if the law enforcement agency or jail has access to public information on inmates. In addition, ensure that you have the inmate's identification number, name, or age.
If there is an accessible inmate record, you can obtain it by following the procedures on the website.
How to Find Out the Release of Someone From Jail
Generally, an inmate's sentence is over on the day of release. After that, inmates no longer have to stay in jail custody and can rejoin society.
Moreover, an inmate's release date often depends on their criminal sentence or a parole hearing. Additionally, the release schedule may be available if you search for their record and look at the sentence details section. 
You can also call the administrative staff at the jail or prison to get the information above.
However, in some cases, an offender's release date may not always be publicly available because of a possible compromise to their safety.
What Is Jail?
Jails typically house individuals for a short period. Jails are places that fall under a local authority (like a county) where law enforcement agencies can detain individuals waiting for a trial or those formally charged with a minor crime.
Additionally, most individuals in jails are there for misdemeanors or lesser offenses rather than grave crimes.
Felony and misdemeanor are the two main categories of criminal behavior. Moreover, a misdemeanor is a less grave crime than a felony, which is punishable by a short-term jail sentence, usually less than a year.
The original intent of jails was to house adult inmates. However, authorities may occasionally detain juveniles in jails before or after adjudication (a ruling by a judge).
Examples of jail facilities include:
Special jail facilities, such as release or medical care centers
County and city corrections facilities
Halfway houses
Temporary detention centers
Generally, jails provide boot camps and work release programs. Additionally, some facilities offer education, drug abuse, and employment initiatives.
Corrections staff create the correctional programs above to assist inmates in improving their lives and avoiding re-arrest.
Inmates can gain from correctional programs by staying occupied and being less likely to trouble the jail staff.
According to the 2020 survey by the Bureau of Justice Statistics (BJS), a 25% decline in the population of jail inmates from midyear 2019 (734,500) to midyear 2020 (549,100) happened in the United States.
The Difference Between County Jails and State Prisons
The primary distinction between a county jail and a state prison is how long an offender must stay to serve their sentences fully.
For instance, you can often find inmates serving sentences of less than a year housed at county jails. These facilities can also detain inmates who cannot post bail and are currently appearing in court while awaiting sentencing.
In contrast, state prisons confine prisoners serving longer sentences for offenses with more grave consequences.
Who Operates Prisons?
State governments maintain and operate state prisons. In contrast, the Department of Justice's (DOJ) Bureau of Prisons (BOP) is responsible for the maintenance and custody of over 151,000 federal inmates. 
Nearly half of these federal inmates received criminal sentences for federal drug use. 
Prison Staff or Employees
In most cases, a warden serves as the chief executive of a prison. The warden monitors the operations of the correctional institution. 
Occasionally, wardens have executive assistants who help them carry out their primary duties, including maintaining the facilities and communicating important information to the public.
Typically, wardens have colleagues under them known as "associate wardens," who have specific responsibilities related to inmate supervision and rehabilitation. 
Other prison employees include: 
Department heads
Unit managers 
Case managers
Counselors
What Are Corrections?
Corrections refer to the monitoring of detained, arrested, or convicted individuals. Moreover, the correctional population falls into two broad categories: community and institutional corrections.
What Do Private Investigators Need to Know?
Law enforcement personnel and private detectives should be familiar with the jail or prison system. 
Occasionally, individuals hire private investigators (PIs) to help them locate inmates. Additionally, PIs frequently visit prisons to speak with prisoners who participated in a crime or observed a criminal act.
Seeking Legal Help
Due to their legal status, prisoners have fewer rights than regular citizens. However, inmates still have some limited freedom of speech, the ability to possess property, and other fundamental liberties.
You should consult a lawyer if you, a friend, or a family member are facing criminal charges.
 Lawyers or defense attorneys can prevent someone from serving a jail or prison sentence. These professionals can also help clients spend less time in jail or prison if a conviction is unavoidable.
Key Statistics About Prisons and Correctional Facilities
Here are some significant statistics regarding prisons in the United States:
The incarceration rate was 358 per 100,000 U.S. citizens in 2022, the lowest since 1992.
The number of entrances to federal prisons (less 19,000) and state prisons (less 211,800) dropped by 40% from 2019 to 2020.
State and federal prison releases dropped during 2020 (decreased by 58,400, or nearly 10% from 2019). However, this rate remains slower than the reduction in admissions.
From 2010 to 2020, the rate of sentenced imprisonment for U.S. residents decreased by 32% among Native Hawaiians, Asians, and other Pacific Islanders; 37% among blacks; 32% among Hispanics; 26% among whites, and 25% among American Indians and Alaska Natives.
In 2020, the prison population in federal or state jurisdiction had decreased by 399,700 (down 25% compared to 2009), the year the prison population in the United States peaked and 214,300 (down 15% compared to 2019).
Nine states indicate a minimum 20% drop in incarcerated people between 2019 and 2020.
Between 2019 and 2020, the prison populations in Texas, California, and the Federal Bureau of Prisons decreased by more than 22,500, accounting for 33% of the overall fall in prison populations.
FAQs
Can I visit inmates while they are housed in the reception center?
Each state has specific regulations regarding visiting inmates housed in the reception center. However, in many cases, you can visit an inmate housed in the reception center.
For example, in California, you can call an inmate in the reception center upon completing the visiting application process and becoming an official visitor. Reception Center visiting takes place by appointment only.
What type of privileges is an inmate entitled to while in reception?
Until the reception and categorization process is over, an inmate is in a privileged group. This condition indicates that the authorities do not temporarily allow family visits and personal packages for the inmate.
Still, inmates can have a secretary that authorized half of the monthly cafeteria draw, one phone call for the first week, and one call every month after. 
How do I find an inmate in the United Kingdom?
You can use the United Kingdom (U.K.) government's prisoner search tool to locate an inmate in the U.K. 
However, the prisoner must grant permission to access their information unless you represent a specific organization, such as a solicitor's firm or the police department.
Visit www.gov.uk/find-prisoner to access the U.K.'s online prisoner location service.
How do I find an inmate in New York?
You can visit the New York City (NYC) Department of Corrections (DOC) inmate lookup service to find an incarcerated individual in NYC. 
Moreover, you can use the inmate lookup service to obtain the following information regarding inmates in the (DOC) jail system:
Charges
New York State Identification Number (NYSID)
Holding location
Release date
Court date and location
Book and case number
Jail mailing address
Bail or bond amount
At lookupinmate.org, you can access inmate records from more than 7,000 U.S. correctional facilities. If you want to find an inmate in New York, you can search for them at https://lookupinmate.org/new-york/.
Just fill out the basic information in the search bar. If you cannot find the information you are looking for, you can check the facility's link to get the inmates' contact details. 
Is jail better than prison?
Prisons are more capable of meeting the inmates' necessities because government organizations built these facilities for long-term incarceration. 
In contrast, jails have a higher proportion of transients and underdeveloped premises. Consequently, many offenders choose to remain in prison because it can provide them with a more stable lifestyle, more activities, and better amenities.
For instance, many repeat offenders might prefer prison sentences to jail time followed by probation.
Some convicted individuals claim that it is challenging for people to get enough rest, eat regularly, or engage in physical activity while serving time in jails because of the constant intake of people.
Moreover, budget cuts in some jails may result in lower-quality or insufficient meals. These issues frequently lead to accusations of violations of an inmate's right to humane treatment.
Inmates with a criminal history or a high likelihood of conviction can also petition for a transfer from jail to prison. Occasionally, defendants might accept a plea bargain that is less than favorable because they want to get out of jail as quickly as possible.
Jail inmates can also continue to enjoy the same fundamental rights as other prisoners. These rights consist of:
The right to petition in court
The right to medical care
The right to be free of racial discrimination
The right to be treated humanely
The right against cruel and unusual penalties
The right to be free of sexual offenses or harassment
References
1. People in Jail and Prison in Spring 2021
https://www.vera.org/downloads/publications/people-in-jail-and-prison-in-spring-2021.pdf
2. Inmate State Records
https://staterecords.org/inmate
3. Jail Inmates in 2020 – Statistical Tables 
https://bjs.ojp.gov/content/pub/pdf/ji20st.pdf
4. Federal Prison System
https://www.gao.gov/federal-prison-system
5. Prisoners in 2020 – Statistical Tables
https://bjs.ojp.gov/content/pub/pdf/p20st.pdf
6. Reception and Classification Process
https://www.cdcr.ca.gov/ombuds/ombuds/entering-a-prison-faqs/
7. Inmate Location and Information
https://portal.311.nyc.gov/article/?kanumber=KA-01960
8. What is the Difference Between Jail and Prison?
https://www.hg.org/legal-articles/what-is-the-difference-between-jail-and-prison-31513