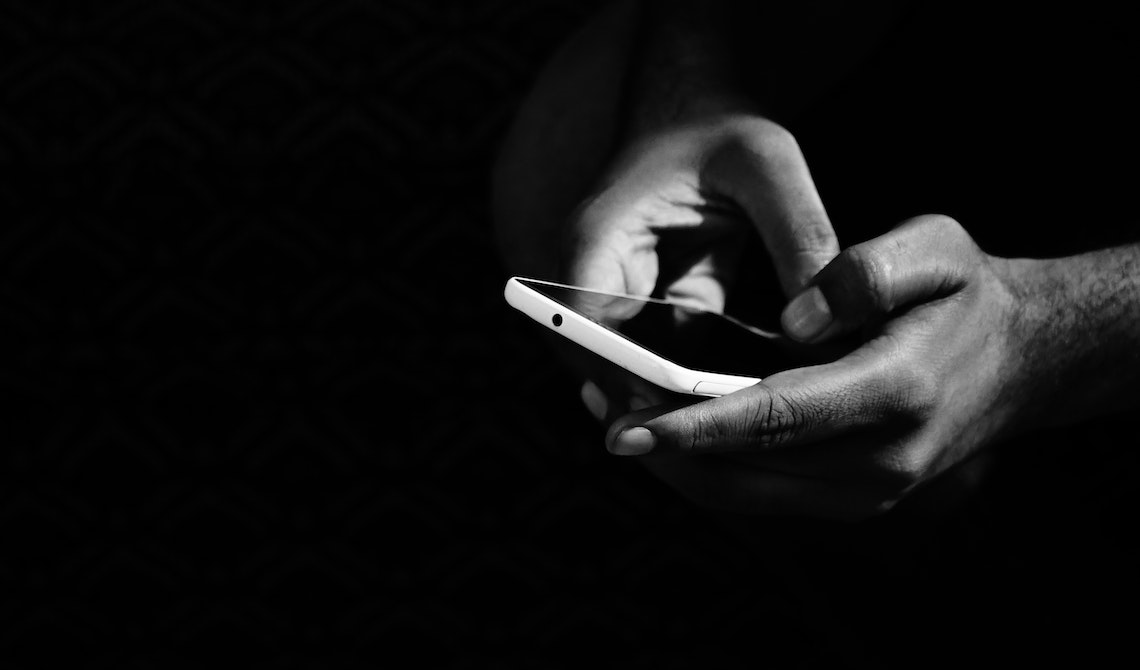 There are over 310 million smartphones in the United States, and growing. Likewise, almost two million incarcerated individuals are inside America's prisons. But can inmates have phones in jail?
In America, federal and state prisons have a blanket ban on cell phones which are considered contraband.
Despite the ban, contraband cell phone use in prisons has become rampant. For instance, in Georgia, a prison shakedown on January 1, 2023, resulted in the confiscation of 8,074 contraband phones from the state's prisons.
The primary reason for the increased smuggling of phones in America's correctional facilities is the prohibitive costs of inmate phone calls. Many families can't afford the high cost of maintaining contact with someone they love behind bars.
In response to this problem, U.S. President Joe Biden signed the Martha Wright-Reed Just and Reasonable Communications Act of 2022. The new law aims to regulate prison phone call prices and resolve the seemingly high costs.
This article explores the conditions inside America's prisons and their policies about having phones in jail. It also tackles the importance of recreational activities in prison.
Furthermore, this article examines prisoners' daily activities and how communication is crucial for rehabilitation.
If you want to remain in contact with an inmate, you must keep in touch with the correctional facility where they are housed.
You can visit LookUpInmate.org and get the latest contact information of over 7,000 correctional facilities nationwide. Our website provides an easy-to-use inmate and facility locator to ensure you have the latest information on your loved one's whereabouts.
How Do Prisoners Communicate With the Outside?
Prisoners are still allowed limited communication with the outside world despite their situation. The amount of contact they're allowed with people outside depends on the type and severity of the crimes they've commited.
Inmates not deemed security threats may have more ways to communicate with people outside prison. Most incarcerated people can do so via written communication, personal visits, and phone calls.
Why Do Some Jails Allow Phones?
The U.S. Constitution protects the freedom of speech but doesn't state that prisoners have the "right" to access phones.
The federal courts maintain that prisoners don't have any constitutional rights to unrestricted phone calls if there are other means of communicating with family members.
As a matter of policy, the Bureau of Prisons (BOP) imposes phone regulations consistent with sound prison management on prisoners. Many correctional facility authorities regard phone access as a privilege given only to qualified inmates.
Telephone calls can be a convenient way of communication between an inmate and their loved ones. There are instances when loved ones might not be able to visit often and can only make phone calls.
However, phone calls in prison are different from regular calls. For one, prison staff or corrections officers monitor phone calls.
Also, an inmate can only initiate collect calls to people included in the approved list.
Do Inmates Get to Use the Phone Every Day?
A prisoner doesn't have the right to use the phone every day. They can't pick up the telephone and make a call whenever they want.
The frequency of phone use by an inmate depends on the regulations imposed by the federal or state prison authorities, the state's Department of Corrections, and the Federal Bureau of Prisons.
For instance, in Washington state, prison policies don't mention whether inmates can use phones daily. However, the policy states that inmates may have limited phone access to ensure public safety and the orderly management of the facility.
Furthermore, prisoners should have access to reasonably priced call rates when phoning their loved ones.
How Long Are Inmates Allowed on Phone?
Inmates usually have 300 minutes for phone calls a month. During November and December, prison wardens may allow an additional 100 minutes on top of the monthly call limit to promote family contact during the holidays.
In some facilities, prisoners can make multiple phone calls daily if they call pre-approved numbers.
The inmate has to submit a list of phone numbers they want to contact, which the prison authorities approve.
What Happens to Phones in Jail?
When a person gets arrested, all their belongings, including cell phones, are confiscated by law enforcement officers. Cell phones not provided by the prison authorities are considered contraband cell phones.
Prison authorities see danger in contraband phones as these devices may pose a threat to public safety and the safety of everyone inside a correctional facility. These smartphones can coordinate criminal activity, intimidate witnesses, and plan escapes.
Will Cell Phones Be the Downfall of Prisons?
Federal prisons currently prohibit inmates from having cell phones. The Cell Phone Contraband Act bans cell phone use by unauthorized persons inside a correctional facility.
Phones confiscated in prisons are sent to the BOP's forensic laboratory in Washington, D.C. The clamp down on contraband phones reflects the growing problem of cell phone smuggling inside prisons.
Can Prisoners Use the Internet?
Federal prisons highly regulate internet use in prisons. The BOP uses TRULINCS (Trust Fund Limited Inmate Computer System) to access limited information from the internet.
TRULINCS is a program the BOP uses to provide limited computer access. The system allows inmates to send and receive emails even without access to the internet.
Can Inmates Play Video Games?
Some U.S. prisons allow inmates to play video games while incarcerated. However, the gaming experience may be different for gamers outside prisons.
Prisoners won't be able to access the latest video game consoles. Instead, they can play games on inmate tablets provided by authorized providers like JPay and GTL (Global Tel Link).
Can You Access Social Media From Jail?
Most U.S. prisons prohibit prisoners from accessing any social media account they may have before incarceration. Many are pushing to use social media to communicate better with family members.
However, some fear that the speed and ease of communication in social media can facilitate criminal activities or become means to harass fellow inmates or victims.
The fear of criminal activity fuels the drive to prohibit inmates from using social media, even though most states don't have specific legislation banning its use.
Can Prisoners Use Facebook in Jail?
Generally, prisoners are not allowed access to social media or make updates on their Facebook accounts.
For instance, in Alabama and Iowa, the prohibition against prisoners accessing and posting on social media extends to relatives. A loved one can't post anything about their incarcerated family member in prison.
How Do Prisoners Have TikTok?
Prison TikTok videos have become viral in the past few years as prisoners suddenly post clips of their lives behind bars. Prisons expressly prohibit inmates from accessing and updating their social media accounts.
In most cases, prisoners update their TikTok accounts through contraband cell phones smuggled inside prison walls, violating most prison regulations.
Can You Use Instagram in Jail?
As with other social media accounts, incarcerated people can't have access to websites like Instagram. Prison officials don't allow prisoners social media access because of the possibility of enhancing criminal activity inside prisons.
Do Prisons Have Netflix?
Nowadays, prisons have access to video streaming sites like Netflix. However, prison officials may regulate the movies shown on prison televisions and limit viewing places in communal areas.
There are instances where prisons allow television (TV) sets inside prison cells.
In states that allow TVs in cells, prisoners with good behavior are the ones who are usually allowed this privilege. However, available shows are usually live programs like sports events and educational videos.
Can Prisoners Watch YouTube?
Prisoners cannot watch YouTube videos like they can't access other social media platforms. Federal prison systems don't provide internet access to prisoners. No internet access simply means no YouTube website to visit.
Just Let People Have Cellphones in Prison
The use of cell phones in prison is an issue many people want to change. Currently, cell phones are considered contraband in federal and state prisons and county jails.
A prisoner can only call someone through the phone system provided by the federal or state penitentiary and the contracted phone service provider.
However, for some prisoners, a cell phone can be that lifeline to their loved ones that keeps them together.
The sentiment concerning the unrestricted use of cell phones in prison is growing, which may lead to drastic changes in the country's correctional system.
Cell Phones in Prison: A Former Inmate Explains the Real Deal
A former inmate from South Florida revealed one compelling reason why the use of contraband cell phones is increasing inside America's prisons.
In an interview published by the Broward Palm Beach New Times, one main reason for the rise in contraband cell phone use is the ridiculously overcharged prison phone rates in correctional facilities.
Prison phone calls have always been expensive for many inmates and their families. Sometimes, families living under a tight budget can't afford the cost of staying in touch with an incarcerated loved one.
Many want to use cell phones in prison because of the speed of communication it provides and, more importantly, its cheaper costs.
Traditionally, inmates and their loved ones can communicate via correspondence (sending letters) or through expensive phone calls using an inmate's prepaid account.
The real deal may be that prisoners and their families may benefit from cheaper communication if only the criminal justice and prison system allow access to cell phones and social media.
"In Prison, a Phone Was My Lifeline. Until I Got Caught With It"
For many inmates, a phone call is one of the lifelines that makes incarceration bearable. The time used to talk to people who care is an uplifting moment for someone in despair.
According to 50 years of empirical study, inmates having regular conversations with family members yields positive results.
Prisoners in close communication with loved ones experience reduced recidivism, improved health, and better educational performance.
Recidivism is the tendency to relapse into criminal behavior.
What Do Prisoners Do All Day?
If you're to describe a prisoner's daily activity, you'll get one consistent description: it's a fixed, mundane routine, day in and day out. A typical day behind bars starts early in the morning.
In low– to medium-security prisons, inmates must be awake by 4:30 AM and present at their designated workplaces by 6:00 AM.
Meanwhile, inmates without work duties may attend class or counseling sessions. Prisoners can also call their family and friends during the allotted schedules.
Breakfast, lunch, and dinner are all served according to schedule, and prisoners line up to get their portions in the mess hall. A commissary visit may be for inmates with funds in their accounts.
Prisoners who want to taste food not part of the daily prison rations can visit the in-prison grocery.
Life can be more mundane in high-security prisons, as inmates may be restricted to their housing units due to safety and security concerns.
What Do Inmates Do for Fun?
Prisoners can enjoy recreational activities while behind bars. These activities are intended to break the monotony and include fun moments that may improve the well-being of incarcerated individuals.
Prisons may offer active recreational activities like sports, art classes, sessions to pursue hobbies, gym workouts, and other educational programs. Passive recreational activities, meanwhile, include listening to music on the radio, reading, or watching television in their cells or a communal room.
Can Prisoners Watch TV?
Most prison facilities allow inmates to watch TV in communal areas or, in certain conditions, inside their cells. The types of programs prisoners watch on TV depend on the prison facility. Educational programs are often the primary type of programming available for inmates.
Aside from education shows, news, sports programs like the NFL (National Football League), game shows like the "Price is Right," and select series are in the lineup of TV programs inmates can watch.
In some cases, inmates can purchase a channel or program from the commissary that's not available in the free TV programs for inmates.
Are Inmates Allowed Music?
Inmates are now allowed to purchase MP3 players for music listening. The service can be accessed through the TRULINCS network.
Inmates can purchase a 4GB to 8GB MP3 player from the commissary and then download the music they want. The TRULINCS music service provides over two million songs to choose from.
If you have a loved one behind bars and want to maintain communication and continue your support, visit LookUpInmate.org. Our website provides the contact information of over 7,000 correctional institutions in the United States.
Get contact numbers, visitation hours, phone call schedules, and other information needed to continue communicating with a loved one behind bars.
Frequently Asked Questions (FAQs)
1. Why do inmates always ask for money?
Despite their incarceration, prisoners still need money to make phone calls and purchase necessities from the prison commissary.
Family members might be burdened by their incarcerated loved one's money requests, but understanding their situation may alleviate ill feelings.
2. Can prisoners hug their visitors?
Prisoners can hug their visitors briefly at the beginning of the visit. During the pandemic, protocols have restricted contact visits in prisons.
However, prison visit restrictions have changed depending on the jurisdiction of the correctional facilities.
Also, note that physical contact that might be deemed "excessive" can result in the termination of the visit.
Though correctional officers are trained not to overreact, visitors should be mindful of gestures that might be considered excessive, like inappropriate displays of affection.
3. Can prisoners make friends?
Yes, prisoners can benefit significantly from developing friendships inside and outside prison. Research has shown that having friends indicates reduced recidivism in returning prisoners.
4. Are prisoners allowed to have iPhones?
In most federal and state prisons, cell phones are considered contraband. The methods of communication with relatives, friends, and attorneys are via correspondence, visitations, and prison phone calls.
5. Can prisoners use iPads?
Prisoners can access an iPad-like tablet provided by companies like Aventiv Technologies. This Dallas-based company has supplied over 600,000 tablets to incarcerated inmates in 22 states and 285 county jails.
The Aventiv tablets don't have a WiFi connection, but these gadgets can be used for video calling, sending, and receiving short video messages.
6. Where do prisoners hide mobile phones?
There's a particular skill and creativity involved in hiding contraband in prisons. Cell phones have been seen stashed in ceilings, walls, and toilets. Sometimes, cell phones are placed in common areas like libraries, yards, kitchens, and workstations.
In some cases, contraband phones are hidden inside hollowed-out books, under loose clothing, within other electronic devices, and in food containers.
7. How do prisoners get phones in jail?
The most direct method prisoners use to get phones inside jails is smuggling. An accomplice, whether a friend, a family member, or someone working from inside, discreetly smuggles the contraband into the prison.
Steps have been taken to prevent the entry of contraband. In time, policies will eventually reduce the use of unauthorized cell phones in America's prisons.
References