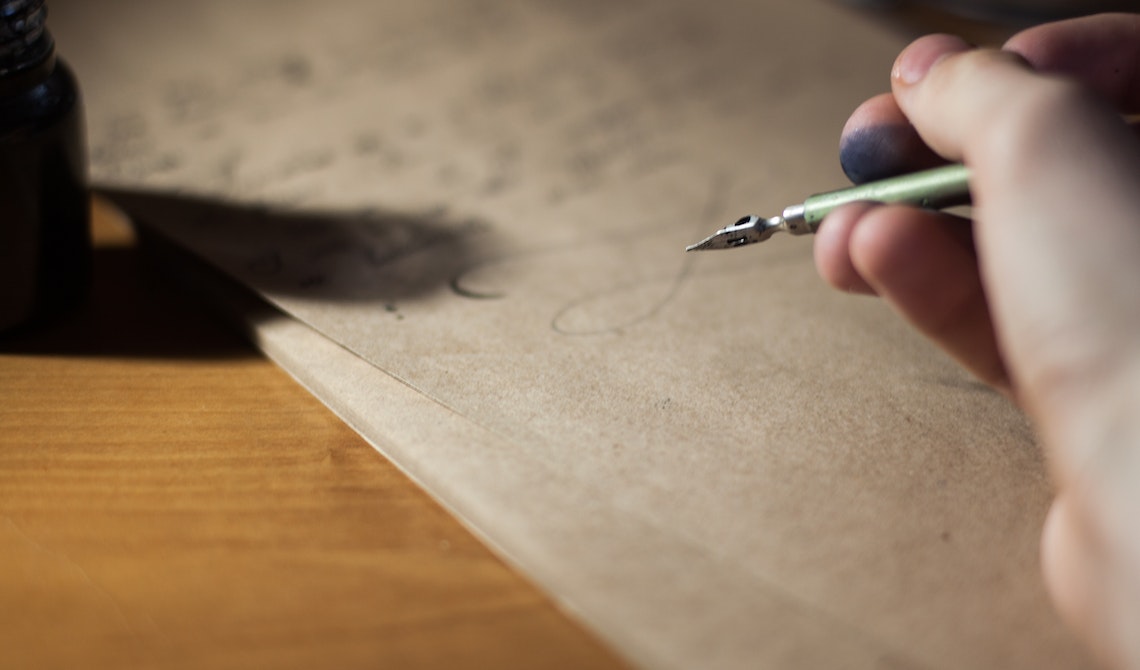 Receiving letters can be the closest thing to hearing another person's voice when they are in prison. 
Both physical and electronic mail serve as the inmates' windows to the outside world. In particular, snail mail gives individuals a tangible representation of connections with loved ones or someone beyond their prison walls.
This correspondence can also sustain emotional ties and inspire prisoners to work toward a better life post-incarceration.
Although inmates have the right to receive letters, prison officials are duty-bound to inspect mail for contraband. 
Prison facilities across the United States also vary in their policies for inmates when receiving mail. 
For instance, in some correctional institutions, prisoners may only get a photocopy of the original letter sent to them or view them on a portable tablet or mounted screen.
Do you want to know how you can safely reach out to inmates and start a correspondence? This article discusses the value of engaging with inmates through letter-writing and how to choose a prison pen pal.
This article will also guide you in setting goals for your correspondence, determining your content, and ensuring the letter's delivery to the recipient. 
lookupinmate.org allows you to search through more than 7,000 correctional facilities nationwide. We also have detailed web pages for every jail and prison, where you will find its mailing address and other contact information.
Writing to a Person in Prison
You may find connecting with prisoners easy to do if you grew up with a family member or close relative who went to jail or prison. 
Starting a correspondence with the inmate community may also be something you are inclined to do if your church or community has outreach programs targeting prisoners.
But if you are exploring becoming an inmate's pen pal for the first time, it would be good to know what to expect and how to make the most out of the experience.
Who Can You Write To?
If you know people in prison, they would be the best persons to write to if you plan to engage with the inmate community. You can write a letter to that friend, relative, or acquaintance and ask if they would be open to corresponding with you.
You can search online for websites dedicated to finding prison pen pals of all genders. Most websites offer the names of inmates, their profile photos, and addresses. 
Death row inmates also join these pen pal services, so writing them is also a great option. Meanwhile, federal inmates can receive and send emails using their own prison-monitored website.
Learn as much as possible about the website and your prospective pen pal before corresponding with the inmate.
Guide to Writing Letters to Incarcerated People
Becoming an inmate's pen pal can be a game-changer in the life of your letter recipient. To make letter-writing a worthwhile experience, you should communicate with your inmate pen pal based on these goals and values. 
Goals of Letter-Writing to Incarcerated People
Sending letters to inmates goes a long way in boosting their morale. Physical mail gives them something to look forward to when prison staff does mail call. 
Deciding to start a correspondence with an inmate is a commitment that promotes the following:
Solidarity 
Inmates do not always receive visits or mail from their own immediate families. Becoming a pen pal to someone in prison makes you part of their support system. 
Your letters can make them feel less alone and less prone to depression or even suicidal tendencies. 
Improvement of Inmate Welfare
Pen pals who share what their conditions are like in prison can provide a point of view that advocacy groups need when pushing for reforms in the prison system.
Lower Recidivism and Psychological Problems Upon Release
Studies show that inmates with various forms of contact with their family members or other individuals while in prison can easily transition back to society. 
Upon release, former inmates can avoid the possible effects of community stigma, such as depression, suicidal tendencies, or recidivism.
Recidivism refers to the tendency of a convicted criminal to reoffend or commit another crime.
Values to Guide Communications With Inmates 
Like any other human being, prisoners long for human contact. Make your letters effective by writing in a tone that embodies the following:
Hope
You can keep them updated with local or world events. However, ensure that you include positive news and not just focus on the depressive news stories.
Celebrate special occasions with them, like their birthday, Christmas, Easter, and other holidays. Also, let them know that you support their preparations for their release.
Respect 
While you can share jokes and anecdotes with your pen pal, avoid writing anything that may make them feel guilty or tease them about their imprisonment.
Discretion
As prison officials will likely open your correspondence, avoid writing anything that can get your pen pal in trouble. Avoid sharing any maps or drawings that may appear like an escape plan.
Also, limit sharing personal information, whether about yourself or your family. You can send updates about yourself without compromising your security.
Neutrality (Not Judgment)
Avoid dwelling on, commenting on, or giving advice on their case or past criminal life. Keep them looking toward what lies ahead. 
Other Things to Consider When Writing to Incarcerated Individuals
After establishing the right mindset for your letter-writing, follow these essential tips to develop rapport with your penpal:
Ensure That Your Letter Reaches the Inmate
Research your pen pal's facility to verify the address and mail rules. Some prisons have weight and dimension limits for physical mail. You should comply with these requirements to ensure that your letter reaches your pen pal instead of being discarded.
On your mailing envelope, include the following:
Your pen pal's department of corrections identification number
Their full name
Facility name
Facility address
Set Your Procedures
Determine what return address to use. Keep your residential location private by using a P.O. Box or the address of your letter-writing organization.
What to Write
Keep in mind the goals and values of letter-writing when deciding on the content of your letter. Do not initiate discussions about politics, race, and religion that can become a source of argument.
Suppose your pen pal opens up about their struggles with certain addictions. In that case, you can point them to educational and inspirational resources to help them leave their bad habits.
You can also think of safe and positive topics to write about, such as happy memories or your mutual interests and hobbies. Share your experience, then ask your pen pal to do the same.
What Do You Write in Your First Letter to a Prisoner?
When writing your pen pal for the first time, mention their name, write a simple greeting, and share some basic information about yourself.
Then try imagining what you would say to someone you have just met at a new workplace or social gathering. You can talk about the weather, what you did during the weekend, or an interesting article you read that day. 
You can also include open-ended questions such as "how are you feeling?" and "what keeps you busy?". Then you can use the inmate's response to move the conversation forward.
Remember to be straightforward in your letters. Tell the inmates how you got their information through a pen pal service or a community or church project. 
Also, inform the inmate about your reasons for writing. If you are participating in a local pen pal program, say so. Add that you would like to write to them until they are released or as long as necessary while they serve their prison term. 
Moreover, tell your pen pal how often you will write to set expectations right from the start.
Be sure to find out about the mailing rules at your pen pal's prison facility. You can also ask questions about your pen pal's boundaries—what they feel comfortable discussing and any other prison restrictions. 
U.S. State-Specific Mail Rules
Besides the policies of county jails and local correctional facilities, each U.S. state has its own general rules for sending mail to inmates. You can research these requirements online.
Some states like California list the types of mail accepted at their correctional institutions. Meanwhile, Florida specifies the page limit of mail content while Arizona enumerates unacceptable items.
In other places like Oklahoma, the state only allows the use of e-messaging for communicating with the inmates if you are not a member of their immediate family, 
Connecticut's Department of Correction goes as far as identifying the type of people with whom its state inmates cannot write letters.
Michigan is among the states that scan mail and provide only digital copies to inmates. Thus it advises letter-writers to use black or blue ink for handwritten messages to produce better quality scans.
Safety 
Ensuring your privacy and safety is a priority as you build pen pal relationships. 
You can use a P.O. box address or the address of your pen pal organization as a return address to avoid giving away your home address. 
You also have to think carefully before sharing personal information with an inmate who is not your family member. This way, you will not have to worry about pen pals or their friends tracking you down. 
How Can I Safely Write to a Prisoner?
You may encounter unique situations as your letter-writing progresses. Here are tips for responding to these scenarios: 
My Pen Pal Faces Danger or Violence Risks in Prison 
Offer support by asking your pen pal what practical assistance they need. They may urge you to raise the issue with a warden, ombudsman, or local lawmaker.
You can reach out to civil liberty or prisoner advocacy groups for advice on the next wise move. When writing letters or calling officials, note the dates, times, and subjects covered during your calls. 
Also, keep copies of your letters. Get permission from your inmate pen pal before sharing what they wrote about their situation.
I Shared Some Incriminating Information With My Penpal (e.g., My Precarious Immigration Status). Are There Any Repercussions?
If your pen pal is awaiting parole, your letter can affect their release as they may be associated with your law violation. Depending on the inmate's case, it may delay their parole or cause re-arrest.
Prison officials do not always read the content of the prisoners' letters after inspecting mail for contraband. So these authorities may not even contact you or other officials for any incriminating details you shared. 
But you can seek legal advice about what you should do if prison officers become aware of your letter's content. 
I Was Recently Released or on Parole Myself. I Am Not Sure if Corresponding With Them Violates Their Incarceration or My Terms of Release.
Before starting a correspondence with an inmate, consult your parole officer or social worker first to clarify the terms of your parole. Doing so will save you the trouble of doing damage control.
You will have to tell your pen pal about your legal status to protect them and yourself from any repercussions of sharing incriminating details in your letters.
Frequently Asked Questions (FAQs)
1. Do inmates like getting letters?
Yes they do. The thought that someone knows and thinks about them can lift their spirits while they serve time at a correctional facility. 
Some prisoners can feel that time has stood still since they entered prison. But hearing from loved ones gives them something to look forward to.
2. My pen pal and I do not have anything in common. What do I do?
Be patient. Learn to appreciate the uniqueness of your pen pal. Ask questions about what hobbies or topics they are interested in. Later on, you may discover that you have things in common as you exchange daily experiences.
You may be surprised about how simple situations involving grandchildren, pets, or plants can become a conversation starter that will unearth shared interests. 
3. Is it appropriate to ask why my pen pal is in prison?
It would be best to wait for your pen pal to write about this information themselves. The incident that led to their conviction and the circumstances surrounding their arrest may have been traumatic.
Your relationship usually needs to reach a certain level of trust before they share details about their incarceration. 
4. How long should I expect to wait before hearing back from my pen pal?
Correspondence groups suggest waiting up to two months before sending another letter. Prisoners can only send a specific number of free letters per month if they do not have money. 
You may also use lookupinmate.org or the inmate locator of your email service, letter-writing organization, or the Federal Bureau of Prisons to verify whether your pen pal has been transferred or released.
5. I do not want to disclose my home address. What are my options?
You may use a P.O. box, a work address, or the address of an organization that is willing to receive and hold your pen pal's letters. 
6. My pen pal disclosed the reason for their imprisonment. Now, I feel uncomfortable or unable to continue corresponding. What do I do?
If you belong to a charity or letter-writing group, share your uneasiness with someone in the organization. Advocacies believe that incarcerated people can change and that correspondence provides the inspiration to turn their lives around. 
Organizations acknowledge that some people may not be a good match for some inmates. They may rematch the inmate with someone else if you still feel uncomfortable after airing your concern.
7. I am using my pen pal's name, but the prison will only recognize their legal name, which they do not go by. What should I do?
Most letters for inmates only reach their destination if you use their legal name on the mailing envelope. 
You can address your pen pal by their preferred non-legal names in the body of your letter.
8. Does it have to be letters, or can my pen pal and I correspond by email?
Besides writing physical letters or greeting cards, you may send inmates emails depending on their facility's mailing policies. 
9. Can I send my pen pal in prison a care package?
It depends on the restrictions of your pen pal's facility. Visit the website of the inmate's institution to review their mailing rules. Knowing what the prison accepts can open up fresh possibilities. 
For instance, you and your pen pal can read the same books and start talking about it like book clubs do. Or you can do a collaborative art piece by sending a drawing to which your pen pal can add an element in each letter.
References