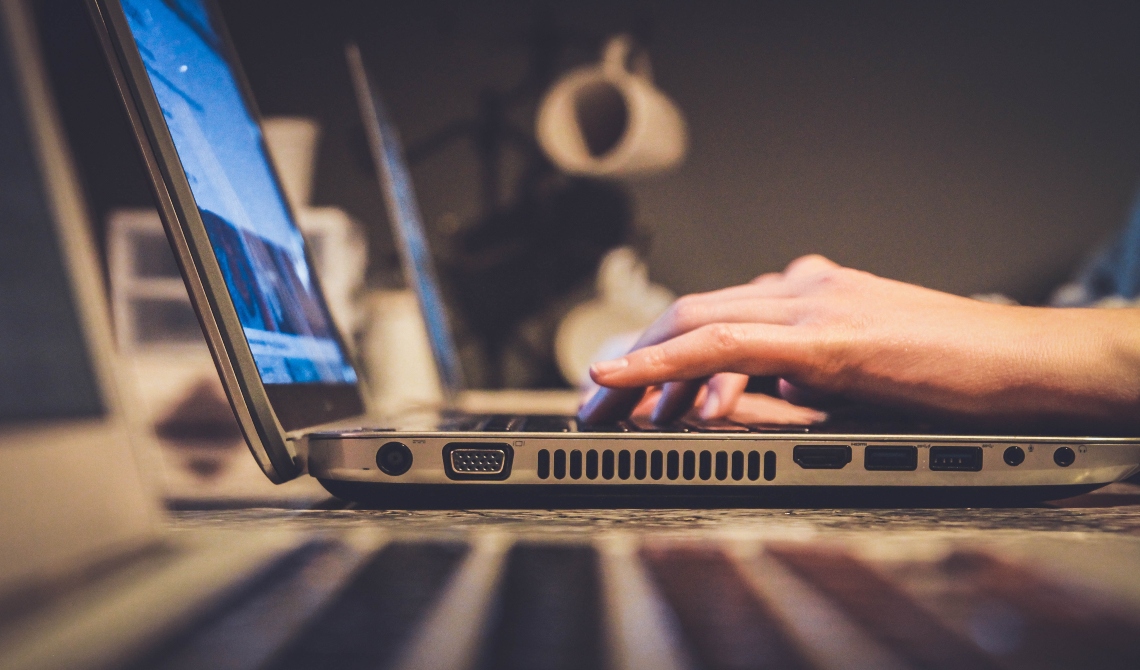 A person deprived of liberty experiences not just the loss of movement but also the deprivation of love from those they care about the most. People behind bars can become victims of loneliness, a robust lingering sense of regret, and daily remorse that seems not immediately to merit forgiveness.
Prisoners need the support of their loved ones to remain hopeful for tomorrow. The government acknowledges these needs and provides inmates with ways to communicate with their loved ones.
Prison facilities allow visits, phone calls, correspondence, and email messaging. The government allows these ways to help inmates stay in touch with the people they love.
But how exactly does one send an email to a person behind bars? Are prisoners not banned from using phones and gadgets in their housing units? And is emailing inmates similar to emailing friends and people at work? How do you contact an inmate while they're in prison?
This article will give you an idea of how to email someone behind bars and establish communication with your loved ones while they're in prison.
Also, you'll understand how emails to inmates differ from emails sent to people outside prison. The article will also explore how people from outside can get the contact information of incarcerated individuals.
Prisoners have the right to communicate with the outside world, like you have the right to talk with the people you love behind bars. Science even supports corresponding with people deprived of liberties such as communication, as it is fundamental to their well-being.
If you know someone behind bars, show them your love and support through correspondence like emailing. To start a conversation with people behind bars, you'll need the contact information of the facility they're currently in.
Visit LookUpInmate.org and access a database containing more than 7,000 jail and prison facilities in California, Florida, Colorado, Oklahoma, New York, and other states in the US. This site is not only a facility locator but also an inmate locator and records finder.
Electronic Messages – Sending Emails to Prisoners
Maintaining communication with people inside prison is a right protected by the U.S. Constitution, particularly the First Amendment.
The First Amendment states that Congress can't pass a law that favors one religion over another and curtails freedom of speech. This amendment to the constitution also protects the press, assembly, and the right to make petitions for a redress of grievances.
The "freedom of speech" clause is an inherent right of every American citizen and those living in the United States, including individuals behind bars. If you examine this right further, you'll see that it includes the right of people to communicate, express their thoughts, and impart their opinions to others, especially loved ones.
Thus, through the freedom of speech clause, communication with prisoners can't be prohibited. These communication lines include phone calls, personal visits, and snail or electronic mail correspondence. However, the freedom of speech people enjoy in prison is somewhat limited.
In a Supreme Court decision over the case Procunier v. Martinez, prison officials can open, read, or confiscate personal mail for three reasons:
Security
Order
Rehabilitation of inmates
Prison officials check and monitor incoming mail to prevent contraband from entering the facility. On the other hand, privileged correspondence, which is communication between a prisoner and people directly involved in the case, like an attorney, is protected and can't be censored or searched.
With the improvement of modern communication technology, the internet is now an integral part of society. The importance of the internet is so pervasive that even inside prison facilities, the internet has become a need.
Emailing instead of sending traditional inmate mail through the post office is now one option for inmates and their loved ones. However, with email messaging, you'll need to set up an account with the email providers endorsed by the Department of Corrections and the Bureau of Prisons (BOP) in the United States.
How to Contact an Inmate
Email correspondence works differently compared to traditional email systems in out-of-prison communication. People in prison can only receive an email if their loved ones send their messages through email systems allowed by the Bureau of Prisons in the United States.
The Department of Corrections (DOC) of different states has also begun migrating its email systems for its inmates. In states like Minnesota, the state's DOC uses services provided by JPay for email services. The BOP, on the other hand, promotes the use of TRULINCS (Trust fund limited inmate computer system), which Corrlinks operates.
If you're a family member of a prison inmate, you can contact them by email through the email providers allowed by the BOP and your state's DOC. You only need to follow the steps for your chosen email service provider.
However, you should remember that prison officers treat emails like mail sent through the post office. Prison staff can also check these electronic messages to ensure safety and security inside and outside a federal or state prison.
So, writing highly personal letters intended for an inmate may be awkward, especially when prison officials inspect and read your email. However, prison officials can only read or inspect your mail in front of the inmate.
Email Contact
When you send email messages to your incarcerated loved one. You must have an account in the following third-party companies that provide this service. You can choose one of the following:
CorrLinks: One of the most used services for sending electronic mail to inmates is CorrLinks. You can sign up on their website to communicate with your loved ones in prison through email.
JPay: This third-party provider offers not only email messaging to inmates but also other services like money transfer and payment methods for probation or parole fees.
Jmail: One of the low-cost messaging service providers that allows you to send photos, letters, and other media files approved by prison authorities. You can use one of its services called "Jmail box," which uses the company's address instead of the sender as a return address. You can use this service if you don't want to give out your address for this correspondence.
Smartinmate: You can quickly connect with inmates in the United States through Smartinmate's easy-to-use online communication system. You can also use their other services, such as telephone calls and video visitation.
Always remember that some state prisons prefer to use a particular network as their sole messaging provider in their facility. You should contact the officers of the prison system where your loved one is incarcerated and ask what service provider to use to start email correspondence.
How to Email:
First, you need to have an account with any emailing services mentioned above. There are different sign-up processes for each, and you can check their sign-up requirements by visiting their pages.
After signing up, you'll need to add the inmate's contact details. In most cases, you'll be asked the inmate's name or booking number, depending on what's required by the email service provider you've chosen.
Next is to purchase the credits you need to email your loved one behind bars. Emails to prison work like traditional mail, where you must pay for postage when sending one. You'll need to pay the corresponding amount, similar to "postage," for every mail sent. You can pay these fees through credit cards or any viable online payment system.
Compose your message on the appropriate field in your online messaging form. You can start writing what you want to say to your loved one behind bars. Some facilities may require additional payment for replies, so it's best to communicate with prison personnel.
Written Contact
Sending traditional mail can also be beneficial compared to emails. One of the best reasons to send physical mail is so that your loved one inside prison can keep the letter. They can always read it whenever they want, have it nearby, and constantly read them to be reminded of the supportive words you've written to help them get through their prison life.
When sending mail to a prisoner, you'll need a mailing address. In many states, it would be the facility's address itself. You must also add the inmate's name and ID number (booking number).
After filling out the necessary details, you can then write your letter. There are restrictions on what you can or can't send through mail. You can send up to 25 loose photos to an inmate, provided that these pictures do not depict nudity or sexual acts. Your loved one behind bars can pin approved photos in their housing units or store them in photo albums.
Another benefit of sending mail through the postal service is that it's a physical reminder of your support for your loved ones. When a prisoner opens an email on a tablet or in a kiosk, they won't have anything to bring to their cells.
Aside from corresponding with incarcerated relatives or family members, you can also write to inmates as pen pals. Some sites provide a method to communicate with inmates inside prison so these incarcerated individuals can have pen pals.
Phone Contact
Another way to contact inmates, aside from email or mail correspondence, is through phone calls. The BOP allows inmates a limited amount of phone calls. However, prisoners' phone calls aren't free.
Also, the BOP has the legal authority to check and monitor calls made by inmates. The courts deemed that inmates have no legal expectation of having privacy in their phone calls. Monitoring calls by prison officials can't be considered wiretapping as the procedure is part of the "course of duties" inside a prison facility to ensure safety and security.
Like email messaging, prison facilities work with their preferred network provider to allow inmate access to phone call services. Family members should have accounts with the phone network selected by the prison where their loved ones are housed.
Aside from this, prison facilities allow outgoing phone calls. Inmates can call people from outside, like a family member. However, people outside can't place direct calls to an inmate.
Email and Social Media
All states do not ban prisoners' use of social media inside the facility. However, every state prohibits inmates from using cell phones in their housing units. These kinds of gadgets are contraband inside prisons and are usually confiscated.
Some states don't allow family members to create social media pages for incarcerated loved ones. States like Texas and a few more have adopted the same restrictions.
However, science does point out that inmates with solid communication with their families or loved ones have a lower chance of recidivism. Such findings prove that constant communication with inmates can help them recover.
Likewise, emails are a great way to communicate with inmates as they provide faster correspondence. Mail sent through the postal service may take weeks to arrive.
The bottom line is that prisoners are serving time behind bars because of their past actions. It's crucial to keep morale high by sharing with them optimism that everything can be better.
Prisoners are deprived of several liberties. Still, they are human. These people behind bars can regain freedom from the shackles of their past mistakes.
You and your loved one behind bars can help the other power through this challenging part of your lives. Emails, mail correspondence, and phone calls to prisoners are ways of communication the U.S. government allows.
You should utilize every avenue of communication with your loved one behind bars and make the most of those opportunities. Your words of encouragement, whether via email or mail, could inspire your incarcerated loved ones to work toward genuine change and rehabilitation.
References
1. The Constitution
https://www.whitehouse.gov/about-the-white-house/our-government/the-constitution/
2. Send Email
https://mn.gov/doc/family-visitor/send/how-send-email/
3. Inmate Personal Property
https://www.bop.gov/policy/progstat/5580_008.pdf
4. LEGAL AND REGULATORY BACKGROUND
https://oig.justice.gov/sites/default/files/archive/special/9908/callsp3.htm