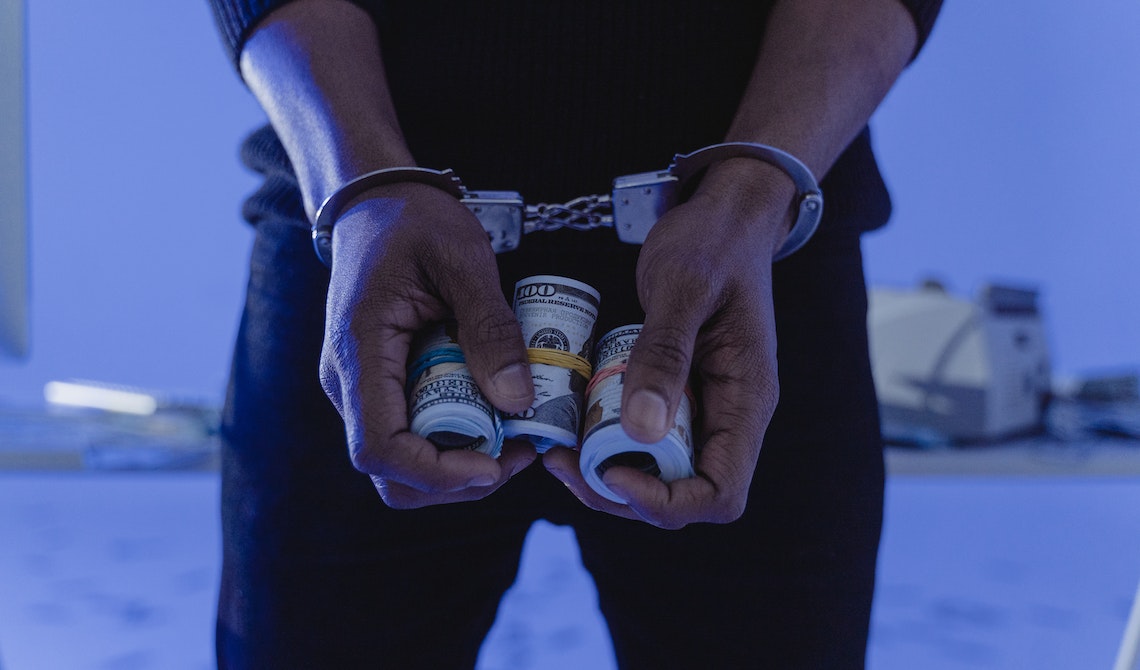 Despite being in prison, incarcerated individuals still have protected rights. Among these rights is to have phone calls while inside prison. 
Communicating with family and loved ones is essential for prisoners. Either through letters, talking in person, or in most cases, communicating through phone calls. 
However, making phone calls to inmates is not straightforward. You need to follow a process when you want to talk to someone in jail. So, how do you make calls to jail, and does it cost money for a call?
This article will show how jail calls are made, how it works, and methods of sending money to pay for an inmate's prison call.
There are more than 7,000 prisons currently operating in the United States, and all of these facilities are easily accessible through lookupinmate.org. We offer an easy-to-use search option for people in need of inmates' records and information. 
Suppose you have friends and family members who are incarcerated. In that case, we can help you find the necessary information that you need to help you connect with your loved ones through prison contact details and addresses. 
How to Put Money on Phone for Inmate Calls  
Phone calls are a necessary part of an inmate's routine during their incarceration. Detainees have the right to send and receive mail, or make telephone calls. However, limitations are necessary for safety precautions. 
Phone calls are vital for inmates because they need continuous contact with their family or friends. These rights are protected in prisons in the United States, which is why there are options for family members to always connect with an inmate. 
Where to Start
In order to start a phone call, you need to contact the facility and ask how to fund a commissary account where inmates can withdraw money. 
An inmate's family or friends can deposit money in this account for the detainee to buy items for sale in a correctional facility like soap, deodorant, and food, and also pay for phone calls. 
The Department of Corrections, along with correctional facilities in the United States, has stated that only inmates can initiate telephone calls. These calls cost money, and the detainee's family and friends can send funds to pay for these calls. 
The correctional facility will typically need your name, address, and identification before you can send funds to an inmate's phone account. The facility will also inform you of other requirements, which may vary from prison to prison.
What You Need to Know Before Sending Funds
After giving your details, you will then provide the inmate's information. You must also provide this information before adding funds to a commissary account for an inmate's phone call. 
Inmate's full name
Inmate's ID
Inmate's current location
Do you need to know an inmate's jail records, the correctional facility's contact information, and mailing addresses? lookupinmate.org can help you search these details and other information like judicial reports, all in one convenient place. 
How You Can Send Money to an Inmate
Sending money to an inmate's calling account depends on the policies followed in each prison. Usually, states have different rules and regulations regarding sending funds to prisoners. You must ask about these requirements when you talk to the correctional facility desk. 
People in custody must use an inmate account to make transactions since they are prohibited from carrying actual cash inside prison. 
The Department of Corrections (DOC) cooperates with money transfer agents to make deposits to inmate accounts. The process is similar to wire transfers, and these transfers can be done in different ways.
 Here are those methods:
Visit the DOC cashier's office
Visit a DOC-authorized kiosk
Deposit money through phone
Deposit through the internet via websites
Deposit money via DOC money transfer agents
Send money through a money order
You can also choose the payment method for an inmate call. 
Prepaid Collect
You can pay for all the calls in advance with this prepaid method. You do not have standard billing restrictions as you have already prepaid for the inmate's call. 
You just need to monitor the charges of each call made and replenish your prepaid account when needed. 
Also, if you are using prepaid, the number a detainee can call is the registered phone number linked to their telephone account. 
Debit
Using debit call works the same way as a prepaid collect method. However, the difference is that inmates can call any telephone number, unlike the prepaid collect, where the registered number is the only contact that the inmate can call. 
Debit accounts make phone calls easier for inmates because they can contact anyone as long as call bills do not go over the amount in your account. 
Collect
The collect method works by having a list of approved numbers an inmate can access whenever possible. 
The bill is charged on your monthly telephone service. The only downside is that collect calls cannot be made with office phones, cellphones, or hospitals. 
Phone Correspondence: How It Works 
Federal prisons have a process that they use to regulate and monitor phone calls made by inmates to approved contacts. The prisoner can only call a number and not the other way around. Family and friends may only talk to an inmate during visiting hours or during a phone call initiated by the prisoner. 
The call is then charged depending on the rate and duration of the call. It will be billed in either your monthly phone bill from your service provider or deducted from a prepaid, credit card, or debit card. On the other hand, you can also reject incoming calls from inmates. 
Who Can Inmates Call?
Inmates may call friends, family, lawyers, or any approved contact on their call list. The prisoner is limited to having 15-20 approved contact numbers they can call from time to time. Anyone called by an inmate can be rejected and denied a collection request. 
Security Measures
All inmate calls are recorded and monitored by law enforcement, except for verified calls with lawyers to maintain security. 
Security is vital for correctional officers in each inmate phone call made in their facility. Prisons often have an inmate phone system that will help regulate these calls. 
Call Duration
Inmate calls in prison may vary from facility to facility. There are instances where prisoners are allowed to place up to 300 minutes of calls.    
Some wardens allow an extra 100 minutes of the call for family contact, especially during November and December. 
Additional Fees for Sending Money to an Inmate
Additional fees depend entirely on how much money is sent to an inmate and the payment method used.  
There are instances where systems inside prisons would collect a fee from the transferred money. These fees are taken from wire transfers, and the rates depend on the prison's location. 
Average wire fees to an inmate are 19%, but they can vary from 1% to as high as 37% in various states. The money collected from these fees goes to private companies in the money-sending business. 
How Can I Have an Inmate Call Me or How Do I Receive Calls From an Inmate?
The first thing that you need to do is register a list of telephone numbers that an inmate can call. The inmate may list 20 names, and they should be the ones to initiate these calls. However, you can receive or reject them.
If you have family or a friend who is incarcerated, you can receive calls from them and pay through collect calls. However, there are instances where you can reject the call and not pay for it. 
How Do I Block Calls From an Inmate?
If you want to reject or block a call from an inmate, you can opt to stop all calls from this detainee by filling a request. 
You can contact the prison official that handles inmate calls to submit a request that the calls be blocked.  
How Can I Remove a Block From Calls From an Inmate?
Suppose you want to unblock an inmate and receive calls from them again. 
You will also need to contact the prison authorities and provide a request to remove a block from calls. There are cases where you need to contact a service provider to do the unblocking. 
Loss of Phone Privileges
Right are guaranteed, but privileges are determined by various factors, mainly behavior. 
An inmate has a list of rights that are protected by the constitution. However, privileges, which are given to prisoners, can be revoked due to circumstances like bad behavior. 
Privileges given to an inmate include work programs, buying items in the commissary, doing recreational activities, and communicating with loved ones, which includes visitation and phone calls.  
Prisoners can lose these privileges due to bad behavior. However, if this does happen, prisoners are still free to have visitors and have correspondence through letters. 
Useful Tips
Sending cash to inmates to make phone calls may be daunting for some. However, you will find it easy to accomplish if you do it yourself. 
Here are helpful tips when planning to send an inmate money. 
Inmates Should Have a Limited Amount of Money in Their Commissary Account
An incarcerated individual should not have large amounts of money in their accounts. It is because they can be subject to extortion by other prisoners. A good amount is $200 or enough to cover the weekly basic needs. 
Also, depending on the prison, inmates may have a limited number of times a week to visit the commissary. So, limiting the amount of money you send to inmates is best.
Do Not Send Cash in the Mail.
Sending funds through the mail is one of the least secure ways of transferring money and can easily result in lost or stolen funds. 
The Federal Trade Commission (FTC) said that in 12 months, victims of cash scammers had lost $41 million. Scammers also prey on the elderly, which reported a median loss of $9,000. 
The mail is an unreliable and dangerous way of sending cash because delivery can be easily tampered with, and it has no paper trail as security for the money transferred. 
Always Keep Receipts and Order Numbers.
Orders can get lost, so having a tracking number or receipt will help you monitor your money order. You must always get these to safeguard you and your money.
FAQs
What is the app to put money on jail calls?
Some apps like Global-Tel and ConnectNetwork's AdvancePay may offer money-sending services for jail calls. 
What is the best inmate phone service?
The best inmate phone service may depend on you, and your incarcerated loved one's needs. 
One of the inmate phone services is Securus Technologies GTL. It provides receiving services for prison calls. 
How do I put money on my JPay phone?
On the JPay navigation menu, click phone time.
Click phone time on the JPay home page, navigation menu
Click buy phone time in the add funds to phone account.
Choose the offender or inmate list you want to send funds to.
Choose payment method.
Enter the amount you want to send
Tick the payment verification box, confirm if the information is correct, and submit. 
How do I accept collect calls from jail on my Verizon cell phone?
You cannot accept inmate calls on cell phones. So, you cannot accept collect calls from jails on your Verizon mobile phone. 
References