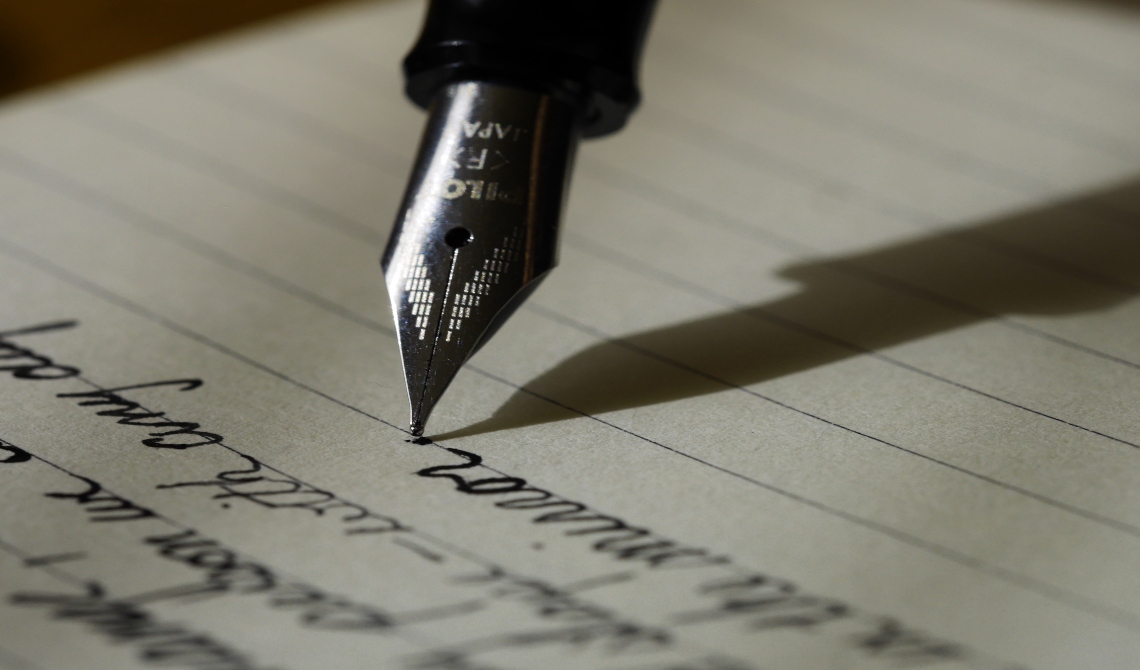 Incarcerated people live through loneliness and isolation every day. Even though they're imprisoned with others, being apart from the people they love can cause emotional distress.
Families can help reduce this emotional burden by communicating with them in different ways, one of which is via mail. The constant support of a loving family can help with the rehabilitation of incarcerated loved ones.
How can you send letters to an inmate, and what are the different ways of sending mail to incarcerated individuals?
Do you need to follow any rules when sending letters to inmates? What items can I send to inmates along with letters, and are there any benefits to sending letters to inmates?
This article discusses how families can remain in contact with their loved ones behind bars through letters.
You'll understand the different methods of sending mail to inmates, the policies regarding inmate correspondence, and things you can send to your loved one in prison.
This write-up also shows the benefits of mail correspondence between inmates and their families.
There are rules and regulations concerning sending mail to inmates. You'll need to contact the facility where your loved one is incarcerated. A facility locator like LookUpInmate.org can help you get the information you need to remain in contact with your loved ones behind bars.
LookUpInmate.org can help you by providing an easy-to-search database of more than 7,000 correctional facilities in the United States and giving you information on inmate-related policies, such as sending letters to incarcerated loved ones.
How to Contact an Inmate
People behind bars experience a spectrum of emotions, from regret to distress and anger to depression. There are many ways to alleviate emotional strain, including communicating with an incarcerated loved one.
Here are some ways to maintain communication with people behind bars:
Write to an Inmate
The First Amendment of the U.S. Constitution protects the right of prisoners to receive and send mail. Because of this right, anyone can contact an inmate inside a correctional facility by mail.
However, prison authorities inspect and open letters before handing them to the intended inmate. This inspection is done to prevent the entry of contraband into a correctional facility.
Mailing Addresses
Another thing to remember is that an inmate's mailing address is generally different from the address of the facility. To avoid delays, you should include the following information when mailing an inmate:
Full name of the inmate
Inmate's DOC (Department of Corrections) number
Institution name
P.O. Box housing (preferable)
City, state, ZIP
Email Contact
Email is a faster way of sending letters to inmates. However, inmates or their loved ones can't use mainstream email providers for this form of messaging.
When you want to email an inmate, you'll need to send mail through Corrlinks. This private third-party email provider allows prison authorities to monitor and inspect incoming emails.
Corrlinks is the company that manages TRULINCS (Trust Fund Limited Inmate Computer System). This new system provides inmates limited computer and internet access, including email communication provisions.
Phone Contact
The correctional facility also provides phone access to inmates. However, calls are regulated and may be monitored by prison authorities.
All phone calls are outgoing collect calls. Inmates can call their loved ones and have them pay for the call time. Alternatively, prisoners can use a prepaid account with a phone network service. No inbound phone calls to inmates are allowed from outside the facility.
Inmate Phone Procedure
Correctional facilities heavily regulate inmates' access to and use of phones. Because of this, inmates must provide a list of numbers to be approved, which an inmate can use to place collect calls.
Mailing Letters to Inmates
Letters are an inmate's tangible connection to their loved ones. They're small souvenirs these prisoners can hold on to whenever they feel alone. Letters can help improve the disposition of an inmate. These letters reassure inmates that their family members and friends love them despite their current state.
General Incoming Correspondence
Mail coming into a correctional institution must be addressed correctly. Its contents should adhere to the imposed guidelines, or it can be rejected. Here are things you should remember if you send your incarcerated loved one a letter:
Don't use paper clips or staples
Never use crayons, markers, glue, glitter, stickers, or lipstick on your letter
Don't use perfume or fragrances in your letters
Avoid sending sketches or drawings that look like secret codes
Avoid writing letters that you don't want others to read (remember that letters are inspected and read by prison staff)
Inmate Mail Services – General Rules
The Bureau of Prisons (BOP) requires prison authorities to open and inspect all mail and package intended to be delivered to inmates. This general rule applies to all items mailed from outside the prison.
Each state has guidelines for sending books, letters, and photographs to your loved one behind bars. For instance, here are the protocols for sending the abovementioned items to prisoners in Maryland.
Mail and Books Must Contain:
The inmate's full name
The inmate's number (state identification number)
The inmate's facility acronym
The name of the sender and the return address
Mail and Books Must Not Contain:
Any sexually explicit material, nudity, or pornography
Any material that can be interpreted as promoting criminal or illegal gang activity
Any material that promotes violence, riots, and racism
Any material that threatens the facility's security
Books Mailed to an Inmate at the Facility Should Not Have the Following:
Hardcovers
Removed, torn, or reattached pages
Removed or reattached book covers
Inmate Mail Services (Writing an Inmate)
The Department of Corrections allows and encourages inmates to receive mail from people they love. Aside from getting letters, inmates are also encouraged to have reading materials and publications allowed by the U.S. Constitution. Some correctional facilities, such as institutions in California, provide libraries for inmates to continue reading and learning.
What to Say in Cards to Inmates
Always support your incarcerated loved ones. Show them through writing your love, care, and support, especially during their most difficult times.
Make them feel that you're near. Ensure that what you've written pops out of the paper to make your loved one behind bars feel you're close to them.
Do Add Quotes and Book Passages
You can add book passages that your loved one inside prison can understand. You can add uplifting quotes and other messages that can improve the disposition of an inmate.
Do Include Specifics
You should give specific information about family events to your loved one behind bars. You can detail the events in a way that effectively describes what happened. Remember that prison staff may read your letter, so be mindful of how specific your letter should be.
What Not to Add in Letters to Inmates
This article would be unbearably long if you'd list everything that shouldn't be included in a letter to an inmate. So, here is a condensed version of things you shouldn't include in your mail:
Don't add explicit images
Don't add embellished cards
Don't add perfumed letters
Don't add illicit items
Don't send stained paper
Don't Add Confetti or Gift Certificates
Cash, checks, or gift certificates are not allowed inside prisons. Also, glitter and confetti are not allowed. Including these items may result in your letter being rejected or returned to you.
Ways to Send Letters to Incarcerated Individuals
The following are different ways to send letters to an incarcerated person. It's best to remember that each method has specific rules and regulations.
Email
You can send emails to an inmate as this medium is faster and gives them easy access to photos and videos. However, inmates can only access emails whenever the facility allows them computer time.
Postage
Inmate mail is coursed through USPS (United States Postal Service). Anything you send via correspondence goes through the USPS delivery process. Your letter may take a few days to reach your loved one in prison, but they can access this mail type anytime once received.
Note that there is no limit to the number of letters inmates can receive. However, they can only have a set number of letters inside their cells. In some states, only 12 pieces of mail are allowed in a prisoner's cell or bunk.
Addressing the Envelope
When addressing your envelope, include pertinent details, such as the inmate's full name and DOC number. Refer to this article's previous subtopic, "Mailing Addresses," where this checklist is covered.
Packaging
You should contact the correctional facility's prison staff to coordinate your package delivery. Sometimes, prisons require the inmate to file a package request before allowing any shipment to be delivered to them.
Mailing Address
Here are some mailing addresses inmates can use to contact these facilities:
U.S. Detention Facilities
Detention facilities are confinement areas for people arrested and awaiting trial. If you need information about these addresses, you can use the inmate and facility locator provided by LookUpInmate.org.
U.S. Correctional Facilities
A correctional facility is a broad term that describes the country's different jails, prisons, and detention facilities. LookUpInmate.org can quickly help you find the needed facility with ease.
Inmates Receiving Books, Periodicals (Magazines and Newsletters), or Other Publications
Aside from letters, you can send other items to your loved ones behind bars, including greeting cards, books, magazines, and other publications.
Inmate Photos
You need to ensure that no sexually explicit photographs are included in your photos. In some facilities, you can have up to 25 photos per mail.
Sending Photos to Inmates
You must correctly write down the address of the facility you're sending the package to. Also, include the name of the inmate and the specific address.
Publications: Inmate Books and Magazines
Books and magazines are sources of information that may help people, including incarcerated individuals. The U.S. Constitution doesn't prohibit any prisoner from reading books.
However, in a prison setting, these materials may be used in a manner detrimental to the facility. Hence, correctional institutions have policies to ensure security, like monitoring and reading mail, opening packages, and limiting the types of books, photos, and magazines that can enter the prison.
Mailing Books, Magazines, and Newspapers to Inmates
Remember the following when mailing books, magazines, or periodicals to inmates:
Limit the package's content to three books at most
The book should be new and have a soft cover (hardcover books are not allowed)
Always use USPS for deliveries
Address the package properly (include the inmate's name, I.D. number, and facility address)
Photo Books
In some facilities, you should only include 25 photos per mail. Additional photos can be confiscated.
Official Documents
Here are some examples of official documents that you can send to an inmate:
Passbooks and checks
Birth certificates
Social Security cards
Driver's license
Personal identification card
Alien registration cards and green cards
Welfare card
Medical card
School diploma
Sending Holiday or Birthday Cards
You can send holiday or birthday cards that are simple in design. There shouldn't be any popup or popout content, electronics, and other prohibited add-ons, like stickers, glitters, or glue.
Original Transactional Documentation
Documents that require an inmate's signature are classified as original transactional documents. One example is the document for vehicle title transfer. The business office will communicate with the prison facility to ensure that the signing of these documents is completed.
Legal Mail or Privileged Correspondence
Legal correspondence between a lawyer and an incarcerated inmate is considered privileged correspondence. Incoming mail containing legal documents is searched in front of the inmate. However, prison staff can't search outgoing mail with legal correspondence.
Miscellaneous
You can send items like clothes to inmates, including hygiene products and shoes. You just need to ensure that you packaged it correctly.
Security Processing Center Tracking
Packages are sent to prisons through the SPC (Security Processing Center) tracking. You can use the tracking number from a mail carrier like USPS to check if the facility has received the package.
Do Be Patient
Just like the criminal justice system's legal codes, the policies on sending mail to inmates may be comprehensive, making the process tedious.
Still, it's a necessary procedure that must be followed to ensure the security and safety of everyone in the institution. So, be patient and follow the rules and regulations of the correctional facility where your loved one is imprisoned.
Importance of Sending Letters
For people behind bars, letters become a tangible connection to their loved ones. Heartfelt letters could serve as a reminder that the inmate is not alone. These correspondences can be helpful, especially for prisoners undergoing severe depression.
Keeping Up With One Another
Incarceration can strain the relationship of family members, especially if you don't get to speak with your loved one behind bars that often. However, you can continue communicating with people in prison and remain emotionally in contact through constant correspondence.
To Have and to Hold
There are other options where you can communicate with an inmate, like phone calls and visitations. However, letters remain with your incarcerated loved one long after the call or visitation ends. It's a connection that they can have and hold during this difficult time.
Frequently Asked Questions
1. How do you start a letter to an inmate?
You'll need to find the location of an inmate through an inmate locator like LookUpInmate.org. You can then compose your letter and mail it through USPS. Remember to include your home address, the inmate's information, the physical address of the facility, and the inmate's DOC number.
2. How do I write an online letter to an inmate?
You can use services like JPay for online messaging with an inmate. You must create an account on these third-party sites and conform to their inmate messaging and correspondence policies.
3. What kind of envelopes can you send to an inmate?
You can use the standard blank envelope provided by your local post office.
References
1. How to Contact an Inmate – Family & Friends Services – CDCR – CA.gov
https://www.cdcr.ca.gov/family-resources/how-to-contact-an-inmate/
2. Contacting an Inmate – Florida Department of Corrections
http://www.dc.state.fl.us/ci/ContactInmate.html
3. Mail – Pennsylvania Department of Corrections – PA.GOV
https://www.cor.pa.gov/Pages/Mail.aspx
4. Inmate mail services – Maryland
https://news.maryland.gov/dpscs/inmate-mail-services/
5. Mail Management Manual
https://www.bop.gov/policy/progstat/5800_016.pdf