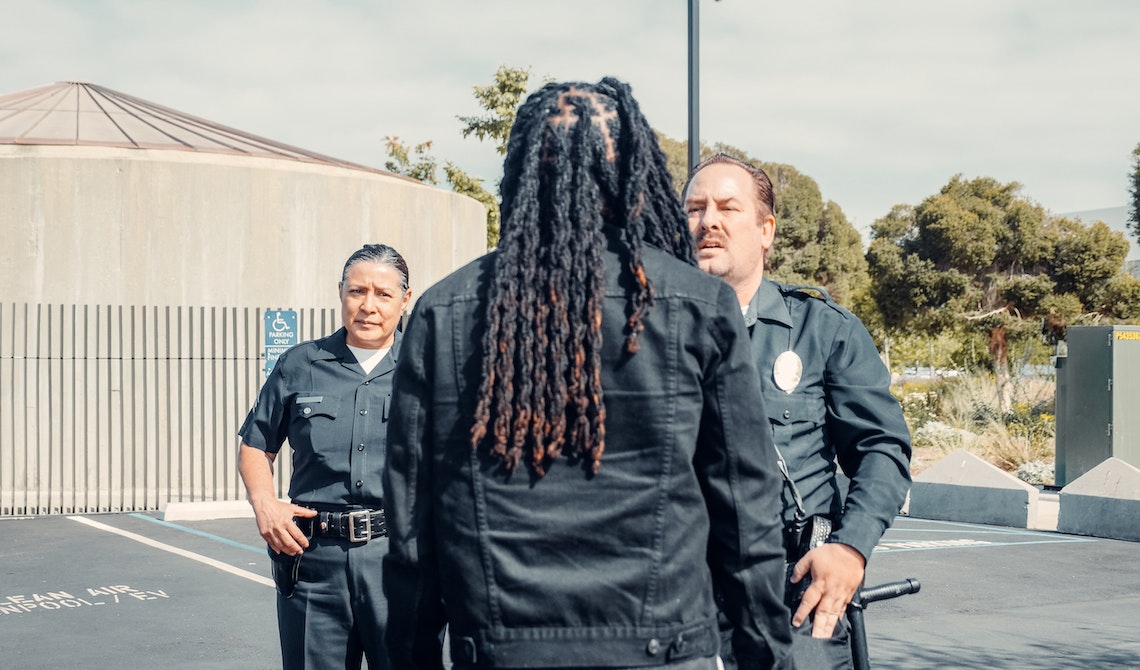 Probation and parole officers help usher inmates into a new life after their law violations. These authorities have a role in re-integrating incarcerated individuals into society instead of going to prison or after serving a portion of their sentences in jail. 
These officers' main goals are to guide offenders to society through rehabilitation and other activities to lower recidivism risk or return to criminal behavior. 
By the end of 2020, the Bureau of Justice Statistics recorded 3,053,700 probationers, down 8.3% from January. The figure also represented the most significant annual decline since the bureau started its data collection in 1980. 
Meanwhile, the number of parolees was 862,100. About 1 in 66 American adult residents were under community supervision by December 2020.
Forty-two states saw a decline in their probation population, led by Texas, Florida, and New Jersey.
Meanwhile, the parolee population declined in 19 states and rose in 30 states, including Pennsylvania, California, Nevada, Tennessee, and Texas. Sixty-nine percent exited their parole process after completing their terms and conditions.
lookupinmate.org can connect you to over 7,000 correctional facilities nationwide. It allows you to find pertinent information about inmates, including their sentence status and facility address.
Would you like to know more about how probation and parole officers work with the U.S. justice system in supervising probationers and parolees? Are you considering a career in either role?
In this article, you will learn more about the duties and responsibilities of each officer, as well as the qualifications for becoming one of these authorities.
Parole Officer vs. Probation Officer: Basic Purpose and Role
The original design of community corrections was to help people get their lives back after serving their time in jail and also address the growing overpopulation in jails and prisons.
Thus, probation and parole officers face the formidable challenge of not only being disciplinarians but also change agents among the citizens they supervise. 
These correctional officers carefully balance law enforcement with rehabilitation goals so that probationers and parolees can succeed in life while meeting their court conditions.
What Is the Typical Function of Parole and Probation Officer or Agent?
As law enforcement officials, parole and probation officers work closely with courts, providing judges and lawyers with updates on the probationers and parolees in their charges. 
These officers may recommend changes to a person's probation or parole terms based on the offender's excellent conduct. 
At the same time, these officials report any probation or parole condition violations. The officers cooperate with other law enforcement agencies to help resolve cases, especially if probationers or parolees commit a new offense.
Moreover, probation and parole officers help convicted criminals access resources in their journey toward behavioral transformation. 
These officials do not perform social work. Instead, they connect probationers and parolees with rehabilitation groups, substance abuse treatment facilities, potential employers, and housing providers.
What Is the Difference Between a Parole Officer and a Probation Officer?
Probation and parole officers share similar roles in the American criminal justice system. They aim to keep people on track and preserve public safety by ensuring that the people under their supervision do not get involved in crime again.
Despite the similarities between these officials, their functions are not redundant primarily due to their specific areas of offender supervision. 
Let us dive into each officer's scope of work to distinguish one from the other.
Probation and Parole Officer: Job Duties and Responsibilities
Probation and parole officers supervise law offenders who received convictions for federal crimes and city- or county-level convictions. 
Offenders in their charge may include illegal aliens, erring military personnel, juvenile offenders, and sex offenders.
The difference between probation and parole officers lies in their specific areas of supervision, to whom they report, and the number of cases they handle simultaneously.
The Individuals Supervised
Probation officers oversee lawbreakers who are declared guilty of crimes but come under community supervision instead of jail or prison. 
Judges typically sentence nonviolent criminals to probation. Court officials believe that these offenders can turn away from criminal activity through the guidance of a probation officer instead of serving jail or prison time.
Under court rules, probationers must regularly report to probation officers, who will constantly assess their risk to the community.
In most cases, the court will allow probationers to continue their school attendance or employment. However, they must pay court fees, do community service, or join support groups while complying with the rules of conduct.
Meanwhile, parole officers supervise parolees who have served time in prison and received the court privilege to finish the remainder of their sentences in the community. 
The parole board grants this conditional release to inmates with parole eligibility and a record of good behavior while incarcerated. 
The board makes this decision after establishing that the inmate can eventually lead a crime-free life after a period of supervision under a parole officer.
Oversight Organization
Probation officers report to the court that issued the conviction of the probationer. These officers update the court about how the offenders are faring in meeting the probation terms set by the judge.
Probation officials will also perform the following duties:
Regularly meet and interview probationers and document these visits
Evaluate probationers to determine a suitable rehab program for them
Conduct drug testing and follow up with treatment plans 
Monitor probationers to check their adherence to court-drawn terms
Make recommendations to judges for the conditions of the probationer's sentence
Meanwhile, parole officers report to state or federal parole boards. These officials inform the board about the offender's progress toward fulfilling the conditions of their parole.
Parole officers must provide the support that parolees need to make the transition back to society after their incarceration. 
These officers perform the following duties regularly:
Meet inmates in jail or prison before their conditional release to create a parole plan
Assist parolees in finding housing, work, and treatment for any mental health issues, meeting counselors or employers when necessary
Conduct alcohol and drug testing 
Make regular home visits to determine parolees' compliance with parole conditions
Caseload Size
Probation officers typically have a larger caseload size compared to parole officers.
The American Probation and Parole Association has a recommended number of cases per probationary officer depending on the type of offender—20:1 high- to moderate-risk cases, 50:1 low-risk cases, and 200:1 administrative cases.
However, the average caseload per probationary officer in states like Pennsylvania can reach 105. Meanwhile, the caseload average in North Carolina is lower, ranging from 50 to 55 per probationary officer.
Qualifications to Be a Probation or Parole Officer
You can become a viable candidate for a probation or parole officer role by getting the necessary academic qualifications, work experience, and training needed for the position.  
Applicants must be at least 21 years old and pass background checks for criminal history, drug screening, medical exam, and government and other competency exams. Meanwhile, the health exam covers vision, hearing, and physical strength.
Let us take a closer look at the specific qualification requirements.
Education Requirements
The primary academic requirement to become a probation officer is to complete a bachelor's degree in criminal justice or a related protective service course.
Meanwhile, applicants for parole officer jobs should have a bachelor's degree in criminal justice, corrections, psychology, or social work. In some places, candidates must also have a master's degree in criminal justice or a related field. 
To be a parole officer in California, you need a bachelor's degree and proof of graduate studies in criminology, correctional science, sociology, and psychology. 
Work Experience
Required work experience for probation officers may vary from place to place. Your work experience should be related to probation, pre-trial, parole, corrections, criminal investigation, substance abuse treatment, counseling, or social work.
Meanwhile, most human service offices hire applicants with three to five years of experience in detention facilities, mental health clinics, or chemical dependency rehabilitation centers. 
With this experience, inspiring candidates can quickly and correctly recognize the offenders' behavior that may pose future risks. This skill is necessary for parole officers who typically face mid- and high-risk inmates. 
California-based parole officer applicants require a one-year supervisory experience in one or a combination of the following areas:
Probation or parole 
Rehabilitation counseling or social work 
Psychiatric, medical, or correctional work involving criminals
Additionally, you must have a two-year work experience if you have not begun your graduate studies.
Training and Work Environment  
Probation and parole officers share plenty of similarities in training and work settings. However, they oversee different types of lawbreakers. 
Probation and parole officers need to interact with various people, including offenders, the community, and other law enforcement officials. 
Thus, applicants for this role must have active listening, effective communication, and great time management skills. 
Parole officers, in particular, should also have strong situational awareness as they may have to work with more dangerous people or environments.
Probation Officer Life: Pre and Post-Training
Most state agencies require applicants to finish six weeks of classroom and field training at their training academy. 
At the academy, new officers will learn how they will perform all their investigation and supervision duties. They will also get firearms and safety training.
Meanwhile, applicants who want to work with juvenile offenders need additional training. They should understand the juvenile justice system, build relationships with the youth, and develop interview skills to draw pertinent information from young offenders.
Once probation officers go on duty full-time, they often go beyond the typical 40-hour work week, talking with offenders, their families, community resources, employers, and court officials. 
These officers either call or meet these individuals in person to ensure that the probationer follows their court conditions. These authorities may also face angry or frustrated people, so probation and parole officers need patience, tact, and problem-solving skills.
The mean annual wage of probation officers is $63,290, based on the 2021 data from the Bureau of Labor Statistics.
For the best employment opportunities, check these states offering the highest salaries: California ($94,650), Connecticut ($89,960), Massachusetts ($83,980), New York ($77,270), and New Jersey ($75,040).
Parole Officer Life: Pre and Post-Training
Aspiring parole officers also undergo four to six weeks of training before they are hired or in their first year on the job. Training will include arrest procedures and weapons use.
The state or local agency pairs new officers with senior ones for several weeks to learn procedures for interacting with offenders, maintaining detailed records, and tracking progress. 
Rookie parole officers typically receive their caseload after working with a parole supervisor for up to a year. Like probation officers, parole officials need additional training for handling juvenile and sex offenders.
Parole officers will also work with correctional treatment specialists ( case managers) in helping inmates with their reentry programs in the community.
Case managers use psychological tests and questionnaires to develop rehabilitation plans for probationers and parolees to follow. 
Treatment specialists also counsel offenders and their families and write case reports covering an offender's history and recidivism risk. 
Employment search sites peg the average base annual salary of a parole officer at $40,006, as of August 2022. 
Similar to probation officers, location impacts parole officers' earnings. The highest paying locations are Colorado state ($70,945), Hennepin County in Minnesota ($68,165), Polk County in Florida ($68,006), Hawaii state ($66,600) and Vermont state ($53,399).
Level Descriptions
Probation and parole officers can progress through four levels in their careers. The officers should possess the following qualifications for each level.
Level I
The knowledge and skills required for level 1 include:
Knowing the basic law enforcement practices, including laws and procedures of the Department of Corrections concerning probation or parole administration
Maintaining effective working relations with families, service agencies, and support systems
Finding suitable employment for offenders 
Knowing the use of electronic technology in the supervision of offenders
Having effective oral and written communication because case management requires manual and digital documentation
The education requirement is a bachelor's degree, including at least 24 semester hours in criminology, criminal justice administration, penology or police science, education, psychology, sociology, or social work.
Level II
Level 2 officers should have all the knowledge and skills for level 1. Their responsibilities may include guiding others in performing routine assignments.
The bachelor's degree requirement is the same as level 1 but with an additional two years of experience in social casework, particularly field supervision of inmates, probationers, or parolees—or a master's degree in the fields of study listed in level 1.
Level III
Level 3 is a specialist-level position in which officers must be experts in various areas, such as assessment or transition planning, direct cognitive programming, and motivational interviewing. 
Cognitive programming involves classroom lessons on anger management and interpersonal relationship management. This program targets offenders with a high risk of committing new offenses such as assault, murder, robbery, or sexual crime.
Meanwhile, motivational interviewing is a non-judgmental method of asking questions that encourages the offender to find their reasons to change.
Level IV
Level 4 officers supervise other probation and parole officials. These officers may also plan and coordinate work in specific localities or assist district management.
The knowledge and skill requirements are the same as those in level 3 but with adequate knowledge in effective supervision, including giving instructions for tasks or techniques, responding to questions on policy and procedure, and training new employees.
Role of the Probation and Parole Assistant
Probation and parole assistants work under the supervision of probation or parole officers. 
Assistants support officers by performing the following:
Prepare reports 
Evaluate the offender's background information
Supervise offenders in housing units 
Monitor offenders under electronic supervision 
Administer substance abuse assessments
Collect DNA samples or urine samples of offenders to monitor their alcohol or drug consumption
Help offenders with job search
Act as liaison with the court
Probation and parole assistants should have the stamina to stand and walk for long periods and physically restrain offenders.
Assistants must also know the professional application of use-of-force guidelines and issue warrants when necessary.
Qualifications of the Probation and Parole Assistant
Probation and parole assistants must be at least 19 years old and have a high school diploma or proof of equivalent. 
They should also have one or more years of relevant work experience. Thirty earned credit hours from an accredited college or university can substitute for a year of experience.
Applicants must also have a valid driver's license. 
References