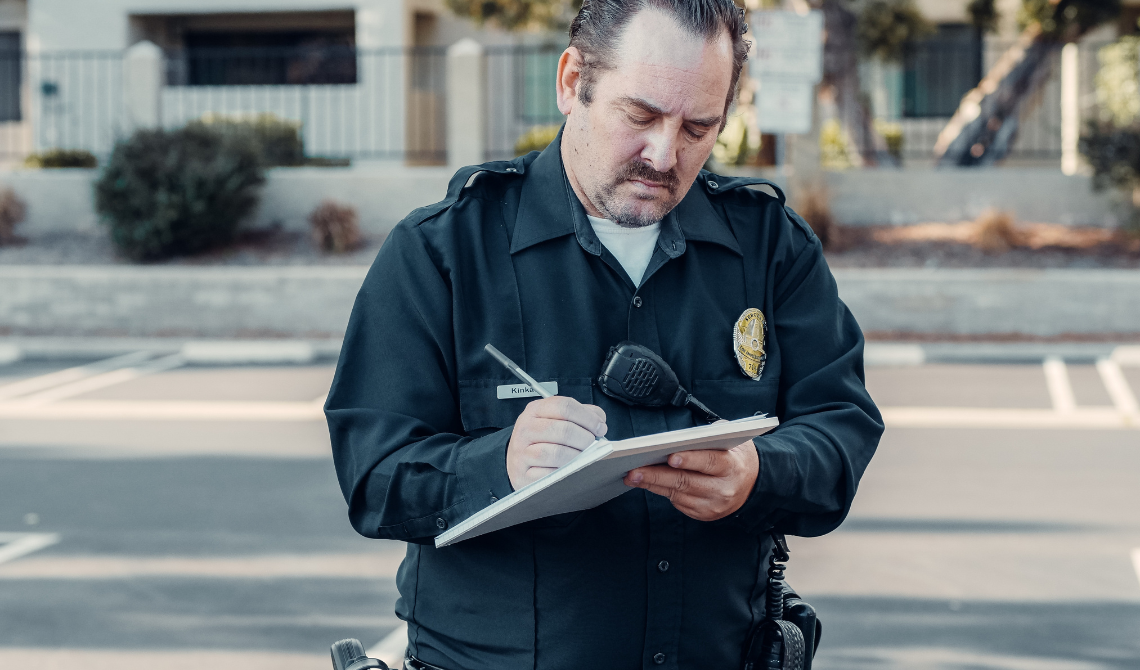 The United States criminal justice system releases over seven million inmates annually, including more than 600,000 prisoners.
Moreover, the Bureau of Justice Statistics (BJS) reported that approximately 3,890,400 released adults were under community supervision.
However, another survey indicates that two out of three released individuals in the U.S. experience rearrests. Additionally, 50% of these former inmates undergo imprisonment some years after their release.
One vital aspect of low recidivism, or the tendency of ex-offenders to re-offend, is the availability of competent correctional treatment specialists. One of these law enforcement agents is the parole officer.
Many individuals may not be familiar with a parole officer's job description, benefits, and salary. 
You may read on if you are wondering what parole officers do and how much they can earn on average. Our website, lookupinmate.org, is a comprehensive online resource for learning about correctional facilities, officers, and inmates.
Parole Officer Salary in the United States
The Bureau of Labor Statistics, or BLS, showed that the average annual salary for probation officers and correctional treatment specialists in May 2021 was $60,250. 
Parole officers are also correctional officers, so this salary report indicates how much these authorities can make. 
Suppose you are a parole officer in the U.S. In that case, your median salary may differ depending on several aspects, such as education, experience, and region.
Consequently, parole officers who live in regions with a low cost of living may have a higher mean annual salary than those who live in areas with a high cost of living.
For example, the living expense in San Francisco, California, is 3.1% greater than in New York City, New York. 
As a result, San Francisco parole officers may earn an average salary of $76,224 a year. In contrast, New York may earn slightly less ($73,358 annually).
What Is the Salary by Experience Level for Parole Officers?
The average income or base salary of parole officers in the United States may differ depending on their years of experience or seniority. 
For example, in Texas, parole officers make the following salaries:
Parole Officer I (13 to 24 employment months): $3,495.81 monthly
Parole Officer II (more than 121 employment months): $3,907.84 monthly
Parole Officer III (0 to 12 employment months): $3,907.84 monthly
Parole Officer III (more than 121 employment months): $4,407.50 monthly
Parole Officer IV (13 to 24 employment months): $4,464.51 monthly
Parole Officer IV (more than 121 employment months): $4,977.92 monthly
Parole Officer V (13 to 24 employment months): $5,034.93 monthly
Parole Officer V (more than 121 employment months): $5,548.32 monthly
The Salary of a Beginning Parole Officer
An entry-level parole officer in the United States may make an average pay of $34,600 yearly.
The list below includes the potential annual salary range of correctional officers across different seniority levels:
Junior-level (25th percentile): $38,590
Mid-level (50th percentile): $47,920
Senior-level (75th percentile): $62,940
Top-level (90th percentile): $79,340
What Do Parole Officers Do?
The following indicates a parole officer's everyday activities:
Assist released former prison inmates in finding work
Monitor and supervise intense or low-risk caseloads
Employ cutting-edge case management techniques to aid in the rehabilitation of ex-offenders
Point parolees in the direction of social assistance like housing programs
Ensure parolees undergo regular drug tests
Work with parole boards and police officers when interviewing individuals before release
Job Description
Parole officers' job descriptions may include:
Evaluating whether individuals deserve parole grants by looking at their mental health, criminal history, and prison conduct
Reducing dangers to public safety by routinely monitoring parolees' behavior
Proactively limiting the negative behavior of parolees by establishing strict curfews and scheduling counseling for substance abuse
Education Requirements
Most corrections departments require applicants to have a bachelor's degree in fields such as criminal justice, corrections,  psychology, or social work.
However, some parole institutions require a Master's Degree in Criminal Justice or a related job experience. 
In many jurisdictions, applicants must be at least 21 years old and maintain a driver's license. 
Some states also require aspiring parole officers to attend a unique training program. For example, Georgia's parole officers must complete an eight-week Peace Officer Standards and Training (POST) at the Georgia Public Safety Training Center.
Listed below are some necessary steps to become a parole officer:
Earn a degree in criminal justice or any related courses
If relevant, finish an internship in your location's department of corrections to earn relevant experience.
Apply for a parole officer job position with a hiring agency
Send in files and necessary information, such as your driver's license, social security card, and degree certificate
Undergo several background checks
In some circumstances, after becoming an agent, you may need to complete further training.
Additionally, some regional or federal hiring organizations demand that a candidate complete a civil service test.
Industry
Nearly 92,700 jobs were available to probation officers and correctional treatment specialists in 2020. 
Moreover, the biggest employers of probation officers and correctional treatment specialists were the following sectors:
State government, excluding education and hospitals: 54%
Local government, excluding education and hospitals: 44%
Social assistance: 1%
Probation officers and corrections professionals work with parolees and probationers. 
These specialists may interact with various individuals while monitoring their subjects, including their clients' friends and family, who can get upset or are challenging to work with.
Moreover, workers may receive fieldwork assignments in establishments with a risk of violence or high-crime areas.  
Additionally, the statute of limitations may impose court deadlines on parole, probation officers, and rehabilitative professionals. 
Furthermore, a lot of officers travel to conduct property searches as well as house and employment inspections.
Some parole officers may carry a gun or pepper spray for safety due to the potentially hostile settings they may encounter.
The factors above can all add to the difficulty some officers encounter while dealing with parolees who violate the terms of their release, which can lead to a stressful work environment.
Although the parole officer job can occasionally be challenging due to high-stress levels, the work can also be rewarding.
Counseling community members and assisting them in becoming valuable members of society gives many officers and specialists a sense of personal fulfillment.
The job can occasionally necessitate working overtime and irregular hours, even though many officers and specialists are full-time employees.
 For instance, a post for an on-call officer frequently rotates. These employees may need to respond to any problems with probationers, parolees, or law enforcement whenever they are on call, which is 24 hours a day.
Long-distance travel and a lot of paperwork can also add to the workload.
Job Growth Trend
Compared to the average for all occupations, the employment of probation officers and correctional treatment specialists may expand by 4% between 2020 and 2030.
Over the next ten years, the country may expect an average of 8,100 opportunities for probation officers and penitentiary treatment specialists annually, notwithstanding the modest increase in employment.
The BLS projects that the requirement to replace workers who change fields or leave the workforce due to retirement will lead to the majority of the available parole officer roles.
Moreover, the amount of state and local government money for corrections, particularly the amount allotted to probation and parole systems, is the primary determinant of employment development.
Demand for probation officers and correctional treatment specialists must remain high because policymakers may sometimes view community corrections as an economically viable alternative to imprisonment.
The future release of incarcerated offenders will still require the supervision of parole authorities.
What Are Popular Skills for Parole Officers?
Working cooperatively with offenders, police officers, and the general public is another skill that parole officials must possess. As per the job description, potential parole officers need to be able to communicate, actively listen, train others, and manage their own time.
Additionally, because their job can be dangerous, parole officers must constantly be aware of their surroundings and the behavior of those with whom they interact.
Prospective parole officers should also be physically capable of performing the position's duties.
Additionally, candidates for parole officers should hold a bachelor's degree or above.
For example, one survey showed that 88% of professionals in the field think applicants should possess a bachelor's degree.
Skills That Affect Parole Officer Salaries
The parole officers' aptitude in writing procedures, documentation, and problem-solving may impact their salaries.
Popular Employers for Parole Officers
Based on employment levels, the popular regions for parole officer employment in the U.S. are: 
States  With The Highest Probation Officer Salaries For 2022
The places where parole officers can make the most money are:
Parole Officer vs. Probation Officer: What is the Difference?
It is understandable when individuals confuse the distinctions between probation and parole officials because the two professions are similar.
For instance, the disciplinary professionals mentioned above are in charge of supervising sentenced individuals in the community.
However, there are significant differences between parole and probation regarding their unique functions and obligations.
The following sections list the differences in the responsibilities and tasks of probation and parole officers.
Differences Between Probation and Parole Officers
Their varied work environment is the primary distinction between parole and probation officers. While probation officers deal with problems involving probation, parole officers deal with instances involving parole.
Knowing the contrast between parole and probation can help you better understand the subtle differences between the two disciplinary professions.
For instance, before a person enters a facility to serve a jail or prison term, courts frequently mandate probation. In contrast, after the convicted parties have served a portion of their criminal terms, legal courts provide parole with the help of a parole board.
In other words, community supervisors for convicted offenders perform identical duties to probation and parole officers. Nevertheless, these experts differ regarding the legal status of the individuals they supervise.
Parole officers and parolees must understand the differences between probation and parole because the terms of an inmate's release depend on their criminal sentences.
For instance, parolees may be subject to different supervision requirements than probationers (those on probation).
The Nature of the Criminal Act
Probationers' and parolees' criminal histories may vary in terms of severity.
Most people who receive probation instead of prison have only committed misdemeanors or other less serious offenses, which means these individuals hardly ever conduct violent crimes.
On the other hand, even if they can become eligible for early release through parole grants, individuals who have received prison sentences are more likely to have a history of grave crimes.
In addition to the specifics of an individual's offenses, parole boards also consider the inmates' personalities and behaviors.
FAQs
What is the average parole officer's salary?
The average parole officer salary in the U.S. is $ 63,290 yearly.
How do probation officer salaries compare to similar careers?
The following list includes salaries of jobs similar to probation officers as of  June 2022:
Parole officers: $60,979 annually
Police officers: $60,700 annually
How much do probation officers get paid in California?
The mean wage of a California-based probation officer is $ 94,650. 
How much do parole agents make in California?
As of June 2022, parole officers or agents in California can make $68,114 yearly. 
References
1. Incarceration
https://www.healthypeople.gov/2020/topics-objectives/topic/social-determinants-health/interventions-resources/incarceration
2. Probation and Parole in the United States, 2020
https://bjs.ojp.gov/content/pub/pdf/ppus20.pdf
3. Probation Officers and Correctional Treatment Specialists
https://www.bls.gov/ooh/community-and-social-service/probation-officers-and-correctional-treatment-specialists.htm
4. Cost of Living Comparison between New York, NY vs San Francisco, CA
https://www.salary.com/research/cost-of-living/compare/new-york-ny/san-francisco-ca
5. Parole Officer Salary in New York, New York
https://www.salary.com/research/salary/benchmark/parole-officer-salary/new-york-ny
6. Parole Officer Salary in San Francisco, California
https://www.salary.com/research/salary/benchmark/parole-officer-salary/san-francisco-ca
7. Parole Officer Career Ladder
https://www.tdcj.texas.gov/divisions/hr/hr-home/posalary.html
8. Correctional officer salary
https://www.careerexplorer.com/careers/correctional-officer/salary/
9. Probation Officers and Correctional Treatment Specialists 21-1092.00
https://www.onetonline.org/link/summary/21-1092.00
10. Work Environment
https://www.bls.gov/ooh/community-and-social-service/probation-officers-and-correctional-treatment-specialists.htm#tab-3
11. Probation Officers and Correctional Treatment Specialists
https://www.bls.gov/ooh/community-and-social-service/probation-officers-and-correctional-treatment-specialists.htm#tab-6
12. 21-1092 Probation Officers and Correctional Treatment Specialists
https://www.bls.gov/oes/current/oes211092.htm
13. Parole Officer Salary in the United States
https://www.salary.com/research/salary/benchmark/parole-officer-salary
14. Police Officer Salary in the United States
https://www.salary.com/research/salary/alternate/police-officer-salary
15. Parole Officer Salary in California
https://www.salary.com/research/salary/benchmark/parole-officer-salary/ca