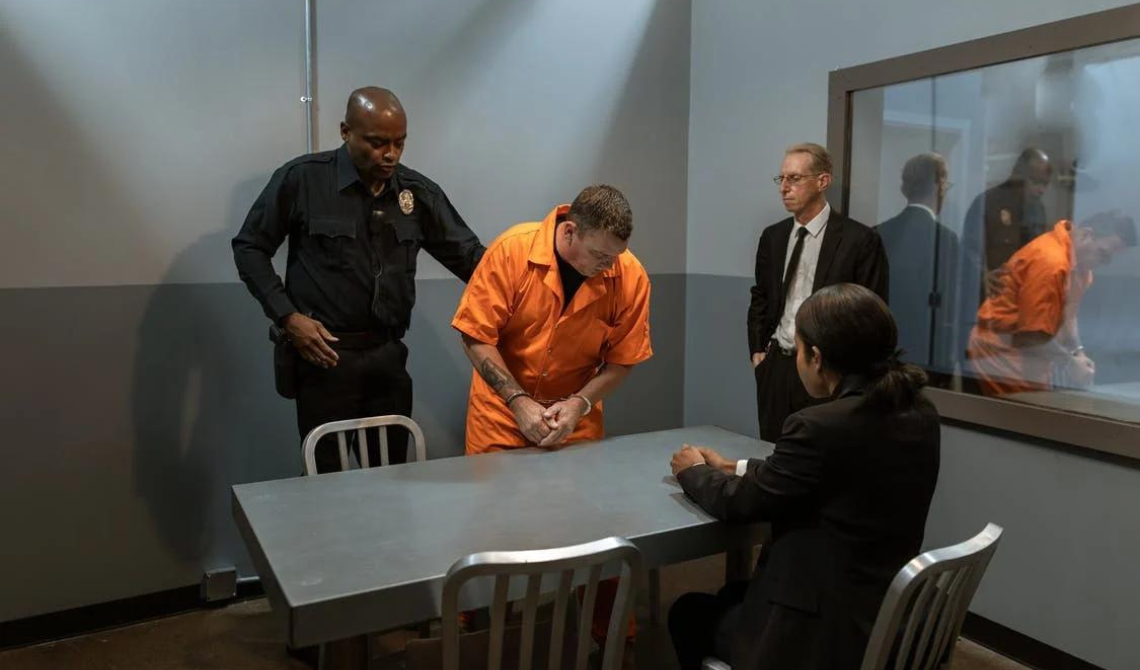 Has someone close to you been put on probation? The Bureau of Justice Statistics (BJS) estimated that community corrections monitored one in 59 Americans at the end of 2019. That is approximately 1.6% of the total population.     
If you want to know more about probation, we at lookupinmate.org can help you. 
lookupinmate.org is a one-stop site where you can access valuable information regarding inmates and correctional facilities throughout the U.S. If you wish to know more about probation, read on.
What Is Probation?
Probation is a court-imposed criminal sentence that releases a convicted criminal defendant into a community rather than confining them to jail or prison. Probation is subject to particular conditions and restrictions. 
Additionally, probation is a flexible sanction that the judicial system customizes for individuals based on their risks and needs and the offense's severity. 
For example, individuals with mental health issues may pose a greater public safety risk through probation. 
A court will generally require a more lenient set of rules for individuals convicted of misdemeanors and domestic violence than those convicted of a felony. Felonies are more severe offenses than misdemeanors. 
Another risk-related issue is whether an individual is a first-time or repeat offender. The judicial system can implement probation to help reduce recidivism rates.  
Recidivism is an individual's return to a previous mode of behavior or previous condition, such as criminal behavior.
Such systems can use the tool of probation to achieve various degrees of liberty and restriction. 
Federal, state, and local jails and prisons house approximately two million individuals today. An example is states' superior courts or "higher courts." 
This figure has increased 500% during the past four decades. The judicial system incarcerated approximately 0.7% of the U.S. population.
The U.S.'s massive criminal justice system includes thousands of correctional facilities. Hence, locating an individual in a federal, state, or local prison or jail with a pending parole may be challenging.  
Experts have traced the origin of probation to English criminal law during the Middle Ages. Some of English society's progressive segments opposed harsh punishments for minor offenses. This process led to temporary release for good behavior. 
Meanwhile, experts often recognize John Augustus as the father of modern probation. Augustus was born in Massachusetts in the 1700s. He supported abstinence from alcohol. Augustus started as a parole officer in 1841 by helping an alcoholic rehabilitate. 
Some U.S. states have recently aimed to reduce individuals' probation time. The goal is to improve their re-entry into society. 
For example, Georgia lawmakers passed a probation reform bill in March 2017 that shortened probation sentences and reduced probation officers' caseloads.
More About Probation
Probation functions somewhat differently in various U.S. states. For example, California's 2015 prison expenditures of $8.5 billion were the highest among U.S. states.
You may wonder how probation works in California. In January 2021, the state implemented new probation rules, including the following:
Misdemeanor convictions can receive one year of probation
Felony convictions can receive two years of probation 
Meanwhile, probation in Texas has somewhat different mechanics. The types of probation in Texas include:
Felony probation: This probation applies to felony crimes. An individual from the Department of Corrections usually supervises an offender. The offender must serve a probation of 18 months or more. 
Parole officers may monitor offenders using Global Positioning System (GPS) tracking, drug tests, and counseling. 
Misdemeanor probation: This probation has less strict rules. Individuals typically must:
Report to a probation officer
Go to legal appointments 
Commit no new crimes
Obtain a travel permit to leave the state 
How Does Probation Work in the United States?
Regions like Massachusetts developed various probation practices like "security for good behavior" or "good aberrance." These processes resembled modern bail.  
Modern probation resulted from the procedures of "recognizance" and "suspended sentence."  The U.S. Department of Justice (DOJ) disapproved of the suspended sentence, arguing that it was unconstitutional. 
The process of U.S. courts as providers of probation as a sentencing option in federal courts was long and complex. The use of probation sharply divided federal judges. 
Meanwhile, the U.S. Congress passed the Probation Act of 1925. President Calvin Coolidge's bill created a probation system for federal courts. Judges could suspend sentencing and place individuals on probation with necessary terms and conditions. 
In 1927, the U.S. appointed to the District of Massachusetts its first parole officer.
What Does Being "Put on Probation" Mean?
The two types of probation include:
1. Completing jail time and then being put on probation 
The judicial system can shorten the jail time due to the offender being on probation.
2. Going on probation rather than serving jail time
If an individual completes the probation successfully, the offender can avoid jail time.
In some criminal cases, individuals would rather go to jail than be on probation. One primary reason is probation can be longer than jail time. 
The conditions of probation include:
Jail time
Community service
Counseling
Fines
Restitution
Reporting to the probation officer
Restrictions on drugs and alcohol
Restrictions on weapons
Adult Probation
The judicial system's courts place adult offenders in the community under the supervision of a probation officer as a substitute for incarceration.  
A judge reviews a presentence (pre-sentencing) report prepared by a probation officer before sentencing an offender.
You can also research the mechanics of probation within the juvenile justice system. An example is contacting juvenile courts regarding probation as an alternative to juvenile detention for delinquency. 
What Do You Call Someone on Probation?
A probationer is someone the judicial system has judged as guilty of committing a crime but is not in prison. 
Probation Violations 
Following probation conditions can promote public safety. However, if an individual on probation disregards an aspect of probation, the public may not be as safe as possible. 
Suppose an individual violates probation conditions. In that case, they must return to court and stand before the judge. The judge can issue a probation revocation, sending the individual to jail or prison for breaking probation. 
Possible Drawbacks of Probation 
Probation can be easier than serving a jail sentence. However, it can still be quite challenging. Here are some potential drawbacks of probation:
Strict Conditions and Sanctions
U.S. courts have a lot of discretion in the terms they apply to an individual's probation. In addition, they can also impose various sanctions for probation violations. A court usually requires offenders to:   
Avoid "past associates," such as criminals
Avoid bad habits like alcohol and drugs 
Become employed or attend school 
Pay restitution and complete community service
Participate in family and community responsibilities
Receive counseling for issues like substance abuse
Difficult Lifestyle Adjustments
Individuals may find it challenging to adjust to the rules and regulations of probation. For example, they must:
Follow curfews
Attend meetings with probation officers
Avoid activities like alcohol consumption 
Limited Job Prospects
Individuals on probation must find employment to satisfy financial expectations. However, offenders should disclose a criminal record and parole or probation status to potential employers. 
Several employers would prefer to avoid individuals with a criminal record on the payroll. Hence, those on probation may have to find low-paying jobs. However, some states offer tax credits to employers that hire workers on parole or probation. 
Inconsistent Monitoring 
Probation officers often have great authority to determine rules and violations. This situation can lead to inconsistent monitoring. 
For example, probation officers handle an offender's missing a therapy session differently. One officer may consider it a violation and send the offender back to prison. However, another probation officer may ask for an explanation regarding the absence. 
Community Stigma 
Individuals on probation or parole may experience harsh reactions from their community members. For example, neighbors may oppose the offender's re-entry into society, fearing the possibility of an offender committing other crimes. 
This potential stigma may strain an offender's home life. For example, they may find it challenging to adjust to a new life outside of prison. 
Beginnings of Probation Services
The origin of probation dates back to the Middle Ages. English judicial systems often enforced harsh punishments for minor offenses. Some progressives supported the evolution of the English justice system. 
Over time the courts started "binding over" for good behavior through a type of temporary release. Offenders could take steps to secure pardons or shorter sentences. In addition, some courts have started suspending sentences.
The Birth of Probation
John Augustus was a Boston boot-maker born in Massachusetts in 1785. Experts often refer to him as the "Father of Probation."   
Augustus supported the abstinence of alcohol and was a member of the Washington Total Abstinence Society. The group believed that understanding and kindness can rehabilitate alcohol abusers. 
Augustus started his 18-year career working as a parole officer in 1841. He first helped rehabilitate a man known as a "common drunkard." Many legal experts credit Augustus with founding the modern probation investigations process.  
The courts reportedly denied bail to only 10 of 19,456 men and women for which Augustus provided bail. 
Launch of Pretrial Services
The U.S. Congress passed the Speedy Trial Act in 1972. The Act's Title II authorized the Director of the Administrative Office of the U.S. Courts to create "demonstration" pretrial services agencies in several judicial districts.  
The objective was to reduce crime through individuals released to the community pending trial and decrease unneeded pretrial detention.  
The agencies would:
Interview individuals charged with more than petty offenses 
Verify background information 
Present a report to the particular judicial officer considering bail 
Supervise individuals released to their custody pending trial
Help defendants on bail find and use community services
In 1982, U.S. President Ronald Reagan signed the Pretrial Services Act. 
FAQs
1. How did I end up on probation?
Suppose you commit a crime and law enforcement officers arrest you. If that is the case, you have to attend an arraignment and then a preliminary hearing. 
The sentencing follows a trial, determining whether you go to jail or be on probation.
2. What happens after a court convicts me? 
If you are in custody at the time of a plea, the court will set a sentencing hearing and send a referral to the county probation department. 
The court will assign a probation officer to complete the pre-sentence report and review the probation department's document and other information. 
On the other hand, if you enter a plea while out of custody, the court will direct you to use the contact information of the probation department. A court investigation unit will then assign you to a probation officer. 
In addition to probation and parole resources, you can also contact various human services for probation information. 
You can also contact your lawyers regarding probation-related issues. An example is public defenders.
You can also locate critical information for federal, state, and city judicial systems through various .gov sites. An example is particular courts in cities such as:
After the court conducts an interview, it decides whether to grant probation based on relevant information such as the probation department's report. 
If the court grants the defendant probation, it assigns a probation officer to:
Manage your case
Review each condition and term of probation  
Start their supervision 
3. What can I expect while being supervised?
The courts require various supervision of individuals based on the particular crime and the caseload of individuals, such as the chief probation officer. The court establishes the terms and conditions of probation. They can include issues such as:
Office appointments 
Travel restrictions 
Alcohol and drug testing 
Treatment program enrollment
Weapons restrictions 
Electronic monitoring 
During supervision, the probation department informs the court of an individual's progress or difficulties.  
Suppose you fail to adhere to the court's orders. In that case, the probation officer must return the case to the court for further sentencing. The process may include returning the probationer to custody in jail. 
4. What fines and fees are due for probation?
The terms and conditions of probation outline the fines and fees an offender owes, including:
Victim restitution fines
Lab testing fees
Program fees
Court fees
State fees
Offenders should pay fines and fees through the collections division. 
References
1. Probation and Parole in the United States, 2019
https://bjs.ojp.gov/library/publications/probation-and-parole-united-states-2019
2. Probation
https://www.law.cornell.edu/wex/probation
3. Criminal justice
https://www.sentencingproject.org/criminal-justice-facts/
4. What percent of the U.S. is incarcerated?" (And other ways to measure mass incarceration)
https://www.prisonpolicy.org/blog/2020/01/16/percent-incarcerated/
5. The history of probation 
https://www1.nyc.gov/site/probation/about/history-of-probation.page
6.  Doing Less Time: Some States Cut Back on Probation
https://www.pewtrusts.org/en/research-and-analysis/blogs/stateline/2017/04/26/doing-less-time-some-states-cut-back-on-probation
7. The history of probation 
https://www.smcgov.org/probation/history-probation
8. Adult probation
https://www.buttecounty.net/probation/AdultProbation
9. Probation and mental health 
https://www.ojp.gov/ncjrs/virtual-library/abstracts/probation-and-mental-health
10. Reducing Recidivism Through Probation Supervision: What We Know and Don't Know From Four Decades of Research
https://www.uscourts.gov/sites/default/files/77_2_7_0.pdf
11. Prison spending in 2015
https://www.vera.org/publications/price-of-prisons-2015-state-spending-trends/price-of-prisons-2015-state-spending-trends/price-of-prisons-2015-state-spending-trends-prison-spending
12. New Rules for Probation in California Starting January 2021
https://www.klblawoffice.net/blog/2020/10/new-rules-for-probation-in-california-starting-january-2021/