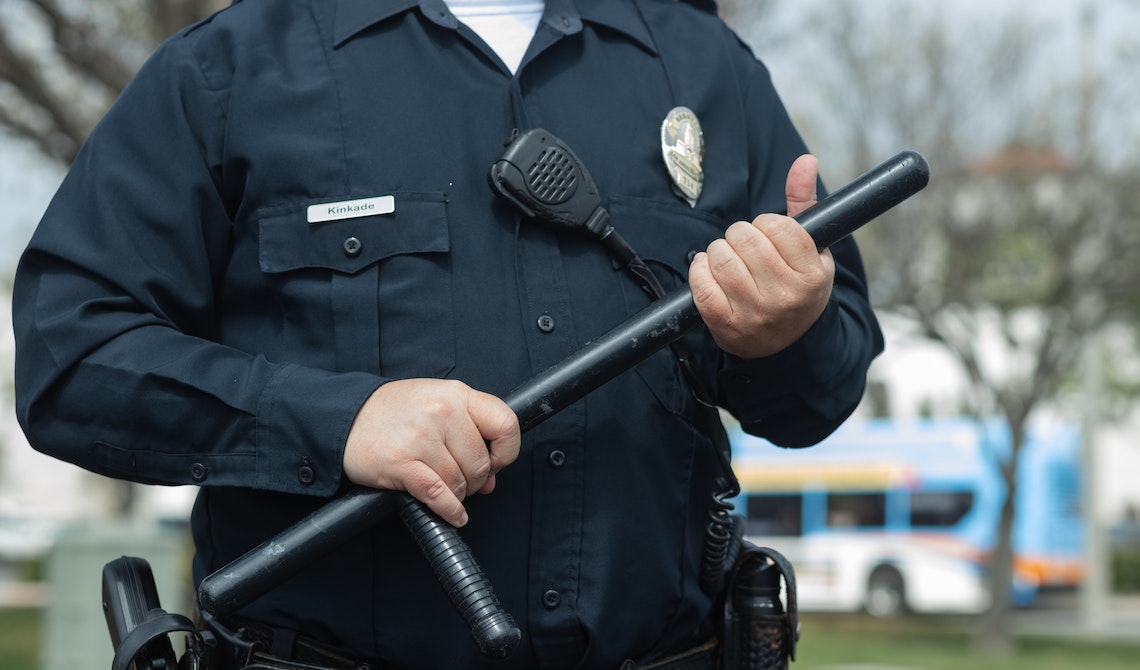 Parole officers play a crucial role in the criminal justice system, as they fulfill two primary functions. 
First, these officers help convicted criminals reintegrate into the community through housing, employment, and health rehabilitation opportunities. Second, these officials ensure that parolees meet their parole conditions so they would not return to prison.
A probation officer has many duties similar to a parole officer except that the former oversees law offenders who have not gone to jail yet. Instead of a prison term, probationers receive a sentence to be under community supervision. 
Becoming a parole or probation officer can be a rewarding career choice if you love helping people in their efforts to improve their lives. This job might also suit you if the idea of ensuring your community's public safety while checking on your parolee or probationer's progress interests you.
This article will discuss the requirements and steps to becoming a parole and probation officer. 
Read on if you want to know the suitable undergraduate courses to take, the exams you must go through, and the training involved in becoming a parole or probation officer. This guide will also show you the difference between parole officers and probation officers. 
lookupinmate.org is a one-stop inmate lookup site that connects you with over 7,000 correctional facilities across the United States. This website also features a variety of research-based topics that can support your readings on the U.S. criminal justice system.
What Are the Requirements for an Individual Who Wants to Become a Parole Officer?
Parole Officer Qualifications
Earn a Degree
Completing an undergraduate degree in the following courses or related fields is among the minimum educational requirements for entry-level parole officers:
Corrections
Criminology
Criminal justice
Psychology
Public administration
Sociology
Social work
Some states require a master's degree, which may help you secure higher parole officer jobs.
Complete Background Checks
After earning a bachelor's degree, you can look for employment opportunities within your preferred location. 
State and federal agencies conduct a mandatory background investigation on applicants, particularly their criminal history. 
At this stage, you should be ready to submit yourself to examination on issues such as misdemeanors, including identity falsification, unpaid tickets, and other traffic offenses. 
The background check will also investigate any history of felony convictions, poor credit, and job terminations.
Agencies also check if you have any possible gang affiliations, whether within the community or on a national level.
Officer Training: The Journey Begins Here
Pass a Government Exam
As parole officers serve under the state government—particularly its Department of Corrections— they will need to take a civil service test to apply for the position.
Battery of Tests
Depending on your civil service test score, you might get a call to undergo other examinations after an in-person interview. 
These tests generally include physical (vision and fitness), psychological exams, and drug testing. 
A positive drug test result can disqualify you for the position. Legalized marijuana in your state will not exempt you should traces of cannabis come up in your test result.
Finish a Training Program
Newly hired parole officers also undergo field training during their first year on the job or before they start their official duties.
The training program may include fitness training, firearms practice, and other workshops or seminars covering report writing, arrest protocols, and domestic violence interventions.
Parole officers get certification for this training, which equips officers to handle various inmates, including former sex offenders or those battling substance abuse or mental health issues.
Parole Officer Personal Requirements
Aspiring parole officers should also accomplish the following requirements:
You should be at least 21 years old for agencies to hire you as a parole officer. 
Agencies value applicants with experience working at a detention facility, mental health clinic, or chemical dependency rehabilitation center for three to five years. 
Those with such backgrounds can correctly recognize violent impulses, disruptive behavior, and drug use—an essential skill in preventing or managing parole violations.
Applicants should have a valid driver's license as the government agency may assign them a vehicle to fulfill their job description. 
Parole officers' assignments include conducting community supervision in high-crime areas.
Parole Officer and Probation Officers: What's the Difference?
Compared to parole officers who handle inmates, probation officers work with individuals who received a probation sentence instead of a jail or prison term for breaking the law.
Probationers can stay out of a correctional facility as long as they report to the probation officer. They must also comply with the terms set by the court for their case.
Similar to parole officers, probation officers report on the progress and problems of the probationer. 
At the same time, these officials connect the inmates they supervise with the necessary social, health, and psychiatric services to help these individuals escape a life of crime.
Government agencies can assign firearms to parole officers who may have to work with individuals previously involved in dangerous or violent offenses. 
Meanwhile, probation officers usually oversee first-time or non-violent offenders. Thus, probation officers seldom carry arms.
Parole and probation officers randomly administer alcohol and drug tests on the people under their supervision. They also ensure that their parolees and probationers stay within the county or state lines.
How to Become a Probation Officer
Probation officers are also graduates of bachelor's degrees. In some states, government agencies require probation officers to have a master's or bachelor's degree with two years of experience in social work or counseling.
Probation officers share the exact age requirement as parole officers, which is 21 years old.  _
Due to the job's physical, mental, and emotional demands, aspiring parole officers must pass psychological, oral, and written competency exams, like parole officers.
Moreover, applicants must finish job training and certification tests before starting their official roles.
Probation Officer Career Overview: Duties & Responsibilities
A probation officer helps probationers with the following:
Avoid recidivism or committing a new offense. Probation officers do this through house visits and tracking the probationer's whereabouts via GPS to ensure they do not go beyond the area where the parole board allowed them to stay.
The level of supervision officers give probationers can be low, medium, or high, depending on the evaluation of the latter's needs and risks.
Follow their curfew
Find housing
Join a substance or alcohol abuse program and stay drug and alcohol-free
Get counseling
Return to school or apply for a job
Enlist the help of probationers' family, friends, and community in fulfilling probation conditions
Probation officers also write reports after each visit with the probationer. Details can include developments on the probationer's family, community relations, and employment.
These officers can also offer advice or recommendations about how probationers can keep their rehabilitation plans.
Moreover, probation officers conduct random alcohol and drug tests on probationers and investigate and document any violation of one's probation conditions.
Probation Officers' Demand and Salary
According to the latest Occupational Outlook data from the Bureau of Labor Statistics (BLS), the demand for probationary officers will rise by 4% annually until 2030. 
At the same time, the BLS forecasts that 8,100 new openings for probation officers and correctional treatment specialists will be available annually. New hires will fill the place of officers who changed occupations or retired.
Meanwhile, the average mean annual wage of probationary officers is $63,290. Rates vary from state to state. The income level also depends on whether you work for local, state, or federal agencies.
Seek Employment
To find vacancies for probationary officer jobs, you should check the closest U.S. Probation and Pretrial Services office by using the U.S. Federal Judiciary's Federal Court Finder. 
This tool lists the websites of the court and probation offices within your chosen location. Local courts have their respective career pages.
You may also visit the Search Judiciary Jobs page on the same website to search for probation officer openings according to salary, city, and state.
The Current State of the U.S. Parole System 
The United State's parole systems first came about in the late 1870s. Since then, state parole boards have decided on the future of inmates' parole eligibility. 
However, starting in the 1970s, states began abolishing their parole boards. Supporters of the abolition argue that the move will end the states' disparities regarding the minimum required prison service before inmates are set free.
In general, inmates become eligible for parole after serving one-third of their sentences. But states have their respective time requirements for granting applications. As of June 2022, 16 states no longer have parole.
But the debate on this issue continues, with some states returning parole boards to reduce correctional facility populations that boomed from the time they forego the inmates' conditional release.
Another change in the reform system occurred when the Sentencing Reform Act of 1984 took effect. Under this law, inmates who are convicted of federal crimes after November 1, 1987, could no longer apply for parole. 
Federal prisoners that are convicted before the enactment of the law can still apply for parole. Their initial parole hearing depends on the length of their sentence. 
For individuals with sentences below 30 years, the parole board may schedule their first hearing within three months of their placement in a correctional facility.
Meanwhile, the board may organize the first hearing for those with 30-year sentences and higher within nine months of their eligibility date. This rule also applies to the District of Columbia inmates, no matter how long their sentences are.
With the close of 2020, the number of adults on parole supervision hit 862,100. This figure is 1.3% higher than the figures at the start of the same year. 
But the Bureau of Justice Statistics records this rate–1,186: 100,000 adult U.S. residents–as the lowest rate in 35 years.
FAQs   
What is the typical work schedule of a parole officer?
Before receiving parolees under their supervision, parole officers review their case files and criminal histories and make reports to help the parole board decide on granting or denying an inmate's parole application.
Parole officers are on-call 24/7 and ready to respond to any emergencies. They must monitor their probationers constantly, so they may work until late at night and even on weekends. Their caseload can include several probationers at a time.
Parole officers also visit their parolees at their homes or workplaces and observe whether they follow the conditions of their parole. Parole officers also assess the parolees' living conditions for any risks.
Moreover, as they interview parolees to check on their progress, these officials can offer substance abuse or psychological counseling. 
At the same time, parole officers can apply their law enforcement training and report their parolees for violent actions or parole violations. 
Is certification necessary to become a parole officer?
Yes. Parole officers undergo training on the job and earn certifications after its completion. 
Training may involve exams covering situational decision-making, casework procedures, parole officer protocols, law, and written communication.
What is the difference between a parole officer and a probation officer?
Probation officers supervise individuals convicted of crimes but have not yet served time in jail or prison. Meanwhile, parole officers have to oversee law offenders who are on conditional release following the review of the parole board.
How long does it take to become a parole officer?
It depends on the requirements of the state agency. At the very least, it will take five years to become a parole officer. The period is equivalent to the time you finish a four-year bachelor's degree program and the one year spent training on the job to earn a certification.
Some states require three to five years of work experience in social work or rehabilitation centers besides the applicant's undergraduate studies.  Meanwhile, other states only accept applicants with a master's degree.
How long does it take to become a probation officer in California?
In California, state agencies accept applicants with bachelor's degrees, although they prefer applicants with master's degrees. First-time officers also need to complete the six-month probation officer training course.
Thus, it may take at least four and a half years before you serve as a probationary officer in this state.
Where do parole officers make the most money?
Parole officers in California get the highest mean annual wage ($94,650), followed by New York ($77,270), Texas ($50,090), Florida ($42,390), and Pennsylvania ($60,740).
References
How Does Probation Work?
https://www.alllaw.com/criminal/how-does-probation-work.html
Probation Officer, Parole Officer
https://www.ojp.gov/ncjrs/virtual-library/abstracts/probation-officer-parole-officer
How to Become a Parole Officer
https://www.criminaljusticeprograms.com/specialty/parole-officer/
How to Become a Parole Officer
https://www.probationofficeredu.org/parole-officer/how-to-become-a-parole-officer/
What Are the Educational Requirements to Become a Parole Officer
https://learn.org/articles/What_are_the_Educational_Requirements_for_Becoming_a_Parole_Officer.html
Judiciary Committee Joint Favorable Report: An Act Concerning Equipment Provided by the Department of Correction to Parole Officers
https://www.cga.ct.gov/2018/JFR/s/2018SB-00506-R00JUD-JFR.htm
Probation Officers and Correctional Treatment Specialists
https://www.bls.gov/ooh/community-and-social-service/probation-officers-and-correctional-treatment-specialists.htm
Probation vs. Parole Officers (Plus Tips for Choosing a Career)
https://carreersupport.com/probation-vs-parole-officers-plus-tips-for-choosing-a-career/
Occupational Employment and Wages, May 2021: 21-1092 Probation Officers and Correctional Treatment Specialists
https://www.bls.gov/oes/current/oes211092.htm
Salaries for State and Local Probation Officers
https://www.probationofficeredu.org/probation-officer/probation-officer-salary/
Federal Court Finder
https://www.uscourts.gov/federal-court-finder/search
Search Judiciary Jobs
https://www.uscourts.gov/careers/search-judiciary-jobs
Probation, Reformation, and Parole: Provisions of State Parole Statutes
https://library.cqpress.com/cqresearcher/document.php?id=cqresrre1937021300
Release from Prison
https://onlinelibrary.wiley.com/doi/full/10.1002/9781118845387.wbeoc019
U.S. Parole Commission: Frequently Asked Questions 
https://www.justice.gov/uspc/frequently-asked-questions#q2
Addressing Florida's Parole System
https://rightoncrime.com/wp-content/uploads/2022/06/2022-06-ROC-AddressingFloridasParoleSystem-ChelseaMurphy.pdf
Supervised Release (Parole): An Overview of Federal Law 
https://sgp.fas.org/crs/misc/RL31653.pdf
How parole works
https://www.justice.gov/uspc/how-parole-works
Probation and Parole in the United States, 2020
https://bjs.ojp.gov/content/pub/pdf/ppus20.pdf
What Does a Parole Officer Do?
https://climbtheladder.com/parole-officer/
How to Become a Parole Officer 
https://www.probationofficeredu.org/parole-officer/how-to-become-a-parole-officer/
Probation Officer Careers in California
https://www.probationofficeredu.org/california/