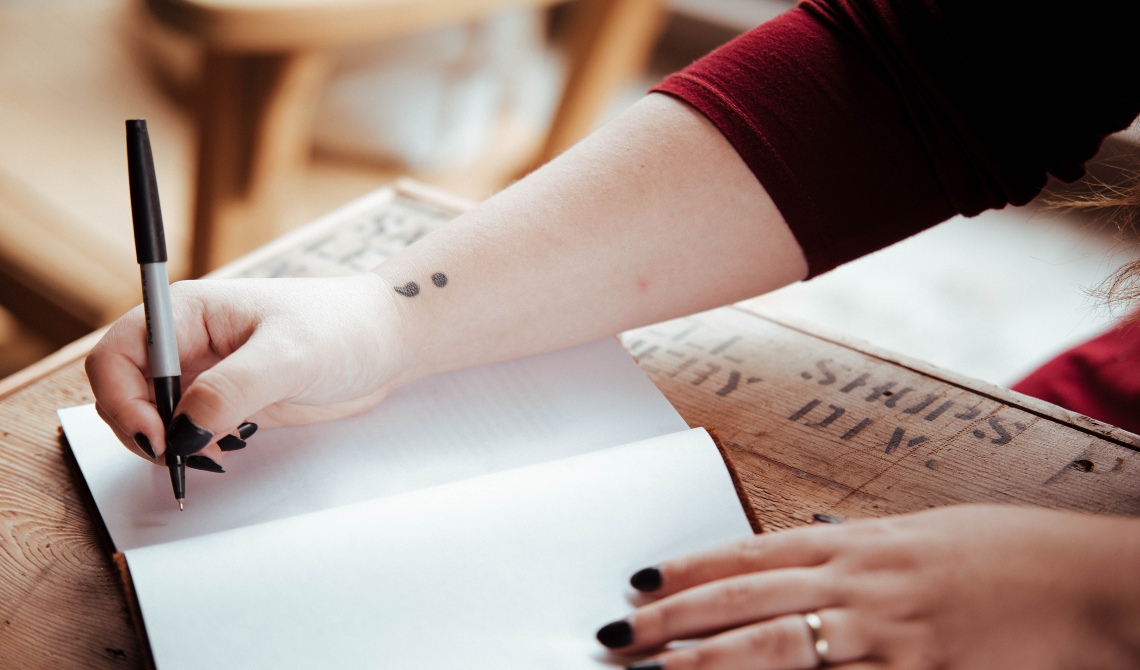 Inmates may regret many things, not least the crime they committed. But it's highly likely that not having enough time to spend with friends and family is at the top of their lists.
Every day, as inmates go through the motions in prison, they feel as though the world outside — where their loved ones are — becomes increasingly unreachable. This realization makes the already unbearable prison life an even worse experience.
Fortunately, correctional facilities generally allow people outside the prison to write letters to a friend or a family member inside. Letter writing is an excellent way to bridge the gap between prison and society.
Say you want to communicate support to an incarcerated loved one but don't know where to begin. In that case, you'll need a guide to help you address a letter to inmates.
 LookUpInmate.org is an all-in-one online resource where you can access essential details regarding inmates and corrections facilities in the United States (U.S.).
Whether you're mailing your first letter to an inmate or seeking other ways to write a prison letter, this article can help you.
Read on to learn about letter writing to inmates, including correct formatting, guidelines for addressing the envelope, and policies facilities may have regarding writing to inmates.
Deliver Hope to a Loved One
Words (or the lack thereof) matter when interacting with people in jails or prisons.
A 2018 BMC (BioMed Central) International Health and Human Rights study indicates that specific language can help improve inmates' well-being.
Receiving a simple letter from a loved one, even a short one, can mean much more than the other perks of an inmate. Letters deliver hope that life is still waiting for them beyond the steel bars.
No matter where you plan to send your letter — a county jail or a state or federal prison — learning how to address this letter is crucial.
You Have Decided You Want to Write a Letter to Someone Who Is in Prison, but You Have No Idea How to Do It
Like other activities in life, not knowing where to start can make the simple task of letter writing to an inmate extra challenging.
There's the legitimate worry that your loved one might never receive the letter you send them. The good news is that although the specifics may vary, sending letters to inmates generally follow the same process for various facilities.
For instance, the New York Department of Corrections requires the following information for letters:
The inmate's full name
The inmate's book and case number
The inmate's facility's full name and address
How Do You Cheer Someone Up in Jail?
There's a good reason why "arrest pranks" rank just below "[insert terminal illness] pranks" on the list of worst possible jokes: trivializing a traumatic experience isn't funny.
Just imagine what it must be like for someone sentenced to jail or prison to realize that they'll be separated from their loved ones for years or decades.
Sure, inmates can be eligible for visiting hours. Still, prison life is anything but bliss and comfort. That's why it's crucial to write them a letter with a cheerful outlook.
Consider the following tips when writing to an incarcerated loved one:
1. Never Judge
Prison is a tough place to be in for most people. Not all who get in there are ruthless criminals with calloused moral senses.
Many, if not most, inmates already know and acknowledge their shortcomings, so the last thing they'd want to read is a letter of condemnation.
Whether the inmate is your friend, loved one, enemy, or a stranger you've known via a "Write a Prisoner" program, it is wise not to judge. You don't see what challenging experience they're going through.
A small act of kindness, like a compassionate letter, can go a long way toward making the recipient happy and helping them in their rehabilitation journey.
2. Show Them Love and Importance
Inmates may feel like nobody cares about them anymore because of their crimes.
One way to help them overcome their lack of self-worth is to tell them you love and value them despite their bad decisions in life.
Aside from sending them letters, you can send them gifts like commissary products as a token of your love for them.
3. Entertain at Your Best
Another way to help inmates feel better is to entertain them with positive stories from the outside world.
Inmates' day-to-day life is typically dull and uneventful. Their daily routine typically includes community service, labor, and other rehabilitation activities.
You can share a little joy in the inmate's life by sharing how you overcame a tough time. Telling them what makes you happy can also help brighten their day.
How to Address an Envelope to an Inmate
Correctional institutions vary regarding the specifics of addressing envelopes to inmates. So, it is best to visit the official website of the jail or prison where the inmate is serving their sentence.
That said, below are some general instructions for addressing envelopes to inmates.
Use Your Complete Name and Handwrite It
Be as accurate as possible when writing down details on paper. Write the complete name of the sender and recipient (don't use nicknames) and addresses on the envelope.
You might also have to include the inmate's identifying number from the corrections facility that houses them.
For instance, a California state prison inmate has a California Department of Corrections (CDC) number.
If you do not have the identifying number of the inmate to whom you wish to write, you can contact the inmate's correctional institution to request it.
Order Depends on the Institution
Again, the specifics may vary depending on the institution's policy. For example, the facility's rules determine how to write the recipient's address, including which detail to write first, the inmate's name and number, or the correctional institution's.
For example, all letters sent to a State of Florida correctional institution have the following format:
Top-left corner: Sender's name and mailing address (city, state, and ZIP code)
Center: Inmate's last name, first name, and department of corrections number (DC#), followed by PO Box 23608 and Tampa, FL 33623
State the Correctional Institution
Write the institution's name, post office box (P.O. box), or street address. The mailing address usually includes the city, state, and ZIP code.
You should also write your name and return address on the envelope. Some institutions don't hold or deliver inmate mail without a return address.
Note: The institution's street or physical address may differ from the institution's mailing address. Inmates may be held at a particular facility within an institution.
How to Write to Someone Who Is in Jail
There is no universal template for letters to inmates. That said, your letter must be clear, structured, and concise.
Letters from family and friends may help improve the inmate's outlook in jail or prison. Consequently, writing persuasive and understandable support letters is crucial.
Here are some suggestions to help you construct and address your letter:
Mailing a Letter via Email (Jail)
Inmates can't have unsupervised internet access, so you can't email them directly. Some facilities work with a third-party service provider to manage email.
For instance, King County correctional facilities (in Washington) use Access Corrections to process email.
Other email management services include Viapath (formerly Global Tel Link or GTL), JPay, and CorrLinks. Below are typical steps for sending emails to inmates.
Step #1: Know the Rules
Visit the official website of the jail or prison housing your loved one. The facility's website usually contains all the information you need to email inmates, including the inmate database, "home" address, and mailing rules.
Step #2: Follow the Instructions
Check the inmate database for instructions regarding email sending. You can locate the inmate's name by clicking the email icon. Once you've found it, you can start writing your letter.
Step #3: Review Letter
Double-check your letter and ensure you haven't included any details that could prejudice your loved one. Remember that the facility's officers will read the email, so don't include sensitive information or restricted photos.
Mailing a Letter via Postage (Jail)
This option requires paying close attention to addressing guidelines and compliance with the facility's mailing rules.
Step #1: Visit the Jail's Website
Use the jail's official website to get all the information you need to mail inmates, including the letter's proper formatting and the facility's contact information.
Step #2: Find Information About the Inmate
Obtain the inmate's booking number and name (if you don't know them personally). You must have these details attached to the envelope for your letter to reach the correct address.
Step #3: Write the Required Information on the Envelope
When mailing a letter via postage to an inmate, you must include the jail's address, booking number, and name. Senders typically place these details at the center of the envelope.
Here's a typical letter format:
The first line (center): Inmate's name and booking number
The second line (center): The street address of the jail
The third line (center): The jail's city, state, and ZIP code
The top right corner of the envelope: Sender's complete name and return address
Step #4: Go Over Your Letter
Review your letter and ensure you did not include any information that could negatively impact your loved one.
As with email, jail officers can access your messages, so do not include intimate images or other sensitive information.
That said, most content types are acceptable. So, writing romantic or personal letters is okay as long as you're okay with the jail officers reading them.
Step #5: Avoid Prohibited Decorations
Leave the remainder of the envelope blank. Jails may prohibit any stickers, discolorations, and perfume smells.
Step #6: Send the Letter
You can take your letter to the post office and deposit it there. Remember to include the correct amount of postage for the envelope's weight.
Mailing a Letter via Postage (Prison)
Sending letters to prison inmates is generally the same as sending letters to jail inmates.
But when searching for an inmate, you can go to the state's Department of Corrections before dropping by the regional facility where the inmate is housed.
If you plan to send mail via a private courier or delivery service, verify first if the prison accepts carriers other than the U.S. Post Office.
Mailing a Letter via Email (Prison)
Sending an electronic mail to a prison inmate follows a process similar to emailing a jail inmate.
Step #1: Verify if You Can Email the Prison Inmate
You can only email your loved one in prison if you're on the contact list approved by the prison staff.
Step #2: Wait for Approval From the Prison's Email Management Service Provider
Prisons partner with different telecommunications companies to facilitate their emailing system.
Suppose you're interacting with an inmate housed in a Pennsylvania Department of Corrections facility. In that case, you'll get the approval notification through the ViaPath Technologies platform.
Meanwhile, the Federal Bureau of Prisons (BOP) uses CorrLinks to send automated approval messages to inmates' prospective contacts. This platform lets you accept or block future electronic messages from a federal inmate.
Step #3: Get the Inmate's Email Address
After officially accepting the email request, you can receive the inmate's email address and begin emailing them.
What Not to Do When Addressing a Letter
Note that writing to an inmate differs from sending a holiday greeting card or a letter to a free individual. As such, there are items that you shouldn't attach to your letter, including the following:
Drugs
SIM cards
Stamps
CDs or DVDs
Stickers
Jewelry
Dried herbs or flowers
Do Not Use Labels or Tape
Correctional facilities may remove labels from letters before delivering them to inmates. Without a return address, inmates may be unable to reply to the sender.
Some jails or prisons do not deliver envelopes with tape or stickers on or inside them. Note also that some facilities may consider stickers as labels.
Sending Books, Letters, and Photos to an Inmate: Important Rules You Need to Know
Before sending items, such as books, letters, photos, and magazines, to an inmate, it is best to contact the facility that houses your loved one to know the following:
Items that are considered contraband (for example, jewelry, smartphones, and alcoholic drinks)
When to mail letters or packages
How to address various types of letters or packages
Below are other things to consider when sending any items to inmates.
Mailing Letters to Inmates
Getting mail can sometimes be slow, depending on the facility's process. Things could get even worse when there's a lockdown — incoming mail deliveries will usually stop and not resume until the lockdown is lifted.
But don't let delays prevent you from writing to your loved one in prison. It might not mean much for someone living outside prison, but encouraging letters are often the only thing that sustains your loved ones during their more challenging days.
Inmate Photos
Inmates love getting photos as much as they love receiving letters. Incarcerated people benefit from receiving pictures in various ways.
For example, most facilities let inmates hold on to their photos, put them up in their cells, use them as a bookmark, or just carry the picture to inspire them daily.
Additionally, when an inmate receives a photo, it visually represents what you've discussed in correspondence or over the phone. The offender can see what the new boat, car, kid, pet, or trip looks like— like old-fashioned Instagram.
Sending Photos to Inmates
Remember these things when sending photos:
Generally, photos should not exceed 4 inches long by 6 inches wide
Photos should be free of nudity or other sexually suggestive material
Hand gestures and tattoos are usually prohibited since they may have gang implications
Always print the inmate's name and identification number (I.D.) on the back of the photo
Inmate Books and Magazines
You can ship books to an inmate using an approved book or magazine provider, including Amazon or Barnes and Noble.
But some facilities restrict inmates' access to used books and only allow inmates to receive new books.
Mailing Books, Magazines, and Newspapers to Inmates
Inmates get these reading materials if the sender and recipient comply with the prison's requirements.
The rules are generally the same for all correctional institutions, but each state differs slightly in specifics.
A facility may consider something a publication if the material has a publishing company, author, volume or issue number, publication date, or other identifiers, including the publisher's address and copyright notice.
Sending Holiday or Birthday Cards
People outside prisons can send birthday and holiday cards to an inmate, but they cannot contain electronics or pop-up content.
These cards must also adhere to the policies regarding appropriate material (no nudity or sexually suggestive content, no matter how funny).
Remember, before sending items to an inmate, it is best to send a letter first. This move will confirm the inmate's location and eligibility to receive items. If unsure what to send, contact the facility via the phone numbers provided.
Rules Differ for Immigrants and Juveniles
When sending a message to a detainee at an immigrant detention center, the sender should provide the detainee's complete name followed by the last four digits of their Alien Number (A-number).
Meanwhile, when writing a letter to a juvenile confined to a state correction program, the sender should specify the correctional facility where the juvenile is housed.
Will Anyone Open the Letter That I Sent Before It Reaches the Inmate?
Mail inspection is a mandatory procedure that involves examining the envelope's content before it is given to the recipient. After the authorized officers read and remove coded messages or suspicious information, the letter is forwarded to the recipient.
Mail Is Opened and Inspected
Letters that qualify as general correspondence are typically opened and checked for contraband before being delivered to the inmate. Some correctional institutions categorize their mail as "special incoming mail." This type of mail can be accessed only in the presence of the inmate.
What Mail Won't Be Accepted
Prison officials don't usually accept mail containing stamps, cash, writing supplies, or anything to eat, drink, or smoke.
But general population inmates may receive publications if they are sent directly from the licensed bookstore and paid in advance. Inmates in lock-up areas receive limited mail types.
What Should You Not Include in the Letter?
You can't send publications with the following features or subject matter:
Shows the construction or operation of weapons, bombs, ammunition, corrosives, and incendiaries
Encourages, demonstrates, or describes violent behavior or disrupts group interactions
Depicts or describes how to brew alcohol, synthesize drugs, or make intoxicants
Illustrates, encourages, and explains escape techniques or includes blueprints, details about facilities, drawings, or a map showing escape routes
Written in code
Promotes or instructs in criminal behavior
Potentially inflammatory or provoking by advocating riot, unrest, rebellion, or violating departmental policies
Ensuring Your Letter Reaches Its Destination
As you know, following the facility's rules can help ensure your letters reach your intended recipient. If you fail, the note will remain unopened or get lost. Every state has its rules regarding letter writing to inmates, but here are some general guidelines:
Write your name and address on the envelope and the enclosed letter.
Address your letter accurately. Include the prisoner's number.
Do not attach anything to your letter unless it complies with the prison's rules.
A photo or news clipping is usually acceptable. The rest isn't, even stamps. You can send only your letter the first time and ask your recipient what the jail does and doesn't allow.
Don't use scented stationery or attach stickers or glitter. It's surprising the sort of things that can prevent your letter from being delivered.
If you want to attach a book, magazine, or other reading material to your letter, do not mail the letter directly.
In the U.S., inmates can't receive packages from the outside without written approval from the inmate's unit staff or another prison official.
But you can usually send books to an inmate if they come from an authorized book provider, like Amazon or Barnes and Noble.
Note: Don't send hardback or ring-bound books. Officers might view these books as potential weapons.
The institution may read your correspondence. Don't say anything that could compromise your correspondent's safety, such as negative comments regarding prison officials.
Sexual or violent content will likely delay or completely block your letter's delivery.
FAQs
What do you say in a letter to an inmate?
Here are some topics to discuss with the recipient:
What does being confined in a facility feel like?
What's the first thing you want to do after your release?
What's your favorite prison food?
How has prison or jail changed you?
Do you have friends among the prisoners or guards?
What advice can you give young offenders?
Have you encountered a prison bully?
Do you think incarceration serves any good purpose?
I addressed my letter correctly, but why was it returned?
Your letter may return to you due to the following scenarios:
The letter comes from the inmate's victim
The message comes from a fellow inmate
The address stated in the envelope is incomplete
The letter is from an individual who is mediating between inmates
The letter contains prison-prohibited information
How do you write a letter on behalf of an inmate?
The primary goal of writing letters on behalf of inmates is to persuade the parole panel that the inmate can re-enter society without re-offending (committing another crime).
Prison officials will review your letter of support. So, it is essential to avoid discussing:
Any criminal activity, including the offender's criminal history
Anything the prison rules prohibit
You can also seek legal advice before sending letters to state or federal judicial entities. Furthermore, it is essential to get legal advice even if you are an inmate's pen pal. Prisons might monitor such correspondence.
References
1. Words matter: a call for humanizing and respectful language to describe people who experience incarceration https://bmcinthealthhumrights.biomedcentral.com/articles/10.1186/s12914-018-0180-4
2. Write to an Inmate
https://www.nyc.gov/site/doc/inmate-info/write-to-inmate.page
3. How to Contact an Inmate
https://www.cdcr.ca.gov/family-resources/how-to-contact-an-inmate/
4. Contacting an Inmate
http://www.dc.state.fl.us/ci/ContactInmate.html
5. Email or send mail to an adult in jail
https://kingcounty.gov/en/dept/dajd/courts-jails-legal-system/information-services-jail-detention/contact-visit-adult/mail
6. How To Email
https://www.doc.sc.gov/family/sendingmessages.html
7. Starting Correspondence
https://www.bop.gov/inmates/trulincs.jsp
8. Sending Mail to an Inmate
https://www.doc.sc.gov/family/sendingmail.html
9. Frequently Asked Questions Regarding Writing to an Inmate
http://www.dc.state.fl.us/ci/writing.html
10. Stay in touch
https://www.bop.gov/inmates/communications.jsp