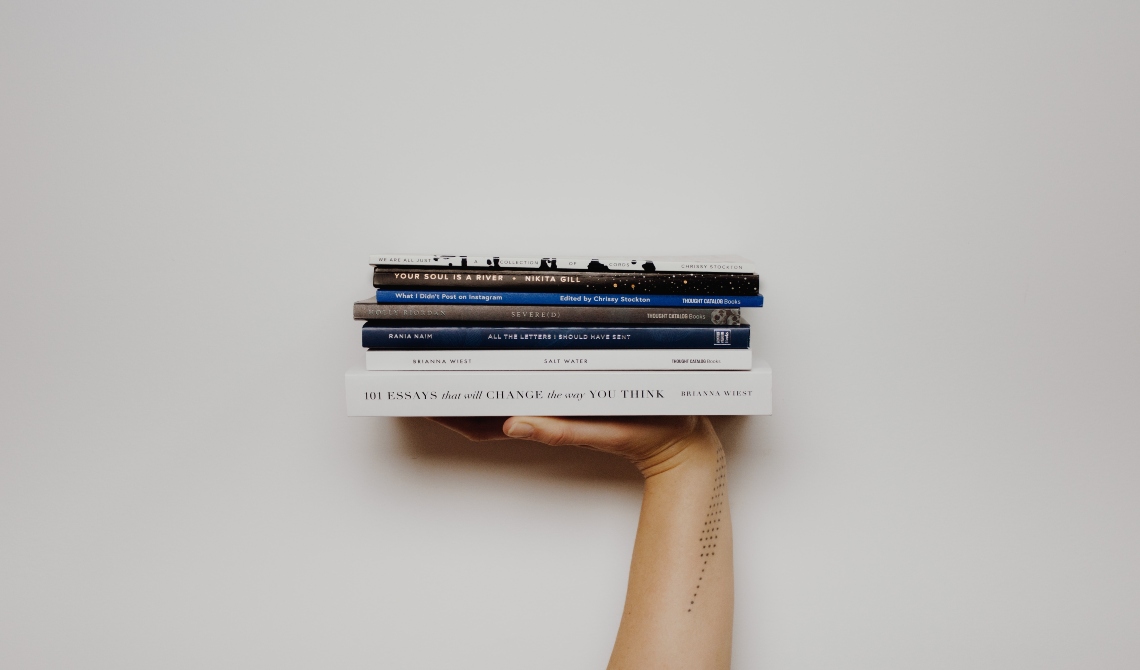 For many people, prison is the most striking symbol of repression.
Every movement and activity of incarcerated individuals is under restraint and monitoring. These restrictions apply to inmates' access to several items, including books.
Suppose you have an incarcerated friend or loved one and want to send them a book. In that case, you must follow standard prison procedures or access assistance from a third-party service provider to deliver the book.
LookUpInmate.org offers vital information regarding various correctional facilities in the United States, including prison addresses and regulations. With this information, you'll know where and how to send books to an inmate.
Read on to learn more about sending reading materials to inmates.
How Do You Send a Book to Someone in Jail?
In the United States, inmates can't receive packages from the outside without the written permission of the inmate's unit staff or another authorized staff member.
For example, the CDCR (California Department of Corrections and Rehabilitation) mandates that the inmate's family members can't send their incarcerated loved ones quarterly packages directly.
These institutions often implement these restrictions to reduce contraband. However, they don't prohibit entirely but only regulate any delivery to the inmate.
In the case of the CDC, family members can send items to their loved ones in prison via approved vendors.
You can generally send books to an inmate if you ship them using an approved book provider, including Amazon or Barnes and Noble. Some facilities restrict inmates' access to used books and only allow inmates to receive new books.
Placing Orders to Correctional Facilities
Various regulations exist regarding inmates' access to books. Consequently, it is best to contact the jail or prison to which you will ship the item and ask the facility about specific policies governing what you can and can't send.
You can ask these facilities what subject matter, book format, or courier service they allow for inmates.
When placing orders via an approved vendor, you might have to give the following information:
Inmate name (most facilities require the inmate's full name)
Mailing address (the inmate's shipping address is the facility's address)
Inmate number
You can place book orders for inmates online. If you do, follow the book provider's instructions.
Most prisons or jails will accept only USPS (United States Postal Service) parcels.
If you use USPS as your courier at Barnes and Noble, you must check the box saying, "Address can't be serviced by UPS." Check this box when adding the correctional facility as a shipping address upon checkout.
Shipping to Prisons
As mentioned above, you can ship books to prison via an approved book vendor, including Barnes and Noble and Amazon.
Amazon requires senders to put a label outside their packages with the following information:
Amazon.com company name
Destination address
Return address
Amazon can't include special instructions or labels on the package. Also, you can't anonymize gifts to inmates; the invoice shows the collection address.
Moreover, inmates can only receive packages from US Mail (USPS) since they cannot sign for them. Amazon.com typically sends parcels via US Mail but also uses UPS and FedEx.
Delivery by USPS
Prisoners can only accept book parcels indirectly, so most senders use USPS to deliver all shipments. Amazon can provide the book via USPS using a prison's P.O. box.
About Reading Materials
Each department of corrections has policies regarding deliveries of reading materials to inmates.
For example, Washington State's Department of Corrections has the following rules governing sending books to inmates:
Book Donations to Individuals
Incarcerated people may receive newspapers, new books, specific catalogs and brochures, and other publications sent directly to them by publishers and vendors.
Inmates may also receive used books in any language from authorized non-profit organizations.
Book Donations to a Facility
Community members, organizations, publishers, suppliers, or non-profits may donate used or new books to a facility for its prison libraries.
Approved Vendors
These approved vendors include Amazon and Barnes & Noble. However, the institution can also authorize some local stores and publishers.
You can inquire whether the inmate's facility approves a specific vendor.
Approved Non-profits
Like other correctional facilities, the Washington State Department of Corrections (WSDC) lists department-approved non-profits.
You can file a request form to the department to be an approved non-profit donor.
Suppose a non-profit requests recognition from the department and is denied. In that case, they can respond to the decision email within ten business days with a narrative explaining why they wish to appeal.
General Rules
If you ship books to prisons, avoid sending hardcover books and publications with nudity or violent content. It is best to read the facility's general rules before you send any parcel to an inmate.
General Requirements
The WSDC can deny specific items based on the department's rules.
Also, it can remove product samples, including CDs and DVDs, particularly if the act will not alter the publication.
Suppose the facility's authorized staff member can't remove parts of the item without altering it. The entire reading material will be rejected if they have to tear a page from the publication.
At the same time, staffing resources may permit the removal of loose advertisement cards.
A facility will not withhold the publication of any book solely because it appeals to a specific ethnic, racial, religious, or political group.
However, note that you must deliver publications to the facility by authorized couriers, including  USPS, UPS, or FedEx. Also, you must ensure that you don't ship the book as First-Class Mail per USPS Domestic Mail Manual.
Front-door courier delivery is prohibited. Individuals housed in reception diagnostic centers can only read newspaper publications.
Moreover, the headquarters correctional center manager must examine publications written in languages other than English.
Publications written in Braille, excluding those received by facility libraries, are only available to incarcerated individuals with documented vision impairments.
Furthermore, inmates may not receive gift subscriptions or publications from another inmate or the friends or family of another inmate.
Lastly, the department considers the following as publications if they have a publishing company, author, publication date, volume or issue number, or other identifiers, including the copyright notice and publisher address:
Books
Magazines
Newspapers
Catalogs
Brochures
All other reading materials will be considered general incoming mail.
Publication Review
Prison facility mailroom staff members examine all incoming mail and publications. The mailroom employees will inform the inmate of the reason for rejecting mail in a written notice.
Publication Review Process
The mailroom staff might also forward the rejection notice and rejected pages to a publication review committee (PRC) at their Department of Corrections headquarters.
The committee's membership might include a security operations program manager, a disciplinary program manager, and an archival or library manager.
The PRC could meet monthly to review rejected books and other documents. After reviewing the packet, the Committee will decide and return it to the facility.
Prisoners Love Books and Magazines to Read
Prisoners are often drawn to books and magazines since they provide an escape from their surroundings and a chance for self-improvement and education.
However, following a few important rules when sending books to prisoners behind bars is crucial to maximizing the chances they will receive your reading material.
You can use LookUpInmate.org's search tool to find the prison or jail where your family member is housed and read other people's rules and comments about sending books to prisoners.
Rejection Appeals
If inmates appeal the denial, they might send an official document from the mail room sergeant. Generally, the Department of Corrections headquarters responds to the appeal request and contacts the correctional manager regarding its decision.
At WSDC, the final decision on a particular publication will be binding for at least three years. The Assistant Secretary for Prisons or Correctional Manager will then preserve the decision in a database for a minimum of three years.
Some State Prisons Ban Family Members, Third Parties From Sending Books to Inmates
As mentioned above, some state prisons require inmates to buy books only from prison-approved vendors.
FAQs
How do inmates receive books, periodicals, magazines, newsletters, or other publications?
Inmates can receive these reading materials if the sender and recipient follow the requirements of a prison or jail.
The general rules are typically the same for all correctional facilities, but each state differs regarding specifics.
Suppose you want to send a publication to an inmate under the jurisdiction of the Florida Department of Corrections (FDC). In that case, note the following requirements:
You can't send publications with the following features or subject matter:

Shows the construction or operation of weapons, ammunition, bombs, chemical agents, and incendiaries
Depicts, encourages, and describes escape methods or includes blueprints, drawings, details about facilities, or a map showing escape routes
Depicts or describes how to brew alcohol, manufacture drugs, or make intoxicants
Written in code
Demonstrates, encourages, or describes violent behavior or disrupts group interactions
Promotes or instructs in criminal behavior
Potentially inflammatory or provoking by advocating riot, rebellion, institutional disruption, or violating departmental policies
Includes threats of violence, blackmail, or extortion
Contains an advertisement that dominates the publication rather than being incidental, promoting three-way calling services, product purchases with postage stamps, and pen pal services
For more information regarding sending publications to inmates, you can read Administrative Rule 33-501.401.
Can I send books from Amazon to inmates?
As indicated above, you can send books via Amazon to inmates.
However, most correctional facilities don't allow incarcerated individuals to receive used or hardcover books.
You must send books using an approved vendor, including Amazon. Ensure you understand the institution's specific requirements before purchasing and delivering a parcel to an inmate.
Does Barnes and Noble send books to inmates?
You can also use Barnes and Noble to send books to incarcerated people.
How can I get free books for an inmate?
Various ways exist to send free books to an inmate. For instance, you can partner with a local non-profit group to help you with your goal.
In Seattle, you can contact Books to Prisoners, a non-profit organization that promotes reading among inmates, encourages them to pursue knowledge and self-empowerment, and helps them break the cycle of recidivism (return to prison due to criminal act).
Books are tools for learning and expanding minds. You can help inmates see the benefits of reading by sending them thousands of free books every year.
How do I write to an inmate?
Like sending books, various policies exist regarding inmate mail, depending on the institution.
Here are some things to remember when sending books to inmates under FDC's jurisdiction:
Inmates must receive all correspondence via USPS mail. The facility will not accept correspondence from any other courier or delivery service.
Inmates cannot receive standard mail in padded envelopes, multi-layer packaging, boxes, plastic bags, metallic envelopes, packages containing packing peanuts or bubble wrap, or card stock-type envelopes.
Always use the committed name, DC (Department of Corrections) number, and institutional address when writing to an inmate.
Use the Facility Profiles to find an institution's address.
I need the address or other information about one of FDC's institutions or facilities. How do I get it?
In this case, you can use the FDC's directory of major facilities.
In addition, the directory includes instructions, historical information, staff information, facility profiles, and program information.
You can use FDC's printable directory to get addresses for Road Prisons,  Work and Forestry Camps, Administrative Service Centers, and Work Release Centers.
Can I send an inmate an email message?
No. For security reasons, incarcerated people can't access the Internet or computers with an internet connection that can send or receive email. Generally, inmates can obtain mail from the post office.
References