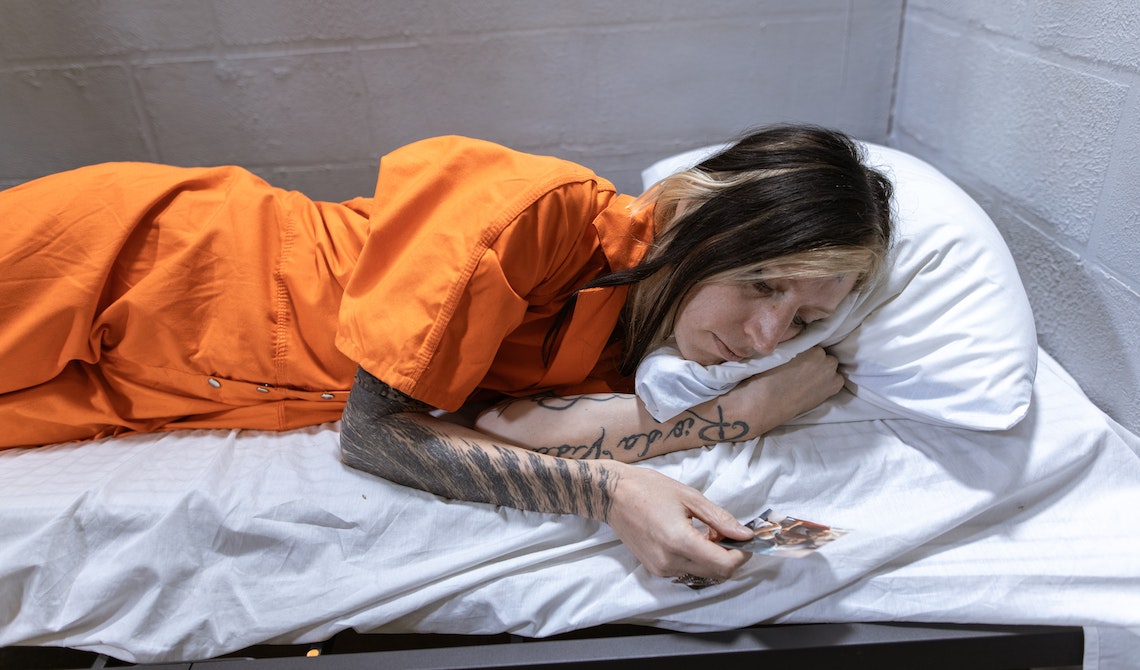 Ten thousand descriptive words of someone you care about can't compare to a single photo of a loved one's smile. The sheer emotional effect of photos is profound, more so to people deprived of liberty and whose only connection with those they love is a snapshot of a life far from their current one. 
As a family member, maybe you'd like to support your loved ones, especially those at a low point in life. Being in prison is one of the lows people can experience that dramatically change their outlook on life. 
You can help prevent them from diving into anxiety or loneliness by sending items like photos. However, the question is, how can you send pictures to incarcerated individuals? Can you send other things with images, like books, letters, or magazines, to loved ones behind bars?
Furthermore, what is the importance of sending pictures to inmates? How can these photos help them on their road to rehabilitation?
After this short read, you'll develop an eye for photography and be encouraged to take snapshots of your daily life and share these treasures with people temporarily deprived of freedom. 
You'll know how to send photos, books, and even magazines to people behind bars.
Finally, you'll appreciate the power of photography and how one picture can tell a thousand-word story to someone longing to be free again.  
Sending photos, books, letters, and magazines to prisoners is highly regulated inside prisons. You can't just send anything you want at any time. Some types of photos are not allowed inside prisons, and inmates get a set number of photos they can keep inside the prison.
To send these photos, you'll need the correct address information of the facility where your loved one is incarcerated. LookUpInmate.org can help you by serving as a handy online inmate and facility locator. You can search more than 7,000 prisons and jails in the United States. 
LookUpInmate.org will provide you with links that will direct you to the facility's site. Also, this site will give you information about facilities' policies and provide the contact information of prison authorities. With this information, you can talk to facility personnel whenever you need clarification about their prison regulations. 
Sending Books, Letters, and Photos to an Inmate: Important Rules You Need to Know
Sometimes, you may want to send more than care packages, money orders, or commissary items to a loved one behind bars. Maybe you're considering sending photos, letters, and even books, especially if your loved one in prison likes to read. 
Whichever the case, remember that correctional facilities in the United States have different policies about sending items aside from food. These protocols may differ from each other, but there are general guidelines that every prison and jail follows. Here, you'll get the essential rules to plan sending items to an inmate.
How It Works
Suppose you plan to send photo prints of an inmate's family member, greeting cards, magazine subscriptions, and books. In that case, you should understand that there are rules to follow.
These regulations aim to lessen the risk of contraband from entering jail or state prisons and to ensure the facility's overall safety.
Rules for Sending Pictures to Inmates
You might encounter some limitations when sending photos to inmates in state or federal facilities. Note that it's best to keep in touch with the local prison authorities where your loved one is located and cooperate with them to make your transactions smoother. 
Sending Drawings and Paintings to Inmates
Generally speaking, you can send hand-drawn images to inmates, provided that they fit the size limits set by the correctional facility. Painting done with crayons, ink, watercolor, and charcoal are usually acceptable. 
Example sizes of painting frames allowed in prison shouldn't be larger than 9 x 12 inches. The purpose of this size limit is to prevent the possible entry of contraband into the facility. 
Sending Photos to Inmates
Sharing photos with an incarcerated loved one is a great way to keep tight connections with family members and friends. A tangible reminder of people they care about can help inmates battle their feelings of isolation. 
The Department of Corrections (DOC) and the Bureau of Prisons (BOP) have policies regarding sending photos to inmates. The regulations mainly focus on how many photos you can send, what kind of photos, and what images those photos may have. 
What Kind of Pictures Can You Send to Jail?
Here are some general guidelines on what kind of pictures or photos you can send to people in jail or prison:
You can't send photos that depict drugs or drug use. Facilities will most likely deny the entry of any item with images linked to drugs and their use. Even logomarks that are suggestive of drugs, like a marijuana leaf logo, may result in your photo being sent back or regarded as contraband and confiscated. 
You can't send photos of weapons. It's best to focus on a picture of you and your family members, which is more important than a photo opportunity with the latest firearm model. 
You can't send photos where you show money. Taking a picture of yourself fanning dollar bills will ensure that your loved one behind bars won't see your image. 
You can send photos of yourself or the inmate's friends and loved ones. However, decency and proper etiquette should be observed when sending pictures of people to inmates. Nudity and pornography are likely prohibited in most correctional facilities. You should ask your local prison officials if intimate photos are allowed.   
Here's some additional information. In states like California, Polaroid pictures are not allowed. So, plan accordingly before taking pictures because you may be unable to send them to your loved one in prison if they don't conform to a facility's policies. 
Note that the number of photos inmates can have inside their cell may vary from state to state. However, most facilities have a cap of 50 pictures per inmate. 
Who Can Send Photos to Inmates?
Anyone who can send mail to an inmate can also send photos. Friends and family members may send photos to help lessen inmates' isolation and homesickness. Photos are a great way of reminding people behind bars of their loved ones who care for them, especially during hard times. 
However, offenders in home detention, witnesses, or victims can't send photos to an inmate directly linked to them. Victims of an inmate generally can't establish communication while the other party is in custody or incarcerated. 
What It Costs
The fees and expenses for sending photos to inmates depend on the prison facility and its preferred photo messaging provider. In most cases, images are paid for via message credit systems. Some services charge per pic or photo, while others base their rates on every email or message. You should contact your local county jail or prison for their policies about sending pictures and pricing.  
How to Send Pictures to Inmates
There are many ways to send photos to inmates. You can go to third-party services like Inmate Photos, which helps family members send pictures to incarcerated individuals. 
You can send photos directly from your mobile phone or use a mobile app through third-party services. These services allow you to upload photos and send them via email or message. Before using any app, check the rating and the corresponding charges. It is best to confirm such details with your preferred messaging service provider. 
You also should remember that prison facilities may have preferences regarding photo messaging service providers. So, it's best to check the prison's photo-sending policies first. You can visit these institutions' websites or use handy facility locators like LookUpInmate.org. 
Why Sending Pictures to an Inmate Is So Important
They say a picture is worth a thousand words, and this saying may be deeply felt by an individual in prison, deprived of liberty, and isolated from the warmth and support of their loved ones. 
Photos are preferred over video messages because inmates may still bring these photographs of their loved ones inside their cells after the call or conversation. 
The pictures may become a constant reminder that some people still believe in them, wait for their release, and anticipate when they finally become better versions of themselves. 
Mailing Letters to Inmates
Another way to send inmates photos is through the mail. Letters, similar to photos, are tangible memories of loved ones that inmates can keep close to their hearts in times of solitude. High-quality photos of family members are a great way to make your loved one feel your support despite the distance. 
You should only ensure that the photos conform to prison policies. The facility's mailroom may reject or confiscate the image if it doesn't follow the institution's standards. 
The Bureau of Prisons highly recommends and encourages writing letters to inmates. Hence, the agency allows family members to send letters to incarcerated loved ones. According to the BOP, there are two types of mail:
General correspondence: ordinary mail sent by friends and family members
Special correspondence: mail that comes from legal entities like law firms, attorneys, and lawyers and can only be opened in the presence of an inmate
For you to send letters, you should get in touch with your local prison facility. Each state has its policy regarding sending letters. For example, in Washington, you can send mail through USPS. Just provide the following information to ensure that what you send gets to the inmate:
Inmate's name
Inmate's ID number or DOC inmate number
Correct facility mailing address
Sender's return address
Note that the letter must be addressed to the inmate.
However, in states like Pennsylvania, you must send your mail via Smart Communications, the DOC's third-party mail vendor, for general correspondence, photographs, books, and publications. 
Another question here is how long it takes for mail to get to its destination. Though couriers typically claim to send mail in one to three business days, shipping parcels or mail pieces to prison is a bit more complicated. 
You should note that delivery times will depend on the location of the sender and the letter's destination. Also, the general policy of the prison facility as it processes incoming mail can be a factor that may lengthen delivery times.
Mailing Books, Magazines, and Newspapers to Inmates
An inmate who's an avid book reader will feel pure joy when receiving reading materials and inmate mail deliveries. Books stimulate the imagination of readers and allow them to experience adventures that lie within their sentences and paragraphs. 
Inmates will benefit significantly from books. Reading is highly recommended in prison, and access to books can help in inmates' rehabilitation. 
Almost all institutions allow inmates to receive books. Still, some policies state that books should come straight from the publisher. This stipulation means you must order books from sites like Amazon and have them delivered directly to the inmate. Also, books should be in paperback and not hardcover.  
You can send books straight from Amazon to an inmate by choosing to ship by USPS, then providing the inmate's mailing address. 
Sending Holiday and Birthday Cards
You can mail holiday or birthday cards. However, you should ensure that there are no additional decorations or add-ons on your cards that may result in them being rejected by prison officers. 
There are other things that you should consider when sending cards to inmates. Some facilities will reject cards if they have the following:
Staples or paperclips
Stickers, lipstick, glue, or glitter
Scents and perfumes
Drawings or designs that look like coded messages
Locate an Inmate With Lookup Inmate's Help
Finding your inmate's address is more accessible thanks to websites like LookUpInmate.org. This online inmate and facility locator can help you pinpoint the correct address to send your photos, books, and approved magazines. 
Visit LookUpInmate.org and start planning how to send items showing inmates how much you care. 
References
General Information Upon Arrival to Endorsed Institution
https://www.cdcr.ca.gov/ombuds/ombuds/arrival/
Stay in touch
https://www.bop.gov/inmates/communications.jsp
Send Mail
https://www.doc.wa.gov/corrections/incarceration/send/mail.htm
Mail
https://www.cor.pa.gov/Pages/Mail.aspx
Books Behind Bars: The Right to Read in Prison
https://ncac.org/news/books-behind-bars-the-right-to-read-in-prison