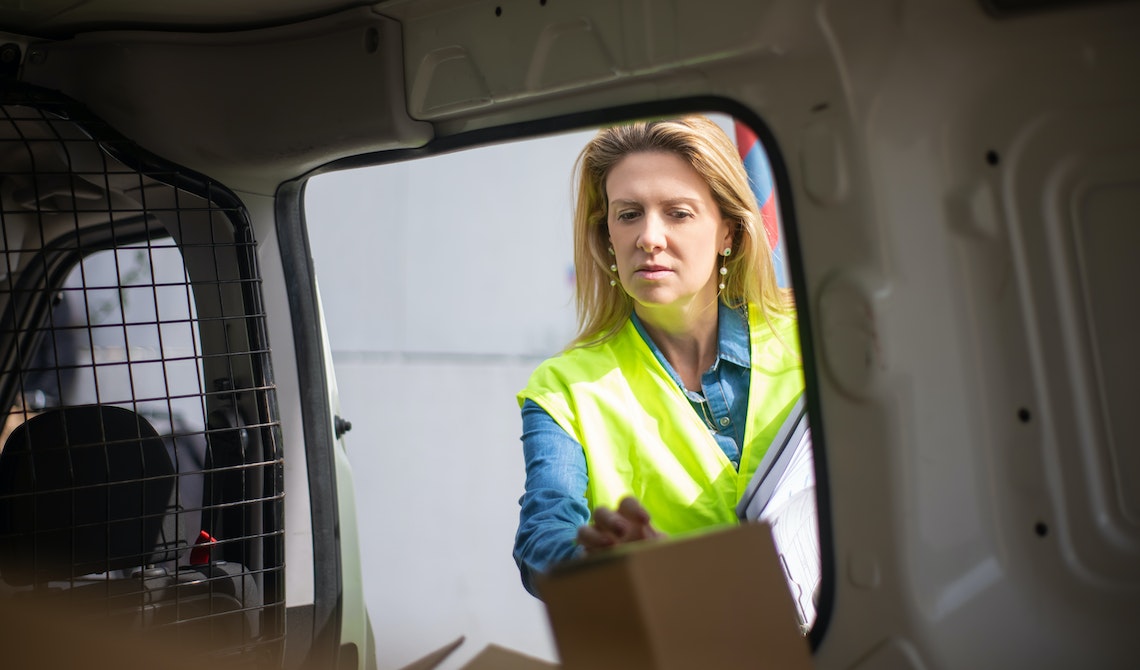 Corrections agencies in the United States sometimes bar family members of incarcerated individuals from bringing the inmate packages during visits. One main objective is to prevent drugs and weapons from entering jails and prisons throughout the U.S.  
Hence, inmates' loved ones must send packages with gifts like food and clothing through private vendors. 
Many incarcerated Americans do not receive prison care packages during the holiday season. However, Los Angeles County jails provide "gift packs" to prisoners during the winter holidays.  
In 2012, Access Securepak reported yearly sales of over $375 million from care packages and commissary and technology programs. Meanwhile, in 2014 the company offered over 125 custom package programs throughout the U.S. 
You can send an inmate care package to one of the approximately 2.1 million individuals in federal and state prisons and local jails. However, the process may be challenging due to the thousands of U.S. penitentiaries, prisons, and jails with different policies on inmate packages.
lookupinmate.org is a one-stop site where you can access helpful information regarding inmates and correctional facilities throughout the U.S. If you wish to know more about inmate care packages, read on.
Historians generally believe the Cooperative for American Remittances to Europe (CARE) sent the first "care packages" to displaced Europeans in France in 1946. 
The organization repurposed the U.S. army's "10-in-1" food rations for one full meal. Such rations included:
Stews and hashes
Cereal and biscuits 
Vegetables
Cheese
Cocoa, coffee, and beverage powders
Evaporated milk
Preserved butter
Chewing gum 
Candy and sugar 
Pack of cigarettes
States may periodically change their policies on inmate care packages. In April 2022, the New York State Department of Corrections and Community Supervision (NYSDOCCS) passed a new policy prohibiting all care packages from containing food. 
The NYSDOCCS' new policy only permitted friends and family to send two non-food care packages to their incarcerated loved ones yearly.  They could only send the care packages through the U.S. postal service, United Postal Service (UPS), and Federal Express (FedEx). 
Sometimes friends and family attempt to hand-deliver contraband to loved ones in prison. However, many prisoner advocates argue that prison employees significantly relate to the problem. Some advocates argue that most contraband items enter prisons through staff members. 
Before sending inmate packages, you should know some critical information to avoid prison violations. Examples include:
The approved vendors for inmate packages
How to send inmate packages
How to package property packages (personal property) 
The limits on the types of items and the number of packages you may send 
The Basics About Inmate Care Packages
Inmate care packages help keep loved ones closer by offering a fast and easy manner to order care packages from correctional industries for jail inmates. 
Experts generally consider the first "care packages" to be the ones the humanitarian organization CARE distributed to World War II refugees in France in May 1946. Today, individuals can send care packages to incarcerated loved ones to provide home-like comfort.
You can send items for events like birthdays, holidays, and special occasions. Examples include restaurant-style meals and high-quality snack brands. These items can help support your incarcerated loved ones when they need them.
You may also send personal items through a property package program. 
Staying Connected Through Inmate Care Packages
Inmate care packages can provide a safe, convenient, and powerful way to provide loved ones with the support they need while incarcerated. It demonstrates that you are constantly thinking about them.
Research suggests that support of inmates from friends and family may help prevent recidivism or offenders from returning to the U.S.'s correctional system.
Recidivism is a fundamental concept within criminal justice. The term refers to an individual's relapse into criminal behavior, frequently after they receive sanctions or experience intervention for a previous crime. 
An Urban Institute study on recidivism suggested that the family is possibly the greatest resource in an inmate's re-entry plans into society. Families can be a crucial source of:
Housing
Financial resources
Emotional support
Overall stability
Hence, you should seek ideal solutions for sending food packages and other inmate packages, as inmates' friends and family can experience challenges connected with their loved ones "behind bars."
You should seek inmate package providers offering trust and confidence that a correctional facility has approved. Then you can have confidence the inmate will receive the package.
Look for companies with a convenient online ordering process that is relatively fast and easy. Furthermore, you should search for a customer service team to help with any questions or concerns about your order.
How to Order for Inmates From a Commissary 
While the process may differ based on various factors, the general process that can apply to orders from a commissary for a California inmate includes: 
Traditional Commissary
The inmate can typically order commissary items directly through the jail facility via options like an inmate trust fund account. 
An inmate trust fund provides safekeeping of their funds, which the individual may have access to, yet not physically control while in confinement.  
However, suppose an inmate has debt on their account. In that case, they will likely be unable to receive commissary items through SecurePak. 
In addition, the correctional facility may require the individual to release debt information directly to their loved ones. 
SecurePak is a one-stop shop for inmates' loved ones to send gift packages. The order may not count towards the inmate's weekly commissary allowance.
Inmates may be limited to a weekly amount, such as $100, which they can purchase through SecurePak. They will also generally receive their package within a timeframe, such as 14 days. 
Another critical issue is the company's delivery schedule so you can estimate when the inmate will receive a package.
One factor to consider is that SecurePak may make necessary changes to products based on factors like:
Ordering a Securepak
Inmates' loved ones can order by providing information such as an inmate's:
Full name
Jail or booking ID or department of corrections ID 
You should research the accepted methods of payment, which may include options like:
Credit and debit cards
Prepaid cards
Cashier's check 
Money order 
Potential sources include frequently asked questions (FAQs) on the judicial jurisdiction's website. 
You should also research issues like when the vendor charges your card after making the order. You can select web browsers such as Google Chrome and Mozilla Firefox to locate more pertinent information on this service. 
Sending Inmate Packages From Approved Vendors
Several potential approved vendors, such as the Union Supply Group, exist for various states. 
Before sending quarterly or monthly packages to an inmate at a particular correctional facility, research the current state, county, or city policy regarding such care packages. 
Since 2003, the California Department of Corrections and Rehabilitation (CDCR) has contracted with various statewide and national companies to provide inmate packages. The CDCR has established a vendor list for such purposes. 
 The vendor list includes currently authorized package vendors. These authorized private vendors provide quarterly packages for inmates.
Meanwhile, independent vendors sell merchandise to inmates and the public. The vendors met general business intent and minimum security requirements. 
The CDCR does not guarantee the vendor will fulfill any particular obligations. It also does not guarantee any particular products. Individuals with issues related to the vendor's products should contact the vendor directly. 
General Vendors List
The general vendors' list may include companies like:
1 Stop Value Pack
Access Securepak
Aramark iCare
JPay
Mike's Better Shoes
The Vitamin Outlet
Union Supply Direct
Walkenhorst's
Religious Vendors List
The religious vendors' list may include companies like: 
Access Securepak
Afikomen Judaica
Autom
Baker Bay Bead Co.
Crescent Imports
Dancing Bear Indian Tracer
Earthly Love Imports
Garden of Fragrance (SD)
Garden of Fragrances (NY)
Heart Line LLC
Indira Imports Inc.
Islamic Bookstore
Jewelry and Gift Depot
Jewish Supply (Aleph Institute)
Little J's Beads and Supplies
Prime Products USA, Inc.
Righteous Kingdom
Sunna Scents LLC
Union Supply Direct
Walkenhorst's
Can Inmates Receive Shoes?
Individuals may wonder whether they can send footwear like athletic shoes to loved ones who are serving in correctional facilities. 
Different states may impose particular rules regarding shoes in inmate care packages. For example, a prison or jail may bar shower shoes or slippers from inmate packages. 
Meanwhile, jails and prisons may enforce limitations on shoes used in the facility. For example, correctional facilities may bar shoes with metal supports known as shoe shanks. 
How to Send Packages to Inmates
Due to security issues in jails and prisons, the ability of friends and family to send care packages to inmates may be impossible. 
The process for sending a package to inmates in a particular state like California has similarities. However, you should research the protocols for particular jurisdictions, such as ones in the CDCR. 
One should also research the particular address for sending a care package to a particular correctional facility, such as a post office box (p.o. box)
The CDCR has established approved vendors for completing order forms for care packages.
Moreover, prisons often develop contracts with particular care package providers. Loved ones can contact such companies to send a care package to inmates. 
What Items Can One Send Through Inmate Packages
The rules and regulations differ for various judicial jurisdictions. So you should contact prison management to learn how you can send care packages to inmates. 
Most jurisdictions only allow prisoners to receive one package per quarter. You may also have to send a care package from an approved package provider. If you pick a non-approved company, the prison will more likely prohibit it from delivering the package.  
Contents of Care Packages for Inmates
Each item a company includes in the package must meet prison regulations. The items can range from everyday items to entertainment products. A care package can include food items such as:
Meat
Seafood
Coffee 
Candy 
It can also include personal hygiene items such as toothpaste, shampoo, and deodorant. 
Moreover, care packages can also contain wearable items such as sweatsuits, underwear, and shoes. Sometimes loved ones can send items like headphones, art supplies, and guitar picks.
How to Order Packages for Inmates
Some package services allow individuals to automatically set up a recurring order that the company sends. Such orders generally include the same items. 
Customers can also make special orders that the company does not include in their quarterly deliveries. 
However, you should still review prison regulations before placing a special order. 
When placing an order, individuals must generally input the inmate number or the correctional facility housing them. They can then select a care package approved for the inmate and facility. 
The inmate can inform you about which items they require. Hence, you can customize your next order to meet those requirements. You can then typically track the care package's order after placing it.
lookupinmate.org can help you find inmates in thousands of U.S. federal, state, and local jails and prisons to send care packages. You can search by jail name, jail type, or state to help locate an individual.     
How Many Care Packages Can Inmates Receive?
You should review any restrictions for your particular state as they may vary. 
For example, in California, the CDCR allows a 30-pound quarterly package every three months for Privilege Group A/B inmates. This group can receive four packages in one year (one per quarter).
Meanwhile, the CDCR allows a 30-pound annual package for Privilege Group D inmates. This group only receives one package per year. 
You should research whether particular judicial jurisdictions currently permit certain care packages, such as quarterly packages. States and counties may periodically alter their policies.
Other Ways to Show Love to Inmates
Besides sending care packages to inmates, other ways to show your loved ones you care for them include:
Talk about your fun and exciting times: This action may seem illogical at first since it may seem to make inmates regret they cannot participate. However, they can imagine joining you in these activities, which may help motivate them to stay focused until their release. 
Share your small problems: Avoid serious problems since they may be depressing for the inmate. However, sharing that you have some common work, money, and family problems can show the inmate is not alone with problems. You can relate to them.
Remember their birthday: Prisoners may say their birthday is like every other day in jail, yet people like to feel special. You can send an e-card to celebrate the inmate's birthday. You can also buy a birthday cake with the individual's name on it and send them a photo.
Send several letters together: This action can make the inmate feel special. Besides typed or hand-written letters, you can also send printed memes and photos in envelopes. Store the envelopes in one place, then mail them periodically.
Keep them in your life: Besides sending care packages every quarter, you can send other items to incarcerated friends and family, such as letters. Such items can help keep the inmate cheerful and motivated to complete their sentence.
Share pictures of people and events: Inmates may have difficulty remembering life outside the prison walls. Pictures of everyday people, places, and events can give inmates a "vacation" from their current incarceration.   
References 
1. The Big Business of Prisoner Care Packages
https://www.themarshallproject.org/2017/12/21/the-big-business-of-prisoner-care-packages
2. 17 Petrifying Prison Statistics for 2022
https://webtribunal.net/blog/prison-statistics/#gref
3. New York's prison package ban places new burdens on the incarcerated
https://theappeal.org/new-york-prison-package-ban/
4. Send Money/Commissary
https://www.tcsheriff.org/inmate-jail-info/inmate-info/send-money-commissary
5. Sending Inmate Packages from Approved Vendors
https://www.cdcr.ca.gov/family-resources/sending-inmate-packages-from-approved-vendors/
6. Mailing packages to persons in custody
https://www1.nyc.gov/site/doc/inmate-info/Revised_Mailing_Items_to_Person_In_Custody.page
7. How To Send Care Packages For Inmates
https://thelawdictionary.org/article/how-to-send-an-inmate-a-care-package/
8. Recidivism
https://nij.ojp.gov/topics/corrections/recidivism
9. Inmate trust fund
https://www.tdcj.texas.gov/divisions/bfd/comm_trust_inmate_trust.html