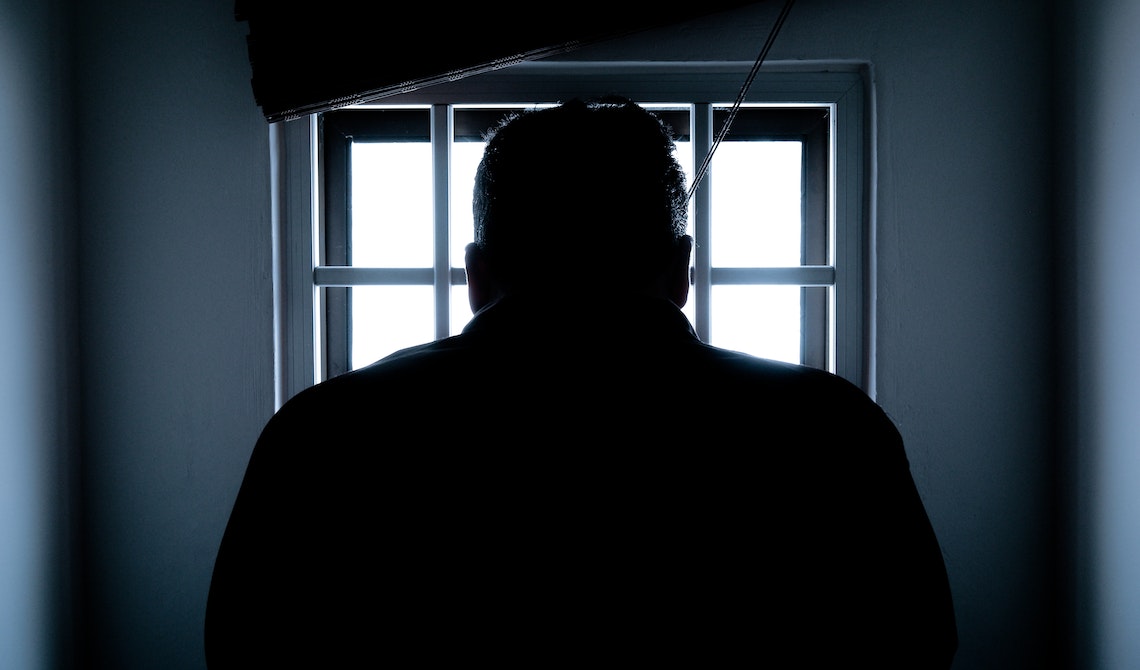 Are you conducting a prisoner lookup for one of the 2.1 million total incarcerations in the United States in 2020? This figure includes federal penitentiary and state prison inmates in the U.S.
Incarceration rates dropped in the first half of 2020 after officials first detected the COVID-19 pandemic in the U.S., then leveled off. Following that 14% dip, the total prison population spiked 13% from mid-2020 to spring 2021.
Finding a current inmate can cause particular challenges, including locating information for over two million U.S. inmates.
Another issue is each state keeps a separate prisoner database. Hence, if you do not know which state prison is detaining a prisoner, the process can seem like a daunting task.
At lookupinmate.org, we aim to help you overcome these obstacles and provide an effective online tool to find prison inmates. We collected critical information and links to relevant websites to help facilitate your search.
Please continue reading to learn the fundamentals for conducting prisoner searchers for federal and state jails, including by a prisoner name or number, locating inmates who recently entered the prison system, and frequently asked questions about online prisoner lookup.
Searching for Inmates in Federal or State Prisons
If you want to locate a prisoner in a state or federal prison in the United States, you can select among various online and offline resources.
Friends and families of inmates in the U.S. should consider that the Federal Bureau of Prisons (FBP) or one of the 50 state prison systems houses prisoners.
The FBP is among federal bureaus that include the Federal Bureau of Investigation (FBI). The United States established the FBP in 1930.
Inmates can also be in custody in a private prison that contracts with one of the state prison systems or the federal prison system.
If you are trying to locate a prisoner yet are unaware of which prison system that is incarcerating them, you should take these steps:
Step 1: Search the state's department of corrections inmate locator for the particular state where the prisoner lived before being taken into custody. Such inmate search tools may supply the information for which you are searching.
Step 2: Use the BOP (Bureau of Prisons) inmate locator
Federal and state crimes can be committed and prosecuted in each state and jurisdiction of the U.S. Hence, the BOP inmate indicator may contain the information for which you are searching.
You can also learn more information through sources on correctional facilities on the homepage of the Department of Justice (DOJ).
How You Can Locate a State Inmate
Locating a state prison inmate is very similar to finding a federal prisoner. You will need to determine the state that is incarcerating an inmate.
Online search tools for state inmates may be referred to by different terms, including:
Inmate search tool
Inmate locator tool
Offender search
Prisoner locator
Then when conducting your search, you will need to provide the personal information requested, such as:
Inmate's Name
Some search elements include:
First name
Middle name
Last name
Suffix (for example, Sr. or Jr.)
Alias
Typically, you will need to type the inmate's full name. However, other times you only need a partial name (for example, the first few letters).
Identification Number
An online search for state inmates may prompt you for the following:
Department of Corrections (DOC) number
ID number
Identification unit
Inmate registration number
Offender identification (OID) number
Offender number or offender identification number
Prisoner number
State bureau of investigation (SBI) number
State identification (SID) number
Age and Birthdate
Birthdate, birth year, date of birth (DOB), or birthdate range
Age or age range
Personal Information
Gender or Sex
Race, ethnicity, or ethnic group
Height range or weight range
Hair color or eye color
Prison Information
Prison name or facility name
Location or current location
Residential county, county of commitment, or last known city
Address, PO box, or zip code
Inmate Status
Various terms may indicate this information. They include inmate status, offender status, or current status. Examples of inmate statuses include:
Active inmate
Parole or next parole hearing date
Community supervision or supervised release
Pardon
Case Information
Case number
Offense type or offender type (for example, sex offender)
The next step is to activate the search function, such as clicking a button.
The public record's offender information displayed can include formats such as text, inmate photos, and inmate thumbnail photos.
Besides state inmate locators, you can sometimes obtain information through other sources such as the Virtual Interchange for Nature-inspired Exploration (VINE) research tool and telephone.
State Resources to Locate State Inmates
Here are some resources for particular states:
Alabama Department of Corrections (ADOC). You can search by an Alabama Institution Serial (AIS) number.
Alaska Department of Corrections' (AKDOC)
Arizona Department of Corrections, Rehabilitation, and Reentry (ADCRR)
Arkansas Department of Corrections (ADOC). You can search by an ADOC number.
California Department of Corrections and Rehabilitation (CDCR). You can search by a CDCR number.
Colorado Department of Corrections (CDOC). You can search by a CDOC number.
Connecticut Department of Corrections (CTDOC). You can search by a CTDOC number.
Delaware Department of Corrections (DDOC)
District of Columbia Department of Corrections (DCDOC). You can contact the records office or use the VINE research tool.
Florida Department of Corrections (FDOC). You can search by an FDOC number.
Georgia Department of Corrections (GDOC)
Hawaii Department of Public Safety (HDPS)
Idaho Department of Corrections (IDOC). You can search by an IDOC number.
Illinois Department of Corrections (IDOC). You can search by an IDOC number.
Indiana Department of Corrections (IDOC)
Iowa Department of Corrections (IDOC)
Kansas Department of Corrections (KDOC). You can search by a KDOC number.
Kentucky Department of Corrections (KDOC)
Louisiana Department of Public Safety and Corrections (LDPSC). You can search by a DPSC number. In addition, you can obtain information using the VINE search tool.
Maine Department of Corrections (MDOC). You can search by an MDOC number.
Maryland Department of Public Safety and Correctional Services (MDPSCS)
Massachusetts Department of Correction (MADOC). You can obtain information through the VINE research tool.
Michigan Department of Corrections (MDOC). You can search by an MDOC number.
Minnesota Department of Corrections (MNDOC). You can search by an MNDOC offender identification number.
Mississippi Department of Corrections (MDOC). You can search by an MDOC identification number.
Missouri Department of Corrections (MODOC). You can search by a MODOC number.
Montana Department of Corrections (MTDOC)
Nebraska Department of Correctional Services (NDCS). You can search by an NDCS number.
Nevada Department of Corrections (NDOC). You can also call Family Services for inmate information.
New Hampshire Department of Corrections (NHDOC)
New Jersey Department of Corrections (NJDOC)
New Mexico Corrections Department (NMCD). You can search by an NMDC number.
New York State Department of Corrections and Community Services (NYSDOCCS). You can search by an NYSID number.
North Carolina Department of Public Safety (NCDPS)
North Dakota Department of Corrections and Rehabilitation (NDDOCR)
Ohio Department of Rehabilitation and Corrections (ODCR)
Oklahoma Department of Corrections (OKDOC). You can search by an OKDOC number. In addition, search for partial names by inserting an asterisk after the first few letters.
Pennsylvania Department of Corrections (PDOC)
Rhode Island Department of Corrections (RIDOC)
South Carolina Department of Corrections (SCDC). You can search by an SCDC identification number.
South Dakota Department of Corrections (SDDOC). You can search by a DOC number.
Tennessee Department of Correction (TDOC). You can search by a TDOC number.
Texas Department of Criminal Justice (TDCJ). You can search by a TDCJ inmate number. The online database only includes currently incarcerated offenders.
Utah Department of Corrections (UTDOC)
Vermont Department of Corrections (VTDOC). Search elements include current, released, or all inmates.
Virginia Department of Corrections (VADOC)
Washington State Department of Corrections (WADOC). You can search by a WADOC identification number.
West Virginia Division of Corrections and Rehabilitation (WVDOCR)
Wisconsin Department of Corrections (WDOC)
Wyoming Department of Corrections (WDOC). You can search by a WDOC number.
Filters
When conducting searches for state inmates, you can sometimes use filters to find inmates charged with felonies or misdemeanors.
For example, the type of number required for searchers may include various inmate numbers. Here are some potential filters for online inmate searchers:
Approximate age
Birthdate range
Citizenship
Conviction information
Correctional facility
County of confinement or county of supervision
Detention facility or detention center
Escape or absconded date
Inmate last name
Location type and location
Offense category
Personal ID number (PID number)
Projected release date
Supervision status
How to Locate a Prisoner in Federal Prisons
Locating federal prisoners in facilities such as federal correctional institutions (FCIs) is relatively straightforward. Go to the Federal Bureau of Prisoners' (FBP) inmate locator tool.
You can search the BOP inmate locator's webpage with the inmate's BOP registration number through their first or last name.
A search by name can include filters:
The FBP notes some disclaimers related to the federal inmate locator tool regarding:
The FBP typically houses federal pre-trial inmates, those sentenced to incarceration by federal courts, and offenders from the District of Columbia convicted of felons.
A federal inmate's inmate locator record stays online after the system releases them from custody.
The Federal Bureau of Prisons inmate locator tool contains post-1982 information about inmates. For details on inmates released before 1982, the National Archives can provide additional information.
The release date data point shows the inmate's good conduct time release date.
"Old Law" inmates were incarcerated for crimes committed before November 1, 1987. Being classified as such makes these inmates eligible for parole. Suppose the U.S. Parole Commission grants the inmate parole. The granted parole date occurs before the release date.
If a location shows a regional office houses the inmate, it means that a state prison houses the inmate. This information shows they are serving a concurrent state sentence.
Suppose the BOP inmate locator location shows a Community Corrections Management Center (CCMC) houses the inmate. The inmate received a BOP registration number following their incarceration. In this case, the information means a contract halfway house is currently housing the inmate.
If the BOP inmate locator "location" shows "IN TRANSIT," the inmate is currently being relocated to another location. These transfers include:

Prison-to-prison transfer
Transfer to a halfway house
Transfer to other judicial entities
Finding a Federal Prison Inmate by Number or Name
The FBP locates a federal inmate incarcerated between 1982 and the present. Based on the First Step Act, sentences are reviewed and recalculated to handle pending federal time credit changes.
Consequently, the federal prison system may not have updated an inmate's release date.
Locating Inmates Who Recently Entered the Prison System
In this situation, it may be more challenging to track down the person. When law enforcement has recently arrested someone, police stations and local courthouses frequently use county jails to house arrestees pending arraignment and bond or bail hearings.
Typically you must contact particular parties:
Prison workers processing money sent to inmates' accounts online, for example.
Police department making the arrest
County sheriff's office that houses pre-trial detainees
An online search can also be beneficial as cities like New York City and Los Angeles provide services to locate recent arrestees.
How Correctional Facilities Track Federal and State Inmates
The U.S.'s state and federal prison systems use several methods to track prisoners. One of the primary tracking methods is the inmate identification number. Both the FBP and state departments of corrections issue such prisoner IDs.
The corrections system issues a unique number to each inmate. Friends and family of prisoners can use this number for various functions. They include sending mail, adding funds to commissary accounts, and visiting them.
Today, U.S. prisons also use innovative technologies like artificial intelligence (AI) to track inmates. Wardens and sheriffs throughout the country use AI to digitally mass-monitor millions of phone calls within the prison and jail systems.
The AI can help detect incriminating information contained in phone calls.
Prisons can also track released prisoners through a global positioning system (GPs). This tracking technology allows officers to monitor convicts closely upon their release.
In addition, this tracking system can help address prison overcrowding. However, this approach has supporters and opponents.
Frequently Asked Questions (FAQs)
1. What types of privileges are inmates entitled to while in reception?
After prison bookings, the reception process may be an intimidating experience for a new inmate. The process may involve being:
Strip-searched
Weighed
Measured
Photographed
Additionally, you can be required to provide a urine sample or test for illegal drugs in your system.
Prison officers can use reasonable force and disciplinary procedures if an individual refuses to comply with being searched.
2. Can I visit the inmate while the reception center houses them?
Prisoners in a reception center are on "quarantine" status. In other words, loved ones such as friends and family members cannot visit them. However, they can receive visits from people including:
Attorneys
Ombudsman
Clergy
Prisoners can also make collect calls to phone numbers of family and friends.
Additional Information on State and Federal Inmate Search
The general public can access public records easily on legitimate websites. Additional information, including solicitations, criminal investigations, and disclaimers, is available on these sites.
When searching for a U.S. inmate, visit the U.S. Department of Justice's facility and inmate locator and sex offender registry, the U.S. State Records website, or the USA.gov prisons and prisoner FAQs page for more information.
References
1. People in Jail and Prison in Spring 2021
https://www.vera.org/publications/people-in-jail-and-prison-in-spring-2021
2. People in Jail and Prison in 2020
https://www.vera.org/publications/people-in-jail-and-prison-in-2020
3. Historical information
https://www.bop.gov/about/history/
4. Search inmate locator
https://prisonerresource.com/prison-life/inmate-locator/
5. Find an inmate
https://www.bop.gov/inmateloc//
6. How to Find Out If Someone You Know Has Been Arrested or Incarcerated
https://www.findlaw.com/legalblogs/law-and-life/how-to-find-out-if-someone-you-know-has-been-arrested-or-incarcerated/
7. Inmate number / prison number codes
https://prisonerresource.com/prison-life/inmate-number-prison-code/
8. US prisons and jails using AI to mass-monitor millions of inmate calls
https://abcnews.go.com/Technology/us-prisons-jails-ai-mass-monitor-millions-inmate/story?id=66370244
9. GPS Tracking System Used to Release and Monitor Inmates – Pros and Cons
https://fieldlogix.com/news/gps-tracking-system-used-to-release-and-monitor-inmates-pros-and-cons/
10. Remand and reception
http://prisonerlaw.org/prisoner/index.php?option=com_content&view=article&id=88&Itemid=88
11. Reception Center Processing – New Prisoners
https://www.michigan.gov/corrections/0,4551,7-119-68854_68856_63694-292545–,00.html