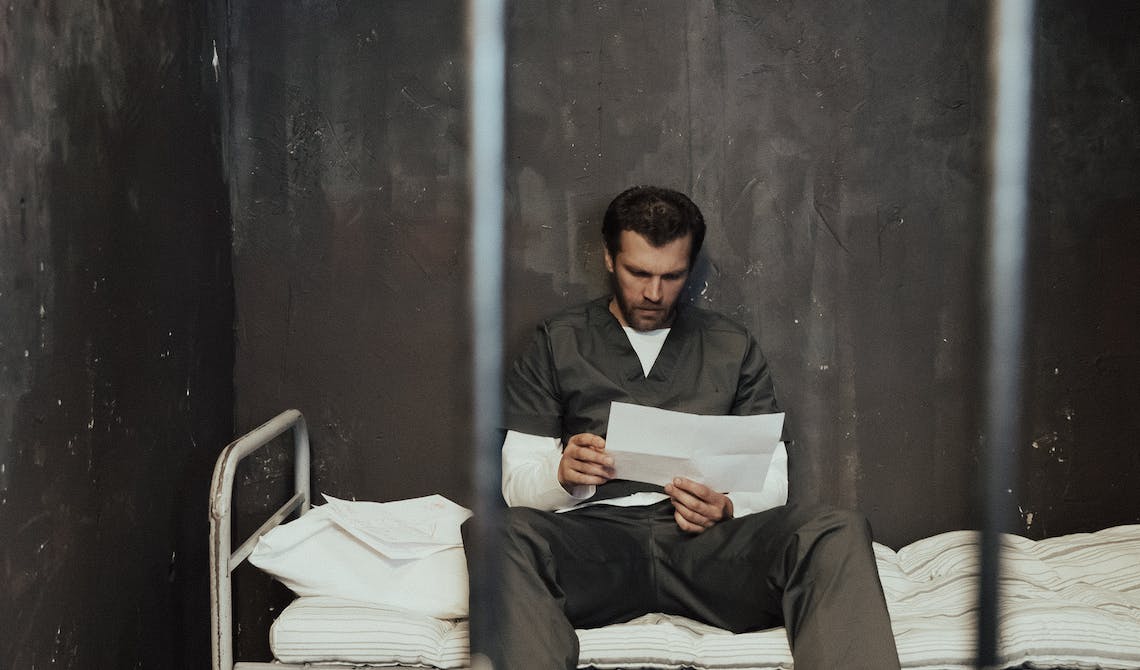 On February 15, 1981, Benigno "Ninoy" Aquino Jr., the late Filipino senator and journalist known as a revered figure of the People Power Revolution (also called the EDSA or Epifanio de los Santos Avenue Revolution), delivered a speech in Los Angeles, California.
During the speech, Ninoy spoke about his life and struggles as a political prisoner under the regime of the then-dictator of the Philippines, Ferdinand Marcos Sr.
In one telling remark, Ninoy noted that loneliness is one of the greatest problems of a prisoner. He recalled how he would walk nonstop across his cramped prison cell until he got tired and fell asleep, knowing that tomorrow would just be the same.
Ninoy's experience was just one of the many examples illustrating inmates' daily struggles due to no or minimal contact with the outside world.
Fortunately, the First Amendment in the United States (U.S.) entitles prisoners to send and receive mail, including letters and parcels.
Suppose your friend or a family member is serving time in jail or prison. In that case, you should know how to write and address a letter to someone in a facility.
You can also look at sample letters, especially if you do not know how to start your letter.
LookUpInmate.org is an all-in-one website providing information regarding inmates, county jails, and state or federal prisons in the U.S.
This article discusses how to write and address letters to incarcerated people, including helpful letter-writing tips and insights.
Learn more about crafting meaningful letters to inmates.
Why You Should Write a Letter to Someone in Prison or Jail
The primary purpose of writing prison letters to someone in jail is to establish a deep and meaningful relationship with the inmate.
Multiple studies have shown that the lack of connectedness between people leads to adverse outcomes, such as a decline in mental and behavioral health.
For example, a study from The Commission on Children at Risk, a panel of research scientists, children's doctors, and youth service professionals, reported that human beings are "hardwired to connect."
They noted that scientific investigations, primarily from the field of neuroscience, indicate that humans seem designed to form close, lasting, and spiritually and morally nurturing relationships at the genetic level.
Writing personalized letters is one of the best ways to create a supportive environment for people behind bars.
Why You Write Encouraging Words for Someone in Jail
The Book of Proverbs says words can bring death or life (see Proverbs 18:21). This observation implies that people have never written or spoken a neutral word in their lives.
Your words have direction, and if they're moving in the direction of "life," they will be words of hope and encouragement.
On the other hand, if your words move in a "death" direction, they will be words of judgment and condemnation.
Writing encouraging letters to a person in jail or prison can inspire them to hope for a life beyond the prison walls.
How to Write and Address a Letter to Someone in Jail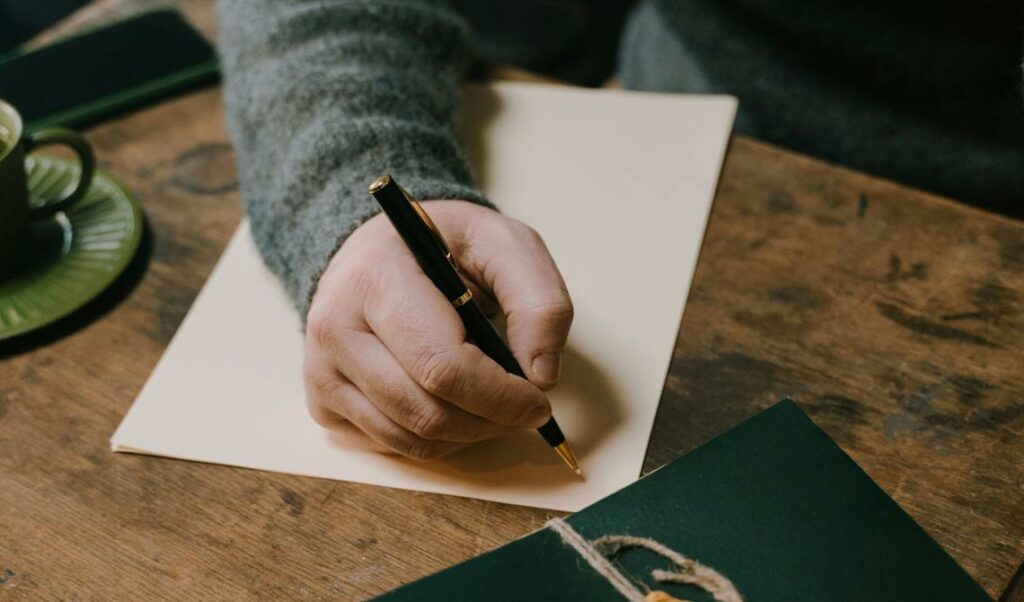 Corrections facilities' rules vary regarding the specifics of writing and addressing letters to inmates. It is best to check the official website of the prison or jail where the incarcerated person is serving their sentence.
That said, your letter must be clear, logical, and concise.
What to Include
When mailing a letter through postage to an inmate, you should include the jail's address, booking number, and complete name. Senders usually place these details at the envelope's center.
What to Include in Letters of Encouragement to Prisoners
Simple words of affirmation and reassurance go a long way in a place full of discouragement. Here are some encouraging words to include in your letter:
If the inmate faces a challenging situation, support them with reassuring words like

,

"You are not alone. I'm here for you." or "I remember you in my prayers during these hard times."

If the inmate tries to change for the better, encourage them by saying, "I'm proud of how you've decided to improve your life."

If the inmate is about to be released, you can offer congratulations by saying, "I'm happy for you! Things may still be difficult outside, but you've come a long way, so I'm confident you can go through whatever life brings you."
How Do You Start a Letter to Someone in Jail?
Again, there is no universal template for letters to inmates. That said, most letters start with warm greetings. Below are tips you can consider or topics you can include in your letter.
Play Games
If interested, you could play various games with your inmate pen pal. Consider creating a word search or crossword puzzle for them to complete.
The inmate would likely love to play games you can play on paper, such as tic tac toe. Before you challenge them to a match, ask them if they have a preference.
Upon getting to know your inmate pen pal or exchanging letters back and forth, you could also play long-term games, like chess or word association via letters.
Be Empathetic
Sharing joys and struggles in life may help inmates cope with their days in jail. However, hearing their stories is also crucial.
Incarcerated people communicate with people outside the facility by writing letters and making collect calls.
An individual in jail or prison may be unable to express emotions, thoughts, and amusing stories to anyone in the facility. You can help inmates process their experiences and think of ways to improve their situation by listening to them.
Talk a Little About Yourself
An excellent way to make inmates feel better is to share positive experiences from the outside world, such as funny stories.
Inmates' day-to-day life can often be drab and boring. Their daily routine typically includes labor, volunteer work, and other rehabilitative activities.
You can raise your loved one's spirits by sharing how you survived a difficult time. You can brighten their day by sharing with them what makes you happy.
Don't Judge
Prison is a challenging environment for most people. Not all who get in there are vicious criminals with deadened moral senses.
Many, if not most, incarcerated people already know and recognize their shortcomings, so the last thing they need is a letter of condemnation.
Whether the inmate is your loved one,  friend, enemy, or a stranger you've interacted with via a "Write a Prisoner" program, it is wise not to judge. After all, you don't see the actual challenges they face.
Kindness, such as a compassionate letter, can make recipients happy and support them in rehabilitation.
Get Personal
When you share your troubles with an inmate, they will likely feel that someone still values and needs them.
Sometimes, incarcerated people have difficulty picturing a world beyond their cells or the correctional facility's enclosure.
This limitation can make them feel alone while facing the worst hardships.
Visitors can exchange bittersweet memories with their loved ones or share photos of family members. A sense of normalcy despite difficult circumstances is one of the best gifts you can give someone in jail or prison.
Follow Up
If you plan to have a jail inmate or prisoner pen pal, let them know you will think (and pray, if you are religious) for them. Including your contact information is crucial to continue corresponding with an inmate.
Ask the Right Questions to Meet Them
When you start writing to an inmate, be casual but polite. Your first-time letter to an incarcerated person should focus on knowing basic information about them, provided you do not know them already.
Knowing inmates better will allow you to ask more personal questions.
Here are some open-ended questions to discuss with the recipient:
What does being housed in a facility feel like?

What's the first thing on your to-do list after your release?
What's your favorite jail food?

How has jail or prison changed you?

Do you have friends among the jail inmates or

prison officials

?

What advice can you give young people?

Have you encountered a prison bully?
Really Get to Know Them
You can openly talk about your daily challenges. Be honest and attentive. Don't portray yourself as ideal. Inmates can tell when an individual is pretending to be someone they are not.
How to Address Your Letter to a Prisoner
Here's a typical letter format:
The first line (center):

Inmate's

full name

and

booking number

The second line (center):

The jail's street address

The third line (center):

The jail's city, state, and ZIP code

The top right corner of the envelope:

Sender's complete name and

return address
Write a Letter With Inspirational Quotes to Someone in Jail
Hearing inspirational quotes and encouraging words can motivate inmates facing stressful times. You can handwrite inspirational quotes for inmates.
That way, you can demonstrate that you wanted to write an inspirational quote for an inmate and took the time to determine what to say.
Here are some sources of inspirational quotes:
Religious texts (for example,

t

he Holy Bible, if the inmate is a Christian or interested in Christianity)

Celebrities, like sportspeople or artists

Historical figures, like public servants, saints, or philosophers

Literary works, like poems and novels
Write a Letter to Someone in Jail Using Bible Verses
Prison inmates need hope and encouragement during difficult times. The Holy Bible contains various passages that meet many prison inmates' needs:
Isaiah 41:10:

"

Don't be discouraged, for I am your God. I will strengthen you and help you. I will hold you up with my victorious right hand."

(New Living Translation)

John 16:33:

"

I have told you all this so that you may find peace in me. You will find trouble in the world—but, never lose heart, I have conquered the world!"

(J.B. Philipps New Testament Translation)

2 Corinthians 4:8-9:

"

We are pressured in every way but not crushed; we are perplexed but not in despair

.

" (Holman Christian Standard Bible)
What Else Can I Add to My Letter?
Aside from words of encouragement, you can also include the following items, depending on the facility's rules:
Photos:

Inmates enjoy receiving photos just as much as receiving letters.

Incarcerated people

can benefit from pictures in different ways.
For instance, most facilities let inmates collect their photos, put them in their cells, use them as a bookmark, or simply carry them around to motivate them daily.
In addition, when an inmate sees a photo, it illustrates what you discussed in correspondence or over the phone. The offender can see what the new boat, kid, pet, car, or trip looks like— as if they're logged on social media.
Some facilities, however, restrict inmates' access to used books and only allow them to receive new ones.
Best Encouraging Words for Someone in Jail
The best encouraging words for someone in jail come from the writer's heart. If you do not know where to start, these examples may help you.
Someone in Prison for a Short Time (One Month to One Year)
"Dear Diana,
I am writing to say that I can't wait for you to be released from jail.
There is much to look forward to outside – great food, fun parties, and your family. I can't wait to share these things and experiences with you again.
I don't want you to stress too much about the past. I don't intend to put any thought into that, either."
This letter encourages any convicted individual because it positively envisions a brighter future. You appear as a nonjudgmental individual who is focused on what can be done next.
Someone in Prison for a Long Time (Two Years to 10+ Years)
Hey sister, I know life there isn't easy, but I always keep you in my thoughts and prayers. I will always be here for you.
Also, I recently discovered that many people in your situation have been released mid-sentence for past good behavior.
Hope you feel better after reading this information. Stay safe, sister.
The phrase helps show the convicted person a way out and offers them a solution.
Someone Jailed for Life
Someone sentenced to life imprisonment is usually in a highly desperate condition. This sentence highlights the convicted individual's life as worth living, especially if they believe in God.
Follow-Up Letters of Encouragement for Prisoners
You can help your inmate loved one if they write back with questions. Use the Bible or consult a qualified counselor to provide practical advice if you have problems.
Positive, Inspirational Quotes for Inmates
Here are two inspirational quotes to include in your letters of encouragement to inmates:
"Difficulties break some men but make others. No axe is sharp enough to cut the soul of a sinner who keeps on trying, one armed with the hope that he will rise even in the end." 
— Nelson Mandela, an iconic figure known for his struggle against apartheid in South Africa
"

Bless you, prison, bless you for being in my life. For there, lying upon the rotting prison straw, I realized that the object of life is not prosperity as we are made to believe, but the maturity of the human soul."
— Aleksandr Solzhenitsyn, renowned Russian writer and dissident whose influential works exposed Soviet oppression's harsh realities
Spiritual Letters of Encouragement for Prisoners
Say your intended recipient is a religious person or at least open to the idea of becoming one. In that case, a letter of encouragement with a spiritual theme may be more meaningful and impactful to that individual.
Here's an example of such a letter:
"I'm so happy to hear how people around you spoke so highly of the sincerity of your life — clearly, you are living in the truth. I have much to say, but I don't want to write it because I plan to visit you soon so we can talk heart-to-heart. Peace be with you. All our friends here send love."
Letters of Encouragement for Prisoners – Bible Verses
Here are additional Bible verses for inmates:
2 Corinthians 3:17:

"

For the Lord to whom they could turn is the spirit of the new agreement, and wherever the Spirit of the Lord is, men's souls are set free."

(J.B. Philipps New Testament Translation)

Philippians 4:13:

"

I know now how to live when things are difficult, and I know how to live when things are prosperous. In general and in particular, I have learned the secret of facing poverty or plenty. I am ready for anything through the strength of the one who lives within me."

(J.B. Philipps New Testament Translation)
What Should a First-Time Letter to a Prison Pen Pal Look Like?
Your first-time letter to a prison pen pal should focus on building rapport instead of sounding overly casual. Additionally, your initial messages don't have to be as lengthy and detailed as those you write to your loved ones.
Letter-to-Prisoner Example
Writing to a prisoner for the first time might require you to take inspiration from letter samples and templates. Here's an example of how to write to the incarcerated person you already know:
Support Letter Samples
Friends or family members write and mail support letters to persuade the parole committee to grant parole because their loved one in jail deserves an early release.
Here's a sample letter of support for inmates:
[Date]
[Your specific home address]
[Your city, state, zip code]
Re: Prisoner's full name, DC# (official identification number from the department of corrections)
[Parole board jurisdiction]
[Parole board-specific address]
[Parole board's city, state, ZIP code]
Dear Honorable Members of the Parole Board:
I am [your complete name], the mother of [inmate's full name].
I felt an overwhelming sense of pride when my son was born — a feeling that stays with me as I carry on as his mother.
Despite his past mistakes, the kind-hearted person I know is still there within him. He has a great heart, even though the prison system may see him only as a number.
I believe he has already paid his debt to society and deserves a chance to come home.
Visiting him has become a significant challenge due to my declining health, but I strive to see him as often as possible.
If there's a possibility of him being released early, please inform me.
My friends are willing to offer my son a job and a fresh start, so all he needs now is a chance at life.
His absence has been deeply felt, especially during meaningful moments like his son's graduation. My grandchild will also be a father soon.
All I'm asking for is an opportunity for me and my grandchild to reunite with my son and share these precious moments with him.
Sincerely,
[Your name]
[Relationship to inmate]
[Phone number]
Are There Any Specific Inmate Letter Rules?
Following the facility's mail rules can help ensure your physical letters reach your target recipient. If you fail — for example, you attach contraband to the letter — the note will stay unopened or get lost.
Understanding the Rules About Sending Letters
Every state has specific rules regarding letter writing to inmates, but here are some general guidelines:
Write your complete name and

home address

on the envelope and the enclosed note.

Be sure to address your letter accurately. Include the prisoner's number.

Do not include attachments to your letter unless it meets the prison's rules.
How Do I Send a Letter to a Friend in Prison or Jail?
Sending physical letters to prison inmates is similar to writing to inmates in jail.
You can visit the local department of corrections first to find an inmate. Then you can visit the facility where the prisoner is lodged.
If you plan to send mail via a delivery service or private courier, verify if the jail accepts carriers other than the U.S. Post Office.
Finding Your Friend's Contact Details (e.g., in the U.S.)
You'll need your friend's inmate ID number before writing to them. Your letter should include this information at the top and on the envelope.
To find their inmate ID number, you can simply search online. You can search by county if you still need to determine what institution houses them.
Where to Write a Letter of Encouragement to Someone in Jail
Suppose you don't know someone in jail or prison but want to exchange letters or write them once. In that case, you might want to look into some of these sources:
Local churches with prison ministries

County jails

with programs for

writing letters

to inmates
Where to Send Letters of Encouragement for Prisoners
  You can send these letters through the United States Postal Service. Include the address of the facility where your loved one is incarcerated, their name, and prison number.
Tips for Writing a Letter to a Jail or Prison Inmate
Here are five tips to consider when writing to a prisoner:
Plain white paper and envelopes are ideal for inmate letters

. A

void scented paper and colored materials, like

stickers

.

Be mindful of the

prison official

's mail auditing policy

. A

void including sensitive information in the letter.

Instead of sending

greeting cards

, consider handwriting the letter for a more personal touch.

Ensure contact details are included in the note to allow pen pal correspondence.

Keep the envelope simple, avoid attaching extra items without checking the facility's rules, and refrain from putting sensitive or accusatory material in the envelope.
References