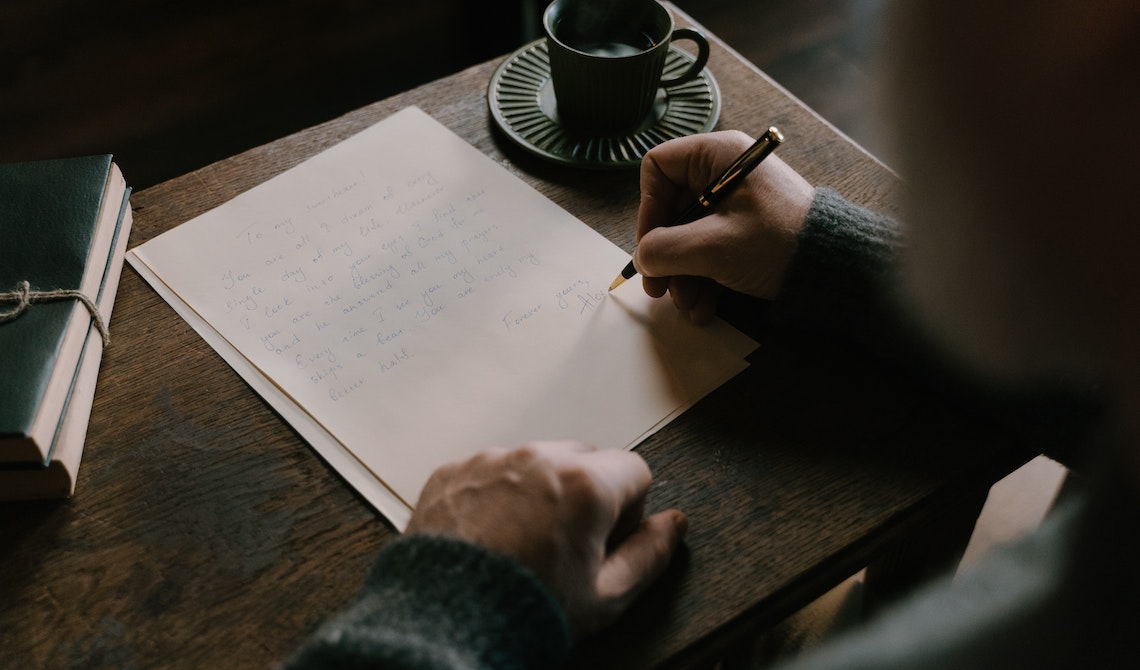 A 2021 report showed that parole boards in the United States authorized fewer releases in 2020 than in 2019 despite the pandemic. This observation indicates that getting parole in the U.S. can be a complicated ordeal. 
Suppose you have an incarcerated friend or family member eligible for parole. In that case, knowing how to write support letters to the parole board may help increase their chances of getting a parole grant.
lookupinmate.org is an all-in-one site that can provide vital information regarding inmates and correctional facilities across the country. 
Continue reading to learn more about a letter of support for inmates and the process of writing and sending one to the appropriate authorities. 
What Is a Letter of Support to the Parole Board?
Parole letters of support from friends and family help demonstrate an inmate's readiness to reenter society.
A parole board has several considerations before allowing an individual back into society. For instance, strong community support for the inmate is a critical factor in deciding whether to grant an early release.
In many cases, an individual with a dependable support system may have a higher chance of parole than someone without such privileges. 
Consistent support from the community shows that individuals are willing to facilitate the prisoner's reintegration into society.
Sample Letters of Support for Inmates
You can use each sample letter of support below as a guide when writing a specific support letter. 
Sample Parole Support Letter From Family
Parole Support Letter From a Mother for a Son
[Date]
[Your specific address]
[Your city, state, zip code]
Re: Prisoner's name, DC# (assigned identification number from the department)
[Parole board jurisdiction, e.g., Wisconsin Parole Commission]
[Parole board specific address]
[Parole board's city, state, zip code]
Dear Honorable Members of the Parole Board:
I am [your full name], the mother of [inmate's full name].
I was incredibly proud when my son was born, and I still pride myself on being a mother to my child. 
He may have done terrible things in the past, but I believe my son is still the kind-hearted person I know. He has a great heart, even if many see him as only a number in the system. In my opinion, my son has served his time and deserves to be at home with me.
I find it challenging to visit him because my health condition is deteriorating. However, I still go and see him as often as possible, whenever I can. 
If my son has a chance of getting an early release, please let me know.
I have several friends who are willing to support my son if he ever returns home. They are ready to offer him a job position in their business, so all he needs now is a chance in life.
My son has missed out on his own son's life. My grandson has just graduated from college and will also be a father soon.
All I ask is for you to grant me and my grandbaby another opportunity to be with my son.  
Sincerely,
[Your name]
[Relationship to inmate]
[Phone number]
Parole Support Letter From a Sibling for a Brother
Aside from parents, other family members, such as siblings, can write letters of support for their loved ones.
Note: The purpose of the following support letter is to help a brother get an early release. The sister is endorsing her brother, saying that she and her siblings looked up to him growing up. She believes that her brother has contributed to society. For this reason, aiding him would not be a problem.
[Date]
[Your specific address]
[Your city, state, zip code]
[Recipient's specific address]
[Recipient's city, state, zip]
Dear Honorable Members of the Parole Board:
I am [your full name], and I respectfully request that you grant my brother, [inmate's full name], parole.
[Inmate's name] is two years older than I am, and he served as my and our siblings' guardian and confidant while growing up. He is thoughtful, kind, dependable, and considerate.
I cannot imagine a better role model growing up. For instance, my brother's influence has inspired me to attend college and become a high school counselor.
Sadly, [inmate's name] got involved with illegal drugs in high school, which led to his arrest, trial, and prison sentence for methamphetamine possession and selling meth.
Although my brother indeed sold and used drugs, he never resorted to violence or other criminal activity, such as theft, to support his bad habit.
[Inmate's name] accepts full responsibility for his crimes. He has examined the causes of his drug use through the prison system's treatment program and counseling sessions with our church pastor. He intends to live drug-free after his release.
If ever [inmate's name] receives parole, I will not think twice about letting him stay with me and developing a connection with my two small children. 
Please do not hesitate to contact me if you have more questions.
Sincerely,
[Your name]
[Your contact information]
Parole Support Letter From a Friend
Note: The background of this sample letter is that you are requesting the parole board consider your incarcerated friend's case.
[Board of Probation and Parole]
Attn: Inmate Inquiry
[Parole Board's mailing address]
Regarding Parole Hearing for [inmate's full name and inmate number]
Dear Reputable Members of the Parole Board:
[Inmate's full name] has her next parole hearing scheduled for [date].
As a concerned citizen, I am eager to assist my friend, [inmate's name], in successfully adjusting to life outside prison. So, I humbly request that you grant her parole at the upcoming hearing.
My friend has served over [insert number] years of [duration of initial criminal sentence]-year sentence for [criminal act], even though the typical service period for that charge is 10 to 15 years. 
Moreover, [inmate's name] remains imprisoned years after the minimum sentence has ended. This unfortunate situation continues despite my friend having had no serious disciplinary issues in the last two decades.
The document provided to [inmate's full name] for the last parole denial in [date of last parole denial] lists the reason behind the judgment as:
"Your downplaying and denial of the extent and severity of the offense committed, as well as the prosecutor's negative verdict."
I worry that people interpret my friend's insistence on innocence as an effort to downplay or deny the nature and extent of the offense. Law professor Daniel Medwed refers to such a situation as "the innocent prisoner's dilemma." 
The professor's observation indicates that it is unreasonable and unjust to demand a fake admission of guilt or remorse from a prisoner who may have received a wrongful conviction.
Furthermore, I think that the staff at [prison name] recommending [inmate's full name] for parole outweighs the prosecutor's office's unfavorable opinion.
My friend [inmate's name] has now lived most of her life behind bars. 
Please grant [inmate's name] parole so she can rejoin society as a free and responsible citizen.
Sincerely,
[Your name]
Parole Support Letter From Employer
Note: The background of this support letter is that a previous employer is vouching for the inmate's work conduct. 
Chairman of the Parole Panel
[Name of parole commission]
[Parole commission mailing address]
RE: [Inmate's full name], DC# 
Dear Parole Board,
I am [ex-employer's full name], and I would like to express my support for [inmate's full name]'s early release.
I have known [inmate's name] since [the year the employer first met the inmate] after he arrived at [employer's business name], where I employed several workers from prison. 
Many inmates arrive with little to nothing, but [inmate's name] managed his time and resources wisely.
I have also witnessed [inmate's name]'s development into a law-abiding and respectful individual. Most of the time, this person has even guided other young men into moral behavior.
Along with being educated and well-read, [inmate's name] is also a gifted artist and a creative thinker. He not only has reliable family ties and support, which many inmates lack, but he also has consistent community support.
I am confident that [inmate's name] will carry on being a decent, law-abiding, and diligent person after his release.
Sincerely,
[Your full name]
[Contact details]
Who Should Write a Parole Support Letter?
Individuals interested in recommending an inmate for parole can write parole support letters. Typical parole petitioners may include:
Family members 
Close friends
Former coworkers and employers
The Power of a Parole Support Letter
Unless you are a lawyer, you cannot offer legal assistance to a loved one involved in a criminal matter. However, writing a parole support letter allows you to speak up and help your imprisoned loved one regain their freedom via an early release.
Parole boards consider numerous variables before granting parole to inmates. 
For instance, board members must assess whether an existing release plan suits an inmate's situation. These officials also evaluate parole officers' reports regarding the inmate's conduct.
However, supportive letters from outsiders can also significantly impact the board's decision-making process. The force and persuasiveness of your support letter can determine whether your loved one will be eligible for parole. 
How to Write a Letter of Support for an Inmate
There is no standard template when writing letters of support for inmates. However, your letter needs to be well-organized, clear, and concise.
Letters from friends, relatives, and coworkers may help improve a criminal's parole prospects. Consequently, writing understandable and persuasive support letters is essential.
Here are some suggestions to assist you in constructing a letter of support:
Choose a Suitable Format and Layout
Listed below are formatting guidelines you should consider when writing your support letter:
A typed letter is advisable, but a handwritten letter is acceptable (write legibly)
The date of your letter
Respectfully addressing your recipient. For example, you may greet them with "Dear Honorable Members of the Parole Committee."
Make Your First Appearance in the Letter by Introducing Yourself
Consider beginning your letter with the following reminders:
Provide your name and, if appropriate, your title and occupation.
Explain your motivation for writing the letter (for example, "I am writing to support [inmate's name] in the upcoming parole hearing").
Conclude Your Letter
Below are a few suggestions for ending your support letter:
Reiterate your support for the offender and briefly state why you believe the individual deserves parole.
Close your letter with complimentary remarks such as "Sincerely."
Sign the letter with your legal name written out clearly.
What Should a Parole Support Letter Include?
Here is a sample checklist of what you should include in your parole support letter:
Indicate your identity and your connection to the inmate.
Describe how you will support the parole candidate.
Ensure that you put your updated contact details in the letter.
Be aware of the inmate's particular crimes and avoid justifying them.
Discuss how you will help the inmate refrain from re-offense.
The Content of Your Parole Support Letter
Here is a sample flow of your content in the letter:
Introduce yourself in the first paragraph. State your name, title, or job position, if you have one, and your relationship with the inmate.
In the second paragraph, detail your connection to the offender. You can also highlight the inmate's admirable traits in this section and discuss your pleasant memories with them.
In the third paragraph, tell the parole board that the inmate is a good person and not likely to re-offend. You can also describe how you and your community can provide your loved one with a robust support network.
Finally, conclude your letter by affirming that your writing is accurate. Offer your final argument for why your loved one should receive parole. 
How Do You Address a Parole Support Letter?
Address the letter to the recipient using respectful greetings such as "Dear Honorable Members of the Parole Board." Since a parole support letter is like a business letter, it is advisable to put a colon at the end of your greeting.
Parole Support Letter Tips
Letter Formatting and Suitable Layout Is Important
Here are a few things you can consider regarding formatting and layout:
Preferably, type (not write) your letter on plain white paper. 
Use the appropriate punctuation and capitalization. 
Consider single-spacing your letters to increase readability.  
If you are following the block or modified format, "left justify" every paragraph in the body of the letter. On the other hand, indent each paragraph if you observe the semi-block format. 
Describe Your Relationship With the Inmate
When describing your relationship with the incarcerated individual, make sure to: 
Indicate how long you have known the offender and in what capacity.
Specify the qualities of the inmate that give you confidence they will not be a danger to society or violate their parole terms.
Remember that the support letter is not the place to downplay or justify the offender's crime.
Support letters should recognize the inmate's shortcomings and offenses. 
Why Do You Think the Offender Is Unlikely to Violate Parole Conditions or Re-offend?
When stating your reasons why you believe an inmate will not re-offend or violate parole conditions, you should: 
Describe the steps that the offender has taken to reform.
Emphasize successes like when the convicted individual has completed rehabilitation, behaved well while incarcerated, sought out educational opportunities, or worked while detained.
Explain How You Can and Will Support the Offender's Rehabilitation
Your support letter should also include an explanation of how you can support the inmate's rehabilitation. For this reason, you should: 
Note that a support letter is more than just a letter of recommendation. You should also describe how you plan to assist the offender in the community.
Speak about the specific methods you intend to use during the inmate's parole, such as providing temporary financial support. 
Describe how you contributed to the offender's release plan.
FAQs
How do I write a commutation letter of support?
A commutation is an elimination or reduction of a criminal sentence.
Writing a commutation letter of support is similar to writing parole support letters. For example, California authorities recommend that you also include the following content in your commutation support letter:
Positive disciplinary record
Degrees achieved while in prison
The inmate's leadership roles
The offender's participation in treatment groups and programs
You may also check with your state's relevant government agencies if they already have a template for commutation letters of support.
How do I write a letter to the parole board for my husband? How about my friend?
There is no standard way of writing a letter of support for your husband or a friend. However, parole support letters typically follow the general guidelines for business letters. 
As such, parole letters of support usually have a formal tone and a well-organized format.
References
1. Parole boards approved fewer releases in 2020 than in 2019, despite the raging pandemic
https://www.prisonpolicy.org/blog/2021/02/03/parolegrants/
2. Medwed's Work on 'Innocent Prisoner's Dilemma' Featured in NY Times
https://law.utah.edu/news/medweds-work-on-innocent-prisoners-dilemma-featured-in-ny-times/
3. Writing the Basic Business Letter
https://owl.purdue.edu/owl/subject_specific_writing/professional_technical_writing/basic_business_letters/index.html