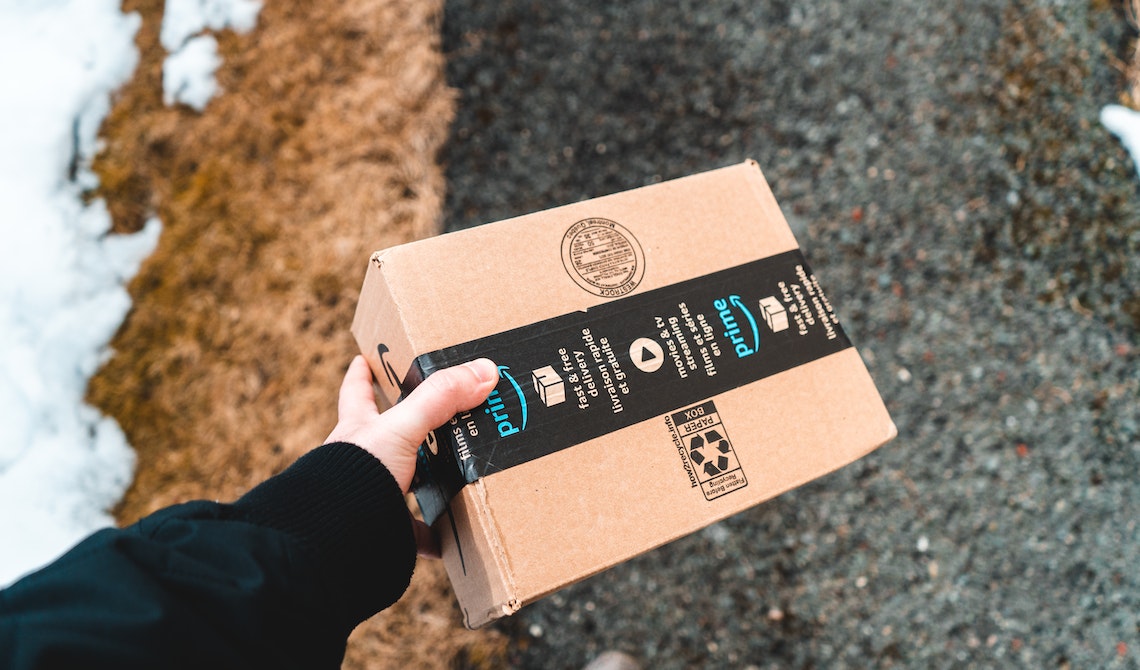 You've read a fantastic book from Amazon and want to share it with someone you love. However, that someone is currently in prison. Can you order another copy of that remarkable book and have Amazon send it to someone in jail?
This article looks into ways of sending books to loved ones behind bars. It tackles the possible problems you might encounter when sending reading materials to prison.
Furthermore, this piece provides tips on how to work around hindrances to sending books to incarcerated individuals.
If you need an inmate and facility locator to know the address you will use to deliver books to inmates, visit LookUpInmate.org. Our website gives access to over 7,000 prison and jail facilities in the country.
Can You Send a Book From Amazon to Someone in Jail?
The short answer is yes. You can send a book from Amazon to someone in jail. However, it's not that straightforward. You must consider several factors to ensure that the books you've ordered reach the recipient, your loved one, behind bars.
Shipping to Prisons
Before you have a book or any item delivered directly to an inmate, you should understand Amazon's instructions regarding ordering a book and having it shipped to prison.
Ask the prison facility if they accept parcels delivered by a third party.
Ask the correctional center staff about specific policies regarding book deliveries to loved ones behind bars.
Ask the prison authorities the kinds of books you can send and how many.
You can get information about the correctional institution your loved one is housed by visiting LookUpInmate.org.
Our website can help you get the necessary information, like contact numbers, facility addresses, and phone numbers.
Sending Books From Your Home Address
Amazon advises people to have the product sent to their address and then ship the book to prison using U.S. mail. You can deliver your book via USPS (United States Postal Service).
Sending Books Directly From Amazon
Amazon can send your ordered book via U.S. mail. It sends parcels via UPS (United Parcel Service), FedEx (Federal Express), and USPS. However, you can't choose which specific shipper Amazon will use.
Note that you can't have packages delivered to prisons using FedEx or UPS because inmates can't sign for packages. Prison staff will most likely have a package returned if delivered via other shipping services, not USPS.
So, to avoid this, you'll need to ensure that Amazon sends the package using USPS. The following section provides a guide on how to make Amazon deliver books to prisons directly via USPS.
How Do You Send Books to Inmates From Amazon Without Trouble?
Here's how to ensure Amazon delivers your package directly to prison without any trouble:
1. Ensure the prison where your loved one is incarcerated has a P.O. Box. Only USPS can deliver packages to P.O. boxes.
2. Once you know there's a P.O. Box, fill out the Amazon order form. You must input the following information:
a. Inmate's full name
b. Inmate's ID number (to ensure identification)
c. The prison's initials and P.O. Box number
d. The prison's mailing address
e. Your return address
3. You can now proceed to checkout, complete your order, and await confirmation.
Note that you can't send parcels anonymously. It would help if you placed your name and shipping address on packages for them to be accepted by the prison facility.
Important Info About Sending Books to Inmates Through Amazon
Each prison has different regulations implemented according to state law. If you plan to deliver books from your home address, you may need to review the rules on what you can and can't send to prison.
In some correctional facilities, sending hardcover books, new or used, to inmates is not allowed.
However, this doesn't mean you can't send books to prisoners. You can still ship books by asking the publisher to send the novel directly to the prison. Another way is to have an approved vendor like Amazon send books to inmates.
What Is Amazon's Policy for Sending Books and Magazines to Inmates?
One reason it's relatively challenging to send books or magazines to inmates is that Amazon won't include any special instruction outside of the package.
So, even if you have a very valid explanation of why the inmate badly needs, for example, a self-help book, prison officers won't have a clue. Unless the package is sent through USPS and deposited in a P.O. Box, prison staff won't go out of their way to accept a package from Amazon.
What Types of Books and Magazines Can You Send to Prisoners?
Another thing that you should remember when sending reading materials to prisoners is that prisons only accept a delivery that falls into the following categories:
The book must be completely new.
The delivery box doesn't have more than three products.
Hardcovers or hardback books are prohibited, but paperback books are not.
Books and magazines must not have sexually explicit materials like nudity or pornography.
Books and magazines must not have offensive content.
Other policies imposed in most prisons are the following:
Deliveries from third-party sellers who haven't fulfilled orders via Amazon will not be accepted.
Only USPS can deliver packages to inmates.
Anonymous deliveries are not allowed.
Deliveries must be addressed to the inmate.
How to Send Magazines and Books to Inmates Through Amazon
Alongside the kinds of magazines and books you can send, the following guidelines are important to know to make deliveries easier to schedule.
Generally, books are allowed in prisons. However, it would be best to double-check which shipper the jail allows to deliver books to inmates.
You can't send books personally. So, it's a waste of time if you plan to bring books to prison during your scheduled visit only to get held up by prison staff.
Aside from sexually explicit and offensive materials, highly controversial materials that can spur heated arguments are not allowed.
Any material that can be used as a potential weapon, like hardback covers, is prohibited.
What Are the Steps Needed to Send Books to Inmates With Amazon?
Amazon has a prisoner package delivery policy. It's the company's way of helping people with loved ones in prison. However, you should have an Amazon account before doing the following book-sending tips.
When you order a book on Amazon, ensure that the "gift" option is selected on the order page. Remember to choose the gift option because the inmate may get charged if you don't do this step.
Then, you can place the order and choose your preferred payment method. Note that you can ship books directly through Amazon.
Amazon's recent policy states that a sender can use Amazon's name, the book's destination, and a return address on the packing slip and the outside of the package.
Amazon doesn't require senders to include extra information, like a home address. This policy of not requiring the sender's sensitive information is a safety measure now accepted by many online stores.
Some Additional Tips
Here are some additional tips concerning ordering books from Amazon and sending them to inmates in prison.
Only buy new paperback books for your loved one. Hardcovers are not allowed because they can become potential weapons.
Include only 10 items in the delivery.
Send only one package every two months.
Two months is ample time for your loved one to complete reading a book, especially if the book is engaging.
How to Deal With the Amazon USPS Problem
Always double-check your order when sending books to jail via Amazon.
When you use a restricted address like a prison or a correctional facility, the package may be subject to restrictions. One such restriction is that inmates can't sign packages.
Also, most prisons, especially federal prisons, only allow packages delivered by USPS.
However, there are cases in Washington state prisons where packages delivered via UPS or FedEx are accepted. So, it's best to confirm if a prison specifically allows USPS deliveries only.
Always check and confirm the address information on the Amazon order page to avoid delays.
What Happens if Your Amazon Book Package Cannot Be Delivered?
Suppose you bought a book for your loved one in prison and had it sent without following the guidelines listed above on using the P.O. Box of the prison as the destination address. In that case, Amazon will still deliver the book, but there's a possibility that it'll get rejected by the facility.
If the package is undeliverable and gets returned, you can have your money back. In situations like this, Amazon grants full refunds, including shipping charges for undeliverable packages.
However, the item can't be reshipped, so you must place another order if you still want to send the book to your loved one in prison.
Suppose you haven't received any refund after four weeks. In that case, you can reach Amazon through their customer service online or by calling 00-1-206-922-0880.
Will You Lose Your Money if the Package Fails to Be Delivered?
Amazon guarantees that undeliverable packages can be refunded, and you'll get your money back.
Here are some examples of reasons why packages become undeliverable.
The address may need to be corrected or updated. You must double-check your recipient's address to avoid delivery delays.
The Amazon automated system didn't recognize how the address was written on the label.
Amazon assigned the package to a shipping company that couldn't deliver to the specified address. For prison deliveries, this might be one of the reasons why items become undeliverable.
The address you've used is restricted. An example of restricted addresses is prisons.
The shipping company tried to deliver the item but failed. However, most couriers allow multiple attempts before returning the package to the sender.
The recipient didn't want to accept the delivery.
The package got damaged due to mishandling.
The information on the package was not legible and hard to read.
How Do You Locate an Inmate to Send Magazines and Books?
You can check an inmate's location using an inmate locator provided by your state or the Bureau of Prisons website.
However, you can also visit LookUpInmate.org and get easy access to a handy inmate and facility locator. Our website helps you find incarcerated people in over 7,000 prisons and jails.
Alternatives to Amazon for Sending Books to Inmates
Prisons have specific rules for sending books to prison mailrooms. When the books you want to send are unavailable on Amazon, you can go directly to the publisher of the book.
Here are some of the biggest and most well-known publishers in the United States that can deliver books to prison.
Barnes & Noble
A book reader's comfort zone is to be inside a bookstore, and a writer's dream is to find their books there.
Barnes & Noble is one of the largest retail booksellers in the United States, and many popular titles and series are sold under this company.
There are more than 600 Barnes & Noble bookstores nationwide. This world-famous bookseller can also deliver books straight to inmates. All you need is to fill out the form they have online.
Note that you must have the following information to send a book to an inmate.
The inmate's name
The inmate's identification number
After entering the required information, you must check the box that says, "Address can't be serviced by UPS." Once you've selected this box, the package is delivered by USPS.
Hamiltonbook.com
Some prisons don't accept bookstore deliveries if it's a small local business. So, you may have to look for well-known publishers to send your books to inmates.
If you want to have books delivered to your loved one behind bars by HamiltonBook.com, visit their website or visit them personally at their physical store in Fall Village, Connecticut.
Chicago Books to Women in Prison
This bookstore is a volunteer group distributing paperback books for free. It sends books to all federal and state prisons in Arizona, California, Florida, Illinois, Indiana, Kentucky, Mississippi, and Ohio.
However, this bookstore doesn't send books to short-term facilities and jails outside Chicago.
Books Through Bars
Another alternative to Amazon is Books Through Bars. This volunteer support group provides books and educational materials for people in prison. You can get the best books that fit the taste and needs of your loved one behind bars.
Despite prisons having a commissary, which is the store inside prisons, it's still inadequate to satisfy the educational needs of inmates.
Books Through Bars aims to augment prison libraries to allow inmates access to books. You can also request a particular book delivered to an incarcerated loved one.
Thousands of people rely on the book delivery service of these booksellers to help inmates cope with the boredom and stress of incarceration. Books offer a window of relief for people stressed with prison life.
Books can stimulate the mind to imagine, dream and become creative. Books help in so many ways that even with the emergence of electronic devices, the book is still an essential part of humanity.
Frequently Asked Questions (FAQs)
1. Do most prisons accept book deliveries from Amazon?
Yes, most prisons have facilities like P.O. boxes to receive packages and items from big bookstores like Amazon if sent via USPS.
2. Which bookstores ship books to prisons?
Any bookstore that sends packages using USPS can ship books to prisons in the United States. Other bookstores like Barnes & Noble, HamiltonBook.com, and Books Through Bars can also send books to prison.
3. Can you send photos to inmates?
Yes, you can. However, like books, there are regulations that one should comply with before allowing inmates to receive photos from their loved ones.
Pictures containing nudity or sexually suggestive poses are prohibited. Also, many prisons do not allow pictures of hand signs, gestures, and tattoos.
4. Can you send hardcover books to inmates?
No, prison facilities prohibit the delivery of books with hardcovers to inmates. This ban aims to decrease the threat of violence due to hardcovers used as weapons.
5. How do you force Amazon to ship using USPS?
You can force Amazon to ship parcels to prison via USPS by placing as the address as the P.O. Box of the facility. All you need is to ensure the prison has a P.O. Box service.
6. Can you send books from Barnes & Noble to inmates?
Yes, you can have Barnes & Noble ship books to prison directly. You must complete the online form provided by the bookstore with the prison facility and inmate information.
References
1. Shipping to Prisons
https://www.amazon.com/gp/help/customer/display.html?nodeId=GKFULJRMJGDGSNRK
2. How Amazon Could Speed Up By Dumping USPS
https://www.forbes.com/sites/walterloeb/2022/05/12/amazon-may-replace-usps-as-a-delivery-agent/?sh=24320e0c62db