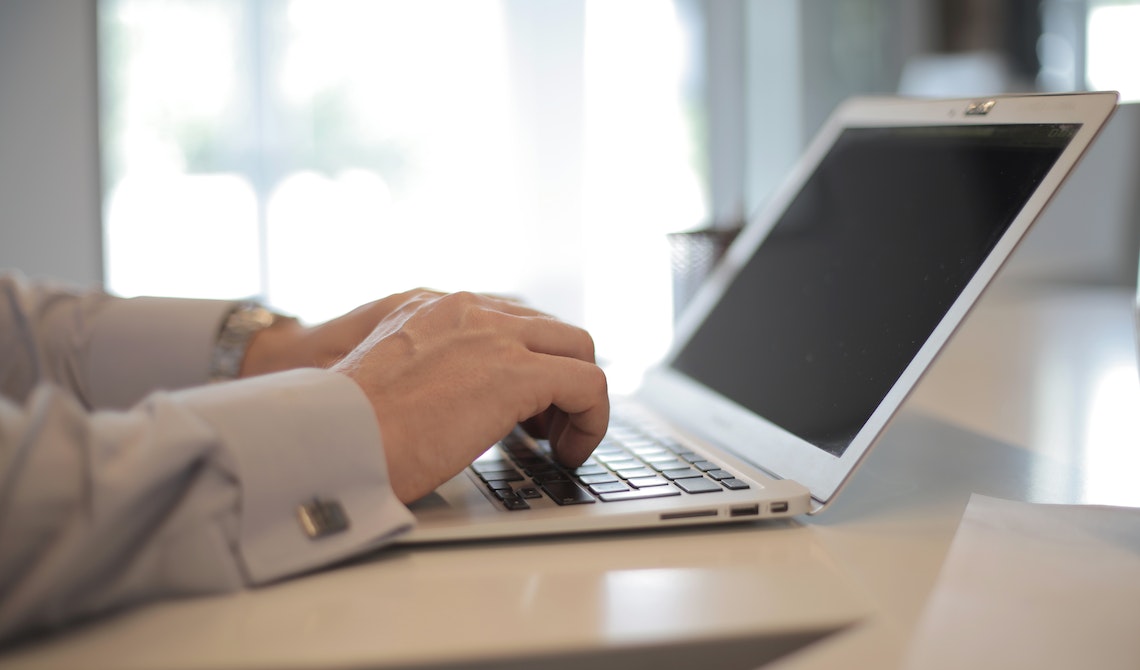 A Bureau of Justice Statistics report showed that 3,890,400 individuals were under parole or probation in 2020. This means that an estimated one in 66 adult residents in the United States is under community supervision.
Among the individuals who exited probation in 2020, 14.2% returned to being incarcerated. Meanwhile, 23.3% of inmates on parole returned to jail in the same year.
How do you find a probation officer? What does a probation officer do? Is there a way to check your probation status in the U.S.?
This article lists the steps you can take to find a probation officer and how you can locate a probation service at the federal or county level.
We also enumerate the responsibilities of a probation officer and how you can determine your probation status.
Are you searching for a loved one incarcerated for a probation violation in the United States? lookupinmate.org provides an easy-to-use online inmate records checker to help families look for incarcerated relatives conveniently.
How Do You Find Someone's Probation Officer?
Some offenders receive probation rather than jail time for their criminal cases. These individuals must comply with specific regulations according to their probation, including reporting to their probation officer. 
Failure to adhere to these regulations can get the offender charged with violations or sent back to jail.
If you know or suspect someone violating the terms of their probation, you can consider contacting their probation officer. 
You can contact the offender's probation officer through them. However, if you cannot get in touch with the violator or do not want to converse with them, you have a few alternatives to acquire the officer's information.
In some states, criminal records, including probation information, are considered public information, meaning they are available to the general public.
Gather the Probationer's Details
Probation offices in each state are usually organized by jurisdiction. To get the violator's probation information, you must know their full name and the county or city where they live. Other details, including the date of birth, are also helpful.
If you do not have access to these details, or only know the probationer's nickname, you can try identifying them using their physical description. Still, your search will be faster if you have specific details about the offender.
Check That the Probationer Is Not in Prison
Some criminals keep going back and forth between prison and probation. To help determine the inmate's status, you can access a state's Victim Information and Notification Everyday (VINE) website.
VINE is available 24 hours a day and provides a free and anonymous status notification service about incarcerated individuals in county jails and prisons. The website also allows you to search for the offender using their name or ID.
VINE is also helpful for keeping tabs on your relative or loved one in jail. This tool helps you know when the offender will be released back into the population.
Determine the Nature of the Offense
You can narrow your search by determining whether the individual committed a state or federal offense. Drug trafficking or bank robbery are federal offenses, while murder is a state offense.
Criminal offenses are categorized as misdemeanors or felonies. 
Serious offenses like murder, robbery, and burglary are felonies for which the criminal can spend years in prison.
Meanwhile, misdemeanors include shoplifting, driving under the influence (DUI), and other crimes not considered severe. Individuals convicted of these crimes are typically confined to local or county jails.
Locate Probation Service
If you can locate the county or city where the offender lives, you can search the county's probation service details.
The American Probation and Parole Association (APPA) has a directory of all state parole and probation departments. This directory can help narrow down your search.
Afterward, you can call or visit the probation office and share the information you have on the offender's identity so you can locate their probation officer.
If you discover that the offender committed a federal offense, you can obtain information from the U.S. courts website at USCourts.gov.
Use the website's court locator function to input any relevant details. Then you will get directed to the appropriate federal officer based on your state.
You can also contact your state's Department of Corrections for information about the probationer. 
Find the County Probation Service
You can locate a city's or county's probation service by conducting an internet search for the probation office in the jurisdiction where the probationer lives.
If you prefer meeting the probation officer in person, check the office's contact information or go to the facility's address stated on their website.
You can also visit the APPA website and navigate it to find the county's probation office.
Find the Federal Probation Service
If the probationer committed a federal offense, that person should have a federal probation officer. Visit the U.S. courts website and use the court locator search tool.
Select "Probation and Pretrial Service" from the drop-down list to narrow your search. The results will show the links to the federal probation offices in the specific state.
Call the Probation Office
The federal or county probation office should have its telephone number listed on the website that you can call.
Provide the name of the person on probation so that the phone receptionist can help you find that individual's probation officer.
You will then be given the probation officer's name and contact information or get your call transferred to the appropriate officer.
Follow the Probation Officer's Instructions
Once you have contacted the probation officer through a phone call, they may ask you to meet with them in person. 
You should prepare to provide the officer with any factual information in your possession, including documentary evidence (photos or paperwork). The officer can also ask you for copies of such evidence.
The probation officer will give instructions depending on your situation or the evidence you present.
Follow these directions carefully as they are usually best for your personal and public safety. Furthermore, complying with these instructions makes the probation officer's job easier.
What Is a Probation Officer and What Are Their Responsibilities?
Probation officers are law enforcement professionals responsible for supervising and managing criminals released from jail but who must still be monitored by the criminal justice system. 
These officers are also trained in rehabilitation and have the power to arrest and detain offenders.
While some individuals perceive probation officers as the offenders' supervisors or custodians, these authorities have a significant role in the legal system and are involved in every step of the prosecution, trial, and sentencing process.
For example, before a trial, courts and judges can ask the probation officer's input, whose words carry significant weight.
Probation officers also have the following responsibilities:
Aiding Investigations
Many cases require probation officers to investigate an offender's past. This process usually runs alongside any investigation that the police and other law enforcement agents conduct.
A probation officer's investigation will likely involve interviews with the offender or accused. The officer will cover topics such as education, employment, finances, mental and physical health, substance abuse, and the offender's family circumstances.
Probation officers will also investigate those in the offender's circle, such as spouses, family members, and employers.
Unlike the police or courts, probation officers focus the investigation on determining whether the individual is a significant risk to themselves or others when the parole board decides to release them.
Writing Documentation and Reports
After an investigation, probation officers are also responsible for documenting and reporting about the probationer ahead of a trial.
Any information is given to the defense counsel, prosecutors, and the judge. Based on these documents, the officer can recommend the offender's release or continued detention.
Report recommendations can also include issues such as the following:
Drug testing requirements
Mental health treatment
Monitoring needs, including the use of electronic tags
Employment conditions
Supervising Offenders
If the court grants bail to a criminal, the probation officer often assumes the responsibility of a pretrial officer. 
This role means that the officer must do everything to ensure that the defendant does not engage in further criminal activity or attempt to escape.
Courts can recommend monitoring the probationer using some form of tracking equipment. Probation officers will also often call or conduct a home visit to check whether the offender is in good health or complying with their bail terms.
In some cases, judges can recommend a probation sentence rather than imprisonment. Probation officers also play a vital role in this process.
After the convicted offender has served their sentence, probation officers also help them reintegrate into society.
Supervision
Aside from pretrial duties, a probation officer supervises probationers and ensures that the probation terms set by the judge are followed to the letter.
Additionally, officers help with the probationer's rehabilitation to minimize the risk of future criminal activity or antisocial behavior.
Ensuring that the offender understands their exact probation terms and the penalties for violating these rules is also the probation officer's duty.
The officer can also contact employers and family members to confirm the probationer adheres to these terms and responds to calls, visits, and drug tests for required monitoring.
Rehabilitating Offenders
Once the judge sentences a criminal to probation, the probation officer must take charge of the offender's rehabilitation.
Relevant activities that help bring the offender back into society include assisting the probationer in searching for jobs, enrolling in a school, and engaging in community service.
Rehabilitation also involves attending substance abuse therapies and removing abusive or negative influences from the offender's life. In some cases, rehabilitation may involve the offender relocating to another home.
Parole
A probation officer's role can sometimes overlap with that of a parole officer. This situation can occur in states that see probation officers as commissioned law enforcement professionals.
Probation officers' relevant responsibilities include:
Ensuring that the offender complies with their parole terms
Finding any therapy or treatment services to help with the offender's rehabilitation
Finding education or employment for the offender
Ensuring that the offender is ready for life outside jail
How Many Probation Officers Are There in the U.S.?
According to 2021 data from the Bureau of Labor Statistics (BLS), employment estimates for probation officers and correctional treatment specialists were 92,140 nationwide.
States with the highest number of probation officers and correctional treatment specialists in 2021 are:
Parole Probation Office Directory
The directory for parole and probation offices usually vary by state and are often listed by region or county.
For example, Michigan has a parole probation office directory on the state's official website which lists the offices in each county. 
On each office page, you will see the name of the office supervisor, address, and phone number for that office.
How Do You Check Your Probation Status in the U.S.?
Checking an individual's probation status is easy if you know where the individual got arrested and convicted. 
If they get sentenced for a federal offense, you can find their record in a federal probation office. You can also access those records on the U.S. courts website.
If the offender commits a state-level offense, you can check their probation status through court records in the state where the individual was convicted.
You can search for that offender's public records using the state's inmate lookup tool. However, in some places, like New Jersey, this tool does not show records of offenders whose supervision period ended more than a year before the search date.
In California, specifically in Los Angeles County, you can check an individual's probation status by calling the probation information center at 866-931-2222.
When your online search shows the offender is on probation and the specific police department that supervises that individual, you can contact that department and request to speak with the offender's probation officer.
Visit lookupinmate.org for more information on probation or the U.S. correctional system. Search jail records, mugshots, and judicial reports of inmates from more than 7,000 U.S. correctional facilities using our online inmate search tool.
References