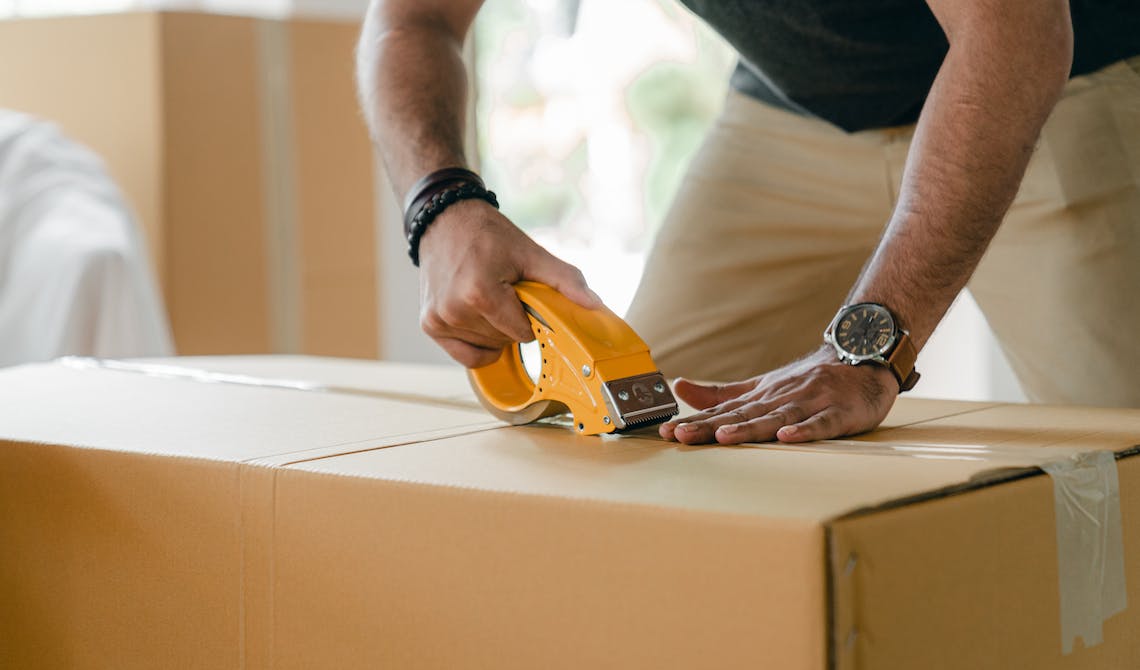 Prisoners are in a vulnerable situation as their plight behind bars can affect the outcome of their rehabilitation. Inmates need all the help they need to improve their lives, and that help can be in the form of a simple package full of special gifts from someone who cares.
Suppose you're among the millions of family members with a loved one behind bars. In that case, you can send a care package or a special order of treats a prisoner will enjoy.
So, how can you send a care package to an inmate? What are the rules and guidelines for sending care packages safely and successfully? Are there restrictions in terms of contents and frequency of sending?
This article discusses how to send special packages to prisons. Also, this piece tackles the rules and restrictions imposed by prisons regarding inmates receiving packages from people outside.
When you want to send packages to a loved one behind bars, you'll need to know the rules and regulations imposed by a prison facility. Entry of contraband is usually the main reason for these restrictions, and it's best to cooperate with prison staff to make deliveries easy and safe for everyone.
You can start communicating with prison officials by getting their contact information through LookUpInmate.org. Our website gives access to contract information of over 7,000 jails, prisons, and detention centers in the United States.
What Is a Care Package?
A care package is a collection of items shipped to inmates, usually bought from a care package provider in contract with a correctional facility.
This type of package is a testament to people's kindness towards others. The original care packages became popular after World War II when millions were still reeling from the unprecedented destruction caused by the worldwide conflict.
Care packages have evolved since the post-war era. Today, most correctional facilities list care packages as one of the preferred methods of sending items to people behind bars. Many states now require inmate packages to be sent through approved package vendors.
Examples of approved package vendors are Access Securepak, iCaregifts, and Union Supply Direct. These companies provide custom inmate care package providers in the United States.
In many prisons, friends and family members can send care packages to their loved ones behind bars only through these vendors. It's a way to prevent contraband from entering a prison facility.
What Comes in a Care Package for Inmates?
You can include anything you choose that's available from all authorized care package providers.
You can check the catalogs of each care package provider mentioned above. Providers often have bundles with promos, which you can choose to save money if you're having difficulty choosing. Generally, all items in their catalog are approved by the prison facility.
Understanding the Rules
Let's say you have a loved one behind bars and want to send a care package to them. You'll need to know the limits on what, when, and how many packages you can send to an inmate.
Prison facilities may differ in rules and regulations depending on state law. However, the most common limitations in sending packages are the following:
You can send one

care package

to your

loved one

behind bars per quarter.

You may only buy a

care package

from an approved vendor.

You can get a list of approved vendors from the prison facility.
What Can You Send to Someone in Jail?
You can only send approved items to inmates in prison. These approved items may differ from prison to prison.
Also, prisons usually have contracts with one care package service provider. If you order from other providers, prison facilities may not accept the delivery.
You can contact any approved vendors to learn more about items you can send to prisons.
Sending Mail
The government allows and encourages families to send mail or correspondence to their loved ones and maintain communication.
Studies reveal that inmates receiving letters during incarceration are likely to have a positive prisoner reentry experience. Reentry is the transition from prison life to life in the community.
Researchers further state that frequent visitation and constant correspondence may result in the following outcomes:
More parent and child involvement after the inmate's release

More working hours are done by an ex-inmate in their job per week

Less involvement in criminal activity

Fewer cases of relapse to substance use

Less to no cases of post-incarceration depression
Sending mail to prison differs from regular mail sent to residents outside correctional facilities.
One stark difference is that there are strict guidelines on the kind of mail, the materials used, and the letter's content. Prison staff can reject mail that doesn't follow the policies imposed by the correctional institution.
Here are some of the guidelines to follow if you plan to send mail to your loved one or friend (penpals) in prison.
Never use or add staples or paper clips to your letter.

Never use crayons, glitter, glue, markers, lipstick, or stickers on the letter or envelope.

Never add perfume or any fragrance or scent to your letter.

Never include drawings or markings that might be mistaken as secret codes.
Also, remember that prison staff inspects correspondence sent to prison. So, never write anything that you're not comfortable being read by other people when your letter goes into inspection.
Sending Packages
Families and friends can send packages to their loved ones behind bars through the care package program. Prisons have a commissary for inmates, like a prison version of a grocery. However, some items with care package providers are unavailable in an average prison commissary.
The Department of Corrections (DOC) of various states enforces rules and regulations to monitor and secure the items permitted inside prison.
Care packages are one effective way of ensuring approved items are the only ones gaining entry into the facility.
You can send personal hygiene products like toothpaste, food items, and certain types of clothing.
Monthly Package Program
Union Supply Direct can provide monthly package programs for inmates in U.S. prisons.
Let's say you want to schedule a care package delivered to your loved one behind bars in Kansas. You can visit their website, but you must first contact the correctional facility your loved one is in to know their care package rules.
Monthly Property Packages
Property packages include electronics, health, and beauty products. However, before ordering these items, you should ensure that the correctional facility approves the entry of these items, especially electronics.
Some prisons allow radios or televisions inside prisons. Federal prisons allow inmates to use these gadgets to reduce the boredom caused by idleness inside prison. However, there are restrictions on having these items.
Most federal prisons don't allow television sets inside prison cells. However, prisons have these recreational gadgets in common rooms, where everyone can use them.
Faith Item Packages
The practice of religion is allowed inside prisons, and inmates can practice their beliefs while imprisoned.
International human rights law states that everyone has the freedom of thought, conscience, and religion. This freedom includes the right to practice one's religion freely, even behind bars.
If you have a loved one in prison and want to send them faith items for spiritual comfort, you can do so through care package programs.
Bi-monthly Food Packages
Sending food packages bi-monthly may mean two things: sending two times a month or packages every two months. Some prison facilities, like in Washington, have this delivery schedule.
Food Package Program Notice
Package delays happen due to many reasons. In Washington, the delivery delays are caused by the following:
Domestic vendor delays

Overseas vendor delays

Items selling over the projection
Correctional facilities work with care package suppliers to deliver every item on time. One solution to delivery delays is to set an ordering schedule for those regularly sending packages to loved ones behind bars.
Ordering Schedule
Suppose you want to plan your care package deliveries ahead of time to avoid delays. In that case, you can get an ordering schedule approved by a correctional facility. The following example comes from the Washington Department of Corrections (DOC).
One order: February through March

One order: April through May

One order: June through July

One order: August through September

One order: October through November

One order: December through January
Remember that different states may have different order schedules. You must contact the prison or prison where your loved one is imprisoned. You can get information on the best time to order and send packages to inmates.
Can You Send Money?
Prisons have a method of how family and friends can send money to their loved ones behind bars. The following is an example of money-sending methods to inmates in California prisons.
Electronic funds transfer (EFT)

is a method to send money to an inmate via an EFT service provider. Each prison facility has a contract with one or more service providers like the following:

Lockbox

is a service provided by a bank to send money to a prison facility via

money order

, personal check, or cashier's check. Some regard lockbox deposits as slow, but it's one of the least expensive methods of sending funds to inmates in prison. 
In New York, you can send money to inmates using four methods:
By phone

: You can use all the toll-free numbers of a money transfer agent and send funds to an inmate using a credit card or debit card.

By Internet

: You can visit the money transfer provider's website and send funds to an inmate using a credit card or debit card.

By walk-in

: You can head to any money transfer office

in person

and wire money to your

loved one

behind bars using credit or debit card payment methods.

By kiosk

: You can head to a DOC cashier's office that provides kiosks for money deposits.
How to Order a Care Package for Inmates
You can order care packages from different package providers and have them deliver your selected items straight to the prison facility of the incarcerated individual to whom you want to send the items. You can choose from various items or products a prison or jail facility approves.
Online
You can place an order by visiting a care package provider's website. Access Securepak, Union Supply Direct, and iCaregifts have online order forms you must fill out to make an order.
You only need to include the inmate's name, inmate number, or the identification number given by the Department of Corrections and the address of the facility.
By Phone
When ordering online is not an option, you can call these care package providers through their hotline.
Union Supply Direct

: Fax (888) 857-6219 or (866) 404-8989

Access Securepak

: 1-800-546-6283 or (636) 888-7003

iCaregifts

: (877) 615-3296
How Do You Address a Care Package to an Inmate?
When you're sending a package to prison, online care package vendors have online forms which you can fill out where you can input the facility's address.
You don't need to wrap or box the item and address the parcel. However, you may need to double-check the exact address of the facility you want the care package delivered.
If you need contact information and the address of a correctional facility in the United States, visit LookUpInmate.org. Our website provides access to over 7,000 jails, prisons, and detention centers.
Sending Packages From Approved Vendors
When using care package providers, it's best to obtain the services of approved vendors. The benefit of sticking to approved vendors is that the items or products they sell online have been approved by the prison.
Still, ensure to ask the prison authorities if the products or items of a particular vendor are allowed inside the facility. Communication with the prison staff is crucial when sending any package to someone behind bars.
Acceptable Forms of Payment
Most online care package vendors accept the following payment methods:
Credit cards or debit cards like MasterCard, Discover, and VISA

Prepaid cards with a United States address

Cashier's check or

money order

Cash
In the case of Union Supply Direct, you can pay with cash by sending it via a money transfer vendor like Ace Cash Express.
However, care package providers may have restrictions on payment methods. For example, Access Securepak doesn't accept personal checks and will return them to the sender if they receive one.
Also, vendors like Access Securepak have the right to remove an item if the payment is insufficient. So, ensure your card has enough funds when ordering.
Sales Tax
You usually don't have to worry about the sales tax when buying a care package from approved vendors. A sales tax is a consumption tax levied or imposed by the government on the sale of goods or services.
The sales tax is usually paid at the point of sale. It means the tax is already part of the total price you pay when checking out your order. The retailer collects the tax and then sends it to the government.
Eligibility
Access Securepak has an additional verification form to check whether an inmate can receive a package.
There are instances where an inmate cannot receive a package, like if the prison facility determines that the restriction is needed to ensure the facility's safety and security.
Limits
States may have different limits on how many times you can send care packages to someone behind bars and how many items you can include in one care package.
In Maryland, you can only include $100 worth of products in a care package you send to an inmate every quarter.
Catalog Changes
Online care package vendors may change their catalog from time to time. Sometimes vendors may change their list of items depending on the season or if it's part of a holiday promo like Thanksgiving and Christmas.
Message to Approved Vendors
Correctional facilities usually clarify to approved vendors that they will not be held accountable for any problems between a vendor's transaction with their customers.
Also, some prisons, like in California, are not obligated to resolve or mediate disputes between vendors and customers that may arise from sending care packages to inmates. Vendor purchases are at the buyer's risk, and the prison facility assumes no liability.
Still, sending packages to inmates is necessary to maintain their positive outlook despite being behind bars.
Sending packages to inmates gives them hope, knowing that people still believe in them and will be there for them when they are released from incarceration.
References