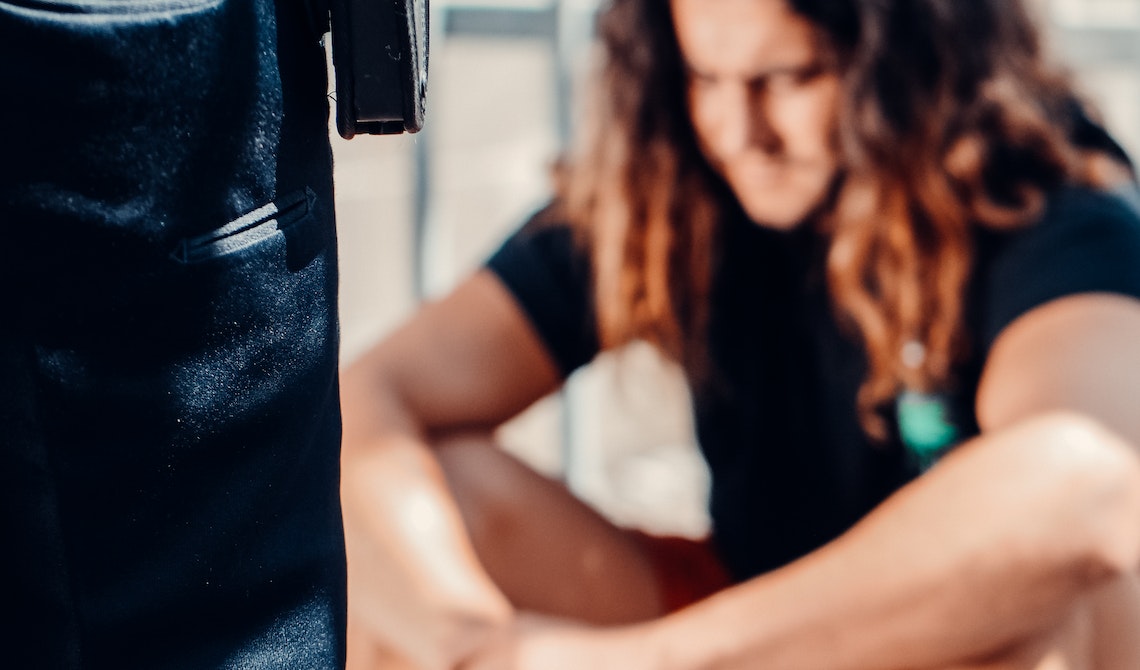 In 2021, 3,745,000 adults in the United States were under community supervision (parole or probation). However, the number of parole or probation officers in the country is only 41,026.
Probation and parole officers are people dedicated to helping people under community supervision succeed and regain their lives lost through crime.
Suppose you're interested in becoming a parole or probation officer. In that case, you should undergo the training needed for this calling.
This article tackles the parole and probation officer positions, responsibilities, and requirements. It also discusses the job description, salary, and opportunities for parole and probation officers.
As a potential parole or probation officer, you must have access to the contact information of different correctional officers and facilities in the United States.
Visit LookUpInmate.org and get access to over 7,000 jails, prisons, and detention centers nationwide.
Parole Officers: Overview and Description
A parole officer provides social services to assist in rehabilitating offenders placed under probation or parole.
These officers make recommendations that involve developing rehabilitation plans and proper treatment of offenders under conditional release. Parole officers ensure that a parolee or probationer meets stipulations like getting an education and employment.
What Is a Parole Officer?
A parole officer is a person responsible for supervising offenders who are under parole. These officers help parolees reenter society by monitoring their activities and ensuring that the terms and conditions of parole are strictly followed.
Career Description, Duties, and Common Tasks
If you plan to be a parole officer, you're entering a life of social work. Your client is an offender with a history of crime and is now in community corrections in hopes of reform.
Being a parole officer also means a life with critical responsibilities that can dictate the future of a parolee under this kind of supervision.
A parole officer's duties are categorized as pre-release, supervisory, and rehabilitative. A parole officer must be well-developed, have diverse education, be professionally trained, and have rich experiences to perform well. The following sections give an overview of a parole officer's job description.
Responsibilities
The next section is an overview of the responsibilities of a parole officer to inmates under their supervision.
A

parole officer

collects documentation about a convict's imprisonment. These documents are given to the

parole board

for

assessment

.

A

parole officer

is responsible for interviewing offenders to determine whether they are eligible for parole.

A

parole office

r

provides various recommendations to the

parole board

concerning an inmate, including during and outside the defendant's hearing.
A Parole Officer Develops a Plan for the Parolee
A parole officer develops a supervision plan for parolees and monitors their progress or success. It's the parole officer's job to ensure that parolees adhere to this plan. These officers will intervene if the defendant's behavior threatens the community.
Parole is not a program that rigs inmates to fail because of its strict regulations. A parole officer ensures that the parolee under their supervision doesn't break the law and helps them succeed in this program.
Assist Parolee in Following Conditions
Parole officers are in a situation where they act for the benefit of the parolee. Simultaneously, they are law enforcement officers ensuring the public's safety from offenders under parole.
In Gagnon v. Scarpelli (1973), the court states that a parole officer has a "double duty." They ensure the welfare of the offender under parole and, at the same time, promote public safety. However, a parole officer's primary focus is the parolee's welfare.
A parole officer must look out for the best interests of their parolees and assist them in adhering to their parole terms and conditions, such as:
Undergo

ing

drug testing

and treatment program

s

Attend

ing

alcohol treatment program

s

Join

ing

anger management counselin

g
Monitoring Parolee
A parole officer's primary responsibility is to monitor a parolee's whereabouts. There are supervisory methods that parole officers use to monitor a parolee properly. Such strategies include the following:
Require the parolee to report to

the parole officer

every few weeks at a specific locatio

n

Visit a parolee's residence at random intervals to ensure that a parolee is committed to adhering to the terms and conditions of parol

e

Conduct

drug testing

for applicable case

s

Use

electronic monitoring

methods like

GPS

to check a parolee's daily activitie

s
Evaluating Performance
One of the critical roles of a parole officer is to assess and evaluate a parolee's performance. Parole officers start their assessment by looking at the parolee's criminal history to gauge the risk factors that could lead to reoffending.
The next part of the evaluation is to assess an inmate's participation in the rehabilitation programs set in the terms and conditions of their parole.
Say a parolee is proactive and takes the initiative to improve their lives through training, education, and therapy. In that case, their evaluation will be promising and may result in an early release.
Requirements and Skills
A parole officer's career path is not simple, but your effect on a parolee's life is immense.
Working for the benefit of others is not easy, as it takes commitment and self-sacrifice. The primary reward is seeing someone's life change for the better.
If you want this life where you're willing to worry over other people's problems, then a parole officer post may be your career path.
However, like any career path, you need the appropriate requirements and skills to be eligible for the job.
Earn a

bachelor's degree

or

associate's degre

e

Complete the required

background check

s

Take and pass a government certification exa

m

Undergo and complete a training progra

m
Other Helpful Skills and Experiences
Aside from the requirements stated above, you also need to have the following skills and experiences:
Work experience as a

parole officer

or

a

similar role

Knowledge of the state's legal system to effectively help parolees when released

Has experience in providing education and helpful resources to people under the parole program

Has relevant training and certification as a

parole officer
Parole Officer Roles
As mentioned, a parole officer's role has three categories: pre-release, supervisory, and rehabilitative. A parole officer should understand their responsibilities in each category to ensure effectiveness in duty.
Pre-release role

: A

parole officer

's role starts while the parolee is still in prison. An officer may interview an inmate set for parole to ensure that they merit this privilege, which is

only

for

individuals

with the following characteristics:

Low

propensity for violence

The

ability to adapt and transition to everyday social environments

L

ow risk of being susceptible to drug or alcohol abuse

The w

illingness to obey and adhere to the terms and conditions of parole

The a

bility and willingness to find and retain a job
The parole officer's role during the pre-release phase may involve reading trial documents, incarceration records, mental health assessments, cases of drug or alcohol abuse or dependency, and substance abuse treatment history.
After the investigation and data collection, the parole officer reports the findings to the Department of Corrections or directly to the parole board. Once an inmate is granted parole, the role of the parole officer changes to supervisory.
Supervisory

: A

parole officer

acts as the representative of the correctional system to a parolee. In a

supervisory

role,

parole officers

must ensure

public safety

by strictly monitoring a parolee's activities.
A parole officer must take the necessary steps to prevent instances where a parolee might be subjected to situations that will lead to harmful behavior. Examples of these steps are:
Imposing

curfew on

the parolee

Requiring a parolee to attend counseling programs like Alcoholics Anonymous

Preventing a parolee from interacting with victims
A parole officer's supervisory role also involves alerting police officers or law enforcement agencies of any violations done by the parolee. A breach of the terms and conditions of parole may result in its revocation and the parolee's return to prison.
Rehabilitative

: Aside from representing the correctional system,

the parole officer

also represents the community. The beneficiary of a reformed criminal is society.
It's in the best interest of everyone that parolees are given chances to increase their likelihood of changing for the better. Providing rehabilitative opportunities to a parolee is the third role of a parole officer.
Here are some examples of a parole officer's responsibility to ensure the rehabilitation of a parolee:
Coordinat

ing

community, social, and government resources to

help rehabilitate

a parole

e

Enroll

ing

the parolee in applicable residential or outpatient treatment program

s

Help

ing

foster a robust social and family network

vital

for rehabilitatio

n

Requir

ing

a parolee to attend psychological counseling or any program with the most appropriate and effective therapists

who can take care

of the

mental health

of individual

s

Encourag

ing

and support

ing

a parolee to get employed and help

ing

convicts adjust to different work environment

s
Possible Job Titles for This Career
A parole officer's primary job is supervising an offender placed under the parole program. The possible titles for this kind of position are the following:
Supervision officer

Correctional treatment specialist

Probation officer
Parole Officer Salaries and Job Outlook
The base income of a parole officer in the United States is $45,419 as of 2023.
A seasoned parole officer with 10 to 19 years of experience can earn an average of $50,495. For parole officers with experience of 20 years or more, the average total compensation may reach up to $52,000.
Steps to Becoming a Parole Officer
Here is a step-by-step guide to becoming a parole officer:
Get a

bachelor's degree

in

criminal justice

or any

related fiel

d

Complete an internship in a

correctional facility

to gain experience in

fulfilling

a

parole officer's jo

b

Apply for a

parole office

position with a hiring agency and complete at least one in-person intervie

w

Submit to undergo

background check

s

Take a psychological exa

m

Take a

drug tes

t

Get hired as a

parole office

r
After being hired, you can further increase your skills and experiences by completing programs like firearm certification and undergoing on-the-job training with a senior parole officer.
Parole Officer Job Training
Parole officers need constant training in this line of work. Newly hired officers go through training after being hired. Usually, a rookie officer is paired with a senior for several weeks to learn the skills needed for this job.
A rookie needs to learn the following from job shadowing a senior officer:
H

ow to talk with offenders and improve

communication skill

s

H

ow to track the progress of a parole

e

H

ow to maintain detailed records that can be used in cour

t

T

he arrest procedure

s

L

ethal weapons trainin

g
Aside from this standard training, additional specialization is needed for parole officers assigned to sex offenders and juveniles.
A rookie might need to work with a senior officer for up to a year before being assigned to handle cases independently.
Best Industries for Parole Officers
Here are the industries where parole officers can build a career. The following are industries where parole officers have been employed. The data comes from information gathered by Franklin University in 2021.
State government (excluding education and hospitals): 53.4%

Local government (excluding education and hospitals): 44.1%

Facilities

'

support services: 1.1%

Individual and family services: 0.6%

Vocation

al

rehabilitation services: 0.2%

Other residential care facilities: 0.2%
What Do Parole Officers Do on a Daily Basis?
A parole officer's primary responsibility is to contact parolees regularly, monitor their location, and assess the risk they pose to the public.
Working with parolees is the daily routine of a parole officer until parolees are ready for reentry into society.
In-Demand Skills for Today's Parole Officers Based on 11,806 Job Postings
Franklin University has examined 11,806 employment opportunities to determine the skills in demand for today's parole officers. Here are the skills identified by the university's analysis of job posting data:
Lawsuits: 26% (of 11,806 job postings)

Legal research: 15%

Legal discovery: 10%

Workflow management: 9%

Billing: 9%
Most In-Demand Jobs for Parole Officers
Here are some in-demand jobs you can look into while pursuing a career as a parole officer.
Probation officer

: 31.2%

Juvenile

probation officer

: 14.2%

Parole officer

: 13.1%

Correctional

probation officer

: 6.4%

Chief people officer: 5.8%
Probation Officer Overview
Probation is an alternate sentence given instead of prison or jail time. A convict under probation remains part of the community while strictly following court-ordered rules imposed by a judge. The person responsible for monitoring and supervising probationers is a probation officer.
What Does a Probation Officer Do?
Probation officers typically work with first-time offenders or defendants convicted of nonviolent crimes. The probation officer's role is to lead a probationer away from criminality and to develop good behavior.
The following are some of the primary responsibilities of a probation officer:
Conduct interviews with probationers and make recommendations that can be a basis for the judge to impose sentence condition

s

Continually monitor probationers to see if they're abiding by the terms and conditions of their probatio

n

Administer

drug tests

, and follow up on different treatment programs fit for the probatione

r

Write

pre-sentencing

reports and handle a probationer's

casework

by conducting regular visit

s
Probation Officer Requirements
Let's say you want to pursue a career as a probation officer. Here are the requirements:
You must earn a degree. Employers may prefer applicants with a degree in

criminal justice

or related

courses

like

criminology

.

You need to complete the required certifications that are typically state-specific.

You need to gain experience as a trainee. You may have to work for up to one year as a junior or trainee. Minor cases like juvenile

a

nd

substance abuse

reports

are generally

left for

trainees to handle.
Probation Officer Salaries and Job Outlook
The base salary of a probation officer in 2023 is $48,748 annually. Say you need constant updates on the salary rates of probation officers, you can visit the U.S. Bureau of Labor Statistics (BLS).
Similarities Between Probation and Parole Officers
Probation and parole officers sometimes have overlapping responsibilities. Here are the similarities between these two job positions:
Both officers work with people who have committed crimes.

Both officers work with vulnerable and at-risk populations.

Both officers help probationers and parolees reestablish connections with their communities.

Both officers require educational backgrounds with degrees in

criminal justice

,

social work

, or behavioral science.

Both officers must hone interpersonal communication, organizational skills, and critical thinking.
Differences Between Probation vs. Parole Officers
Despite the overlapping similarities in the roles and responsibilities of probation and parole officers, there are still significant differences between the two. The following are two primary aspects that make these two job positions different.
Who They Work With
The first difference between probation and parole is their clients. Probation officers work with convicted people who were sentenced to probation instead of going to jail.
However, for parole officers, the clients are criminals who have become eligible after spending considerable time in prison. In many cases, parolees may have different mental health factors to be considered before they are connected to social workers.
The Nature of the Crime
The second difference between a probation and parole officer is the crime's severity. Probationers usually are convicted for misdemeanors or less severe felonies. However, individuals given parole are inmates who committed serious crimes.
Which One Is Right for You?
Your preference and willingness to take risks can determine your career path. If you want to handle intensive caseloads of parolees with severe criminal history, then being a parole officer is your path. However, probation is worth examining if you prefer clients with lesser crimes.
Parole vs. Probation: The Functional Differences
Parole and probation are both community supervision and alternative sentences for convicts. However, despite these similarities, there are functional differences between the two.
What Is Parole for?
Parole is a conditional release granted to convicts allowing them to continue serving the remainder of their sentence in their community. However, parole has terms and conditions a parolee must strictly adhere to.
What Is Probation for?
Probation is a community supervision sentence given to a convicted person as an alternative to jail time. One difference between probation and parole is that a person can receive probation even if they haven't spent a single time in jail.
Parole Officer vs. Probation Officer: The Careers
Both parole and probation officers are focused on the betterment of people given a chance by the criminal justice system to reform.
Rehabilitation is the purpose of parole and probation, and officers supervising people under this program are helping them get a chance for a better life.
Parole vs. Probation: Job Requirements
As mentioned in this article, the job requirements for parole and probation officers include proper education, certification, on-the-job training, experience, and a deep conviction to help people regain their lives lost due to crime.
Parole Officer vs. Probation Officer: Choosing Your Role
Your abilities and skills depend on whether you want to be a parole or probation officer. A parole officer tends to work with clients that have violent criminal records. Probation officers usually work with clients that are nonviolent, first-time, or juvenile offenders.
Federal Probation and Parole Officer Jobs
Federal prisons have different jurisdictions than state prisons. Federal probation and parole officers focus on prisoners in correctional facilities handled by the Bureau of Prisons (BOP). Probation and parole officers also manage undocumented immigrants and military personnel.
County and City Probation and Parole Officer Jobs
At the county and city levels, probation and parole officers mostly work with juvenile offenders. These officers also work with vulnerable populations like drug dependents, homeless individuals, and sex offenders.
Frequently Asked Questions
1. What makes a good parole officer?
A good parole officer can guide and direct parolees to programs to help with their rehabilitation. Parole officers must have strong communication skills and be able to handle case management for their clients.
2. Who does a parole officer work with?
The parole office works with different professionals like community service organizers, correctional officers in prison, and law enforcement personnel.
3. Is certification necessary to work as a parole officer?
Getting certification is needed for a parole officer's work and career advancement. People training to be officers need to get firearm qualifications, a bachelor's degree, and on-the-job training.
References