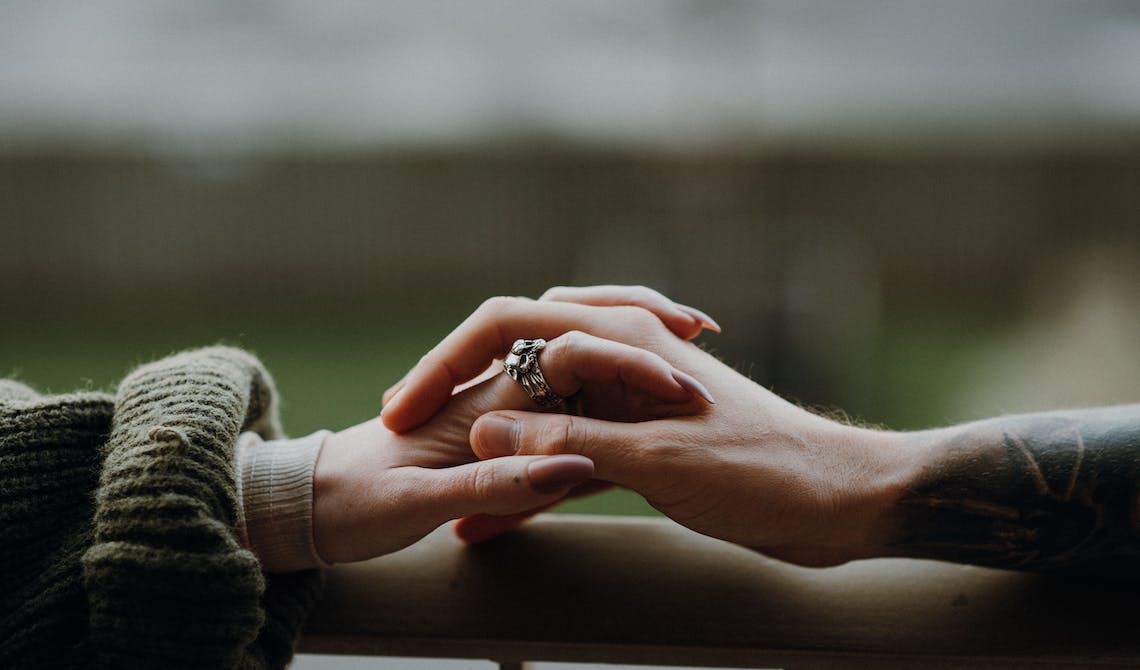 Imagine this: On average, inmates get only two visits from family or friends throughout their entire prison sentence.
Approximately two million people are incarcerated in the United States. Yet, only a few get regular visits from family and friends.
Knowing how to meet inmates, write and communicate with them behind bars, and visit them while incarcerated is crucial. In particular, visits are essential to maintaining social ties and reducing recidivism.
This article explains the methods established by the U.S. prison system for visiting and communicating with inmates while incarcerated. It also covers alternative ways to stay in touch with inmates beyond physical visits.
Moreover, this article discusses the benefits of prison visits and building relationships with inmates, from being pen pals to possible romantic partners in the future.
To communicate and meet with inmates, you must coordinate with their prison facility. You can visit LookUpInmate.org and check over 7,000 prisons and jails in America.
General Visiting Information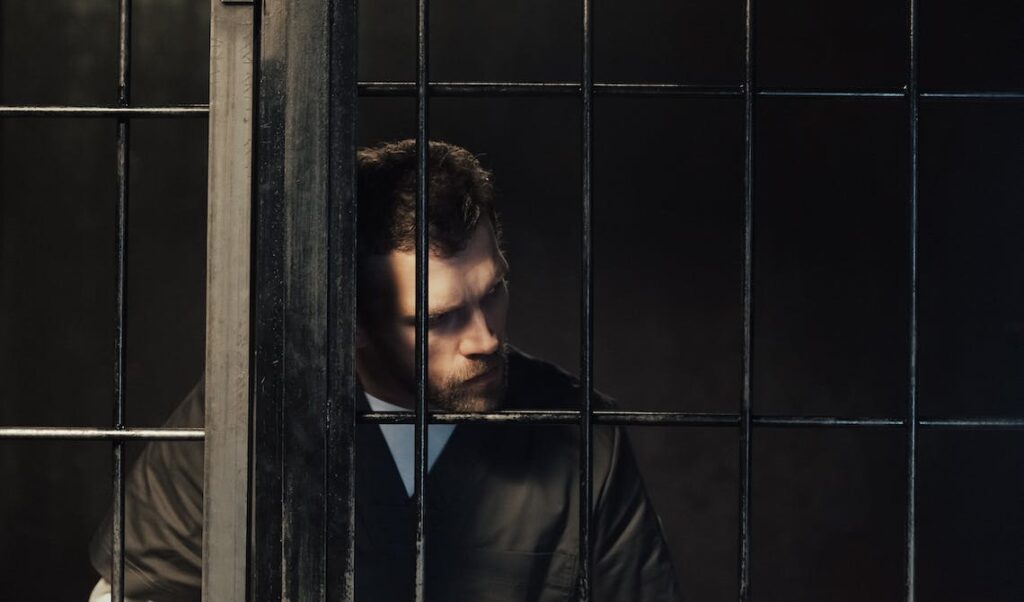 If you have a loved one incarcerated, a powerful way to show support is by visiting them regularly.
Every visit to an inmate in prison reduces recidivism risks by 13% for felony cases and 25% for technical violations. Recidivism is the tendency to relapse into criminal behavior.
However, despite these encouraging statistics, prison officials do not allow anyone to visit inmates casually. There are prison visit rules and regulations to ensure the safety of prisoners, the prison staff, and the general community.
Understanding these rules will help you continually connect with a loved one in prison and help them reform.
Locate the Inmate
One of the first things you should ensure before visiting is the location of your incarcerated loved one. Prison transfers can happen without your knowledge, and your loved one behind bars may not have the time to inform you via a call before a transfer.
So, to ensure you know where your loved one is, visit online inmate locators like our website, LookUpInmate.org. 
To Visit, You Must Be Pre-approved
The Bureau of Prisons strictly implements its policy that requires visitors to be on a pre-approved list before any visit. The BOP and the Department of Corrections in the U.S. don't typically allow walk-ins.
Different states have varying policies regarding visitor regulations for inmates. For example, in Philadelphia, prison regulations don't allow walk-in visits and require scheduling.
Meanwhile, some state prisons, like those in California, allow walk-in visits. However, note that California inmates in isolation can't be visited in person.
Who Can an Inmate Add to Their Visiting List?
There are three categories of people an inmate can add to an approved list of visitors:
Immediate

family members

(spouse, parents, children, siblings)

Relatives (grandparents, in-laws, uncle, aunts, cousins)

Other approved visitors (up to 10 friends or associates, employers, co-members of a religious group, civic group members, legal professionals, and foreign officials)
Only verified family members can visit a recently transferred inmate when a visiting list is unavailable. Visiting individuals who can't be verified can get denied, so it's best to call the correctional facility authorities before visiting.
Be Prepared
There are other things to consider when visiting a federal prison. Note that there may be other additional regulations that may not be included in the following list.
Wear proper attire

: Ensure you wear nonprovocative clothing appropriate for a large gathering of men, women, and children.

Follow visiting duration

: Inmates can have at least four hours of visiting time every month. Prisons can provide more in certain situations according to their discretion.

Observe good behavior

: Visitation hours should be orderly, quiet, and dignified. Any inappropriate behavior between you and the inmate can result in you being asked to leave.

Be mindful of excessive physical contact

: Handshakes, hugs, and kissing, if done in good taste, are usually allowed at the beginning and end of a visit.
Embracing or any physical contact is limited to prevent the entry of contraband. Also, not all federal prisons allow conjugal visits.
As of February 2023, only four states — New York, California, Washington, and Connecticut —allow conjugal visits.
Plan Your Trip
Visiting a loved one in prison requires preparation and planning. A popular time to visit is during the weekends and holidays. However, sudden schedule changes may happen depending on the discretion of the prison warden.
You can get prison or jail contact numbers through LookUpInmate.org. Just enter the facility's name, and you'll get access to their site and obtain the necessary contact information.
You'll also need to prepare for your transportation fare. The government doesn't provide travel fare for people wanting to see their loved ones behind bars, so prepare the budget you need for the trip.
Dating Female Inmates
While dating someone in prison is not prohibited, it comes with challenges. There are many factors to consider that test the stability of such a long-distance and restrictive relationship.
If you're looking for romantic love with female prisoners, you may need to know the following information:
There are approximately 976,000 women under the supervision of the

criminal justice

system.

Over 83,000 females are in prisons, and around 85,000 women are in jails as of 2021.

80% of

female inmates

are mothers, and most of them are single parents

.
Loving someone behind bars is no simple matter. You're not only considering the person they are now but also the person they were in the past.
Be the Reason
Genuine love and care can create a difference in the lives of inmates of every gender.
You can be the reason for their positive change, rehabilitation, and reintegration through the love and support you're willing to share.
How to Date Someone in Jail
Initiating a relationship with someone in jail is not as easy as it may sound. There are unique challenges with pursuing love with a person behind bars.
Visitations are limited to a few hours a month, phone calls are expensive, and video calls are limited. One of the methods you're assured that someone in jail deeply understands your message is through letters.
Your Letter Can Encourage an Inmate
A written letter is a tangible representation of your feelings toward someone. An inmate can bring your love letters with them inside their cell and read them again and again.
So, if you've decided to build a relationship with someone behind bars, letters are a great way to start.
Words of love and hope can encourage inmates to reform, especially as they find comfort in knowing that on their eventual reentry to society, you'll be that one person who will greet them with open arms.
Can You Become a Pen Pal With a Prisoner?
Many prisons permit individuals to become pen pals with inmates. In states like California, individuals can freely contact any inmate in state prisons by mail.
However, all incoming mail is inspected for contraband by prison officials before forwarding it to the recipient.
How Do Inmates Get Pen Pals?
Inmates can get pen pals through groups that organize and promote communication between prisoners and the outside world through letters. Some websites connect inmates with non-incarcerated individuals for pen pal matches to make new friends.
Inmate Pen Pals Want to Reconnect With Society
Having a pen pal profoundly impacts incarcerated individuals. An inmate can connect with the outside world through pen pals.
Aside from that, a pen pal can help inmates convey their thoughts through writing. Furthermore, inmates with pen pals can have something to look forward to after incarceration.
In some cases, prisoners may fear the future after prison release. However, having pen pals assures inmates that someone outside can help them readjust to society.
Remember that once you send the first letter for the first time to someone in jail, it carries responsibilities. You'll have to sustain writing to them as they look forward to your letters and allot a part of their day reading them.
Is There a Dating Site for Inmates?
Numerous dating sites are dedicated to inmates to help them find companionship and romance. The following are examples of these dating sites.
Best Free Prison Dating Site Options
If you plan to start dating someone behind bars, you can start with these free prison dating sites.
Remember that dating inmates is not similar to regular dating, and there are restrictions and regulations that you must consider. These sites incorporate these rules and make it easier for anyone to start communicating with someone in prison.
Match
Match.com is one of the most popular dating sites that's 100% free online. The site doesn't specifically cater only to inmates and people looking for romance behind bars. The website boasts over 40 million singles from more than 50 countries. 
Pros
Match.com has an established track record.

The site has a mobile

dating app

that works well with the iOS platform.

The site provides international options and is not limited to the U.S.

The site has a mutual matching feature, which connects people with mutual interests.
Cons
The site has a history of fake profiles and messages, resulting in legal problems and actions.

The platform needs current updates.

The site doesn't specifically focus on inmate dating.
Meet an Inmate
Meet-an-inmate.com is one of the largest social media sites for inmates online, although it doesn't expressly state that it's a dating site. However, it's one of the best sites to visit when looking for pen pals behind bars.
Pros
The site caters to a more extensive prisoner user base looking for acquaintances.

The site provides inmate photos and a short biography to help you decide whether you like them to be your

pen pal

.
Cons
Meet-an-inmate is not considered a "dating" site but a site that allows you to connect with inmates.
Love a Prisoner
Love a Prisoner is similar to Meet an Inmate but has a built-in filter option to find inmates according to your preferences.
Pros
One option that makes this site one of the favorites for inmate connections is the filtering ability.
Cons
The site is not a pure dating site for inmates. It focuses more on contacting potential

inmate pen pals

than romantic partners.
Write a Prisoner
You can contact inmate pen pals through snail mail or email through this site. You can choose this site as a step-board to find love behind prison. It may be best to start writing letters to inmates before you commit to a physical visit.
Pros
The site promotes interaction between inmates and acquaintances outside the prison.

The site also promotes poetry and artwork.

The site offers VIP (very important person) membership to those who can afford its rates.
Cons
The site has primarily male members

.
Inmate Classified
The advocacy of this site is to abolish the infliction of cruel and unusual punishment on inmates. They promote treating people behind bars with understanding and compassion.
Inmate Classified allows inmate profiles eligible for pen pals. The program aims to reduce the isolation that prison officials make some inmates go through.
Pros
It's one of the most understanding and compassionate sites online for inmates.
Cons
The site doesn't have a considerable consumer base, often females

.
Inmate Mingle
The site is one of the few online prisoner dating websites. However, it's not the fanciest and has a few grammatical errors in its content.
You can browse through single inmates, and once you've chosen one to start a conversation with, you can send them an email or a letter and connect.
Pros
The site has an app version for a convenient dating experience.

The site is more on dating than just a

pen pal website

.
Cons
The site can still improve, especially with spelling and grammar issues in its content. However, the site

functions

and usually works.
Dating Prisoners
The site is one of the better prisoner "dating sites" online. You can find prisons near your location, pick someone randomly, and communicate with them.
Pros
You can narrow your search through filters and choose inmates according to specific locations.

The site is designed more as a dating site than just a

prison pen pal site

.
Cons
The site has few features, and it's not optimized for mobile use.
Prison Inmates
You can use the Prison Inmates website to choose over 1,000 inmate profiles. Anyone wishing to find romance behind bars could do so with this website.
Prison Inmates has a mobile-friendly design and is updated regularly. The site also allows you to upload digital photos of a loved one behind bars, even your own.
Pros
Prison Inmates

is an online inmate dating website with an extensive user base.

The site is mobile-friendly and great for inmate use, especially in prisons that allow cell phone use.

The site is also international, so people from different countries can use this site.
Cons
Reviewers may have situational issues concerning the website,

although

most don't ruin the user experience.
Friends Beyond the Wall
Using this site, you can find friends or love beyond prison walls. You can connect and interact with different people behind bars. The site features over 2,500 personal ad profiles in over 50 states.
Pros
You can meet different kinds of incarcerated individuals in over 50 states.
Cons
The site focuses more on friendships and

pen pal

connections than dating.
Women Behind Bars
This site is an online platform specifically made for female inmates. Women Behind Bars allows you to find the woman for you and give her the love and support she needs.
Pros
The site allows you to interact and connect with women inmates in U.S. prisons.
Cons
The site focuses entirely on females and not males

.
Inmate Passions
This site provides a way for inmates to interact with fellow inmates. Through the Inmate Passions website, inmates have a common ground where they can contact each other.
Inmates can also connect with ex-inmates who still manage their personal accounts on this site. Although Inmate Passions is focused more on inmate-to-inmate communication, people from outside can still join the conversations.
Pros
The site is more of a dating website than just ordinary

pen-pal

friendships.

The site can be used by people behind bars and those who have successfully reentered society.
Cons
Anyone can use and access the website. However, the Inmate Passion website primarily caters to inmates hoping to connect with other inmates.
Jail Babes
Another all-female dating website, Jail Babes, offers multiple options to meet and connect with women. You can browse through the personal ads of candidates and decide who to start a conversation with.
Pros
You can connect and interact with incarcerated women.
Cons
The site doesn't have male personal profiles to connect with.
Facebook
The most prominent social media site, Facebook, can be used by inmates and ex-convicts and become a venue for communication and interaction. Although Facebook isn't specifically a dating website, it connects billions of people on one platform.
Pros
Facebook is a

social media

platform with a vast user base.

Facebook is one of the most popular websites on the internet.
Cons
Inmates may not easily access Facebook, as prison facilities differ in their

social media

access regulations.
Canadian Inmates Connect
This website focuses on providing inmates in Canada access to friendship outside prison. The site offers users pen pal opportunities with people and a chance to start possible relationships that can help them move forward in their lives after their prison term.
Need to Know: Warnings and Benefits of Inmate Dating
Dating inmates requires commitment, dedication, and patience. It's an entirely different environment with rules and regulations that can be restrictive.
The benefit of dating inmates is that you're giving hope to someone who may have lost all hope for the future. You can change another person's life when you connect with someone seeking a better life for themselves.
However, you should take extra precautions because even though you may have all the best intentions for people, some don't. People in prison are there for a reason, and most are of the felonious kind.
They can be perpetrators of heinous crimes for which they're not remorseful. So, it's best to ensure who you connect with in prison.
At the same time, avoid condemning or justifying past mistakes when talking to inmates. Just keep the conversation normal and ordinary to avoid triggers that may result in unwanted outcomes.
How to Avoid Scams When Dating Inmates
Usually, scammers want to get money or do favors. So, to avoid scams, be careful when the people you interact with start asking you for unusual, indecent, or unlawful requests.
 Remember, it's not wrong to help people. However, it is prudent to ensure that the people making these requests are genuine, not just people hidden behind online dummy accounts.
Being Single Doesn't Have to Be a Life Sentence
Prison deprives a person of social liberty. Nevertheless, incarceration doesn't deprive anyone of giving and receiving love and affection.
However, pursuing an intimate relationship with someone behind bars is intense and challenging. There are situations where you just can't talk to someone in prison for many reasons.
If you're interested in starting to write letters to inmates, you can also check LookUpInmate.org. Our site has an expansive database of over 7,000 correctional facilities in the United States. You can check prison visiting hours and correspondence regulations.
FAQs
1. What's the point of writing someone you likely won't ever get to meet in person?
Writing is one form of communication that has stood the test of time. A letter from you can help people in jail by giving them advice, hope, and encouragement.
Human beings are social creatures, and the intimate connections people make through communication can help maintain an individual's well-being.
You don't have to be a psychologist or an expert counselor to help in the rehabilitation process. A simple letter written with love is enough to change someone in jail, yearning for love and happiness.
2. What do I say in my letter or message?
Remember that prison officials will inspect your letter when you write to someone in jail. They may read your message, so be wary and don't be too personal in your writing.
You can start your letter by introducing yourself. Describe your life, hobbies, and everyday activities that may interest the person in jail you're writing to.
If you've used inmate dating sites, you may have a brief overview of the person you're writing to. You can add quotes, words of encouragement, what's life outside, and more.
Make your writing descriptive yet straightforward, making it easy to read. Finally, you can end with a question the inmate will answer. Also, it's essential that you inform the inmate of the timeframe you send letters.
References