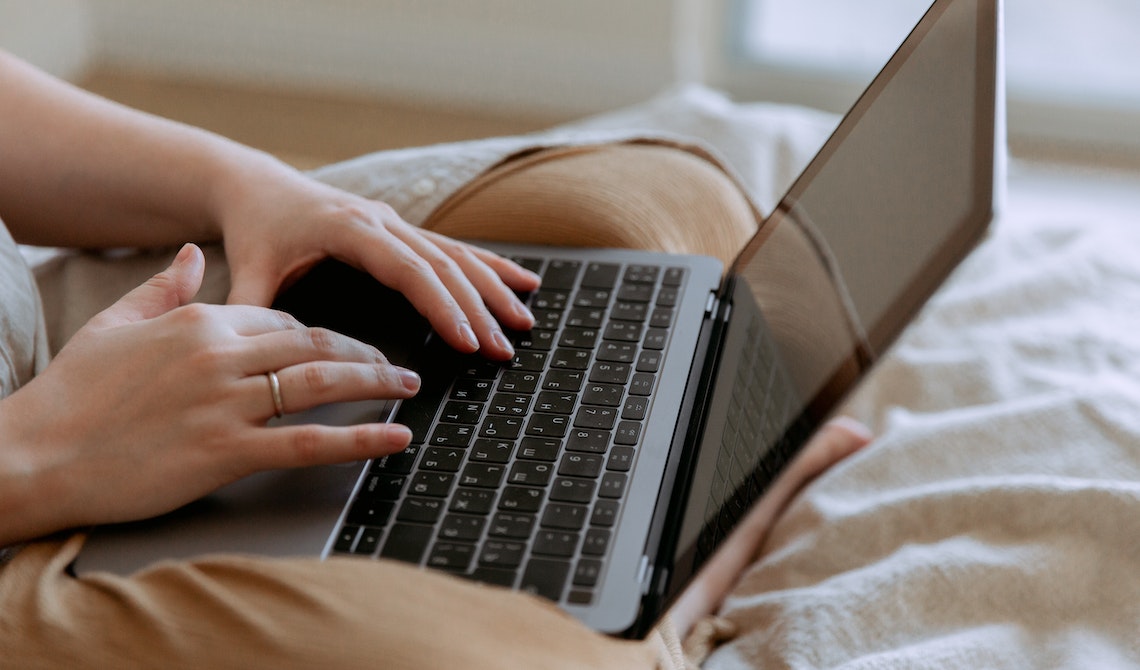 How can you communicate with an inmate in county jail if they do not possess a private phone or a personal computer (PC)? After sending money to a prisoner, how can they check for email notifications?  
Over a half-century ago, in 1971, Ray Tomlinson invented the modern email. Estimates show that in 2019, approximately half the world's population used email.
Still, inmates in county jail can have difficulty communicating with friends and family members beyond the correctional facility's walls. In the United States, inmates in prisons and jails have limited internet access. 
How do you communicate with someone in county jail? How do you write an email to an inmate? Can prisoners use JPay's email service? How do you email an inmate in a particular state? 
lookupinmate.org offers a convenient one-stop search of approximately 2.1 million inmates across the United States. We can help you locate a prisoner in jail or prison that you wish to email.   
This article discusses general information about emailing an incarcerated person, including instructions on how to send a message to a prisoner and precautions to take before sending emails to an inmate. 
We also cover when inmates get emails, how inmates get emails, and troubleshooting when emailing inmates.
General Information About Emailing an Incarcerated Person
The Inmate Welfare Fund, created especially for inmates, can support a county jail's email system.

Sometimes, prisoners cannot personally receive emails. In such cases, jail staff can receive the email, then print and deliver it to the inmate within a particular time frame, usually the next day.
Jail staff at local jails review every email message. They do not make exceptions for the privacy of these messages. Hence, inmates should not use email for confidential correspondence. 
A county jail can also limit the number of emails you send to an inmate daily. Usually, the limit is one message per day. 
Furthermore, a county jail can also limit the email's length and content. The maximum length is a single page. 
Prisons can also restrict the content of these emails. Image attachments and unsolicited business or advertisements are prohibited.
However, inmates may be unable to reply to emails they receive. A prison can limit outgoing correspondence to a mailing address through U.S. postal services.  
Friends and family can provide a physical address that inmates can reply to for return correspondence. 
When Can You Send an Email to an Inmate?
Correctional facilities generally do not provide inmates with access to PCs. However, in 2009, the U.S. Federal Bureau of Prisons (BOP) launched the Trust Fund Limited Inmate Computer System (TRULINCS).
TRULINCS supplies electronic communication services to inmates. 
Meanwhile, companies like JPay have offered messaging and video conferencing features since 2009. 
JPay allows inmates and their loved ones, like family and friends to stay connected through the company's various services available in over 35 states. 
The company also offers payment options for individuals in community corrections.   
Some prisons permit inmates to communicate electronically. However, officers closely monitor incoming and outgoing messages. 
Sending or receiving prohibited content at a correctional facility can result in the prison revoking the inmate's electronic communication privileges. 
What You Need to Send Letters or Emails to Inmates
You can contact inmates by writing letters and sending them through email. 
You need an account for an inmate email system and a payment option, like credit cards for credits to send inmate emails. 
When sending an email, you should also know some of the inmate's personal information, like the inmate's name or inmate ID number. 
Instructions for Sending an Inmate Message: How Do You Email an Inmate?
Here are the general steps required to write an email to an inmate:
Step 1: Search the inmate using their full name (first and last name) or prison ID number, such as an X-Reference Number (XREF). 
Step 2: Select their name to read their details.
Step 3: Email the inmate by selecting an email icon.
Step 4: Input your email address in the correct field, then submit it.
Step 5: Wait for the email from the county jail, which includes a link to a direct form where you write your message. 
Step 6: Click "send" to transfer the email to an inmate.
The process when emailing an inmate varies in different states. 
For example, in Arkansas, you can email an inmate through Access Corrections. Send your messages and photos to inmates in Arkansas Department of Corrections (DOC) facilities through email. Then, correctional facility staff can review correspondence before delivery to the inmate. 
How to Email an Inmate for Free
CorrLinks is one way you can email federal prisoners for free.
The Bureau of Prisons (BOP) supports this email system. It allows federal prisoners to communicate with people such as friends and family. Take note that prisoners must pay to utilize CorrLinks.
However, if the inmate is within the federal BOP, then the service is free for people outside the prison walls. In addition, other agencies can charge a fee for individuals outside of prison to use the service.  
You can also pay a small fee to upgrade to a premium account. However, you can set up a basic CorrLinks account to email federal inmates for free. 
Many products and services that inmates purchase are expensive due to the markup. However, emails are often quite affordable and cheaper than a stamp's price. 
As of August 2022, a standard stamp is 60 cents. Meanwhile, sending an email often ranges between 25 and 50 cents. 
Precautions You Should Take Before Sending Any Emails to Inmates
Before contacting an inmate, communicate with the prison administration for guidelines. Each correctional facility maintains its own rules. These facilities must also adhere to state laws related to inmate communication. 
Suppose the judicial system transfers an inmate to another facility. In that case, rules related to email, letters, and packages can change. 
A particular prison can forbid some inmates from receiving emails due to the nature of their convicted crimes. 
What Are You Allowed to Send in Inmate Emails?
When you communicate with an inmate via email, adhering to the rules of a county jail or other correctional facility is critical. 
The prison staff monitors all emails, so they will see any forbidden content. 
Here are some general guidelines about email content that is allowed or disallowed in prison.  
A message can generally contain: 
Personal details
Photographs and drawings
Digital greeting cards
Copies of legal documents
However, you should still verify which components a particular prison allows in email messages. 
Messages should not contain: 
Messages that exceed the maximum words allowed (2,000 words)
Imagery or content that is gang-related 
Information about playing a part in the prisoner's case
Photographs that are sexual or violent in nature
Aside From Emailing an Inmate, How Do You Communicate With Someone in Jail?
When inmates lose contact with loved ones, they can experience isolation. Budgetary constraints and lack of resources can separate families from inmates. 
Besides emailing, loved ones of incarcerated individuals have other options to communicate with someone in jail or prison, including phone calls, mail, in-person visitations, and video calls.
Phone Calls 
Phone calls are among the most popular types of inmate communication available. This option is popular due to its rapid accessibility and easy monitoring. 
One potential drawback is the relatively high costs of calling inmates. Therefore, calling a prisoner and maintaining regular communication with them can both be challenging. 
A study involving Minnesota prisoners suggested that receiving phone calls can be a valuable experience for inmates. One research participant shared that hearing the voice of a loved one can serve as their lifeline.   
Researchers should conduct more studies on the potential mental health benefits of phone calls to inmates. 
Many individuals rely on calls to inmates to maintain contact with them, despite the high costs of the phone calls. 
Postal Letters 
Jails and prisons often have a post office box (PO box) for receiving inmates' incoming mail. 
Most correctional facilities permit written correspondence through physical mail. The costs of sending a letter to an inmate can be much lower than calling even after purchasing stamps, envelopes, and paper. 
Individuals can use inmate accounts to purchase such items at the prison commissary. 
A commissary is a store for provisions and equipment. Inmates can sometimes access kiosks outside their housing units to check account balances and place commissary orders.
Besides the lower costs, written correspondence can also significantly benefit prisoners and their families or friends. Research suggests that written communication between inmates and individuals outside prison can provide massive benefits. 
One theory is that communication can create a link between the inmate's current and former lives. This connection can encourage the inmate to desire to leave prison and never return. 
Before sending postal letters to inmates, research which type of content the correctional facility permits or prohibits. 
In-Person Visits
In-person visitations by friends and family are generally less popular than physical mail and phone calls through platforms like ConnectNetwork. 
However, such visits can provide various benefits in terms of rehabilitation.  
In-person visitations allow inmates to hear their loved ones' voices and also see their faces.  
Correctional facilities often accommodate in-person visitations. However, they frequently enforce strict guidelines. 
Agencies sometimes allow prison officers leeway in administering visitation rights. An example is forbidding excessive emotion between an inmate and a visitor. 
Video Visitations
Video chats have recently increased in popularity in prisons and jails. This option can provide various potential benefits, including:
Less concern about contraband (the illegal or prohibited traffic of goods) entering the facility
Reduced strip searches
Lower on-site costs
However, video chats lack the benefits of physical touch and presence when loved ones visit inmates through in-person visitations. 
How Do Inmates Get Emails?
In the past, inmates could only get emails from friends and family through services like JPay. 
The staff prints out the email and delivers it during the "mail call", which is when prison officials deliver mail to incarcerated individuals. 
You must sign up for an account for whatever inmate email service you select. The service may require a debit or credit card. 
Today, more prisons offer inmates' loved ones options to purchase a tablet. 
You can use JPay to buy the tablet for the inmate or send the money to them to purchase the small device. This option allows inmates to receive electronic messages rather than printouts. 
These tablets do not have internet access. In general, American prisons have limited access to the internet, including social media. 
However, inmates can use the device to read the emails you send them. The tablets can also have features like downloading, music, games, and e-books.
You can also send money to inmates for their tablets through money orders. Keep in mind the prices of these services vary based on the provider, service, and correctional facility.
When Do Inmates Get Emails?
Inmates can receive emails during mail calls. Various facilities maintain mail calls based on factors like the facility and security level. 
Some jails and prisons deliver emails daily, while others provide that service weekly or twice weekly. 
Inmates with tablets can download items like emails, games, and movies once a week. However, the frequency varies based on the particular jail or prison.
Some prisons only provide JPay to inmates and their loved ones as an option to:
Send money
Write an email 
Make phone calls
Conduct a video chat 
Buy a tablet
How Do Inmates Know They Have an Email?
After prison staff inspects and prints an email, the inmate can receive it. 
The time when individuals know they have and receive emails through JPay is during mail calls.
Inmates with tablets will know they have emails when they check their devices.
Meanwhile, services like JPay provide notifications to inmates' friends and family if they receive an email. 
Troubleshooting for Inmate Email Systems
You can find solutions when troubleshooting prison email systems at the service's homepage, including the frequently asked questions (FAQs) page.  
1. I cannot locate a person I believe to be in custody.
Call the jail information line.
2. I submitted my email address for verification but did not receive an email in response.
Internet service providers (ISPs) and email software programs often have aggressive spam protection. These programs block emails from unfamiliar addresses. 
If you still have not obtained a verification message within 10 minutes, check the spam mail or junk mail folders.
3. When I submit my message, I obtain a "server error." is the system malfunctioning?
Such error messages can be related to various technical issues, including:
Your email account is compromised
The recipient's hosting server is unavailable
The recipient's email address is non-existent
The recipient's email address is unavailable or suspended
The recipient's email server failed to recognize your email address
4. I clicked the link contained in the verification message and received an error message saying the link is too old.
Re-submit your email address and get a new link. The links only remain valid for a limited time. 
5. I attempted to send a message but got a response indicating that the account had reached its email limit.
The system has set limits that only allow an inmate to receive a particular number of messages within a period, such as one message from any single sender within 24 hours. The system blocks all messages after reaching the limit. 
Reference
1. Cost of a Forever Stamp Increases by 2 Cents in 2022
https://www.aarp.org/money/budgeting-saving/info-2021/proposed-postage-stamp-price-raise.html.