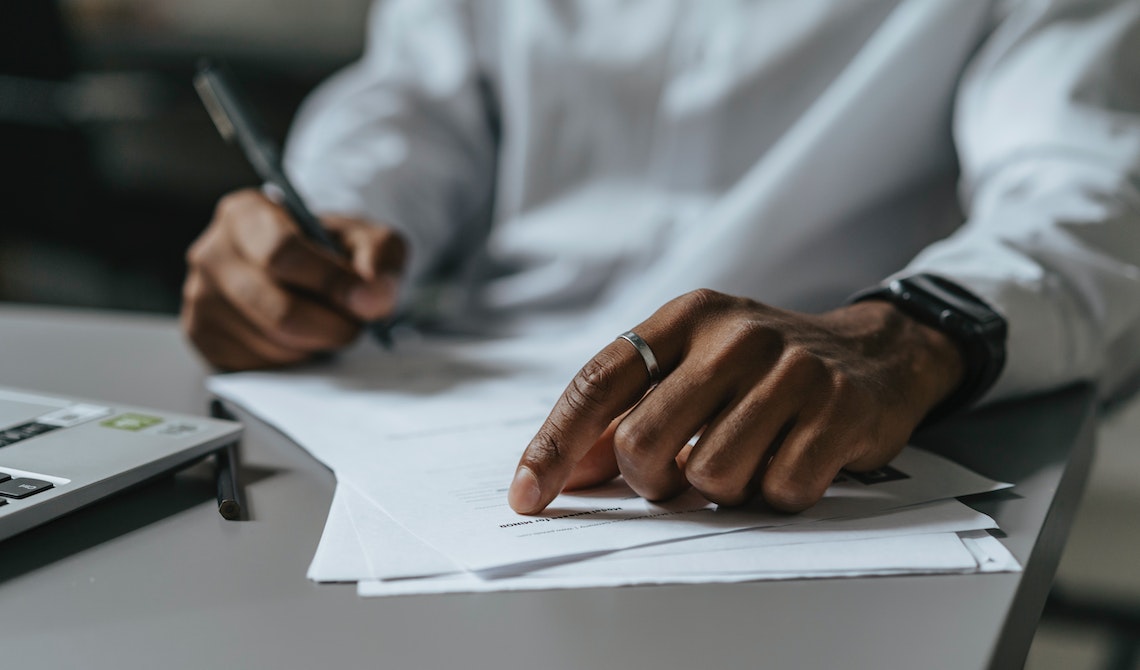 Who should you talk to regarding inmate concerns in county jails? Should you file a complaint against a county jail about its staff members, the correctional facility, or the local government? 
Based on a report in March 2022, the United States operates approximately 2,850 local jails. Hence, county jail inmates or their loved ones can have challenges or unanswered questions about how to file a complaint properly. 
How do you make a complaint against a county jail or a local government? How do you report inmate abuse in states like California? How do you write a complaint letter to a judge?
lookupinmate.org is a one-stop site to quickly and conveniently search inmates in federal and state prisons and local jails throughout the U.S. 
This article discusses what county jails are, the types of complaints to county jails, and how to prepare and make a complaint against a county jail.
We also cover what happens after filing a complaint at state or federal jails or prisons and how to contact the Department of Justice (DOJ) Office of the Inspector General (OIG).    
How to Make a Complaint About a County Jail
The specific steps you need to take will vary based on the state where you file the complaint. 
Generally, here are the steps for making a complaint about a county jail:
Step 1: File the complaint with the state agency that regulates and inspects county jails.
You can email your complaint or information to the agency or complete an online form.
Next, follow up by calling the regulating agency. However, you should make a written complaint beforehand.
Step 2: Request that your incarcerated loved one in county jail also files a complaint.
The inmate should take this step even if their family members file a complaint with the state jail commission.  
Record the dates of all the inmate's grievances.
Step 3: The inmate should make copies of all documents that were sent to the county sheriffs or the jail commission to track the paper trail. 
If they cannot make copies, they can list all their complaints with dates.
The prisoner should also record who they asked for assistance for filing a complaint and how the individuals replied. 
If you intend to sue a county jail on behalf of an inmate, state laws can require inmates to file grievances while confined in the correctional facility. Still, there are some exceptions. 
You should inform your loved one to file a complaint against the jail and maintain records with appropriate dates.
Other Steps and Considerations
Here are some additional steps and considerations:
Ask people in your town to contact the sheriff or jail administrator. These people can be individuals in the religious or business community. 
Write a short, focused, and polite complaint letter to the sheriff. Focus on the problems, such as inappropriate treatment or unhealthy conditions.
Some issues are whether inmates have sufficient healthy food, basic necessities, and out-of-cell recreation time.  
Hand-deliver the letter to the county sheriff's office. 
Ask the inmate to write a letter to the sheriff or jail administrator to request grievance forms. 
These forms may be requested from sheriff's offices, like the Maricopa County Sheriff's Office (MCSO) in Arizona.  
Hire an attorney, but inquire if they are willing to visit your loved one in county jail. 
One complaint can generally only address one issue. The judicial system may limit how many grievances you can file in a week. 
File the complaint as quickly as possible after learning about the problem, ideally within 15 days.
Propose a solution to the problem. 
Avoid using indecent or threatening language.
Before You File
Speak with prison staff regarding the problem. This process is known as an "informal resolution."
What You Need
When filing a complaint on behalf of an inmate, you need to submit information such as: 
Facility's name 
Inmate's name 
Book and case number
In general, judicial systems only allow you to file anonymous reports for general complaints. Still, you must provide the facility's name in the report. 
Federal Jail Complaints
You can file complaints about the federal government's prisons and correctional facilities that operate in your state. 
Contact the facility directly by phone number or submit a federal jail complaint form on the Federal Bureau of Prisons website. 
You can file complaints against federal correctional facilities through various methods, including: 
Online
You can file inmate concerns with the federal Bureau of Prisons (BOP). 
By Phone
Contact the federal BOP at: (202) 307-3198.
What Happens Next
The BOP generally responds to emails within 20 to 30 working days.
Department of Correction Facilities
You can visit the homepage of a state's Department of Correction (DOC) for contact information. 
You can typically contact the department through their mailing address, phone, and email. 
How to Report Inmate Abuse in the U.S.
When filing a report about abuse in U.S. prisons, the complaint process varies based on whether the complaint is regarding a local, state, or federal prison. 
The specific procedures for reporting inmate abuse differ for various states. In California, you can contact the ombudsman's office through the California Department of Corrections and Rehabilitation (CDCR). 
An ombudsman is an individual who investigates complaints, creates reports on the complaint, and helps settle the issues.
You can also contact the CDCR's office of internal affairs (OIA). This department determines when allegations of prison staff misconduct require an internal affairs investigation.  
States typically have an office of the Ombuds for Corrections (OBFC) that accept complaints from incarcerated individuals, corrections staff, and concerned community or family members.
Note that the OBFC does not have jurisdiction over federal facilities. 
Local Adult and Juvenile Facilities
Local correctional facilities include city and county jails, juvenile secure detention centers, and residential facilities.
The OBFC can refer local facility compliance complaints to the DOC's inspection and enforcement unit. 
If a local facility complies with state law and policy, but you believe it is unreasonable, you can still inform the OBFC by using the appropriate form.  
Systemic Complaints
Systemic complaints are about general and systemic issues related to statutes, policies, or procedures. 
The complaints are unrelated to specific incarcerated individuals, such as the prison's policies during the COVID-19 pandemic.
An ombudsman's office can be impactful by supporting change on a systemic level. It can use information from complaints in systematic reviews. 
The OBFC can prioritize complaints regarding issues related to health and the safety issues that it can affect. 
Similarly, the U.S. has taken steps to help increase prison safety nationwide. An example is the Prison Rape Elimination Act (PREA) of 2003. PREA's objective is to eradicate prison rape throughout the country. 
The OBFC can usually help investigate, make recommendations, publish reports, and resolve issues. 
You can use a special form for all local adult and juvenile correctional facilities. 
Complaints From Staff
Laws typically require OBFCs to focus on issues that affect corrections administration. 
The OBFC can investigate any staff complaints regarding agency actions or policies that affect the corrections administration. 
However, the OBFC may be unable to investigate particular issues like the general conditions of employment.
You can contact the OBFC to ask if you can file a particular complaint with them. 
Anonymous Complaints
When filing a complaint on behalf of an inmate, you may not want to provide your or your incarcerated loved one's name. 
Here are some general rules that may apply when filing complaints with the OBFC: 
Retaliation against a complainant is illegal and can cause criminal investigations. You should inform the OBFC immediately if a party has retaliated against you or someone you know. 
The OBFC can have difficulty helping someone if they make an anonymous complaint.
All information you provide to the OBFC is voluntary.
The OBFC generally classifies all information related to a complaint as private or confidential.
After the OBFC receives your data, it may share the information with the agency's staff involved, make recommendations, and publish reports.
These actions aim to help prevent imminent risk or harm to any individuals. 
The OBFC may make some information public, including the name and location of complainants. 
Contacting the DOJ OIG
You can contact the U.S. Department of Justice Office of the Inspector General (DOJ OIG) regarding the Federal Bureau of Prisons (BOP) by calling the phone number (202) 514-3435.
What Are County Jails?
The primary difference between state prison and county jail is related to the duration of sentences. County jails incarcerate inmates who are serving a sentence under one year. 
A county jail can house inmates awaiting their sentence. These prisoners are currently making court appearances and could not post bail. 
An individual can also remain in the county jail because the judge did not set bail. This factor can be related to public safety or flight risk.   
County jails can also offer alternatives to jail, such as:
Work release programs: A prison releases an inmate to work off-site during the day. 
Work furlough: Inmates conduct regular off-site employment during the day but must remain in confinement during the evening and weekends.
House arrest: Inmates are confined to their homes through a court order.
Private county jails: Inmates can serve sentences on weekends
Due to prison overcrowding, county jail systems often have a good behavior program. Inmates exhibiting good behavior can receive reduced or cut sentences. 
How You Can File a Formal Complaint Against a Local Government
When filing a complaint with a local government regarding county jails, you should generally contact the local law enforcement agency. The law requires such agencies to investigate complaints. 
If the local law enforcement agency cannot resolve the complaint, you can contact a county district attorney where the law enforcement agency is located. 
You can also contact an attorney for advice regarding legal action against a county prison. 
How to Write an Effective Complaint Letter to a Judge
Writing a complaint letter to a local judge can be impactful whether you are writing as the complainant or on their behalf. 
You should write in a business style and a professional tone so that the judge will more likely consider the letter.  
Your letter should express how the inmate's situation has affected them negatively. Additionally, you should request a specific outcome from the judge, which can be related to the inmate's sentence or other issues.
Here is how to address your letter to a judge:
Honorable Judge (first name, last name)
Judge of (name of the court)
(mailing address)
After addressing the letter, you should clearly state your first and last name, your occupation, and your state of residence. 
Afterward, express why you are writing to complain about a county jail. Include the inmate's name, how you know them, and why you are writing on their behalf. Then state why you want a particular outcome. 
You can also write about how the issue has affected the inmate physically, emotionally, or socially. Explain how the situation has also affected people that the inmate knows. 
In general, try to keep the letter under one page. 
Complaint Forms
You can find online complaint forms for filing grievances against a county jail. 
Information About Complaint Forms
Here is some information to consider when completing complaint forms: 
The forms can provide the information to include in complaints. However, these forms may not cover all types of cases. 
These forms are not legal advice. No form can substitute consulting an attorney. You should consult a lawyer if you are considering suing a local government.
The forms do not guarantee that your complaint is legally or factually correct. 
A form can include more or less information. It is essential to review the information a court requires when making a formal complaint about a county jail.
References
1. Mass Incarceration: The Whole Pie 2022
https://www.prisonpolicy.org/reports/pie2022.html
2. Prisons and prisoners
https://www.usa.gov/prisons
3. Local facilities
​​https://mn.gov/obfc/localfacilities/
4. Complaints
https://mn.gov/obfc/complaints/
5. Office of internal affairs
https://www.cdcr.ca.gov/oia/
6. Office of the ombudsman
https://www.cdcr.ca.gov/ombuds/
7. Treatment of prisoners
https://www.americanbar.org/groups/criminal_justice/publications/criminal_justice_section_archive/crimjust_standards_treatmentprisoners/