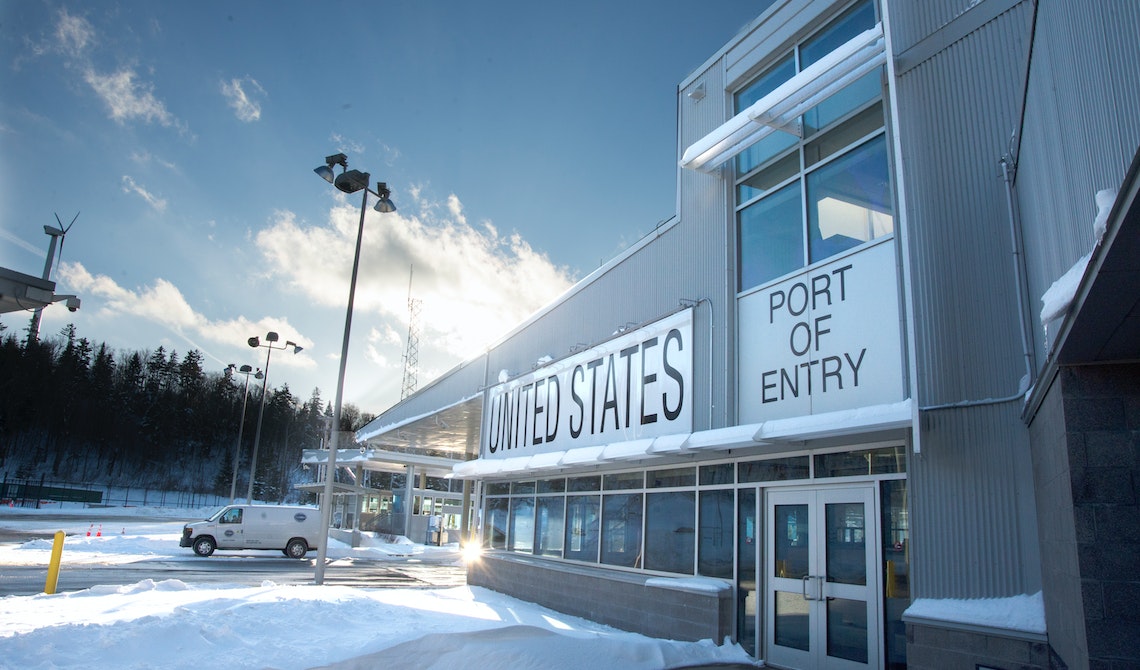 Illegal immigration is one of the significant challenges faced by the United States. With over 300 land, air, and sea ports of entry, the U.S. border patrol has a vast area to secure.
However, despite the patrol's operations, as of June 2023, an estimated 16.8 million undocumented immigrants reside in the United States. As of July 2023, 30,438 are in detention centers, and 61.4% of the detainees have no criminal record.
Suppose you have encountered problems like having relatives or friends detained by border patrol because of immigration issues. Then, the information provided in this article can help you.
Finding someone detained by border patrol or any immigration officer can be a daunting task, especially with the number of detention centers in America.
This article discusses the different methods to find a migrant detained by border patrol. It includes information on immigration processes like removals, deportation, and immigration bonds.
Furthermore, this article explains the online detainee locator system, including how to use this search tool to find detained loved ones in one of the immigration detention centers in America.
Suppose you have a loved one in custody in an immigration detention facility. In that case, you can visit LookUpInmate.org. Our website provides information on over 7,000 correctional facilities in the country, including immigration detention centers.
How Do You Find the Border Patrol Detainee?
The United States Immigration and Customs Enforcement (ICE) has an online detainee locator system (ODLS), which you can use to find a person detained by border patrol.
The ODLS is an internet-based locator that finds immigrant offenders of the Immigration and Nationality Act. More important, the tool helps family members quickly get in touch with their loved one detained in an ICE facility.
Another way to locate an inmate in a detention center is to visit LookUpinmate.org. Our website provides information about those detained in an immigrant detention center.
How Do You Find Someone Who Crossed the Border?
When someone you care about goes missing at the border, you can do the following:
Call the consulate or embassy of the detainee's

country of origin

.

Use the internet and check online locators to find the person who crossed the

border.

Call the

U.S. Marshals

Service

,

ICE offices

, and

detention facility

centers.
Searching for Missing Persons in Detention
Suppose you have a loved one who has gone missing, and you believe that immigration services have detained them. Don't panic. You have several options to locate and help them.
Call the Consulate
Once you believe a loved one or a friend is detained due to immigration issues, you must call the detainee's consulate.
You should call the consulate's office close to where your loved one may have attempted to cross. Also, you must provide the detainee's full name and birth date to report the incident properly.
Refugees, Unaccompanied Minors, and Families: Call the Office of Refugee Resettlement
Suppose the people missing are a family or a group of people with minors from places like Africa, Central America, and South America. In that case, you should call the Office of Refugee Resettlement (ORR) hotline at 800-203-7001.
The ORR provides critical resources for refugees and helps integrate them into American society.
The ORR will provide you with information about their whereabouts after giving them the following information:
The caller's name

The caller's

phone number

Details of the people who

have gone missing
If the missing people are actually in detention, the ORR will call you back after they've established your relationship with the refugees.
Check Online Detainee Locators
You can check the online detainee locator system (ODLS) provided by the U.S. ICE website and the Federal Bureau of Prisons (BOP) inmate locator. To get quick results, ensure you have the full name of the person you believe is detained.
You should also ensure the person's name is correctly spelled when typing into the online locator's "search" box.
There are instances where mistyping "h" for "j" and "s" for "z" when spelling names can yield no results or errors. If you know the person's A-Number, use it instead to make the search easier.
Call the U.S. Marshals
Another agency where you can ask for information on the whereabouts of a family member or loved one believed to be detained due to immigration issues is the U.S. Marshals.
The U.S. Marshals have custody over people convicted of federal criminal charges like immigration violations and smuggling.
You can dial the U.S. Marshals' phone numbers in the following states:
California:

213-894-6820

Texas:

713-718-4800

Tucson, Arizona:

520-879-6900

(Then

dial 0)

Phoenix, Arizona:

602-382-8768

(Then

dial 0)
Call ICE
You can call the U.S. Immigration and Customs Enforcement, which enforces immigration laws. ICE has custody over people with deportation cases or those currently in litigation of an immigration case.
ICE Detention Centers in the U.S.
There are over 200 immigration detention centers in the United States. These detention centers are run by the state or federal government. However, most detainees are temporarily held in county and local jails in contract with ICE.
How to Contact Someone Detained by ICE
Family, friends, and attorneys can visit or call detainees in immigrant detention centers. It's best to call the detention center first to know the visitation process, calling hours, and restrictions when communicating with an immigrant detainee.
Note that the detention center may require you to undergo a background check before a call or visit.
You can visit the ICE website and use their online detention center locator or LookUpInmate.org.
ICE Detainee Locator System
This internet-based detainee locator was launched by ICE in 2010.
ICE provides this publicly-accessible tool to assist a detainee's family, friends, attorneys, and other interested parties in finding their loved one in custody.
What Information Is Collected When You Use the Detainee Locator System?
Whenever you use the online locator to find a detainee, ICE collects your internet protocol (IP) address, internet domain, internet address of the site you used to access the ODLS, and session cookies.
An IP address is a device's address in a network. It's a unique sequence of numbers that identifies your device on the internet or any local network. On the other hand, an internet domain is a human-readable label linked to an IP address.
Session cookies are small text files temporarily installed on your computer when visiting a site. Session cookies track your activities on the site in real-time to improve your browsing experience.
ICE states that they gather these types of information to troubleshoot issues in the system and monitor potential cyberattacks.
ICE ensures that these pieces of information are not used to identify the person accessing the ODLS or to aid in the agency's immigration enforcement activities.
How to Locate Someone Who May Be in Detention
As mentioned above, these are the steps you can take when one of your loved ones has gone missing, and you think they got detained for crossing the border:
Step 1: Call the consulate of your

loved one

's

country of origin

,

country of birth

, or the respective consulate near the part of the U.S. border you believe your

loved one

attempted to cross.

Step 2: Use the

ODLS

to locate your

loved one

if detained in U.S.

immigration detention centers

.

Step 3: Call the

U.S. Marshals

if the first two options don't give you direct answers to the location of a missing

migrant

.
You should note that you can't search for detained minors through the ODLS. Detainees who are below 18 years of age can't be searched online.
In these situations, you must call the detention center or an ICE field office or visit them personally to confirm whether that minor is under its custody.
Two Ways to Use the Locator System
When you use ICE's ODLS, you're prompted to use two methods to find a particular detainee.
Enter

the person's birth and

alien registration number

(

A-Number

).

Enter

the person's

full name

, birth date, and

country of origin.
Searching by Alien Registration Number
You can search for a migrant detainee in the ODLS using an alien registration number (A-Number). You can find a person's A-Number in the following documents:
Employment authorization document

Permanent resident

green card

Immigrant visa

USCIS

(United States Citizens and

Immigration Services

) immigrant fee handout

Immigrant data summary

Notice of action document
Searching by Biographical Information
You can search for a detainee using the person's biographical information, like their full name, gender, address, marital status, and date of birth.
Spelling Matters
Remember to double-check the spelling of your entries when using the ODLS. The system won't recognize an incorrectly typed name or number. You should double-check the migrant's name to ensure the spelling or include special symbols like hyphens in their names.
"In Custody" vs. "Not in Custody"
When using the ODLS, you may encounter results that say "in custody" and "not in custody." These terms indicate the detention status of a migrant.
"In custody" means the migrant is detained in an ICE facility. People "in custody" can be located through the ODLS if they're above 18.
The ODLS also provides the contact information of the DRO (Detention and Removal Operations) office responsible for the detained migrant's case.
"Not in custody" means the migrant was released within the last 60 days before you searched. The migrant is no longer held in any ICE detention facility and may or may not be present in the United States.
What to Do if Your Search Doesn't Work
Sometimes, no matter how you input a migrant's name, the search doesn't work. Here are some tips you can follow when experiencing this problem when using the ODLS.
Use the Correct Search Bar
Ensure that you input the migrant's biographical information in the corresponding fields. For instance, if you type a detainee's A-Number into the field for names, it will not work.
Correct Errors
Ensure that the information you input in the appropriate fields is correct. There are instances where language and cultural differences may affect how people spell their names.
To avoid this, you can refer to legal or official documents like birth certificates or driver's licenses to correct errors.
Unexpected Result
Sometimes, the ODLS doesn't immediately register a newly detained individual. It usually takes over eight hours after detainment before the ODLS gets updated with the new detainee's information.
If this is the problem, and you need a quick answer, the best thing to do is to call the ICE facility where you think the migrant is detained and ask.
What if 60 Days Have Passed Since Their Release?
Another reason why you can't find a detained migrant using ODLS is when the detainee has already been released 60 or more days ago.
Once a detainee is released from custody, the ICE facility keeps its record online for 60 days. After that, the detainee's information will no longer be available in the ODLS.
ICE Policy Regarding Interstate Transfers
ICE implements a policy ensuring detainees are not transferred to facilities that are too distant from their immediate family members. If you're in this situation, you should know the rights of your detained loved one.
Immigration Arrest and Detention: Preparation and Response
Immigration detention places a person under custody because of immigration-related issues. Most countries have the power to detain people violating migration laws.
Immigration cases are considered civil and are handled administratively, unlike criminal cases, which criminal courts handle.
Be Prepared
When your loved one faces detention or arrest by immigration authorities, you should do the following:
Secure

documents with your

loved one

's

full name

,

date of birth

, aliases, and

alien registration number

(

A-Number

).
An alien registration number is a seven- to nine-digit identification number given by the United States Citizenship and Immigration Services (USCIS). The A-Number is used to keep track of immigration files and documents.
Provide

documents proving entry into America if your

loved one

is a

noncitizen

immigrant.

Acquire a power of attorney document to represent your

loved one

legally.

Make child arrangements if the person facing arrest has children.

Secure medication supplies if the person facing detention requires it.

Secure the

contact information

of your

loved one

's home consulate to request legal assistance. Remember that

immigration cases

are civil, and in these cases, the defendant doesn't have the right to a free lawyer.
What Can You Do After Locating a Detainee?
Once you've found the location of your loved one, you can do the following to a migrant under ICE custody:
You can visit a detained

loved one

, but you'll have to check first the rules and regulations of a specific

immigration detention center

.

You can write a letter of support and become a sponsor for the detainee.
A sponsor is a legal U.S. resident who is willing to take the responsibility of accepting a detained migrant into their care. A sponsor is required to attend court hearings and provide support to the detainee.
To become a sponsor, you must write a letter of support that includes your relationship with the detainee. The letter should highlight the migrant's positive traits that prove why they deserve to reside in the United States.
You can help find a competent legal team to help them with their case.

Pay the immigration bond when the option is applicable.
Tips if Your Search Doesn't Locate the Person
Here is a summary of things you can do when you can't locate a person using the ODLS:
Wait up to eight hours after getting a failed search using the

ODLS

. Updates may take time, usually eight hours, after a facility detained an individual.

Recheck your spelling of

full names

or clerical inputs in any biographic detail the

ODLS

needs.

Ensure that you're filling up the online form correctly. Any misplaced information in the online form may yield no results.

Call the

ICE detention facility

if you constantly don't get search results. The detainee may have already been released for more than 60 days.

You can also seek assistance from the detainee's embassy or consulate if you need help locating the detainee.
What Happens When Someone Is Detained by Border Patrol?
When a detainee is held by border patrol, they are placed in a holding facility. ICE or a private contractor may directly run these facilities.
In some states, ICE subcontracts local or county jails or prisons to serve as detention centers for immigration law offenders.
Detainees are given one free call to contact a friend, an attorney, or their home country's consulate. Note that you'll be paying for any additional phone calls.
ICE isn't required to detain you locally. You can be transferred to another facility in a different state.
What Is Immigration Detention?
When someone violates immigration laws, usually a visa violation, they can be arrested by ICE agents and detained in an immigration detention center.
A visa is an immigration document placed on a passport by proper authorities denoting that the traveler has been examined and is allowed to enter the country.
Countries like the United States require foreign nationals to acquire a U.S. visa before entering the country.
ICE agents don't only arrest people actively crossing the border illegally. They can conduct detaining procedures for immigration offenders present in businesses, homes, or courthouses.
Other reasons for detention in ICE facilities include the following:
An immigrant

is

awaiting

deportation

as ordered by the judge

.

An immigrant

's

removal proceeding

is pending

.

An immigrant

's

political asylum case is yet to be decided by a judge of an

immigration court

.
What Is an Immigration Bond?
An immigration bond is an amount someone pays to the Department of Homeland Security assuring them that the migrant, once released, will appear in court for future hearings or ICE check-ins.
The lowest amount for an immigration bond is $1,500, and there is no upper limit. In Minnesota, the immigration bond goes up to $15,000. In some states, this amount can go much higher.
What if the Immigration Bond Is Too High?
If the immigration bond of a loved one is too much for you to pay, there are a few options you can take.
You don't have to pay the bond yourself right away. Any person with a lawful U.S. status can pay the bond. However, the detainee will be released after fully paying the bond.

You can seek help from organizations or request from the state for assistance. For instance, Minnesota has a nonprofit community fund that may pay for the bond of a detained immigrant.
What Happens When Your Loved One Is Detained by Immigration and Customs Enforcement?
Your detained

family member

or

loved one

will most likely get an

ICE

detainer

, especially if arrested for violations like a domestic dispute, DWI (driving while intoxicated), or due to a criminal charge.

The detainee may wait to be released, even after they pay the bond.

ICE

has at least 48 hours to respond to a jail hold and or a

detainer

.

The detainee might be transferred to a nearby

detention facility

.

The detainee will undergo interviews with a

deportation officer

to

facilitate

background checks

and gather information on their

family history, arrest or convictions, and length of stay in the country.

The detainee may be released after paying bonds. Usually, an

ICE officer

sets the bond amount, which can go up to $50,000.
If the bond amount is too high, the detainee may request to go before an immigration judge to request an amount reduction. In other cases, they can find someone willing to pay the bond upfront and repay the debt in installments.
What Can You Do if Your Loved One Is Detained by Immigration and Customs Enforcement?
The first thing you can do is to be present to your detained loved one. If you can visit a detained loved one in custody, do so.
If you have yet to visit them, contact the detention center where your loved one is held in custody and ask about visitation schedules.
You can also seek legal advice from immigration lawyers to take on your loved one's case. You can help your detained loved one by posting a bond if applicable.
How Long Can You Be Detained by Border Patrol?
Detention length may vary depending on the particular case. Bonds are only given to qualified cases, which means many won't get a chance to get released from custody through this method.
Suppose the bond is too much for the detainee to pay. In that case, they may qualify for assistance from the state by requesting financial aid from an immigrant freedom fund.
An immigrant freedom fund is a bond fund program that started in 2010. Donations from concerned individuals are used to pay the bonds of qualified immigrant detainees.
How to Request the Release of Someone in Detention
A family member detained by ICE can be released from detention when:
The immigration bond is paid in full.

The detainee is released on recognizance if allowed by the court.
A recognizance is a pledge that the detainee will pay off the entire bond amount. This type of detention release is reserved for detainees who must be set free for humanitarian reasons.
Examples of qualified reasons are detainees with severe medical conditions or an immigrant under custody who is the sole caregiver to their young children.
However, if the detainee is involved in a criminal conviction, the detention can lead to imprisonment, depending on the severity of the crime committed.
The Bond Hearing
The Department of Homeland Security (DHS) initially sets the bond amount. However, if a detainee can't pay the bond amount, they can request an immigration judge to conduct a bond hearing to redetermine the bond amount initially set by the department.
Posting (Paying) the Bond
Any legal U.S. resident can become a sponsor and pay a detainee's immigration bond. Any U.S. citizen can call the local ICE office designated to pay the bond amount.
Note that bonds can't be paid in cash or personal checks. One can only pay bonds using bank-certified checks or U.S. postal money orders.
Getting the Bond Money Back
When a detained person wins an immigration case and is allowed entry and residence in the United States, the "obligator" or the one who posted the bond should receive Form I-340 (Notice to Obligor to Deliver Alien form).
The form indicates that the bond is being canceled, and the obligor can visit any ICE office to obtain a refund. Usually, the refund is received in about six weeks.
Suppose the person is granted voluntary departure and has posted a bond. In that case, the person must wait for the DHS to process the original G-146 (Nonimmigrant Checkout Letter) and I-392 (Notification of Departure of Alien Bonded) forms in the U.S.
To get the G-146 and I-392 forms, the person who paid the bond must request it from the ERO (Enforcement and Removal Operations).
The individual will receive a letter marked with an instruction that it should be brought to a U.S. consulate or embassy abroad and opened only by a U.S. consulate or embassy official.
These instructions must be followed first before the obligor receives the refund.
The Removal (Deportation) Hearing
Another term for a removal hearing is a deportation hearing, where a judge determines whether an immigrant may remain in the United States.
The removal hearings start when an ICE officer files an allegation against an individual, challenging their eligibility to reside in the United States.
The case is filed in an immigration court, where the ligation process may result in deportation. In this case, the detainee is sent back to their home country. Otherwise, the immigration court may rule in favor of the detainee's intention to reside in the United States.
Expedited Removal Policies
An expedited removal process allows the U.S. Customs and Border Protection (CBP) to deport undocumented noncitizens who have committed fraud or misrepresentation.
The speedy deportation process can be as fast as one day if there is no need for an immigration court hearing or any appearance before a judge.
In addition, the expanded policies state that any undocumented noncitizen who entered the country without inspection or proof of residence in the U.S. for more than two years can be deported through the expedited removal policy.
About ICE
ICE, or Immigration and Customs Enforcement, is a federal law enforcement agency dedicated to detecting, combating, and dismantling cross-border criminal activity that can threaten American industries, organizations, and financial systems.
ICE is one of the departments under the Department of Homeland Security.
Who Does ICE Detain?
ICE detains noncitizens subjected to mandatory detention due to immigration issues. During a determination process, ICE detains people who are flight risks and are risks to public safety.
Contact an Expert Immigration Attorney if Your Loved One Is Detained by ICE
A deportation case is classified as a civil matter, and for this reason, the government has no obligation to provide representation to immigrants facing deportation and can't afford to get an immigration attorney.
If ICE detains your loved one, it's best if you help them obtain legal representation. An immigration attorney can help immigrants facing removal or deportation find options to navigate through this emotional and often frustrating process.
Frequently Asked Questions
1. Why did ICE detain your friend or relative?
ICE detains an individual if:
They're

accused of a crime.

They failed

to appear in an immigration hearing.

They

have a pending or late removal order.

They sought refugee status or asylum

at the border without any visa.
2. How current is the locator system?
Current ICE policy requires the locator system or ODLS to be updated within eight hours of a release, transfer of detainees, or removal.
So, whenever you use the ODLS, you may be accessing a system that's just been updated or will be updated after eight hours.
3. How do you check if someone has been deported?
You can use the ODLS to search for someone whose deportation could have happened in the last sixty days. However, if this is not the case, you have two options to check if someone has been deported:
You can head to the

immigration court

where the case was heard and ask for their records.

You can make an FOI (Freedom of Information Act) request for government records.
In both cases, it would be best to have a private investigator or legal counsel's assistance to get this information.
4. How long can ICE hold a detainee?
ICE can order a law enforcement facility to place a hold or detainer on a person suspected of violating immigration regulations. Once an individual has a detainer, they will be held in custody in a local jail for up to 48 hours.
ICE will then assume custody of the detainee before this time window expires. If not, the detained person will be released or brought to the criminal justice system to face their alleged crimes.
5. Can you visit someone detained by ICE?
According to ICE, legal visitation is allowed seven days a week with a minimum of eight hours per business day and four hours during weekends and holidays.
You may need to check further policies with the detention facility using locators like those available at ICE.gov or through our website, LookUpInmate.org.
6. What are your rights if you are detained?
A person detained by ICE for alleged immigration violations has the following rights:
The

right to call and receive visits from lawyers,

family members

, and consulate officials once detained

The

right

to let

family members

know

their l

ocation

The

right to ask for a bond to be released from

detainment

The

right

to contact

a bond fund if

they

can't pay the bond amount

The

right to know the information about

their

immigration case

The

right to have a lawyer present during a proceeding

The

right to have

their

case heard by an

immigration judge
7. How do you get someone out of ICE detention?
You can get someone out of ICE detention by posting bonds. When you pay an immigration bond, your loved one is released from custody and will wait for a court date.
8. When does deportation take place?
Deportation usually occurs when a foreign national enters the United States without proper authorization or documentation, has violated visa terms, or overstayed in the country beyond the allowed time.
9. Is the ODLS locator reliable?
The online detainee locator system updates every eight hours and is generally reliable and accurate after every update. When you access the ODLS, you'll have detainee information as little as 20 minutes old.
However, there may be clerical errors, which can make searching difficult and frustrating.
References