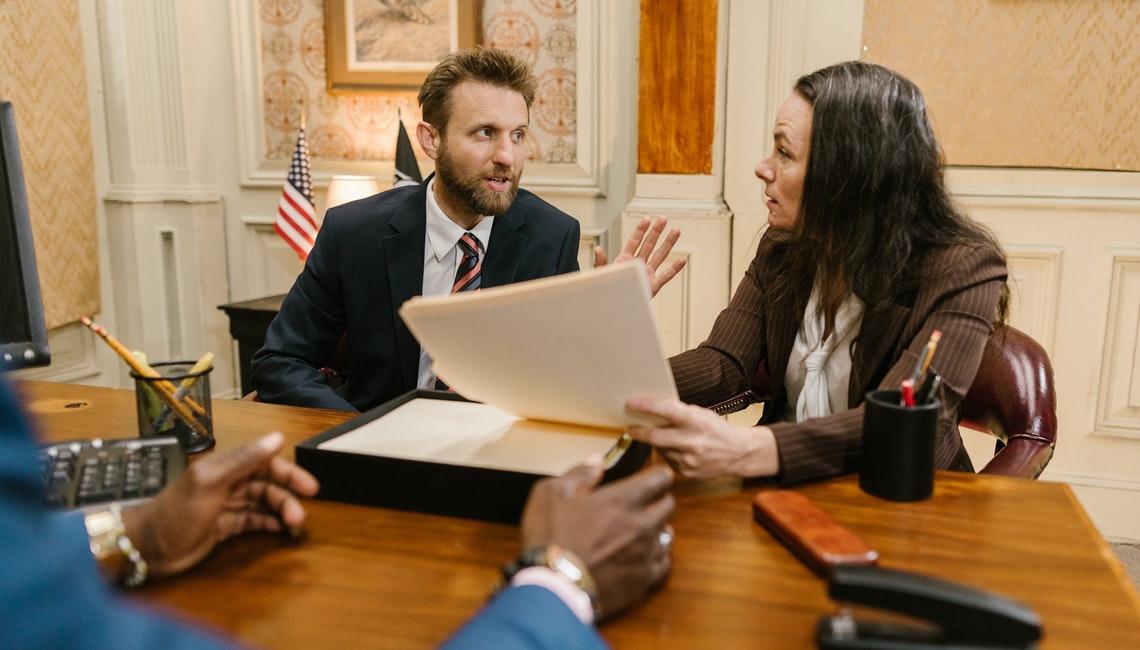 In 2022, Russia's war on Ukraine has led the United States Department of Homeland Security to grant humanitarian parole to Ukrainians seeking parole into the U.S.
For many Ukrainians, this parole is an opportunity to escape the war and reside relatively safely in the U.S. However, humanitarian parole has limitations, and applicants must know these conditions before applying.
How does humanitarian parole work, and who is eligible for parole? What are its benefits and shortcomings? Do you need a third-party sponsor, or can you financially support yourself?
lookupinmate.org answers these questions and discusses the reasons individuals apply for humanitarian parole. In this article you will find the process, forms, and documentation required to file for parole and help you be more informed if you are considering applying for humanitarian parole into the U.S.
What Is a Humanitarian Parole?
Parole allows an individual who may be ineligible for admission into the United States to enter the country and stay temporarily for urgent humanitarian reasons or significant public benefit.
How Does Humanitarian Parole Work?
Parole permits someone to lawfully enter the United States (U.S.) and be protected from deportation while they're in the country during the allotted timeframe. 
Moreover, some circumstances enable parolees to apply for a work permit.
However, parole is temporary and does not confer a definite path to citizenship or lawful permanent residency.
Use of Parole in Humanitarian Crises
Humanitarian parole has been instrumental in helping resettle a significant number of foreigners into the U.S. during periods of armed conflict or other crises.
For example, in 1975, humanitarian parole was used during Operation New Life and helped move about 130,000 parolees following the U.S. withdrawal from Vietnam.
Additionally, in 2021, the parole also helped relocate and resettle tens of thousands of Afghans after the U.S. pulled out from Afghanistan.
Humanitarian Parole or Significant Public Benefit for Individuals Outside the United States: What Is Considered a Humanitarian Reason?
The reasons why individuals apply for humanitarian parole include the following:
Receiving medical treatment, donating an organ, or caring for a seriously or terminally ill relative
Requesting parole for children traveling alone or with only one parent, whose parents' consent is unobtainable, or when there is an adoption-related request
Reuniting with the family in the U.S. for urgent reasons, such as relating to age, disability, or living circumstances
Attending a funeral of a deceased U.S.-based relative
What Types of Cases Are Appropriate for Humanitarian Parole? Examples of Urgent Humanitarian Reasons for Parole
Humanitarian parole can vary on a case-to-case basis and be appropriate for the following situations:
Obtaining urgent medical treatment in the United States
Donating an organ in the country
Visiting, supporting, or assisting a relative with a severe medical condition in the United States
Protecting individuals from a civil war or after a natural disaster
Bringing a family member stranded overseas to join their U.S.-based relatives
Settling the affairs of the deceased U.S.-based relative
Bringing together the family members of refugees and asylees
Protecting individuals from imminent targeted threats, such as torture, killing, or arrest
Uniting an adopted child who is unable to get an immigrant visa with parents in the U.S. until the child's status is legalized in the country
What Rights Do the Government Confer to Parolees?
Humanitarian parole permits the individual to stay in the U.S. until the parole's expiration. However, this parole does not grant immigration status to someone. Thus, individuals cannot use humanitarian parole as a legal admission into the country.
With humanitarian parole, a person may apply for employment authorization or pursue ways to legalize one's status, such as when a green card holder's child files for an adjustment of status.
Humanitarian Parole Programs
Several humanitarian parole programs serve to help specific populations. These programs include the following:
Military Parole in Place Program: Created to preserve family unity by allowing military service members to focus on their duties without worrying about their family members' immigration status.
International Entrepreneur Parole Program: Enacted to help create jobs and bolster the U.S. economy. This program authorizes the Department of Homeland Security (DHS) to parole foreign entrepreneurs to create start-up business ventures in the U.S.
Filipino World War II Veterans Parole Program: Created to allow Filipino WWII veterans and their lawful permanent resident or U.S. citizen spouses to apply for parole for certain family members to earn a family-sponsored visa.
Benefits of Humanitarian Parole Programs
Humanitarian parole provides the following benefits:
Provides Protection From Harm
Humanitarian parole serves as a lifesaving resource for eligible migrants and protects them from danger by providing them a legal alternative to enter the U.S. that will otherwise take years to materialize.
For instance, when the U.S. withdrew from Afghanistan in 2021, the Operation Allies Welcome program helped evacuate Afghans rapidly and effectively into the U.S. using humanitarian parole.
Many Afghan parolees may have qualified for refugee resettlement had they fled to a different country. However, this refugee process would have taken several years. In contrast, humanitarian parole was a faster and more efficient way to protect these evacuees from harm.
Addresses National Security and Health Concerns
Humanitarian parole helps provide public health, safety, and national security for individuals with urgent humanitarian needs.
Parolees undergo background checks to gain entry to the U.S. Thus, humanitarian parole programs help improve national security and public health. Parole applicants typically undergo these checks in their home countries.
During Operation Allies Welcome, led by the Department of Homeland Security (DHS), Afghan parolees received a medical screening, including COVID-19 tests, vaccinations, and other medical services at predesignated U.S. military bases.
Humanitarian Parole Is a Tool of Last-Resort Remedy
The U.S. immigration system is often time-consuming and complex, it may require years to gain visa approval. Sometimes, there are not a lot of opportunities for individuals to obtain relief from urgent situations requiring immediate action.
Humanitarian parole may be a viable last resort solution when no other immigration options are left for migrants to expedite their escape from harm.
One example is when humanitarian parole allowed deported U.S. veterans to enter the U.S. to attend a family member's funeral or obtain medical treatment from the Veterans Administration.
Humanitarian Parole and Advance Parole to Facilitate Travel: Travel for Parolees
A parole document an individual outside the U.S. receives is valid only once at the port of entry. Once they depart from the U.S, the petitioner's parole ends.
Should the petitioner wish to go abroad and return to the U.S. as a parolee, they should file a new Form I-131 for advance parole before traveling.
What Are the Requirements for Humanitarian Parole?
Individuals may apply for humanitarian parole if an urgent humanitarian reason or significant public benefit allows them temporary entry to the United States.
Anyone can apply for humanitarian parole. However, applicants with no urgent humanitarian reasons should follow the normal visa application procedures the Department of State provides.
Requesting Parole for Children
When a non-traveling parent requests humanitarian parole for their child, that parent should fulfill the following requirements:
Permission from the non-traveling parent asking that the traveling guardian be allowed to accompany the child during the duration of the child's stay in the U.S.
Proof showing that the traveling parent has legal custody of the minor if the child's parents were not married, separated, or divorced.
Special Requirements if Seeking Medical Care: What About Parole for Medical Reasons?
The U.S. Citizenship and Immigration Services (USCIS) may grant parole based on medical reasons. In addition to the parole request, the applicant must submit the following requirements:
All relevant documents, including medical records or diagnoses specifying how long the treatment will last
The reason the applicant cannot obtain treatment in their origin country or neighboring nation
The estimated cost of the treatment
Method to pay for the treatment or procedure
Method to pay for returning to the applicant's origin country
Consent of the parent or legal guardian if the applicant is a child
Parole Process: What Is Involved in the Humanitarian Parole Process?
When an examiner reviews a humanitarian parole application, they will determine whether or not there is an urgent humanitarian situation.
If there is such necessity, the examiner then determines the totality of circumstances, such as:
The situation's urgency
The beneficiary's criminal and immigration history
The beneficiary's potential impact and reputation in the United States
The impact of the approval or denial to the applicant
The financial support level in the United States
Whether any negative consequences will result from a refusal of humanitarian parole
The availability of home country options for resettlement (if in a dangerous situation) or medical treatment
How the individual will accomplish the purpose of the parole within the period specified in the application
Whether other visa options exist
Specific applications such as medical emergencies, family reunification issues, or handling physically or mentally challenged individuals will be processed on an expedited basis.
Procedure for Humanitarian Parole
When the examiner determines that an applicant may be eligible for humanitarian parole, the applicant should complete Form I-131 and Form I-134. Applicants can download these forms online at USCIS.gov.
Form I-134, known as an affidavit of support, indicates that someone provides financial support to the applicant and thus, will not be charged publicly.
The applicant should also accomplish a written statement explaining the reason or emergency upon which the application is based.
Upon the filing of the application, the USCIS issues a receipt notice. The applicant should receive a response from USCIS 120 days after the agency acquires the application.
How Do You Apply for Humanitarian Parole?
Petitioners typically apply for humanitarian parole application with USCIS. However, some aliens may need to file applications with the U.S. Immigrations and Customs Enforcement (ICE).
To minimize the hassle and smooth the application process, applicants should confirm with USCIS or ICE which agency is appropriate for their situation.
Applying to USCIS
Aliens who have not been subjected to deportation or removal proceedings should apply to USCIS for the following humanitarian parole purposes:
Pursuing medical treatment
Visiting ill family members in the United States
Attending a funeral in the U.S.
Testifying in a lawsuit between private individuals or companies wherein there is no government agency or entity involved
Applying to ICE
Some situations require applicants to apply to ICE instead of USCIS for humanitarian parole. These situations include:
Participating in removal proceedings
Having been deported from the United States
Participating in legal proceedings, such as in criminal cases, wherein the U.S. government is a party
Forms, Documents, and Potential Fees
Applicants for humanitarian parole must submit the following forms:
Form I-131 (application for travel document)
Form I-134 (affidavit of support)
Form G-1145 (e-notification of application)
Supporting documentation, such as:

Copies of documents like medical records that support the request
An explanation of why the petitioner requests parole
An explanation of the length of time requested for the parole
A clear copy of a government-issued identification displaying the beneficiary's citizenship
Copies of previously filed immigrant or nonimmigrant requests filed by the beneficiary or on their behalf
Eligibility: Who Can Apply for Parole?
Only individuals outside of the U.S. can request humanitarian parole. These individuals include the prospective parolee, an immigration lawyer, a sponsoring relative, or other interested organizations or individuals.
Who Can File the Application?
The beneficiary or another individual filing on the beneficiary's behalf can file for a humanitarian parole application.
Can Same-Sex Partners Get Humanitarian Parole?
Since humanitarian parole is discretionary, the officer processing the applications may consider granting parole to a same-sex partner or a same-sex partner's child as a family member.
This discretion can be helpful, especially if the parolee comes from a country that does not allow same-sex marriage.
Humanitarian Parole in Removal Proceedings
The government can grant humanitarian parole to individuals detained for illegal entry, especially when the detainee is pregnant, underage, severely ill, or providing testimony in legal proceedings.
The government may require assurances that the alien will appear at all hearings or depart the U.S. when demanded before granting parole to a detained individual.
When Should You Apply for Humanitarian Parole Instead of a Visitor Visa?
Individuals may become ineligible for a visitor visa to the U.S. due to personal circumstances, such as participating in drug or criminal activities. 
In these cases, humanitarian parole may be their only option to enter the country.
Who Is Not Eligible for Parole Entry Into the United States?
Individuals without urgent humanitarian reasons for their U.S. visit are likely ineligible for humanitarian parole. They must instead follow the normal visa filing procedures the U.S. Department of State set.
The government will also deny humanitarian parole to anyone who is considered a threat to U.S. security or involved in terrorist activities.
If you know someone who may be incarcerated in any of the 7,000 correctional facilities in the U.S., lookupinmate.org provides a platform to help you search for them. 
You can get inmate information from any jail type, such as federal prisons, state or county prisons, immigration detention centers, and private facilities.
After You File
Once the agency receives the applicant's Form I-131 and Form I-134, the candidate will receive the following:
Receipt notice confirming that the agency received the applicant's forms
Biometric services notice, if any
Notice of the agency's decision
Notice to appear for an interview, if needed
The Need for a Sponsor
USCIS requires evidence that the applicant's sponsor can provide financial support to the parolee in the U.S. The lack of evidence of such support can be a significant negative factor that can cause the applicant to be denied parole.
The following are the ways an applicant can obtain a sponsor: 
Third-Party Sponsor 
The sponsor for the parole does not need to be the same entity as the petitioner. Sponsors must submit a Form I-134 to indicate their financial capacity to support the beneficiary staying in the U.S.
Although the sponsor does not need to be a U.S. citizen or a green card holder, having such status may indicate the sponsor's ability to provide financial support.
Self-Sponsorship
A petitioner may demonstrate their capacity to be financially self-sufficient by submitting a Form I-134 with supporting financial documentation.
Sponsorship by an Organization
Non-profit organizations or medical institutions may occasionally provide sponsorship for parole applications.
For example, the petitioner, who may be an employee of the organization, should include a letter from the institution with the parole application. The letter indicates the organization's commitment to supporting the beneficiary.
For How Long Is Humanitarian Parole? How Long Does Humanitarian Parole Last?
Humanitarian parole is typically granted for a particular duration to coincide with the length of time of the humanitarian situation or emergency.
The maximum time limit for humanitarian parole is usually one year. However, the government may authorize an extension of up to two years.
How Long Does Getting Humanitarian Parole Take?
Humanitarian parole should take between 60 and 120 days to get approved, provided all the required paperwork has been accomplished.
However, expedited processing is possible for highly urgent or life-threatening emergency cases.
Instructions for expedited processing are on the USCIS Form I-131 page.
What if You Need More Time? What Is Re-parole?
Although parole is temporary, some circumstances require a beneficiary to remain in the U.S. beyond the parole's authorized period. In these cases, an individual can request for re-parole.
An individual's parole ends when:
The parole reaches its expiration date.
The parole is revoked.
The parolee obtains an immigration status or leaves the U.S., whichever comes first.
Request for Re-parole
The petitioner can request re-parole by following these steps:
Filing a new Form I-131, checking box 1.e or 1.f in Part 2 of the form, and writing "re-parole" on top of the application form
Filing a new Form I-134 or declaration of financial support
Paying the required filing fees or requesting a fee waiver
Submitting evidence to support re-parole, including supporting documents on why an additional authorized parole period is needed
The petitioner must file the request no less than 90 days before the authorized parole period's expiration. This period gives petitioners sufficient processing time so they can avoid spending time in unlawful status.
What Happens if Parole Ends?
Before a beneficiary's parole expires, they must leave the United States. 
A parolee staying in the country beyond the term of parole is unlawful and they can be deported.
If the alien was originally in detention, the end of their parole prompts their return to custody.
Shortcomings of Humanitarian Parole Programs
Despite its merits, humanitarian parole is not without limitations or disadvantages. These shortcomings include the following:
Permanent Status Is Not Available
Despite being a lawful alternative to enter the U.S. and highly useful for urgent humanitarian scenarios, humanitarian parole is a temporary solution. This parole has shortcomings for humanitarian parolees who are facing barriers to returning to their origin countries.
Parole is not meant to be a long-term remedy to humanitarian crises. Some parole categories allow re-parole applications to extend a parolee's lawful stay in the U.S. once the initial term expires. 
However, USCIS still has the final decision to deny these applications.
Inability to Access Public or Refugee Benefits
Humanitarian parole often admits applicants thought to be generally ineligible for public benefits. In contrast to individuals brought to the U.S. as refugees, parolees are not qualified for food stamps or refugee cash assistance.
Parolees also receive limited access to case management assistance that can help them adapt to U.S. society.
Potential Burdens on USCIS and Immigration Courts
Because of the humanitarian parole's temporary and discretionary nature, parolees seeking permanent status may have to seek other alternatives, such as filing a petition with the USCIS or asylum through the immigration court system.
These alternatives often have a high chance of uncertainty and come at a high cost.
For instance, the asylum system is backlogged to the point that the USCIS, immigration courts, attorneys, and advocates are struggling to catch up.
As of May 2022, the immigration court has 1,809,953 pending cases. In addition, the affirmative asylum system has a backlog of over 400,000 cases. Adding more humanitarian parole applications to these backlogs can further tax the system.
Strains on Family Unity
Family unity and reunification are among the U.S. immigration system's core principles. However, humanitarian parole does not provide any family or derivative benefits, unlike how other immigration relief forms do.
Without a subsequent adjustment process, humanitarian parole cannot provide other alternatives to allow beneficiaries to bring their families into the U.S with them.
Inconsistent Outcomes and Lengthy Wait Times
The government often grants humanitarian parole inconsistently, forcing applicants in dangerous situations to wait lengthy times.
For instance, while the U.S. evacuated tens of thousands of Afghans before withdrawing from Afghanistan at the end of August 2021, Afghans who did not get evacuated remained in the country. These citizens, who were likely the most at risk, got left behind and were unable to get humanitarian parole through that channel.
Undocumented Immigrants Should Not File First-Time Humanitarian Parole Applications
Humanitarian parole's primary purpose is to allow foreign residents "stuck" outside the U.S. to enter the country to attend to an urgent situation.
Thus, individuals living in the U.S. without legal immigration status or remaining in the country after their authorized stay expires should not apply for humanitarian parole.
Individuals currently in the U.S. do not require a travel document to attend to an emergency within the United States. Likewise, a humanitarian parole application is unnecessary since it will not grant the individual legal status.
Should the individual insist and still file for humanitarian parole, their application will likely be denied. USCIS will assume the individual is attempting to bypass immigration procedures to obtain legal status in the U.S. The individual's action can also alert USCIS that the individual is residing in the U.S. without authorization.
However, individuals currently in the U.S. through a humanitarian parole grant can apply for an extension of the parole. The USCIS website (USCIS.gov) provides instructions on how to apply for re-parole.
The Approval Process: What Happens if the Petition Is Approved?
After the USCIS or ICE approves the application for humanitarian parole, the agency will mail the approval letter to the petitioner or the beneficiary. The agency also notifies the U.S. Consulate or U.S. Embassy that is nearest the beneficiary's residence.
Do You Have to Provide Biometrics?
Beneficiaries aged 14 years and older must provide biometrics, such as fingerprinting and background checks. If the vetting results are negative, the U.S. Consulate issues a travel document called a boarding foil.
What Is a Boarding Foil?
A boarding foil allows the beneficiary to travel to the U.S. within 30 days from the document's issue date.
Issuance of a boarding foil does not guarantee parole. However, this foil allows the beneficiary to undergo U.S. Customs and Border Patrol (CBP) inspection at a U.S. port of entry, including airports or border crossings.
Can You Work in the United States?
Humanitarian parole does not provide work privileges. Eligible parolees arriving in the U.S. interested in finding a job may consider requesting work authorization using Form I-765 (application for employment authorization).
Will There Be Conditions on the Parole?
Some parolees may have specific conditions on their parole, such as being required to report to authorities. This condition is likely to be imposed on the parolee if the government detains them for an immigration violation.
Can You Travel Outside the U.S. While on Humanitarian Parole?
No, the parolee cannot travel outside the country. They must first obtain another parole grant or other reentry permission to be allowed to leave the U.S. after undergoing humanitarian parole.
Can You Be Deported While on Humanitarian Parole?
Yes, humanitarian parole does not prevent a parolee from removal proceedings due to their conduct committed after admission into the U.S. or for a condition not disclosed before the parolee's admission.
The government can also place a parolee into removal proceedings for remaining in the U.S. after their parole period has expired.
What Happens When You Are Denied Humanitarian Parole?
A humanitarian parole denial decision is final and cannot be appealed, unlike other applications filed with the USCIS.
Still, there may be new developments or changes in circumstances related to the applicant's reasons for their humanitarian parole request. In these cases, they should consider submitting a new request following the usual parole application procedures and include all supporting evidence.
How Can a Lawyer Help?
Humanitarian parole is typically the last resort for individuals seeking entry to the U.S. Despite the benefits humanitarian parole provides, it is temporary and comes with conditions.
Ultimately, relief is discretionary, and there is no guarantee that the government will grant humanitarian parole.
Individuals may have better chances of entering the U.S. by seeking an attorney experienced in immigration laws. This attorney can help the applicant get refugee relief, an inadmissibility waiver, or a visa instead of only relying on parole.
A lawyer can also help an applicant who is in need of humanitarian parole to apply to the right agency. Lawyers can also assist in providing a compelling application.
Terminology
Terms used concerning humanitarian parole or other immigrant-related services include the following:
Beneficiary: A beneficiary is an individual, or someone seeking re-parole, residing outside the U.S. who receives parole.
Nonimmigrant: This term refers to foreign nationals temporarily admitted to the U.S. for a specific purpose.
Petitioner: This individual completes Form I-131 on behalf of someone outside the U.S. seeking parole or re-parole. The term "self-petitioner" refers to individuals filing Form I-131 for themself.
Sponsor: A sponsor is someone who agrees to provide financial support to a beneficiary of a parole application through the filing of Form I-134.
Parolee: This term refers to an individual paroled into the U.S.
Do you have an immigrant relative or family member currently in detention or penitentiary in California, Texas, Florida, New York, Illinois, or other states in the US, including federal and state prisons, military prisons, private prisons, local jails or prisons, and immigrant detention facilities? Through lookupinmate.org's nationwide inmate records online checker, you can search for your loved ones in confinement and access their jail records, mugshots, and judicial reports.
References