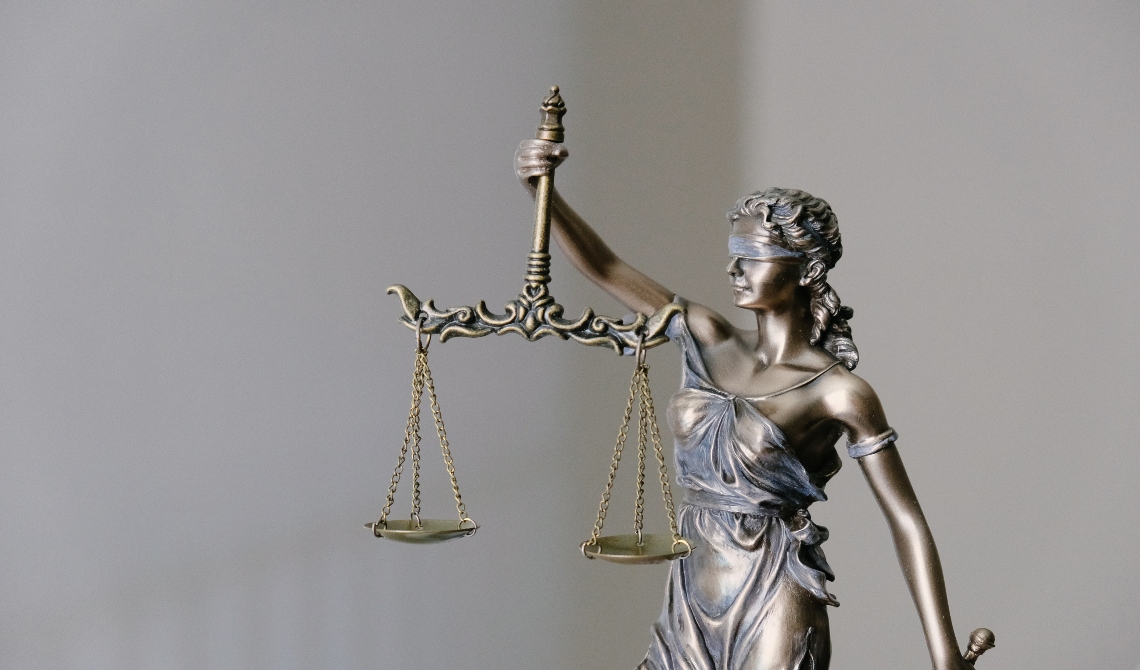 Did you know that currently, federal prisoners are not eligible for parole? It may be surprising since the United States government gives parole and probation privileges to prisoners, especially those incarcerated in state prisons. However, Federal convictions after 1987 are no longer eligible for parole. 
So, why did Congress eliminate parole for federal prisoners? What are the possible methods for federal prisoners to have an early release?
This article discusses the federal parole system and why Congress removed the chance of parole for federal prisoners. Also, this piece tackles how federal prisoners can get released early, even without parole.
If you need access to inmate records and other pertinent information for seeking parole, visit LookUpInmate.org. This site gives access to arrest and conviction records of inmates incarcerated in prison facilities in the United States. 
Is There a
Federal Parole System
?
There's no chance of parole for people convicted of federal crimes after November 1, 1987. This policy came when Congress passed the Sentencing Reform Act (SRA) in 1984. 
A federal crime happens when an individual commits one or more of the following:
Crime against federal property

Crime in areas that lack state jurisdiction

Crime against

federal law

or issues where the

federal government

has the subject of matter jurisdiction

Crime committed across state lines

Crime where concurrent jurisdiction is applicable
If a person gets convicted of a federal crime today, there's no longer any parole option for early release. 
Why Eliminate
Federal Parole
?
Several reasons compelled Congress to eliminate federal parole. One crucial reason is the possibility of convicted felons guilty of severe crimes getting paroled earlier than expected. 
Some criminals get parole even if they haven't served enough time behind bars. In fact, before the SRA, federal prisoners could request parole after they've served one-third of their sentence length. 
A convict with a 20-year sentence can get released after serving a few short years. Congress was worried about the chances of releasing a dangerous criminal who was not eligible for this privilege. 
Is
Federal Parole
Abolished?
Federal parole is indeed abolished, but remnants of the old system are still in effect up to this day. Remember that only convictions after 1987 don't have parole. 
However, for convictions committed before 1987, the old system continues. An estimated 2,000 federal inmates with convictions before 1987 are still eligible for parole. 
Do
Federal Prisoners
Serve Their Full Sentence?
It may come as a surprise, but unless specifically ordered by the judge, you don't have to serve an entire sentence term imposed by the court. 
For example, if you're sentenced to 10 years for a federal crime, you only have to serve 85% of the actual term length, or 8.5 years. 
Compared to state laws, federal laws state that convicted individuals would likely serve only 50% of the actual sentence term length unless specified by the judge. 
What Is Parole in the Federal System?
In 1910, the federal parole system was created. Shortly after, Congress created the Office of the Parole Officer to handle the approving and denying of parole to inmates who become eligible. 
In this parole system, inmates can request parole after serving approximately one-third of their sentence length.
In 1913, federal convicts with life sentence terms could get paroled after serving only 15 years. 
What Does the
U.S. Parole Commission
Do?
The United States Parole Commission was affected by the elimination of parole grants in 1987. However, the commission still exists after it supposedly lost any purpose. 
Here are the old and new responsibilities of the USPC, despite the imposition of no parole for federal inmates.
Makes parole or supervised release decisions

Imposes all release conditions

Conducts offender risk management in a community

Modifies or revokes parole grants due to violations

Discharges inmates from supervised release upon completion
New and Old Roles of the
U.S. Parole Commission
The USPC is the agency that decides the granting of parole to federal inmates eligible for this privilege. The USPC was created in 1976, and it remained to do its parole-granting function for federal inmates until 1987.
However, the function of the USPC didn't end when federal parole was abolished. Legislators passed resolutions to extend the existence of the parole commission. 
The USPC was authorized to handle the parole decisions in the District of Columbia. Aside from this, Congress gave the USPC additional responsibilities, like making a prison-term decision for foreign transfer treaty cases committed on or after November 1, 1987. 
Moreover, the USPC has jurisdiction over all state defendants under the U.S. Marshals Service Witness Protection Program. 
Old Convictions and Federal Parolees
Even after the parole grants to federal crimes ended, around 2,000 federal inmates still had convictions before 1987. It means that they're still technically allowed to enter parole. Because of this, parole hearings for their cases are still heard by the parole commission. 
District of Columbia
(D.C.) Offenders on Parole or Supervised Release
In 1997, the U.S. Parole Commission began supervising the parole and release of convicted prisoners doing time in the District of Columbia. The parole commission acts as the parole board of D.C. 
The USPC handles every aspect of parole administration, such as granting parole violation hearings and revocation cases. 
Other
Federal Offenders
(Military, Transfer Treaty, and
Witness Protection
)
Other federal offenders under the jurisdiction of the parole commission are military personnel convicted and serving time in federal prisons, those transferred to the federal government by treaty, and state probationers and parolees under witness protection programs. 
Can You Get Parole in
Federal Prison
?
Federal inmates serving sentences of over 30 years and those before November 1, 1987, can still be eligible for parole. 
However, after 1987, there won't be any parole grants because Congress eliminated parole for federal convictions. 
What's the Sentencing Reform Act, and How Does It Affect Parole in
Federal Prison
?
The Sentencing Reform Act of 1984 was a landmark resolution made by Congress that changed how the United States treat federal cases. The act changed prison sentences for federal crimes as they no longer apply for parole. 
Only people in prison for federal law cases before 1987 are eligible for parole. Federal prison sentences also became determinate, which means a fixed sentence term. 
Can You Get Out Early With the First Step Act in
Federal Prison
?
The First Step Act of 2018 is a piece of legislation aimed at reforming the federal prison system and reducing recidivism, or the tendency to return to crime in inmates. The act comprises three crucial components that will assist the U.S. Attorney General. 
Assess Federal

Bureau of Prisons

risks and needs.

Develop and evaluate new assessment system needs and risks.

Recommend and develop programs

focused

on reducing recidivism risks through evidence-based activities. 
A federal inmate can get an early out through the First Step Act if they go through its approved programs. 
Once inmates finish a set number of days per program, they'll have "good time" credits, which can accumulate in time and reduce their prison sentence. 
For example, if an inmate managed to do a 30-day program approved by the BOP, they'll get 10 days of good time credit. An inmate gets five days of good time credit if they remain in "good standing" or have good conduct for one month. 
Fifteen days of "good time" credits each month can accumulate through the years, ultimately reducing their sentence terms. 
Are There Other Ways to Get Parole or Early Release From
Federal Prison
?
Aside from parole and the First Step Act, inmates can also file an appeal to change sentence terms. 
They can file an appeal through the help of a criminal lawyer who handled their case to reconsider the sentence. 
This process is not similar to parole. However, if their defense is strong, the judge can reconsider the sentence term due to good standing. 
28 CFR § 2.2 –
Eligibility
for Parole; Adult Sentences
The following is the parole law for federal prisoners before 1987. However, the SRA negated this United States Code (USC) for prisoners and paroles.
A

federal prisoner

with a maximum term of more than one year becomes eligible for parole.

A

federal prisoner

may be released on parole after serving one-third of the entire sentence length or 10 years of a life sentence or of a 30-

year sentence

term. 
Inmate Legal Matters
The Federal Bureau of Prisons primarily ensures the safe and secure management of the offender population. Also, the BOP ensures all facilities are operational and functional. 
Listed below are legal matters concerned with the federal parole system.
No Parole
As mentioned above, the Sentencing Reform Act (SRA) states that federal inmates with convictions after November 1, 1987, are no longer eligible for parole. 
The USPC remains functional, but the commission no longer processes parole requests for federal inmates with post-1987 convictions.
U.S. Offenders
After the SRA, the USPC was authorized to manage offenders incarcerated in the District of Columbia. The National Capital Revitalization and Self-Government Improvement Act of 1997 gives authority to the parole commission to act as the parole board of the district. 
Sentence Credit
Even if parole is no longer an option for federal prisoners, a federal inmate can still get an early release by taking advantage of programs that give "good conduct" credits. 
An inmate can earn up to 54 good conduct credits to lower sentence lengths even without the use of parole. 
No Conjugal Visits
Although visits from family members are allowed even in federal prisons, conjugal visits are not allowed. In the eyes of the law, conjugal visits are a privilege for prisoners but not a right. 
Juveniles
Juvenile offenders are placed in local facilities operated by private groups and firms instead of in federal facilities. Although federal prisons can house juvenile offenders, their negligible number makes it expensive to provide a separate federal facility solely for their demographic. 
Probation and Pretrial Services
The primary function of probation and pretrial services is to help federal courts administer justice fairly. Also, these services aim to protect public safety and bring about long-term change to individuals under their supervision.  
Probation is a sanction used by the criminal justice system as an alternative to jail or prison time for convicted individuals. Most of the time, probation is given to offenders who are not threats to society.
Like a parolee, a probationer must adhere to different rules and regulations. A probationer must report to a probation officer to avoid getting into issues. If convicts don't comply with these conditions, their probation status can be revoked, and they can return to jail.
Probation and parole supervision is crucial in ensuring the effectiveness of supervised release programs. 
Did You Know?
The Federal BOP houses 159,127 inmates as of 2023.

An estimated 44.5% of federal inmates are incarcerated for drug offenses.

Around 90.3% of all federal inmates have pleaded guilty.
U.S. Parole Commission
The mission of the USPC is to promote the public's safety and strive to exercise justice and fairness. Also, it offers a way to release eligible offenders and revoke privileges for violators. 
Furthermore, the USPC strives to build an organization that balances equal treatment with justice, treating everyone, even the offenders, with the dignity they deserve as a person.
Agency Details
The USPC is a semi-autonomous agency under the U.S. Department of Justice. This agency handles all parole matters for the District of Columbia and the few remaining federal inmates eligible for parole. 
Main Address
Here is the main address of the USPC:
U.S. Parole Commission
90 K Street NE, 3rd Floor
Washington DC 20530
You can also visit their website and social media accounts at:
U.S. Department of Justice:
Bureau of Prisons
National Institute of Justice
Email
Here's the email address of the USPC: USParole.questions@usdoj.gov
You can also email your inquiries to: public.inquiries@usdoj.gov 
You can sign up for email updates from the USPC here. 
Phone Number
You can contact the USPC through their hotline at 202-346-7000.
Also, note that all correspondence concerning an inmate should include the inmate's name, Federal Registration number, and DC Department of Corrections or DCDC number. 
Government Branch
You can contact your state's executive, legislative and judicial branches. The United States federal government is divided into these three branches to ensure that no individual or group has too much power. 
The legislative branch creates and proposes laws, while the judicial branch evaluates the law. The executive enforces the law through the president, vice president, and cabinet members. 
These three branches have deemed it necessary to remove federal parole due to the possible danger of allowing a quick-release opportunity to inmates who could still be dangerous to public safety. 
If you need additional information about the different prisons and jails in the United States, visit LookUpInmate.org. Our site allows you to contact more than 7,000 correctional institutions nationwide. You can also retrieve an inmate's criminal records, including information on the date of their release. 
References
1. Federal Crimes & Legal Jurisdiction
https://www.justia.com/criminal/offenses/other-crimes/federal-crimes/
2. Federal parole vs. state parole: What's the difference?
https://www.corrections1.com/probation-and-parole/articles/federal-parole-vs-state-parole-whats-the-difference-EmMo6bAKbKAhvVAa/
3. HISTORY OF THE FEDERAL PAROLE SYSTEM
https://www.justice.gov/sites/default/files/uspc/legacy/2009/10/07/history.pdf
4. NIJ's Role Under the First Step Act
https://nij.ojp.gov/topics/corrections/nijs-role-under-first-step-act
5. 28 CFR § 2.2 – Eligibility for parole; adult sentences.
https://www.law.cornell.edu/cfr/text/28/2.2
6. Organization, Mission and Functions Manual: Federal Bureau of Prisons
https://www.justice.gov/doj/organization-mission-and-functions-manual-federal-bureau-prisons
7. Parole and Probation Law
https://www.justia.com/criminal/parole-and-probation/
8. Federal Offenders in Prison
https://www.ussc.gov/research/quick-facts/federal-offenders-prison