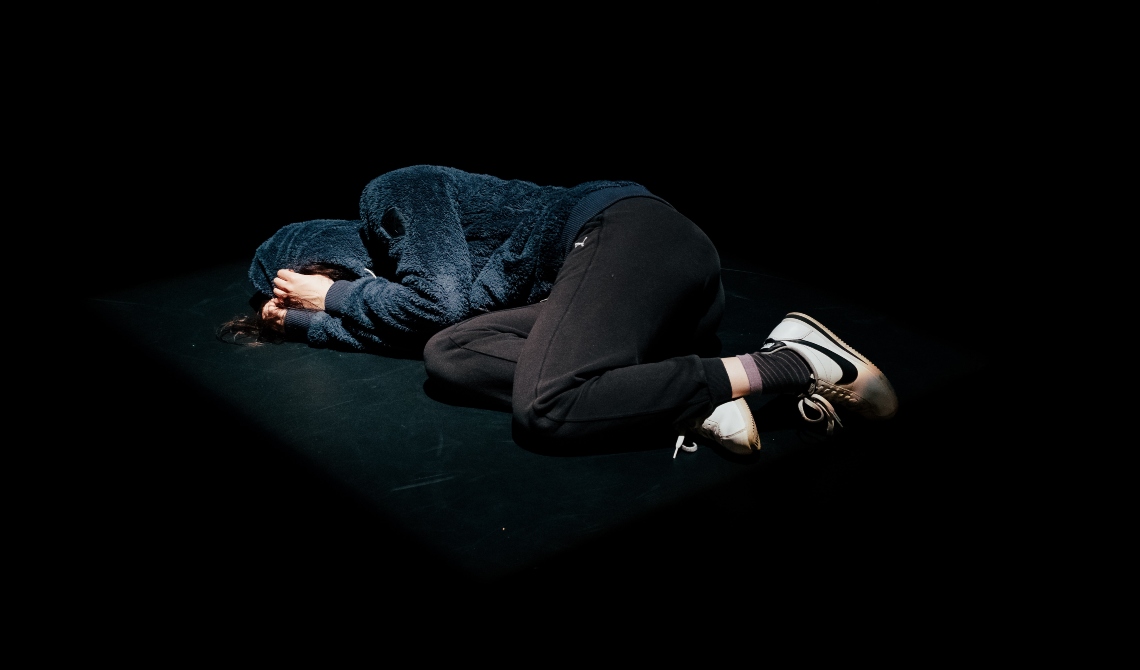 Across the United States, nearly 60,000 young people under 18 are imprisoned daily in juvenile jails and prisons.
Although these rates vary widely by state, this controversial way of confining young people disrupts their education and development, causing lifelong adverse effects. Sentencing children to life imprisonment without the possibility of parole exposes them to more trauma and violence. 
Who are usually sentenced to juvenile life without parole (JLWOP) in the United States? Is there a difference between mandatory and discretionary life without parole (LWOP) sentences among juveniles?
What are the Supreme Court rulings regarding JLWOP sentences? What legislation have the states approved to eliminate such sentences?
This article discusses who are likely at risk of receiving JLWOP sentences in the U.S. and explains the difference between mandatory and discretionary LWOP, including those for juveniles.
This article also talks about the Supreme Court decisions on JLWOP and the various state legislations removing JLWOP sentences.
Juvenile imprisonment, including a life sentence without parole, is a sensitive topic in many legal proceedings. Although some states have worked to eliminate such sentences, JLWOP is still a subject of contention in other states.
Learning about JLWOP can help you understand who are likely candidates for this sentence and what the Supreme Court and your state can do about the situation.
If you know a minor who has been arrested for a juvenile crime and want to know where they are incarcerated, LookUpInmate.org can help you find them through its online inmate search tool.
Juvenile Life Without Parole
: An Overview
Among the nations worldwide, the United States is the only one that sentences offenders below 18 to life without parole.
As of 2021, 26 states and the District of Columbia have abolished life sentences without parole for offenders under 18. Meanwhile, nine other states have no juvenile offenders serving LWOP.
What Is at Stake?
The American Civil Liberties Union (ACLU) mentioned that U.S. courts had sentenced approximately 2,500 children to JLWOP. These children, some as young as 13, spend their remaining lives behind bars without any opportunity for release.
Other nations agree that young people cannot be held to the same responsibility standards as adults and that children must have special protection and treatment. Despite this consensus, the U.S. continues to allow children to be treated and punished as adults.
This situation has driven concerned groups like the ACLU to work with state, national, and international partners to end prison sentences where children are condemned to die in prison.
Who Is Still at Risk of Serving JLWOP in the U.S.?
Although some states have banned JLWOP sentences, others that have not done so put some groups at risk of serving such sentences. These groups include the following:
Juvenile offenders

in states that serve discretionary

JLWOP sentences

Offenders serving

de facto

life sentences, which are lengthy sentences equal to

life imprisonment

Criminals aged 18 or older and viewed as adults according to law, despite scientific proof that the brain continues developing until the mid-20s
What Is the Difference Between a Discretionary and Mandatory LWOP Sentence, and Is There a Difference in Those Sentences When It Comes to Juveniles?
Mandatory LWOP sentences are required by law for convictions of certain crimes determined by a legislature. Courts implementing mandatory sentences must impose them regardless of a judge's opinion or the defendant's age.
The U.S. Supreme Court deemed mandatory JLWOP sentences unconstitutional in 2012. Before that year, judges often had to impose LWOP even though they thought the offender deserved a lesser sentence.
Meanwhile, in discretionary LWOP sentences, a judge serves LWOP for a defendant only after considering mitigating factors, the defendant's role in the crime, and the potential for rehabilitation.
Supreme Court Decisions
on
Juvenile Life Without Parole
Goes Against Decades of Laws and Understandings of Adolescent Development
In the Jones v. Mississippi case in 2021, the Supreme Court sentenced the child offender to LWOP for a crime committed when he was 15.
The offender's mistake in his teens has caused him to serve a prison sentence for the rest of his life with no possibility of parole or return to his family.
Concerned individuals saw the Supreme Court decision as a precedent to how easy it would be to sentence young people to such an inhumane punishment.
Additionally, advocates perceive the decision as upholding injustices against children of color, especially Black children.
Adolescent Brain Development
Science has established that children's brains are physically and developmentally different from that of an adult. In other words, children should not be treated or punished the same way as adults, especially in the criminal justice system.
Specifically, scientific studies mentioned that:
The brain does not develop fully until the mid-20s.

The last brain part that develops is the frontal cortex, which is responsible for controlling impulses and risk assessment.

Before the child's frontal cortex develops, they typically rely on the amygdala, which triggers anger, aggression, and fear when responding to stressful situations.

As the individual's frontal cortex develops, they become better at controlling impulses, analyzing right or wrong through moral reasoning, and assessing risks.
These reasons have led experts to believe that courts should not punish children as adults.
Supreme Court Rejects Restrictions on
Life Without Parole for Juveniles
In April 2021, the U.S. Supreme Court ruled by a 6-3 vote that a judge does not need to find permanent incorrigibility before they sentence a juvenile offender to LWOP.
If a judge did not think that the juvenile had no hope of rehabilitation, their lawyers could appeal all the way to the U.S. Supreme Court. This legal action at least would give the incarcerated individual a chance at parole.
"How Did We Get Here?" (SCOTUS Cases)
The following Supreme Court of the United States (SCOTUS) cases give an idea of how the United States views JLWOP:
Roper v. Simmons (2005)

:

The court

determined that the

death penalty

for

young people

under 18 at the time of the crime is unconstitutional.

Graham v. Florida (2010)

:

The court

ruled that JLWOP for

non-homicide offenses

is unconstitutional.

Miller v. Alabama (2012)

:

The court e

xpanded

Graham v. Florida

to include murder offenses and held that mandatory JLWOP is unconstitutional.

Montgomery v. Louisiana (2016)

:

The court r

uled that the Miller decision must apply retroactively, affecting about 2,500 cases at the time of the decision
Supreme Court Rulings
Several Supreme Court cases have set the bases for how the U.S. should decide on juvenile justice, particularly regarding JLWOP. The following sections describe these cases in detail.
(2005) Roper v. Simmons, 543 U.S. 551
In this case, the Supreme Court mentioned that immaturity diminishes a young person's culpability and susceptibility to outside influences and pressures.
The Supreme Court also determined that the death penalty is a disproportionate punishment for young people, who have a heightened capacity for reform and must be given a different set of punishments.
(2010) Graham v. Florida, 130 S.CT. 2011
The Graham v. Florida case saw the Supreme Court abolishing LWOP on juveniles not convicted of homicide.
The ruling also applied to at least 123 prisoners at that time. Among this number, 77 were sentenced in Florida, and the rest were in 10 other states.
(2012) Miller v. Alabama and Jackson v. Hobbs, 132 S.CT. 2455
During this 2012 joint case, the SCOTUS determined that mandatory life without parole sentences for people below 18 would violate the Eighth Amendment.
This Amendment specifies that cruel and unusual punishments must not be inflicted, in addition to not requiring excessive bail and not imposing excessive fines.
(2016) Montgomery v. Louisiana, 136 S.CT. 718
After the Miller v. Alabama case, there was no consensus on whether to apply the Miller decision retroactively. 
Fourteen states ruled that the decision should apply retroactively. However, the following states determined that the decision is not retroactive:

Alabama

Colorado

Louisiana

Michigan

Minnesota

Montana

Pennsylvania



The SCOTUS settled this disagreement in Henry Montgomery's case in 2016.
Montgomery was sentenced to LWOP in Louisiana for a crime committed in 1963 when he was 17.
Justice Kennedy, writing on behalf of the 6-3 majority, announced a substantive rule that applies retroactively. Kennedy also explained that sentencing children to LWOP is excessive for all cases except for rare juvenile offenders whose crimes represent irreparable corruption.
(2021) Jones v. Mississippi 593 U.S. 
In 2015, Mississippi reissued an LWOP sentence to Brett Jones, one of the thousands of offenders eligible for a new sentence following the Miller and Montgomery cases.
Jones challenged this decision because there was no finding of permanent incorrigibility (inability to reform or be corrected).
Writing for the majority, Associate Justice Brett Kavanaugh upheld the unconstitutionality of mandatory LWOP sentences for the youth.
Kavanaugh also mentioned that there is no need for a specific and separate factual finding of permanent incorrigibility to sentence an offender under 18 to LWOP.
Legislative Responses to JLWOP
Since 2012, 32 U.S. states and the District of Columbia have amended their laws to remove LWOP for people under 18 convicted of homicide or felony murder.
These amendments implement mandatory minimum sentences ranging from possible parole after 15 years, like in the case of West Virginia and Nevada, to 40 years, like in Nebraska.
Legislation Eliminating
Life Without Parole Sentences
for Juveniles
States that have enacted laws eliminating LWOP for juveniles vary in how these sentences are implemented. The following are some of the states that have enacted such legislation:
Arkansas
Arkansas passed legislation in 2017 eliminating life without parole as a sentencing option for minors. The law specifies the following:
Juveniles convicted of capital murder or treason are eligible for parole after at least 30 years in prison.

Individuals who committed first-degree murder before turning 18 and got sentenced to life are eligible for parole after a minimum imprisonment of 25 years.

Minors

convicted and sentenced for a crime in which another person's death did not occur are eligible for parole no later than after 20 years in prison unless the

minor

qualifies for early parole by law.
California
In 2017, California passed a bill in which a person sentenced to LWOP for an offense committed before attaining 18 years is eligible to attend a youth offender parole hearing during their 25th year in prison. 
This provision means the chance for parole would only be possible after 25 years of incarceration unless the inmate was previously released or was eligible for earlier parole.
California also passed another bill in 2017 requiring the parole board to conduct youth offender parole hearings for individuals who committed specific crimes when they were 25 years or younger and sentenced to state prison.
Colorado
Colorado enacted legislation in 2016 retroactively eliminating LWOP sentences for juveniles. This law allows the sentencing of juveniles convicted of class one felonies to life with the possibility of parole after 40 years in prison, less any earned time that may not be more than 25% of the sentence.
Earned time is the time subtracted from an inmate's sentence period for participating in or completing productive activities.
Class one felonies in Colorado are the most serious crimes typically punishable by LWOP.
The 2016 law also allows the resentencing of juveniles previously sentenced to LWOP.
A separate bill enacted in 2016 provides a specialized program for juveniles convicted of felonies and sentenced to long prison terms.
Prisoners who complete this program become eligible to apply for early parole. Depending on the prisoner's crime and if they serve at least 25 or 30 years, the state can presume them to have met the release criteria.
Connecticut
Connecticut's 2015 legislation retroactively eliminates life without parole for juveniles.
The statute applies to juvenile offenders serving sentences exceeding 10 years and specifies that they can qualify for parole after serving 12 years in prison or 60% of the sentence, whichever is greater.
Meanwhile, offenders with sentences over 50 years can apply for parole after 30 years.
Delaware
Delaware's Senate Bill 9, passed in 2013, specifies that individuals serving mandatory sentences of life without parole for crimes committed before turning 18 are eligible for sentence modification.
Offenders who commit crimes other than first-degree murder are eligible for resentencing after serving 25 years. Meanwhile, those who commit first-degree murder can qualify for resentencing after 35 years.
The District of Columbia
The District of Columbia's 2017 legislation specifies that no person shall be sentenced to LWOP for offenses committed before turning 18. The court can also reduce an offender's imprisonment term for offenses committed before turning 18 if:
The defendant received an imprisonment sentence of at least 20 years.

The court finds the defendant not a danger to the safety of any community or person.

The interests of justice allow the sentence to be modified.
Hawaii
In 2014, Hawaii passed House Bill 2116, stating that individuals below 18 convicted of first-degree murder or first-degree attempted murder shall receive life imprisonment with a parole sentence.
Following sentencing, the parole board creates a rehabilitation plan and sets the parole eligibility date following an initial hearing with the prisoner.
Iowa
Following the Miller decision In 2015, Iowa enacted a law eliminating mandatory LWOP sentences for juveniles. At the same time, this law gives judges the discretion to impose such sentences.
Massachusetts
Massachusetts enacted legislation in 2014 stating that a person who commits first-degree murder on or after their fourteenth birthday and before their eighteenth birthday shall be sentenced to life with parole. The sentence period shall be between 20 and 30 years.
However, if the juvenile commits first-degree murder with extreme cruelty or atrocity, the parole eligibility date shall have a minimum term of 30 years.
Additionally, if the offender commits the crime with deliberately premeditated malice aforethought, the court can set the parole eligibility between 25 and 30 years.
Nevada
Section two of Nevada's Assembly Bill 267, enacted in 2015, states that the maximum sentence for a person under 18 years of age at the time they committed the offense is life with the possibility of parole.
This act's provisions do not apply to an offender convicted of an offense or offenses resulting in two or more victims' deaths.
New Jersey
New Jersey's 2017 statute eliminates LWOP sentences for juveniles convicted of murder and specifies that the sentence must either be:
A 30-year term during which the

juvenile offender

is not eligible for parole

A specific term between 30 years and

life imprisonment

during which the

juvenile offender

shall serve 30 years before becoming eligible for parole
North Dakota
Under North Dakota's 2017 legislation, a court can reduce the prison sentence of defendants convicted as adults for offenses committed before they turned 18 under the following conditions:
The defendant serves a minimum of 20 years

The defendant applies for a sentence reduction

The court determines that the offender does not endanger others' safety

The interests of justice permit a sentence modification
Oregon
Oregon's Senate Bill 1008 applies to offenses committed on or after January 2020. This bill states that offenders who committed a crime under 18 can be eligible for parole after serving 15 years.
During a parole hearing, the parole board should give substantial weight to the fact that young people under 18 do not have the same impulse control and reasoning as adults. The board should also consider that minors have diminished culpability compared to adults.
South Dakota
South Dakota's statute passed in 2016 states that courts cannot impose life imprisonment upon any defendant for any offense committed when they were under 18 years old.
The statute also mentions that the maximum sentence for defendants under 18 at the time of the offense and found guilty of class A, B, or C felony may be a term of years in the state penitentiary. A $50,000 fine may be imposed.
Texas
In 2009, Texas removed LWOP as a sentencing option for persons convicted of committing a capital felony at age 16 and younger. Then in 2013, the state eliminated LWOP for 17-year-olds convicted of a capital felony.
These statutes also state that individuals convicted of a capital felony committed while under 18 are subject to life imprisonment with the possibility of parole after 40 years.
Utah
The Utah legislation, passed in 2016, eliminates LWOP for individuals who commit a crime before turning 18 and specifies the maximum sentence on a juvenile offender to be a minimum of 25 years up to life imprisonment.
Vermont
Vermont's Act 62, passed in 2015, abolished lifetime imprisonment without parole for children convicted of crimes.
Washington
In 2018, the Washington v. Bassett court decision eliminated life without parole for juveniles. Then in 2014, Washington passed legislation retroactively eliminating LWOP for crimes committed by juveniles aged 15 and younger.
Still, the state keeps the LWOP penalty available for cases involving older juveniles.
West Virginia
West Virginia's law abolishing LWOP sentences for juveniles enacted in 2014 specifies that juvenile offenders can qualify for parole after serving at most 15 years.
Wyoming
Under Wyoming's House Bill 23, enacted in 2013, the penalty for offenders under 18 who commit first-degree murder is life imprisonment with eligibility for parole after 25 years of incarceration.
Do Juveniles Deserve Life Without Parole?
According to the U.S. Supreme Court's decisions based on the Miller and Montgomery cases, juveniles rarely deserve life without parole and only do so when developmental evidence shows that the offender is irreparably corrupt.
Additionally, developmental evidence in juvenile homicide cases should guide the courts' decisions on lesser sentences than life with parole.
Research in psychology and neuroscience heavily influences U.S. Supreme Court decisions and offers evidence that adolescents are usually less developmentally mature in decision-making than adults. This finding makes young people potentially less deserving to be blamed for their crimes.
Extreme Sentences
Do Not Work
Advocates argue that locking up individuals for life is usually more expensive than investing in schools and communities. Advocates also insist that such sentencing practices deny young people a chance to rejoin their families and society to contribute in meaningful and productive ways.
A New Hope for Juveniles on Life Without Parole
Despite the SCOTUS banning mandatory LWOP for juveniles, some states have not amended their laws to reflect the changes.
Advocacy groups continue to challenge this treatment and provide hope for juveniles serving life without parole. For example, in Missouri, it took nine years after the 2012 SCOTUS decision before a federal class action lawsuit made it a reality for prisoners incarcerated as youths to have a possibility of release.
Still, this development brings hope for families in some states that there will be a possibility for their children sentenced to LWOP to be released or qualify for parole.
International Law – The Convention on the Rights of the Child (CRC)
Sentencing children to LWOP goes against international laws and standards governing children's protection and treatment, specifically Article 37 of the Convention on the Rights of the Child (CRC).
Article 37 states that children must not be subjected to torture or other degrading, cruel, or inhuman punishment or treatment. Punishments include capital punishment and life imprisonment without the possibility of release for offenses committed by individuals under 18.
The CRC is an international treaty adopted by the United Nations in 1989 and created a legal framework for protecting children's rights.
One hundred eighty-one countries have ratified the CRC as of 2019, making the CRC the most widely ratified human rights treaty. The U.S. is the only country that has yet to ratify the CRC.
People Serving
Juvenile Life Without Parole Sentences
One survey by the Sentencing Project regarding life sentences in the U.S. found that at the start of 2020, 1,465 young inmates are serving JLWOP sentences.
This figure represents a 44% decrease in individuals serving JLWOP since the peak count in 2012. This number continues to drop as more states abolish this sentence.
The Sentencing Project is a non-profit organization that advocates for effective and humane responses toward crime and imprisonment by promoting racial, economic, ethnic, and gender justice.
Childhood Experiences
Another survey showed the following experiences of offenders who served life in prison as juveniles:
79% of offenders witnessed violence in their homes frequently

47% experienced physical abuse

32% grew up in public housing

Fewer than half were attending school when they committed the offense

80% of girls had physical abuse histories, and 77% of girls reported sexual abuse histories
Racial Disparities
Racial disparity is a significant issue affecting JLWOP sentences. Among those serving JLWOP, 62% are African American.
Additionally, while 23% of juvenile arrests for murder involve African Americans suspected of killing a white person, 42% of JLWOP sentences are for African Americans convicted of this crime.
In comparison, only 3.6% of White juvenile offenders with African American victims are likely to receive a JLWOP sentence.
Cost of Life Sentences
Based on historical data representing 1.29 million individuals incarcerated in 45 states, the average total cost per inmate based on prison expenditures is $33,274. The lowest is $14,780 in Alabama, and the highest is $69,355 in New York.
Additionally, the following states have a cost per inmate of above $50,000:
Alaska

California

Connecticut

Massachusetts

New Jersey

New York

Rhode Island

Vermont
What Makes Youth Different?
The Miller case showed that adolescence is a period of immaturity, impetuosity, and failure to appreciate consequences and risks. These factors can limit an adolescent's capacity to make sound judgments.
Even before the Roper case, states often recognized the differences between adults and juveniles in other contexts.
For example, many states prohibit juveniles from voting, buying alcohol and cigarettes, getting married without parental consent, and serving on juries.
What About the Youthful Parole Bill?
House Bill 531, or the Youthful Parole Bill, was enacted by Governor Pritzker of Illinois on April 1, 2019, to help modernize the state's system of providing meaningful rehabilitation and release opportunities.
This law provides young people facing extreme sentences with opportunities for parole but does not apply to those sentenced to LWOP.
Despite this bill, as of February 2023, Illinois still has yet to have a full parole system since 1978.
Momentum for Reform
Although the Supreme Court has taken steps to eliminate JLWOP, this development does not guarantee release.
Instead, these reforms allow states to conduct individualized reviews before a parole board or judge for a new sentence and consider each defendant's unique circumstances.
For example, the District of Columbia and West Virginia allow a possibility for release after the offender serves 15 years in prison by conducting a parole hearing or providing a chance to apply for a new sentence.
Meanwhile, Maryland, New Jersey, Nevada, and Virginia allow release after the offender serves a 20-year sentence to further the goals of rehabilitation and reintegration.
Who Is Most Affected by LWOP?
LWOP can create a disproportionate effect on children of color, especially those coming from lower socioeconomic backgrounds. In the U.S., 70% of children sentenced to LWOP are people of color.
What Is the History of JLWOP in the United States?
The U.S. is the only country worldwide that sentences children to die in prison. In 2005, the country had more than 2,500 people serving LWOP for crimes they committed when they were children.
Since that year, this number has continued to decline due to several Supreme Court rulings repeatedly emphasizing that children have less culpability than adults and that age must be a factor to consider when sentencing.
Why Is This a Problem?
Mandatory and discretionary JLWOP sentences may create a public perception that children are irredeemable, especially when such sentences can remove opportunities for juvenile lifers to become productive and positive members of society.
Although the rationale for such extreme sentencing is deterrence, advocates found no research demonstrating JLWOP's deterring effect on children or the violent crime rate among young people.
Additionally, studies suggest that increasing the punishment severity may increase recidivism (tendency to reoffend) among incarcerated young people instead of decreasing it.
Where Do We Go From Here?
The U.S. can consider the following options to help prevent children from receiving the harshest sentences that deny the chance for these juveniles to rehabilitate:
Abolishing the practice of automatically transferring young offenders to adult courts

Raising the

criminal justice system

's age of adulthood to 21 years

Amending accountability and felony-murder laws allowing the court to sentence children for crimes they did not commit

Reinstating parole and eliminating firearm and other sentence enhancements that can potentially lengthen sentences

Allowing incarcerated individuals to earn sentencing credit through good behavior
FAQs
1. How many years is a life sentence without parole?
A life sentence without parole means the offender must serve their entire time in prison.
States often differ in the life sentence length. For example, in some states, those who commit murder can expect to spend a minimum of 25 years in prison.
Regardless of how long a life sentence is, a defendant serving this sentence must stay in prison during their entire life or until they become eligible for parole.
2. How many years is juvenile life?
Life imprisonment for juveniles can vary by state. Some states consider putting a juvenile in prison for 25 years equal to a life sentence. In other states, juvenile life can be for 40 years.
References
1. AMERICA'S ADDICTION TO JUVENILE INCARCERATION: STATE BY STATE
https://www.aclu.org/issues/juvenile-justice/youth-incarceration/americas-addiction-juvenile-incarceration-state-state
2. Juvenile Life Without Parole: An Overview
https://www.sentencingproject.org/policy-brief/juvenile-life-without-parole-an-overview/
3. Juvenile Life Without Parole
https://www.aclu.org/issues/juvenile-justice/youth-incarceration/juvenile-life-without-parole
4. JUVENILE LIFE WITHOUT PAROLE
https://www.restorejustice.org/learn/juvenile-life-without-parole/
5. The Supreme Court Decision on Juvenile Life Without Parole Goes Against Decades of Law and Understandings of Adolescent Development
https://www.childrensdefense.org/blog/supreme-court-juvenile-life-without-parole/
6. Eighth Amendment: Cruel and Unusual Punishment
https://constitution.congress.gov/browse/amendment-8/
7. Montgomery v. Louisiana (2016)
https://cfsy.org/court-case/montgomery-v-louisiana-2016/
8. SENATE BILL 294
https://www.arkleg.state.ar.us/Bills/Document?type=pdf&chamber=SB&source=Bills&bill=294&ddBienniumSession=2017%2F2017R
9. Senate Bill No. 394: CHAPTER 684
https://leginfo.legislature.ca.gov/faces/billNavClient.xhtml?bill_id=201720180SB394
10. Legislation Eliminating Life-Without-Parole Sentences for Juveniles
https://juvenilesentencingproject.org/legislation-eliminating-lwop/
11. Do you have information on the award of good time or earned time credits in prisons?
https://nicic.gov/do-you-have-information-award-good-time-or-earned-time-credits-prisons
12. Connecticut Abolishes Juvenile Life-Without-Parole Sentences
https://eji.org/news/connecticut-abolishes-juvenile-life-without-parole/
13. Senate Bill 9: 147th General Assembly (2013 – 2014)
https://legis.delaware.gov/BillDetail/22426
14. A BILL FOR AN ACT RELATING TO SENTENCING FOR JUVENILE OFFENDERS
https://www.capitol.hawaii.gov/sessions/session2014/bills/HB2116_CD1_.pdf
15. Codified Laws – CHAPTER 22-6
https://sdlegislature.gov/Statutes/Codified_Laws/2046982
16. 2015 — END-OF-SESSION REVIEW
https://www.acluvt.org/en/legislation/2015-end-of-session-review
17. H. B. 4210
http://www.wvlegislature.gov/Bill_Status/bills_text.cfm?billdoc=HB4210%20SUB%20ENR.htm&yr=2014&sesstype=RS&i=4210
18. HOUSE BILL NO. HB0023
https://wyoleg.gov/2013/Engross/HB0023.pdf
19. Do Juvenile Murderers Deserve Life Without Parole?
https://www.apa.org/pubs/highlights/spotlight/issue-73
20. JUVENILE LIFE WITHOUT PAROLE (JLWOP)
https://jlc.org/issues/juvenile-life-without-parole
21. About Us
https://www.sentencingproject.org/about/
22. Convention on the Rights of the Child
https://www.ohchr.org/en/instruments-mechanisms/instruments/convention-rights-child
23. What's the Meaning of "Life" When Sentencing Kids?
https://www.themarshallproject.org/2020/01/30/what-s-the-meaning-of-life-when-sentencing-kids