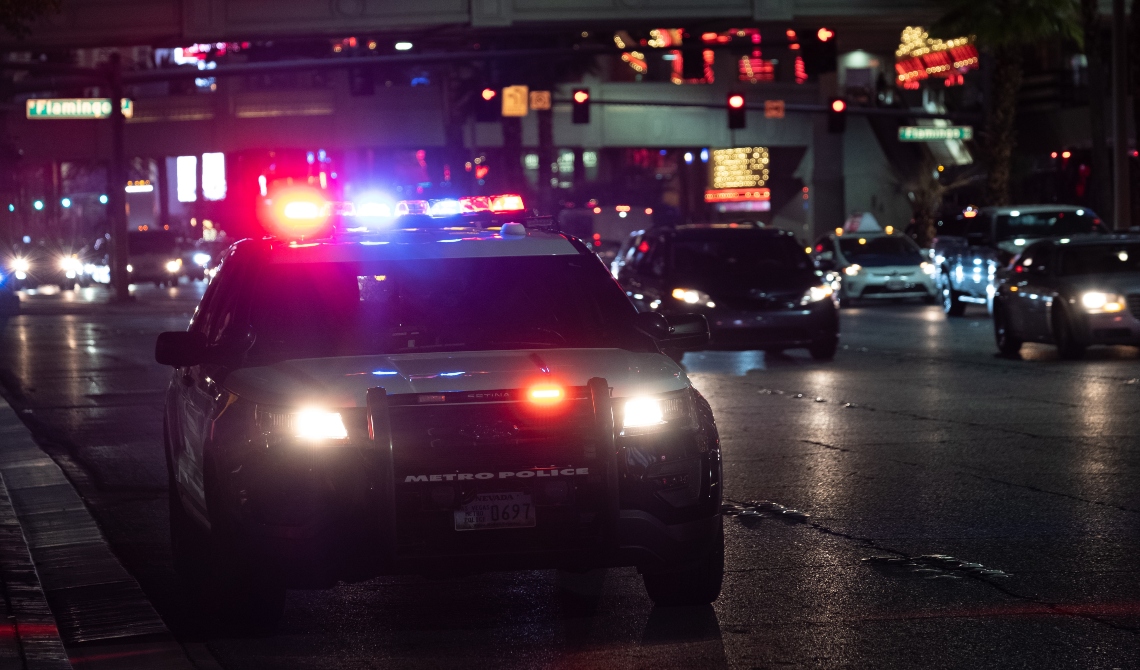 Did you know that 112,000 speeding tickets are issued daily? If you do the math, that number adds to around 41 million people getting speeding citations yearly.
However, these are only for speeding. Imagine the number of people getting tickets daily in a country of around 232 million drivers as of 2021.
Yet, with all these tickets issued, millions of drivers don't pay their citations. In Washington, D.C. alone, 6 million traffic tickets worth $1.3 billion accrued from 2000 have been unpaid.
In New York, around 3.5 million tickets have yet to be paid, making the state the worst offending state in the country.
What is the penalty for unpaid traffic tickets? Are you at risk of going behind bars if you don't pay for them? What if you can't afford to pay the fines?
This article discusses the possible consequences of not paying traffic tickets and letting them accrue over time. In addition, this article explains whether nonpayment of traffic violation tickets is a jailable offense.
This piece also explores your options when you cannot pay for the unpaid tickets, including what you can do to avoid further penalties.
If you need a facility locator to check any arrest record due to traffic violations, visit LookUpInmate.org. You'll have access to an extensive database of more than 7,000 correction facilities in the United States.
You'll also get links to a specific prison's websites to obtain the necessary documents when resolving the traffic violations you've incurred.
Can Someone Go to Jail for a Traffic Ticket?
Traffic citations like speeding and parking tickets won't get you in prison. However, accruing speeding tickets, not paying, and not even contesting them in court can result in a jail term.
Some traffic violations are considered misdemeanors and felonies, which may lead to an arrest and subsequent jail time.
Can You Get a Warrant for Unpaid Tickets?
Receiving a traffic ticket means you're being accused of a violation, and you're expected to pay the specified fine. As with any accusation, you can plead guilty or not guilty.
Paying a traffic ticket takes up a guilty plea, and you will accept the fines and punishments. However, not paying means you're taking up a not-guilty plea, which starts a trial process you must attend.
If you're piling up unpaid tickets, it means you're not paying the fines and not attending court hearings. In that case, the court can release a bench warrant, which orders the police to arrest you and send you to jail. Having you arrested ensures that you attend the trial for your traffic case.
Can You Go to Jail for Not Paying Traffic Tickets?
You can get jailed for not paying traffic tickets once the court issues a bench warrant for your arrest. Once this warrant is out, law enforcement can arrest you even if caught in a simple traffic stop.
A bench warrant ensures that the defendant is detained so that they can attend the trial.
How Long Do You Go to Jail for Traffic Tickets?
The jail or prison time for misdemeanors and felonies will vary depending on the judge's decision. However, the typical maximum jail time for misdemeanors is one year. Felonies tend to have sentences of more than one year.
You can only go to jail for traffic tickets if you're arrested after the court has issued a warrant because of your unpaid tickets.
Also, you can get arrested if the traffic violation involves a serious crime like misdemeanors and felonies resulting in another person's injury or death or incurring property damage.
How Long Do You Go to Jail for Not Paying a Ticket?
Jail time for not paying a ticket varies between states.
In California, not appearing in court for your traffic violation hearing can result in imprisonment of a maximum of six months and fines of up to $1,000.
Remember that not paying your ticket and not contesting it in court can result in contempt. In this case, the judge can issue a warrant for your arrest.
How Long Do Unpaid Traffic Tickets Stay on Your Record?
A typical traffic ticket can stay on your record for up to three years. You should remember that paying traffic citations doesn't mean the end of the traffic case. The payment of a traffic citation is the admission of guilt, which goes into your record.
Failure to Appear Charges Related to Traffic Tickets
Failure to appear (FTA) happens when an individual ordered by the court to attend a trial doesn't appear at the specified date of the hearing.
Not appearing in court is considered a crime, and the judge can order a warrant for the absentee respondent's arrest.
Say you failed to attend a court hearing to resolve a citation. You can be charged with FTA, which can lead to your arrest.
"I'm Afraid I'll Be Jailed for My Unpaid Ticket: What's It Like to Get Arrested?"
A bench warrant is the judge's option to ensure that a traffic violator attends the next court hearing about their citations. If you quickly resolve your traffic tickets, you'll likely skip jail time.
Getting arrested is no simple matter. Once you get arrested by law enforcement and booked in jail, you'll have a criminal record. The arrest record will stay on your file for a considerable time.
So, it's best to confront your traffic violations by going through the government's process and being extra careful next time you drive.
What Is a Traffic Crime?
In most cases, traffic crimes are misdemeanors, and examples of offenses classified under this category are reckless driving, hit-and-run cases, and driving under the influence (DUI). A traffic crime is punishable by jail, prison time, or fines.
What Kind of Traffic Tickets Exist?
Different states may have additional traffic regulations that will give you a ticket if violated. Here are some of the common traffic tickets issued in the country.
Speeding
Leaving the scene of an accident
Distracted driving
Reckless driving
Running a stop sign or red light
Driving without a license
What Happens if You Don't Pay a Traffic Ticket?
When you've been pulled over by an officer and cited for a traffic violation you've made, you're usually given a traffic ticket that indicates your violation and fine. You can respond in two ways.
You can pay the ticket, which indicates that you've accepted your guilt and want to waive your right to a trial and settle.
You don't pay the traffic ticket and contest the violation in court.
Note that asking for a trial means entering a plea of not guilty. You're then given a specific court date for hearing your case.
If you can't or don't want to attend a court hearing on the specified date, you can request a trial by written declaration.
If approved, you must send a written declaration to the court detailing why the traffic ticket isn't warranted. You also need to send evidence supporting your case and, in some instances, a specified payment.
The court will reply to their decision through correspondence with the instructions to proceed if they decide you're guilty of the violation you're contesting.
Options if You Can't Afford to Pay a Traffic Ticket
There is a clear difference between not paying a traffic ticket and can't pay a traffic ticket.
Say you intentionally don't pay a traffic ticket. In that case, you're contesting the violation and demanding a day in court to resolve the issue.
However, some drivers accrue their traffic tickets because they can't afford the fines.
If you can't afford the fines, you have different options to pay these traffic tickets.
In some states, you can request a payment plan for your tickets if you can't pay them upfront.
You can do community service instead of paying the ticket fine.
You can enroll again in a driving class (note that if the driving class costs less than the ticket, you save money).
You can request a traffic hearing to lessen the fines.
Note that traffic tickets don't have an expiration date. It will stay on your driving record until you've resolved it.
Do You Always Have to Go to Court for Traffic Tickets?
You don't always need to appear in court to resolve traffic tickets. You can have your defense lawyer negotiate with the court if you cannot attend the hearing indicated in the traffic ticket.
Let's say you're in a state that allows trial by declaration. You can send a written declaration or statement of your innocence of the citation along with evidence and receive the court's decision through correspondence.
Common Traffic Crimes and Traffic Crime Penalties
You can divide traffic offenses into three categories. Each category has a different level of severity.
Traffic infractions
Traffic misdemeanors
Traffic felonies
A conviction in any of these categories will result in fines or imprisonment.
Fines and Fees Associated With Traffic Crime Convictions
Traffic infractions are minor offenses often resolved by paying fines. Examples of infractions are the following:
Speeding
Failing to signal
Failing to stop or yield
Operating a motor vehicle without proper lighting
Seatbelt violations
Note the different states may have more violations that fall under traffic infractions. Also included in these penalties are demerit points that can affect your driving score. Increased demerits in your driving records can lead to a driver's license suspension.
Traffic misdemeanors are serious offenses compared to infractions. These violations may include fines and jail time. Examples of traffic misdemeanors are the following:
Driving under the influence (DUI)
Reckless driving
Hit-and-run incidents
Driving with a suspended or revoked license
Vehicular homicide
Traffic felonies are severe offenses that will likely involve jail or prison terms depending on the severity of the crime committed. Examples of traffic felonies are the following:
The driver is a repeat offender.
The offense resulted in injuries, property damage, or death.
The License Issues
You must remember that driving is not a right but a privilege the government provides. It means that for someone to enjoy driving privileges, they must follow driving rules and regulations.
Traffic infractions like speeding and not wearing seat belts may not be serious enough to suspend a license. However, repeat violations within a short period of time may lead to your driver's license temporary suspension.
Alongside traffic tickets is the point system that monitors a driver's performance. Once you've stacked up demerit points for repeated violations, your license can get suspended. A 12-point accumulation within two years can lead to the suspension of your license and driving privileges.
Consequences for Traffic Tickets
A consequence of getting a traffic ticket is the possibility of rising insurance premium rates on your car. Also, these citations can go to your driver's record, which is monitored by the United States Department of Motor Vehicles (DMV).
The U.S. DMV is the agency responsible for motor and vehicle registration and driver's licenses in the country.
In many cases, traffic citations won't get you jailed. However, you can get arrested if the violations are under crimes considered misdemeanors and felonies.
License Suspension, Registration Problems, and Other Issues for Unpaid Traffic Tickets
Not resolving traffic tickets on time can open a bag of troubles for your driving privilege. You can have your license suspended, especially after repeated infractions and unpaid traffic tickets.
For instance, driving with a suspended license will result in another crime. Moreover, getting involved in a serious traffic altercation, like injuring someone or dealing property damage, can be aggravated by possessing a suspended license.
Not to mention, your vehicle can be towed and get impounded. On top of this, you may have difficulty renewing your license and registration.
What Do You Do if You Get a Ticket?
You must do the following steps if you get a traffic violation ticket. Remember that you can resolve traffic violations by cooperating with traffic law enforcement.
Check the Due Date on Your Ticket
Every traffic ticket has a due date when you need to pay the fines or ask for a court hearing. The traffic officer will usually inform you of the details indicated in the ticket once they give it to you during a traffic stop. You can also ask the traffic officer or the traffic court to clear the ticket's due date for clarification.
Paying Your Ticket
If you know you've made a mistake and want to resolve a traffic ticket, you can pay it before or on the due date. However, note that payment of traffic tickets is an admission of guilt.
Though you've paid the ticket fine, the violation still goes to your driver's record, which can increase interest premiums for your vehicle insurance.
Fighting a Traffic Ticket
If you feel the ticket is incorrect, you can contest the ticket and request a court appearance to resolve the issue before a judge.
For example, you're given a speeding ticket and want to challenge it. You can plead not guilty to a citation, and a judge will set a trial date to hear your case.
Remember that you must be ready when appearing before a judge. Bring all available evidence that you can use to prove that the citation is wrong.
Traffic School for a Ticket
One method of paying a traffic citation that may surprise others is by attending driving school.
For example, in California, drivers with traffic tickets can enroll in traffic schools to resolve their citations and still have a clean record once they complete the class.
How Should You Handle Unpaid Traffic Tickets?
You should treat traffic tickets or citations seriously. Although unpaid tickets and failed appearances in court to contest the citation will not necessarily send police barging down your door, there are repercussions.
The court can issue a bench warrant. This warrant is an order issued by a judge to arrest someone who failed to appear in court.
Your driver's license may be suspended.
Police can arrest you once they know your bench warrant, even during a routine traffic stop.
Getting arrested for unpaid traffic tickets can be frustrating and inconvenient. So, to avoid this problem, treat traffic citations seriously and cooperate with traffic officers to make the process easier.
Will Ticket Fines Increase if You Don't Pay on Time?
When you leave traffic tickets unpaid, you're piling up in "ticket debt," which can result in harsher penalties with higher fine amounts. Once a report of your unpaid fines reaches the court, a judge can release a warrant for your arrest or report you to the State Department.
If arrested, you can be subjected to more fines. Your vehicle may be towed, and your license suspended.
What Happens When a Traffic Ticket Is Sent to Collections?
The courts can send your ticket to collection agencies to do the collection. The court doesn't have the people or time to remind you of your fines. So, they give your case to collection agencies that have the means to follow up on your payments daily.
So, settling your traffic tickets before your case goes to a collection agency is best.
Benefits of Hiring a California Traffic Violations Lawyer
If you're living in California, hiring a traffic ticket lawyer based in California is best.
Traffic laws have subtle differences between states, and a law firm that focuses on state traffic laws can help you with your citations.
Here are some reasons why getting legal advice from proven traffic ticket attorneys and lawyers is an excellent decision.
1. Attorneys and lawyers know not only the text but also the technicalities of the law.
You can Google a particular law online and understand it, but knowing how one law relates to other existing laws is difficult. Lawyers can navigate technicalities, making their advice invaluable in a case.
2. Attorneys and lawyers can represent you in court and work for your best interests. They can help you reduce fines, lower penalties, and even dismiss cases if the evidence of your innocence is strong.
Legal Services for Ignored Traffic Tickets
Ignoring a traffic ticket will result in the court charging you with failure to appear. However, through legal services, you can access legal help when dealing with the repercussions of receiving a bench arrest from a judge. If you can get expert legal advice during this situation, do so.
In cases where you get a record due to an arrest because of a bench warrant, you can still have your records expunged or sealed. You can remove your record with the help of lawyers focusing on record repair.
When you opt to clean your record, you may need to get all the necessary documents that detail your arrest.
LookUpInmate.org provides access to arrest records from over 7,000 U.S. correctional facilities, including federal and state prisons, local jails, military prisons, and immigrant detention facilities.
You also can find information on facility regulations, visiting hours, policies for sending money to inmates, and contact details like phone numbers and mailing addresses. You can also get updated on an inmate's release date to determine when they will rejoin society.
References
1. Speeding Ticket Facts
https://k40.com/speeding-ticket-facts/
2. Total number of licensed drivers in the United States in 2021, by state
https://www.statista.com/statistics/198029/total-number-of-us-licensed-drivers-by-state/
3. How 6 million D.C. traffic tickets went unpaid
https://www.washingtonpost.com/transportation/2023/05/11/dc-unpaid-traffic-tickets/
4. NYC owed 3.5M unpaid traffic tickets — and this is the worst offending state
https://nypost.com/2021/10/13/nyc-owed-3-5-million-in-unpaid-traffic-tickets/
5. Types of Traffic Tickets
https://www.findlaw.com/traffic/traffic-tickets/types-of-tickets.html
6. What Happens When You Don't Pay Fines for Traffic Violations?
https://www.hg.org/legal-articles/what-happens-when-you-don-t-pay-fines-for-traffic-violations-49331
7. Types of Traffic Violations
https://www.nolo.com/legal-encyclopedia/types-of-traffic-violations.html
8. What Is a Bench Warrant?
https://www.nolo.com/legal-encyclopedia/question-whats-bench-warrant-28274.html
9. The Point System
https://2009-2017.state.gov/ofm/dmv/c66584.htm