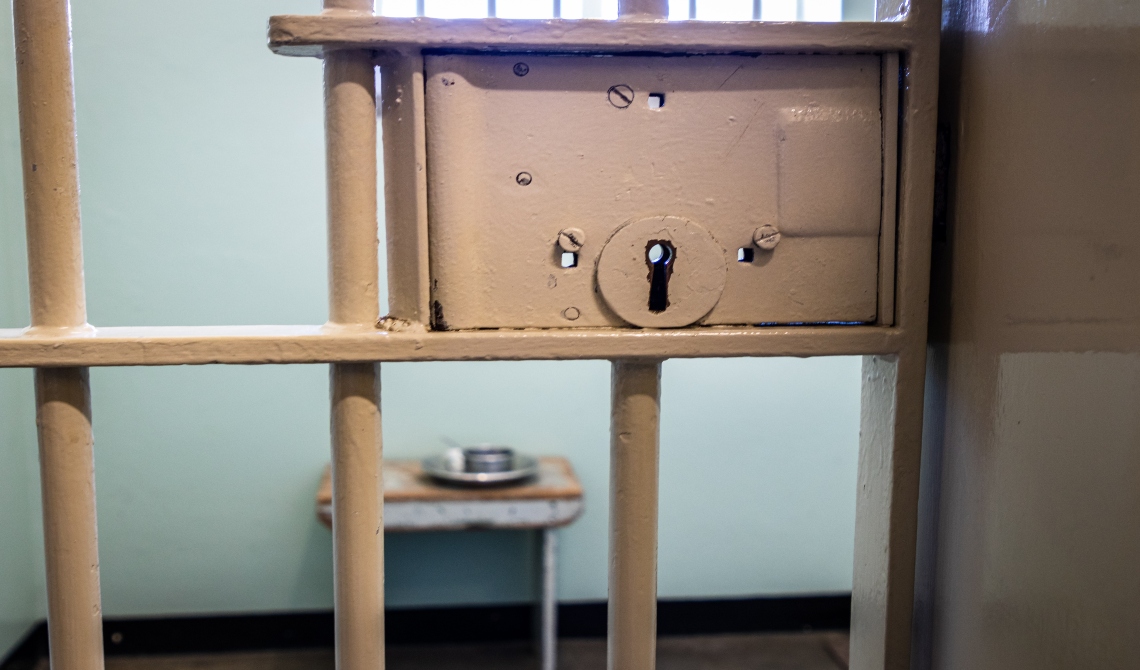 You might be surprised that, according to statistics, America has the sixth-highest incarceration rate globally. As of 2023, the country's incarceration rate, or the rate of people sent to jail, is 505 people per 100,000 residents. 
From this report, you can conclude that more and more people are filling up the limited number of jail cells in the country. If this continues, overcrowding in America's prisons and jails will only worsen within the next decade. 
If you want to learn more, it's best to look again at the facilities provided in the country's jails. When you read this article, you will get the answers to the following questions:
If you happen to go to a jailhouse, how big is a typical jail and prison cell in the United States?
What could an inmate expect to see inside a jail and prison cell?
 Are prisoners treated well during solitary confinement and in prisons that only allow inmates one hour of outside time every day?
This article will give you a peek into jail and prison cells and what they look like. You'll also learn the physical dimensions of a jail and prison cell and how inmates live inside these confined spaces.
You'll learn more about solitary confinement and how spending 23 hours a day inside a prison cell affects inmates.
Jail and prison cells have different designs to serve various purposes. Jails are temporary holding areas to detain people, while prisons are for incarcerated people with long sentences.
If you know what jail and prison cells look like, you can help your incarcerated loved ones by checking their living conditions. You can also ensure that their well-being is not compromised, as that contributes to their rehabilitation. 
You might discover problems regarding lacking facilities inside your incarcerated loved one's jail or prison cell. In that case, you can raise the issue with the authorities in charge of a facility's prison system.
To raise your concerns, visit LookUpInmate.org to find the contact information of the facility where your loved one is detained. The site provides information on more than 7,000 prison and jail facilities in the United States.
What's the Average Size of a Jail Cell?
The answer to this question varies from state to state. Organizations like the American Correctional Association (ACA) require a single jail cell to have a total floor space of at least 70 square feet and at least 35 square feet of unencumbered space.
The ACA also defines "unencumbered space" as the usable space left after placing all the furnishings (bunk bed, sink, and other fixtures) in a jail cell. 
You can calculate a cell's unencumbered space by subtracting the floor area taken up by furnishings from the total floor space.
If you check the Department of Corrections of other states, you'll see that floor area sizes for county jails vary. Let's take the state of Illinois, for example. The typical county jail in this state has a total floor space of 50 square feet with a height of 8 feet. 
However, on average, the size of a jail cell is 6 by 8 feet or approximately 48 square feet. 
How Big Is a Prison Cell?
Prison facilities are generally not open to public viewing. Still, if you manage to enter one, you'll notice different housing configurations for inmates. Some prisons favor single bunking, while some house more than one inmate in a cell. 
The Bureau of Prisons determines that the capacity for single bunking is at least 35 square feet of unencumbered space. The floor area must also adjust when facilities place two inmates in one cell. Generally, federal prisons' floor areas range from 50 to 70 square feet. 
Prisoners in Solitary Confinement Live in Cells the Size of an Elevator
Solitary confinement isolates inmates physically and emotionally when they are locked up inside a small, confined cell in a correctional facility. Inmates in this situation are detained for 22 to 24 hours daily and allowed only minimal interaction with others.  
The cell size for solitary confinement units is six feet by nine feet. These rooms are a little bigger than your average elevator, and inmates are placed in this condition for almost 22 hours daily. 
Many human rights advocates frown upon solitary confinement as a punishment for unruly behavior. A body of research investigating the effects of this type of confinement has revealed that it may do more harm than good for the inmate. 
Researchers shared the results of their studies regarding solitary confinement: 
Solitary confinement may lead to lingering mental health issues due to physical and social isolation. Also, the researchers noted that forced idleness and sensory deprivation may result in severe issues due to their toxic combination. 
Solitary confinement can result in health issues, which may increase the risk of complications leading to premature death. 
Prison staff with solitary confinement duties reported increased stress when working in highly-restrictive environments. These officers reported feeling less stress when working in areas with lower security levels or solitary confinement facilities that have adopted reforms.
The United Nations (U.N.) backs up the sentiment that solitary confinement may not produce the positive results prison officials want from violent inmates. 
Nils Melzer, a U.N. special rapporteur on torture, stated that the possible consequences of solitary confinement are the following: 
Severe stress 
Anxiety 
Depression 
Cognitive impairment
Suicidal tendencies
Human beings are social creatures, and interaction with others is one of the basic needs that must be met. Because of this issue, states have begun to reform their policies toward solitary confinement to focus more on rehabilitative programs than punishment. 
How Many Prisoners Are Allowed in a Cell?
Ideally, a prison cell or jail cell hosts one inmate. However ideal, this scenario is not always the case. Because of the influx of incarcerated people, the prison population has slowly crowded many correctional facilities. Overcrowding forces prison officials to bunk more than one inmate together in one cell. 
A prison cell with a metal bunk bed, sink, and toilet can house three inmates on extreme occasions. Eight or more inmates can fit in this larger cell type in facilities with cell blocks or a dormitory setup. Cell blocks have bunk beds to accommodate the additional inmates, but this setup is uncommon. 
Do Jail Cells Have Toilets?
Toilets may be a mundane part of a standard home. Still, for incarcerated people, a working and accessible toilet is a comfort. Luckily, every prison cell in the United States has a toilet. 
Toilets are a necessary fixture that a prison should provide. In prisons and jails, these toilets are usually made of porcelain or stainless steel. 
In some federal prisons, flush toilets are being installed. For instance, some toilets have safety mechanisms to regulate flushing. These toilets have a "cooldown" of one hour if an inmate flushes twice within five minutes. 
What Is in a Typical Jail Cell?
Upon visiting a jail or prison, you'll notice that furnishings are sparse and the look is very plain. A normal inmate cell has these amenities:
Bed or bunk bed for more than one inmate
Toilet (porcelain or stainless steel type)
Sink
Desk
Chair 
Cell doors
There are instances where television is allowed inside a cell, but it is not usually provided in most U.S. prisons. Similarly, windows are not always a standard feature inside these cells. 
Some prisons have a common area where inmates can sit and interact with others at certain times of the day. However, higher-security prisons do not have provisions for hanging out in common areas. 
Life in a Prison Cell
Deprivation of freedom is not something one can easily adapt to. When you get incarcerated inside a jail or prison, realizing that you won't be able to do your routine for an extended period can be unsettling and depressing. 
Inmates may find it unbearable to find themselves locked up. Some may cry, pleading desperately for another chance their corrections officers can't provide. 
The U.S. Department of Justice (DOJ) understands the condition of prisoners, which is why rehabilitation and health care programs are implemented. 
The criminal justice system must provide ample resources to protect society from criminal offenders. However, the system must remain humane enough to allow incarcerated individuals a chance to bounce back and reform. 
Prison life revolves around a routine, disciplined, and regulated living environment. Anecdotes from incarcerated people reveal an insider look into what happens inside prisons. 
Here is an example of a routine prison schedule that inmates should follow. Note that each prison facility has its schedule of activities, and it may vary considerably. 
This particular example comes from the North Carolina Department of Public Safety. Here, the inmates have job duties inside the prison facility. They work daily, escorted by correctional officers to and from their workplace. 
Hour
Minimum
Medium
Close
Morning
5:00
Sleep
Inmates wake up 
Sleep
6:00
Inmates wake up 
Breakfast
Inmates wake up 
7:00
Breakfast, then

travel to work site

Travel to work site
Breakfast then go to work in prison
8:00 to 10:00
Work
11:00
30 minutes for lunch
30 minutes for lunch
Work
Afternoon
12:00
Work
Work
30 minutes for lunch
1:00 to 2:00
Work
3:00
Work or

travel to prison

Travel to prison or

off duty

Work day ends or

time in the prison yard

4:00
Off duty or time in the prison yard
Time in the prison yard
Return to cell
5:00
Supper (30 minutes)
Evening
6:00 to 7:00
Time for religious services or specialized programs, like narcotics anonymous and anger management sessions
8:00
Return to dorm
Return to dorm
Return to cellblock
9:00-10:00
Remain in the housing area
11:00
Lights out, then sleep
12:00-4:00
Lights out, then sleep
To understand this schedule, you'll need to know the difference between close, medium, and minimum.
Close custody inmates don't have work outside prison. They have to work and stay inside the facility 24 hours a day. 
Medium custody inmates have limited work outside prison programs. Armed guards supervise them constantly to avoid their escape.
Note that the terms "work" and "travel to the workplace" indicated in the schedule pertain to jobs provided by the prison facility inside the compound. Only those under minimum security custody are allowed work outside of prison. 
Where Inmates Live
Inmates live in cells assigned to them by the prison authorities. Typically, due to overcrowding, two inmates are housed in a single cell with a bunk bed. 
Generally, inmates don't have the luxury of choosing who will be their cellmates and what housing unit they'll spend their prison life in, but they may request a cell change. 
In Washington, the prison staff chooses who to pair inside one cell to lessen the risk of incompatibility between cellmates. The staff's choice is based on the following:
Age
Affiliations to groups or gangs
Medical concerns
Work assignments 
History of violent behavior
Mental health issues
Space availability 
Protection issues
If two inmates don't get along too well inside a cell, they're brought to a counselor to settle things and find workarounds for their issues.
Just How Many?
The general population of prisoners in the United States is almost two million. The number of inmates in the country is second to China; they're all housed in almost 7,000 U.S. correctional facilities. A breakdown of these facilities is as follows:
Federal prisons: 102
State prisons: 1,566
Local jails: 2,850
Juvenile correctional facilities: 1,510
Immigration detention facilities: 186
Indian country jails: 82
A Jail or Prison?
Here are a few takeaways from this article: 
The incarcerated population in the United States is almost two million.
Jails and prisons may be used interchangeably, but they have different purposes according to the U.S. criminal justice system.
Jails are facilities for inmates with short-term sentences or individuals detained pre-trial and awaiting a sentence.
Prisons are facilities designed to house inmates with long-term sentences and people with violent convictions and felony charges.
Can You Imagine Spending 23 Hours Daily in a Cell That's the Size of a Parking Space?
Spending 23 hours a day inside a cell that's no bigger than a parking space is not easy to imagine, especially if you're faced with a lengthy sentence alongside the thoughts of regret over wrong deeds done. 
Imprisonment is a circumstance that affects not only the inmate but also their loved ones. It's a necessity for society to incarcerate people that pose a threat to society. Still, incarcerated people should be treated humanely and allowed to change for the better through proper rehabilitation. 
References
1. Countries with the largest number of prisoners per 100,000 of the national population, as of January 2023
https://www.statista.com/statistics/262962/countries-with-the-most-prisoners-per-100-000-inhabitants/
2. Core Jail Standards
http://correction.org/wp-content/uploads/2014/09/Core-Jail-Standards-as-printed-June-2010.pdf
3. CORRECTIONS, CRIMINAL JUSTICE, AND LAW ENFORCEMENT CHAPTER I: DEPARTMENT OF CORRECTIONS SUBCHAPTER: COUNTY STANDARDS PART 701 COUNTY JAIL STANDARDS SECTION 701.80 HOUSING. Section 701. (n.d.). Retrieved March 1, 2023, from
https://ilga.gov/commission/jcar/admincode/020/020007010000800R.html
4. FEDERAL PRISONS – Revised Design Standards Could Save Expansion Funds
https://www.gao.gov/assets/ggd-91-54.pdf
5. North Carolina Department of Public Safety – 24 hours in Prison
https://www.doc.state.nc.us/dop/hours24.htm