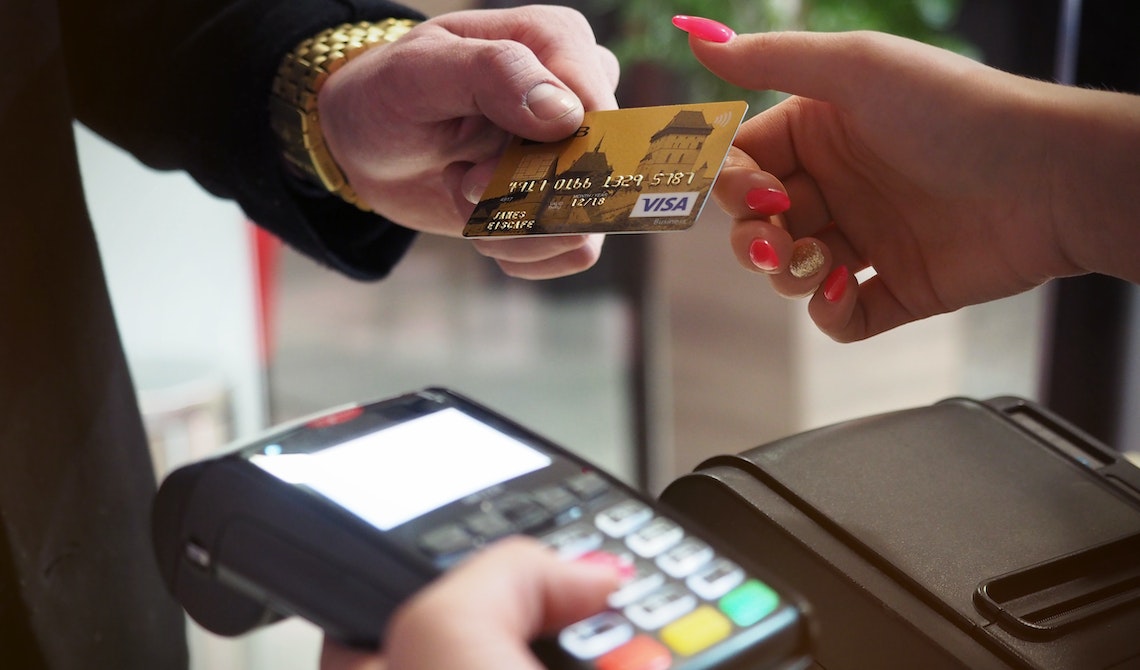 Credit card fraud—the unauthorized use of another person's credit card to charge purchases and payments on that account—corners nearly 90% of identity theft in America.
The U.S. Sentencing Commission (USSC), which determines sentences for federal crimes, recorded 57,287 credit card and other financial instrument fraud offenders in 2021.
Around 80% of these offenders were U.S. citizens with an average age of 38 years.
Despite this danger, Equifax recorded 6.6 million new credit card applications in 2021. Over 175 million Americans own at least one credit card.
What are the different forms of credit card fraud, and how does the justice system act on those who commit this crime? How can you protect yourself from fraudsters?
This article covers credit card fraud and the laws governing fraudulent credit card transactions. Moreover, this guide includes practical anti-theft tips and legal remedies for credit card fraud victims.
lookupinmate.org gives you access to inmate profiles at over 7,000 local and state correctional facilities nationwide. Offender data include the degree of offense, sentence status, and admission date.
Does Credit Card Fraud Involve Jail Time?
The court can sentence a credit card fraud offender to jail or prison time, depending on the worth of their fraudulent transaction and the state's financial laws.
Offenders can also receive a probation sentence if the fraud involved a lower amount or was a first-time offense.
Misdemeanor Credit Card Fraud
Credit card fraud is considered a misdemeanor with a jail sentence of up to one year, depending on the value of the illegally acquired property or services.
This value varies from one state to another. The amount can range from below $100 as prescribed in Sarasota, Florida, to under $2,500 as set in Wisconsin.
Felony Card Fraud
Credit card fraud becomes a felony when the value of purchases goes beyond these limits. Using a credit card issued to a person from another state will also lead to a felony conviction. Prison sentences can last for up to 30 years.
What Is Credit Card Fraud?
Credit card fraud occurs when someone uses your credit card or account information without your authorization. This kind of theft can happen through the use of lost or stolen cards and by obtaining account details via phone or online.
Types of Credit Card Fraud
Credit card fraud cases fall into two general categories: "card-present" and "card-not-present" fraud.
"Card-present" crimes involve gaining access to someone's physical card to commit fraud. Examples include:
Physically stealing or picking up your lost card
Creating a fake card using stolen personal information. Thieves can attach a skimming device onto ATMs to capture an account holder's name, the credit card number, and the expiration date to produce a fake card.
Meanwhile, "card-not-present" crimes obtain the cardholders' data to perform online, phone, or other transactions that do not require swiping the card.
Opening a new account with stolen identification
Here are some of the ways others can illegally acquire your details online:
Phishing email that ask you to click a button or link where you must enter your account information
Spyware that enters your device when you download a file
A data breach that results from a hacking attack on an entire organization
Public Wifi networks at hotels or airports that allow online thieves to collect financial data if you saved them in files that have public access
Taking over an account after illegally obtaining personal information
Fraudsters can impersonate you or an account holder and register a change in address after reporting having a "lost card."
How Common Is Credit Card Fraud?
Credit card fraud is a white-collar or nonviolent financial crime that is the most prevalent type of identity theft. In its Consumer Sentinel Network Databook 2020, the Federal Trade Commission (FTC) reported 393,207 credit card fraud cases in 2020.
Do Credit Card Thieves Get Caught?
U.S. law enforcement rarely catches credit card thieves unless authorities physically capture them using the card during an in-person payment.
Most companies can detect fraud through customer and employee tips (43%), internal audits (15%), management reviews (12%), external audits (4%), and accidental discovery (5%).
How Long Does It Take to Get Caught for Credit Card Fraud?
There is currently no data about the average speed of completed credit card fraud investigations. The FTC requires banks to acknowledge cardholder inquiries in 30 days. However, investigations can run for up to 90 days.
What About Jail Time?
Credit card fraud offenders can face jail or prison time based on the punishment their state's laws require.
Penalties depend on the value involved in the card transaction, the circumstances surrounding the transaction, and the person's criminal record.
As mentioned earlier, misdemeanor convictions result in shorter jail sentences, which can last for a few days or weeks at the minimum. Meanwhile, felony convictions may carry prison sentences of more than 20 years.
What Is the Average Sentence for Credit Card Fraud?
Credit card fraud offenders received a sentence lasting 30 months (2.5 years) on average, according to USSC's 2021 report.
Credit Card Fraud Investigations
Credit card fraud investigations typically begin after a cardholder files a complaint. The bank or credit card company has 30 days to acknowledge this complaint and 90 days to investigate the claim.
As part of the investigation, the company gathers and reviews evidence— timestamps, IP addresses, location data, and interviews—to evaluate if the claim is reasonable.
The company also examines whether the cardholder made a past transaction with the merchant and whether the item or service fits the cardholder's usual purchasing habits.
The bank or card issuer can either reject the claim or file a chargeback.
If the firm believes the fraud suggests a more extensive, coordinated scheme, someone from their office can call law enforcement authorities.
How Serious a Crime Is Credit Card Theft and Fraud?
Credit card fraud has become such a sophisticated business. Independent researchers found more than 1.5 million pieces of U.S. bank card information for sale on the dark market.
U.S.-based cardholders have incurred $10.24 billion in combined losses in 2020. The amount made up almost 36% of global card fraud.
Convicted fraudsters must pay fines of up to $25,000 besides court fees. They can also forfeit their assets and face imprisonment of up to 30 years.
Elements of Credit Card Fraud: What Actions Can Lead to Credit Card Fraud Charges?
A person can face criminal charges through any of the following actions:
Shopping in person or online using stolen card information
Opening a new credit or debit card account using stolen card data
Knowingly using a revoked or expired credit or debit card or one that has inadequate funds to cover one's transaction
Possessing, using, producing, and transferring card skimmers and other counterfeit access devices
When Do You Face Charges for Credit Card Fraud?
The court can declare individuals guilty of the fraudulent use of a credit card or financial transaction card (FTC) when they:
Claim to be the owner of a credit card or use it without the cardholder's permission.
Claim to be the credit cardholder of an unissued card or a card that a bank or issuer did not officially release.
Willfully exceed the card's authorized credit line or limit.
Use the card as security for a debt.
Use the card for a purchase, money order, or deposit that is not theirs and involves a counterfeit check.
Falsify their names, assets, liabilities, occupations, or financial conditions to secure an FTC.
Wilfully overvalue their assets and undervalue their debts for an FTC application approval.
Submit a false report of their FTC's disappearance, theft, or loss.
Business owners can also be liable for credit card fraud when they:
Provide goods and services to a customer that uses a forged, expired, or stolen credit card.
Fail to provide goods or services but inform the credit card issuer that the transaction happened.
When Do You Face Charges for FTC Theft?
The following actions constitute credit card forgery:
Taking or withholding an FTC from its owner so you can use or sell it.
Receiving and keeping a lost or mistakenly delivered FTC so you can use or sell it.
Buying or selling an FTC that is not yours.
Owning two or more FTCs, which you or another individual fraudulently obtained.
Using scanning devices to temporarily or permanently save, read, or access information from another card for financial gain.
When Do You Face Charges for FTC Forgery?
Credit card forgery occurs when the following are performed:
Embossing an FTC or encoding credit card information without authorization.
Producing an FTC and claiming it is someone's credit card other than the intended cardholder.
Creating an FTC or sharing the card's information to defraud others.
Altering, duplicating, or encoding FTC data to defraud another.
Signing an FTC that you do not own.
Owning two or more fake FTCs.
Embedding information on a card magnetically or electronically allows its user to make ATM transactions.
Understanding Credit Card and Debit Card Fraud Laws
Federal laws protect credit card and debit card users. At the same time, laws also set penalties for the unauthorized and deceptive use of these cards to acquire goods and services.
For instance, the Electronic Transfer Act (EFTA) protects users from loss, errors, and theft of their debit cards. In case of theft, the law limits the liability to $50 once the debit cardholder notifies the bank within two business days.
What Is Credit Card Fraud Law?
The 1984 Credit Card Fraud Act prohibits using access devices to initiate fund transfers or purchase goods, services, or anything of value.
Access devices cover physical credit cards and their content, such as account numbers and other personal identification.
Credit Card Fraud Laws in the U.S.A.
Besides the 1984 Credit Card Fraud Act, another law that protects cardholders from scrupulous schemes is the Fair Credit Billing Act (FCBA).
FCBA allows consumers to dispute fraudulent credit card charges on their bill within 60 days of the statement date.
Criminal Penalties for Credit Card Fraud
States have distinct penalties for credit card fraud cases. Depending mainly on the dollar amount stolen, offenders can face a demeanor or felony charge.
For example, in Florida, courts look at an offender's credit card fraud history in six-month timeframes.
Judges can impose a year-long jail sentence and a $1,000 fine on defendants for a first-degree misdemeanor if the transaction's value is below $100. This punishment only applies to offenders with one to two cases within six months.
The offense becomes a third-degree felony with a prison sentence of up to five years and a $5,000 fine if the defendant has three or more fraud cases within six months. The value of transactions in felony cases is over $100.
How Severely Is Credit Card Fraud Punished?
The severity of punishment for credit card fraud offenders will depend on the crime's location, the transaction's value, and the person's past fraud cases.
State Crimes
States differ in their penalties for credit card fraud offenders with misdemeanor charges. A jail sentence can last for one year.
Federal Crimes
A credit card fraud case becomes a felony when the transaction's value exceeds the amount that the state law defines as a misdemeanor.
The case also becomes a federal crime when one transports or attempts to transport fake, stolen, or lost credit cards across state lines or through foreign commerce.
Credit card fraud felons will have to serve a sentence in federal prison, which can last for up to 30 years for offenders who committed aggravated felonies in the Virgin Islands.
Defenses to Credit Card Fraud
The prosecutor in a credit card case will aim to prove that the defendant knew about criminal activity and had criminal intent.
As the accused, your defenses include:
Legal authority over the credit card account data
A reasonable belief of permission to use the credit or debit card in question (that is, due to an emergency)
The realization that the card you held was lost or stolen
Intention to return the lost credit card
No plans to defraud anyone
Criminal Defense for the Accused
Prosecutors may want to make a spectacle out of your case and ensure that the public will not deem them lenient in acting on such offenses.
An experienced criminal defense attorney in a credit card fraud case can help you understand your charges and penalties and protect your rights.
Card Fraud Defense Attorney: Start Your Defense As Soon as Possible
Law enforcement typically gets in touch with people before filing formal charges. It is best to contact a law firm as soon as you suspect that you are under investigation for credit card fraud.
A criminal defense lawyer can guide you through the investigative process and help you glean information that can help you avoid charges. Many criminal law firms offer free consultations during initial meetings.
Protecting Yourself From Credit Card Fraud
Major credit card issuers—Mastercard, Visa, American Express, and Discover— have zero fraud liability policies, which free cardholders of responsibility for losses due to unauthorized purchases.
However, if you become a fraud victim, you must immediately inform your issuer to dispute the charge.
Next, review all of your credit card accounts and change your passwords. You may have to notify credit bureaus if you notice several of your cards being used without your knowledge and request a credit freeze.
To reduce risks in the first place, follow these practices:
Be mindful about where your printed statements go.
Fraudsters look for ATM receipts and credit card paper statements in garbage bins. Use a shredder or tear up portions of the document with your personal details.
Check your credit card statements regularly to ensure each charge is yours.
Avoid entering your credit card and personal data on unsecured websites.
Beware of phishing scams. Be careful about replying to email that ask you for your credit card or social security number, especially if you do not know the message sender.
Do not open your financial accounts over public Wifi.
Control the physical exposure of your credit card.
Designate one card for autopay accounts such as subscriptions and bills and another for everyday purchases.
Also, consider using mobile payment apps where you can pay without exposing your credit card number.
References