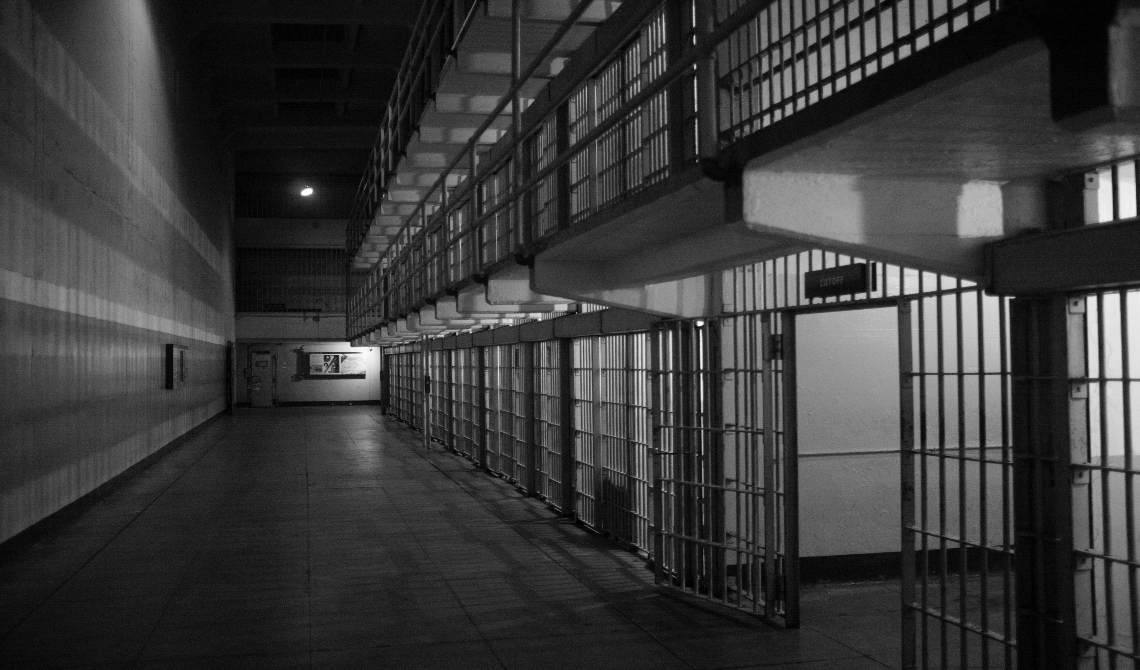 Level 4 prisons are high-security facilities that detain people considered dangerous to society. It's estimated that more than 19,700 prisoners are housed inside these correctional institutions. 
The United States has over 7,000 correctional facilities with more than two million inmates. The agencies that make up the U.S. prison system maintain these prisons functional to keep violent and dangerous people away from the general population.
What do level 4 prisons look like, and how are they different from other prison facilities? Also, how are prisoners segregated into different prison levels?                        
Is there a system used to place inmates into facilities that suit their risk classification?
This article discusses level 4 prisons, their characteristics, and the kinds of inmates they house. Furthermore, this piece expands the discussion to other prison-level types, the designation process, and the committees segregating inmates into different prisons. 
If you need a vast database of prison facilities online, visit LookUpInmate.org. This website offers a handy search engine for all 7,000 correctional facilities in the country. You only need to select the state you want to check, and it will show all of the prisons and jails in that area.
An Introduction to
Prison Security Levels
United States prisons are divided into five security levels, and Level 4 prisons are among the highest. This classification system aims to segregate prisoners according to their security risk level. 
Some prisoners are highly dangerous, and prison officials are forced to take necessary measures to ensure these people are kept under custody in higher security level facilities to face justice. 
Levels 5 and 4 are the highest, while Levels 3, 2, and 1 have relatively lower security levels. 
Prison Authority in the U.S.
The prison authority is the body or agency responsible for the administrative management of all correctional facilities in the United States. State prisons are managed by the state's Department of Corrections (DOC). In contrast, the Bureau of Prisons (BOP) oversees the federal prison system.
Inmate Placement (
Security Level
)
The prison population of almost two million people is segregated into five security levels. These prisoners are classified using a system called inmate placement. 
The placement system reviews inmates and gives them a score, which becomes the basis for which facility they will be housed. A higher score will mean being locked up in a prison with a higher level of security. On the other hand, lower scores mean getting incarcerated in prisons with lower security levels. 
Level 1, Level 2, Level 3, Level 4, and Level 5 Prison Distinction in the U.S.
To better understand the different prison levels in the country, here are brief descriptions of each facility type based on prison-level definitions in California: 
Level 1: Prisons with minimum-level security intended for individuals

awaiting

trial or serving relatively short sentences. 

Level 2

: Prisons with minimum-level security

designed

for people convicted of minor offenses that are punished by jail time.

They are no threat to corrections officers.

Level 3: Prisons with medium-level security intended for inmates with minor to major sentences. 
Level 4

: Prisons with high-level security intended for inmates who have committed serious offenses and need to be placed in separate cells.

Level 5

: Prison

s

with the highest-level security intended for convicted criminals.
Medical and Mental Health Care Levels
Mental and medical health care is also used for categorizing which U.S. prison can cater to a particular inmate's needs. Some prisons are more equipped to help people with mental issues than others. According to the Bureau of Prisons, four medical and mental health care levels exist.
Medical Care Levels 1 to 4:

These

prisons

are categorized depending on the health levels of inmates, the prison's capability to handle medical issues, and its proximity to a medical center. Level 1 is a regular prison with simple healthcare facilities.

Meanwhile

, level 4 is a prison with enhanced medical facilities and in-patient care. 

Mental Health Care Level 1 to 4

: These prisons are categorized on their capability to handle

mental health

issues. Level 1 prisons have no specialized team or facility to address

mental health

problems, while levels 2 to 4 have an increasing number of

mental health

care professionals, psychologists, and facilities they can use to treat and care for inmates with

particular

medical

problems.  
 Prisons Face Security Level Questions
Some people criticize and question the ability of prisons to accurately classify inmates according to their security risk levels, medical health issues, and mental care needs. 
However, despite the lingering questions about the accuracy of inmate evaluations, prison authorities still do this to manage the growing prison population in the United States. 
What Do the Levels of Prisons Mean?
You've got information about the levels of prisons in the first part of this article. Now, let's dive into more specific descriptions of these prison facilities according to federal and state categories. 
The Security Levels in Prison
You can divide U.S. prisons into five categories based on security levels. These levels also determine the kinds of inmates housed in these correctional institutions. 
Minimum-Security Prisons
The lowest security level is minimum-security prisons. These facilities typically house inmates with sentences of less than 10 years for nonviolent crimes. 
Prisoners live in dormitory-style housing, and security is not as high as at other prison levels. Minimum security facilities have few fences and low prison staff. Crime inside these prisons is also uncommon. 
Low-Security Prisons
The next level of security is low-security facilities. These prisons usually hold inmates with sentences of up to 20 years. 
In some cases, low-security prisons are allowed to house sex offenders. This prison type still has relatively low-level security, with two-row non-razor wire fencing and a small number of prison staff compared to higher-level facilities. 
Medium-Security Prisons
The majority of prisoners are housed in medium-security prisons. These facilities have a higher security level than the previous two prison categories. These mid-level prisons have spools of razor wire for perimeter fencing. 
Also, some correctional officers go on security duty to maintain prison order. It's also common for violence to erupt inside medium-security prisons, which makes enhanced security crucial. 
High-Security Prisons
High-security prisons in the United States, also called penitentiaries, house society's most dangerous and violent criminals. Security is high in these facilities, which include walled perimeters with gun towers. Aside from dangerous felons, all prisoners can be housed in high-security prisons.
What Is a Level 4 Prison in the U.S.?
Another term for a level 4 prison in the United States is a maximum security prison. Statistics show that around 12.4% of all federal prisoners are housed in maximum security prisons. 
What Is Level 5 Prison?
In the United States, the 5th prison level is called an administrative prison facility. These are highly specialized prisons that house inmates who are chronically ill, prisoners who are high-escape risks, and notoriously violent offenders. 
A famous example of a level 5 prison is ADX or Administrative Maximum Security Penitentiary. Another name for ADX is "Supermax."
Reception and Classification Process
When prisoners arrive at the prison, they're placed on hold until they've completed the reception and classification process. The length of the process may vary in different states, but in California, the entire process can last up to 90 days.
In the reception and classification process, the inmate's case gets reviewed by a classification committee, which assigns a classification score. 
This score determines which prison security level an inmate will be housed in. Though proximity to family members is considered, getting housed near loved ones is not guaranteed due to many factors. 
What Are Classification Committees?
Classification committees review prisoners and segregate them. In most states, a dedicated group evaluates and classifies inmates before they're sent to their respective prisons. 
In California, two classification committees process the cases of the state's inmates. 
Unit Classification Committee

: A three-person committee that determines an inmate's

custody level

, program assignments, transfers, and changes. 

Institutional Classification Committee

: This committee reviews inmate behavior to determine

administrative segregation

housing. 
What Type Of Privileges Is An Inmate Entitled To While In Reception?
Some prisons have a reception center where the facility receives incoming inmates. Here, the inmate goes through different processes to finalize their entry into the prison. 
In California, certain privileges are provided by the state to inmates during the entire time they're under the reception process. 
Privilege Group Criteria
Prisoners can be categorized into four privilege groups to administer the different needs of inmates correctly.
Group A

: Prisoners diagnosed by a prison physician as disabled and incapable of doing any work or task. 

Group B

: Prisoners involuntarily assigned to half-time work.

Group C

: The general inmate population

that doesn't work or refuses

to work.

Group D

: Inmates in special housing not assigned to part-time or full-time work or program

s

.

Group U

: Prisoners who are still in the reception process. 
Group Privileges and Restrictions
The groups enumerated above have privileges and restrictions provided by the state government. Benefits include family visits, canteen access, telephone use, yard access, recreation and entertainment access, excused time off, and even personal packages. 
Initial Prison Designation
Federal prisoners in the United States are placed in facilities depending on their designation, based on the score given to prisoners after assessment. The class determination is usually completed within three days after receiving the inmate's documents for review. 
Initial Designation Documentation and Process
The Bureau of Prison's Designation and Sentence Computation Center (DSCC) is the main agency that handles the designation process for inmates. The typical designation process in most prisons has methods similar to the example below: 
The designation starts when the inmate is sentenced.

The clerk of the court sends the judge's order to the DSCC.

The U.S. Marshall also notifies the DSCC of the court order and tells

it

that the inmate is ready for designation.

The DSCC then completes all necessary documentation for inmate designation.

It

may ask other agencies for

other

needed documents.

The DSCC performs a classification analysis and determines the inmate's

security level

and designation.   
Factors Considered When Making Initial Designation Determinations
The DSCC considers the following factors when deciding on the initial designation for inmates:
The

security level

of the indicated prison

The supervision needs of

i

nmates

The inmate's physical and

mental health

needs

Proximity to the release of residence

Recommendation of the judge

Separation orders among inmates

Any specific security orders for the inmate

The prison's bed space status
Redesignation and Recalculating Security Point Scores
The DSCC determines the initial inmate designation for incarceration. However, the case manager must recalculate the inmate's security point scores when needed. The prisoner's security classification may change in time depending on many factors. 
Reasons for Redesignations and Transfers
When conducting redesignation assessments, the case manager considers everything that happened to an inmate while incarcerated. Once an inmate designation is changed, it may mean a transfer of prisons.  
Factors that are often used as reasons for redesignation are the following: 
Mental health

status, especially when in need of psychiatric care or

treatment program

An inmate's behavior 

An inmate's request to be transferred to a prison near their loved ones

The inmate

being

part of a particular educational or vocational progra

m
Annual Program Review
The inmate gets their security score reviewed annually. Typically the first review comes after seven months post-initial incarceration. Then, the evaluation happens every year. It's during these yearly reviews that the prison designation is changed if needed. 
Approving Transfers
Once the review determines that an inmate's designation has to be changed, the case manager may request the DSCC to authorize an inmate's transfer to the appropriate facility. 
Suppose the facility is adjacent to the current prison where the inmate for transfer is housed. In that case, the prison warden can authorize the transfer. 
What Can an Inmate Expect Upon Completion of the Reception Process?
Typically, after completion of the reception process, the inmate will be housed inside the facility and placed in programs that suit them. Placement inside a prison depends on the guidelines implemented in a particular correctional facility. 
Prison Security Points
An inmate is evaluated through the use of security points. A person like a case manager calculates these points. These points add up to determine the inmate's score during reviews. 
Base Point Scoring (i.e., Case Factors)
A base point score is a static factor that doesn't change. Optimally, inmates don't want to increase their base scores, as such will influence their security levels. 
A case manager determines if the inmate has an increased base point score. The scores will determine if a transfer to a higher security prison level might be required. 
Base Point Factors
One must discuss the factors enumerated in the following topics to understand how base points affect an inmate's security score. 
Type of Detainer
A detainer score depends on a pending or outstanding offense done by an inmate. Examples of detainer points are the following:
Greatest severity detainer (7 points)

High-severity detainer (5 points)

Moderate severity detainer (3 points)

Low-severity detainer (1 point)
Current Offense Severity
The BOP lists five possible offense severity scores to determine the current offense severity point. 
The score is based on the inmate's offense's severity and the most severe documented offensive behavior.
Greatest (7 points)

High (5 points)

Moderate (3 points)

Low-moderate (1 point)

Lowest (0 points)
Criminal History Score
Another factor determining designation is the inmate's criminal history score. The more crimes an inmate has committed, the higher their score. The information used to determine the score comes mainly from the pre-sentence report. 
These points are based on the U.S. sentencing guidelines' criminal history point total, as ruled by the judge at sentencing.
The criminal history point total correlates to security points which influence the designation process. The point system of criminal history is the following:
13 or more (10 points)

10 to 12 (8 points)

7 to 9 (6 points)

4 to 6 (4 points)

2 to 3 (2 points)

0 to 1 (1 point)
History of Escapes and Escape Attempts
The total number of escape and escape attempts also affect an inmate's score. The case manager examines two types of escape to determine an inmate's score. 
A minor escape is escaping from a program or open institution with any violence involved. An example is escaping from a

minimum security facility

. 

A serious escape is escaping "secure custody" with or without violence. Escaping from higher security prisons fits this category. 
History of Violence
One major factor determining a prisoner's score is their history of violence, including violence done behind bars. Two types of violence histories are considered.
Minor violence involves an inmate's aggressive or intimidating behavior without any fights.

Serious violence involves violence that causes bodily harm or even death. 
Voluntary Surrender Status
Voluntary surrender is a mitigating point that can lower an inmate's security score. If the inmate voluntarily surrenders and is well-documented, the inmate gets three points deducted from the overall security score. 
Age
The inmate's age is also one of the factors considered when determining the security score. Here is the points list for this category:
8 to 24 (8 Points)

25 to 35 (4 Points)

36 to 54 (2 Points)

55 and more (0 Points)
Educational Level
An inmate's education level can help lower their scores while in prison. Also, if one is actively undergoing an education program behind bars, the inmate gets one point only. Inmates who don't participate in education programs get two points. 
Drug or Alcohol Abuse
Cases of alcohol or substance abuse may increase an inmate's score. The BOP assigns one point to inmates who've taken and got convicted for drug or alcohol use within five years. 
Custody Points Scoring (i.e., In-prison Factors)
An inmate's behavior in prison dictates custody points. The points for this category are determined by custody point factors, which are discussed below.
Custody Point Factors
Here are some custody points factors that case managers use to determine the overall inmate's points:
Percentage of

time s

erved

Program

p

articipation

Living

s

kills

Type of

disciplinary i

nfraction

s

Frequency of

disciplinary i

nfraction

s

Family and

c

ommunity

t

ies
Percentage of Time Served
The amount of time already served by an inmate is also a factor in determining the security score. Here are the points associated with the percentage of time served:
0 to 25% (3

p

oints)

26 to 75% (4

p

oints)

76 to 90% (5

p

oints)

91% or more (6

p

oints)
Program Participation
Inmates pursuing programs provided by the criminal justice system as part of rehabilitation can also affect an inmate's security score. The BOP assigns three categories for this, which are:
Good (2 points)

Average (1 point)

Poor (0 points)
Living Skills
Here, the case manager assesses how an inmate lives behind bars. Factors like demeanor, behavior, attitude, and personal accountability are considered to get an accurate score. 
Type of Disciplinary Infraction
Another crucial factor in determining the security score of a prisoner is the number and type of disciplinary infractions incurred. More incident reports of troublesome behavior in prison likely result in scores that can increase one's security level.
Frequency of Disciplinary Infraction
Here are the points for the frequency of disciplinary infractions committed by an inmate. These points are included in the calculations made by the case manager to determine security score and designation. 
None (3

p

oints)

One incident report

  (2

p

oints)

Two to five

incident report

s (1

p

oint)

Six

incident report

s or more (0

p

oints)
Family and Community Ties
Finally, an inmate's attempt to again build ties and relationships with their family and community doesn't go unnoticed. These positive behavior seen in inmates can help improve their standing in prison. Such behavior may result in getting favorable scores and designations for the inmate. 
Final Prison Security Level Determination
The case manager and the BOP consider all points an inmate gains while in custody. The primary and custody scores are calculated, and a final security level is determined. 
Federal Prison Security Levels
Points Tables
Security level determination is more complex as there are considerations that the case managers and BOP use to make a final decision. However, here is a simple overview of how the scoring system works. 
The following are two tables for male and female inmates. The scores an inmate accumulates are checked against the bullet points below, showing an inmate's security level. 
Male Inmate Prison Security Level Table
Minimum Security

: 0 to 11

p

oints

Low Security

: 12 to 15

p

oints

Medium Security

: 16 to 23

p

oints

High Security

: 24 or more

p

oints

Administrative Security: All

p

oint

t

otals
Female Inmate Prison Security Level Table
Minimum Security

: 0 to 15

p

oints

Low Security

: 16 to 30

p

oints

Medium Security

: N/A

High Security

: 31 or more

p

oints

Administrative Security: All

p

oint

t

otals
Overriding
Prison Security Level
Calculations
Aside from the designation determined by the inmate security scores, two other factors can override the decision: management variables and public safety factors. 
Public Safety Factors (PSFs)
The following are public safety factors that can override the determination or designation issued by the BOP. 
Disruptive Group
If an inmate is part of a known disruptive group, it can override the security scores. For safety reasons, a transfer to higher-level prisons may be required.
Greatest Severity Offense
If an inmate commits a severe offense, it can override designation policies. Determination of the graveness of a violation depends on the type of crime and how prison authorities determine the situation. 
Sex Offender
Suppose an inmate is a known sex offender and happens to commit violations of a similar nature in the present. This factor can override the security scores and place the offender at the appropriate security level. 
Threat to Government Officials
Inmates who have threatened a government official can be placed in a low-security prison at the minimum. 
Deportable Alien
A deportable alien applies to inmates who are not U.S. citizens. Inmates who fall under this category will be placed in a low-security prison at the minimum. 
Sentence Length
Inmates with few years left on their sentence will be deemed less of a security risk compared to those who have long sentences to serve. As an example, here's a computation of the scores depending on the remaining sentence terms:
30+

years remaining to s

erve (

h

igh

s

ecurity

)

20+

years remaining to s

erve (

m

edium

s

ecurity

)

10+

years remaining to s

erve (

l

ow

s

ecurity

)
Violent Behavior
This public safety factor applies only to women inmates. An inmate who has incurred two disciplinary findings or convictions of severe incidents of violence within the last five years is likely to get housed in a low-security prison.
Serious Escape
If there's an incident of serious escape from secured custody, the BOP is required to place inmates into specific prisons. The serious escape public safety factor applies to incarcerated people of all sexes.
Female inmates with a history of serious escape within the past 10 years will go to an administrative unit in Federal Medical Center (FMC) Carswell. If male, he will go to a medium-security prison.   
Prison Disturbance
When inmates directly cause a disturbance in prison, like inciting a riot, they will be placed into specific prisons. For females, it's the FMC Carswell administrative unit. For males, they'll be housed in a high-security prison. 
Juvenile Violence
Any juvenile violence or aggressive behavior will also override the determinations of the case manager or DSCC. 
Serious Telephone Abuse
Any illicit use of telephone privileges, mainly if it communicates threats of bodily harm, death, homicides, or assaults, can lead an inmate to serve time in a low-security prison. 
Management Variables (MGTVs)
Here are the factors that can affect the management variables overruling the DSCC's determinations: 
Judicial Recommendation
When a judge orders a specific placement for a criminal, that will be followed, and scoring will no longer apply to these cases. 
Release Residence
When inmates are nearing release, the management variable can be cited to allow a transfer of prison. Usually, this variable is used when an inmate is within 36 months until release. 
Population Management
Inmates may be placed in another prison due to overcrowding. In many cases, inmates are bumped to other security levels because U.S. prisons fill up fast. 
Central Inmate Monitoring Assignment
Inmates need added supervision like those under Central Inmate Monitoring Assignment. They are also placed in prisons where they can be adequately supervised. 
Medical or Psychiatric
Once inmates show signs of medical or psychiatric issues, they can be placed in medical centers. 
Program Participation
When prisoners are part of a program, they can be placed in lower security prisons to continue with their program. 
Work Cadre
When a prison doesn't have a satellite prison camp, inmates can work outside the prison's perimeter. 
PSF Waived
When public safety factors are imposed, inmates should be placed in a security level that's one level lower than their actual score. However, this factor can also be waived. 
Long-Term Detainee
Detained immigrants that are refused entry into their respective countries are among the examples of long-term detainees. These inmates are evaluated and placed in specific prisons decided by the authorities.  
Greater Security
When an inmate poses a more significant threat than their current security level, they can be relocated. 
Lesser Security
It may get lowered when inmates pose little threat compared to their current security level. 
Quality of Life in Different
Federal Prisons
The agencies in the U.S. prison system are responsible for maintaining the quality of life inside federal or state prisons. These involve proper inmate management and the improvement of different structures and facilities needed to cater to the needs of millions of inmates in the country. 
List of Level 1, Level 2, Level 3, Level 4, and Level 5 Prisons in the U.S.
For a complete list of prisons in the United States, you can visit LookUpInmate.org. This site gives you access to more than 7,000 correctional facilities nationwide. You can get links to prison websites, contact information, and more. 
Administrative Security Prisons
Here are examples of administrative security prisons that are under the management of the Federal Bureau of Prisons. 
Federal Medical Centers (FMCs)
FMCs house prisoners who need ongoing medical attention. These facilities house a few prisoners.
Medical Center for Federal Prisoners
An example of this type of facility is MCFP Springfield, the BOP's primary lockdown facility for mental health. Inmates with severe mental illnesses are housed in this facility. 
Federal Detention Centers and Metropolitan Detention Centers
These centers are primarily used to house pretrial detainees and those awaiting sentencing. 
Federal Transfer Center
Facilities, like a federal transfer center, act like transit hubs for inmates being transferred or transported to another facility or location. 
Metropolitan Correctional Centers
Facilities located in urban areas are called MCC facilities. These correctional centers also house pretrial detainees and those who are awaiting sentencing. 
Administrative-Maximum Security Penitentiary
ADX Florence is a maximum security administrative facility. Severely violent and dangerous inmates are held inside this highly secure prison. 
References
1. Mass Incarceration: The Whole Pie 2023
https://www.prisonpolicy.org/reports/pie2023.html
2. RECEPTION AND CLASSIFICATION PROCESS
https://www.cdcr.ca.gov/ombuds/ombuds/entering-a-prison-faqs/
3. Level 1, level 2, level 3, level 4, and Level 5 Prisons In California
https://www.prisonsinfo.com/level-1-level-2-level-3-level-4-and-level-5-prisons-in-california/
4. Correctional Institutions
https://bjs.ojp.gov/topics/corrections/correctional-institutions