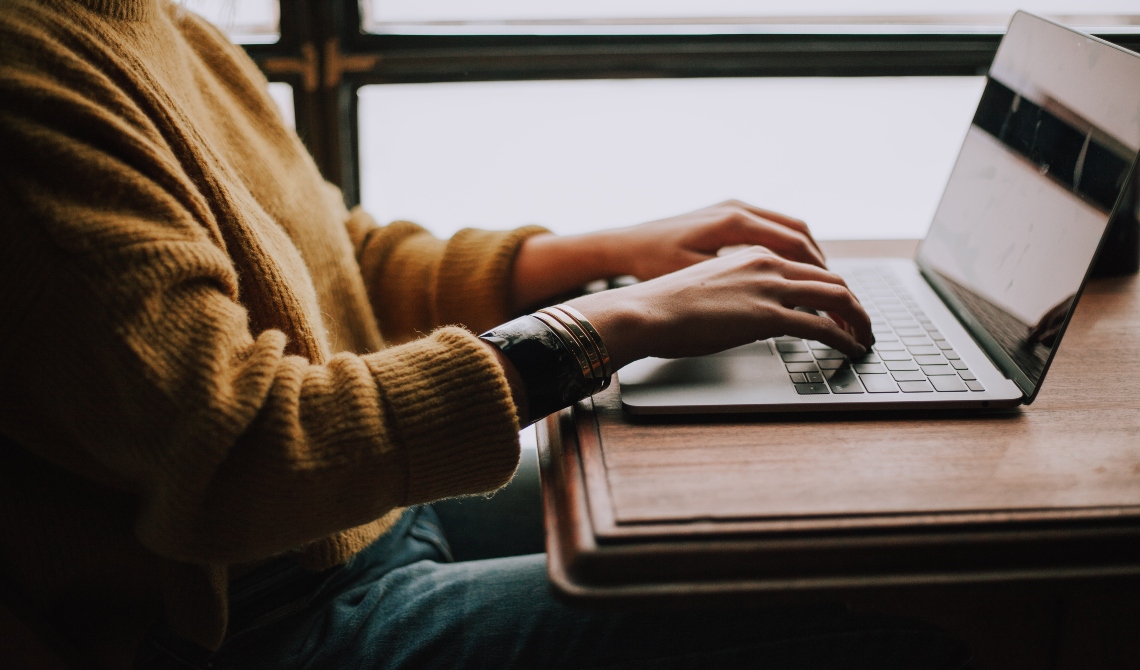 A 2021 Prison Policy Initiative report indicated that parole boards in the United States granted fewer release orders in 2020 than in 2019 despite the pandemic.
This data suggests that obtaining parole in the U.S. can be a complicated and challenging experience. 
Suppose you have a loved one serving time in federal or state prison eligible for parole. In that case, knowing how to write and address parole support letters to the parole board may help their chances of receiving parole.
LookUpInmate.org is an all-in-one site offering essential information on inmates and correctional institutions countrywide, including writing parole support letters. We can also help locate inmates in New York, California, and Texas.
Read on to learn why you should write a letter of support and the guidelines for writing a support letter, including proper formatting and what information to include.
What Is a
Parole Support Letter
?
Parole letters of support usually come from friends and family members who want to demonstrate an inmate's willingness and readiness to reenter society to the parole board.
Parole boards consider several factors before letting a candidate return to the community. For example, the inmate's strong community support could significantly impact a board's decision regarding granting an early release.
Most of the time, inmates with a reliable support system have a higher chance of getting parole than someone without such a privilege.
Consistent community support indicates that there are people who can help facilitate the inmate's reintegration into society.
Are You Eligible to Write a
Parole Support Letter
?
Anyone who can give meaningful, positive, but honest feedback regarding an inmate is qualified to write a parole support letter. These people include the following:
Family members

Close friends

Former coworkers 

Counselors

Managers or supervisors

Teachers or coaches
Aside from these people who have, in one way or another, a relationship with the inmate, the offenders themselves can write their own support letters.
Why a
Parole Support Letter
Is Necessary
Individuals write parole support letters for various reasons. For example, they might do so to provide compassionate early-release letters.
These letters request the federal prison to grant an inmate early release or reduce their sentence. 
These letters are added to the inmate's case files and contain reasons for the petition, including terminal or severe medical conditions or an incapacitated child or spouse needing support.
A well-crafted parole support letter from the inmate's reputable friend or relative can positively affect the parole board's opinion regarding the inmate's fate in the prison system. 
However, inmates themselves must demonstrate the truthfulness of these positive notes about them by exhibiting "good behavior" in jail or prison.
Displaying positive characteristics helps increase the likelihood of the parole board approving the inmate's application. 
Who Should Write the Support Letter?
As indicated above, individuals interested in recommending someone for parole can write parole support letters.
Write a
Parole Support Letter
Letters from upright citizens may help advance the inmate's parole prospects. Consequently, writing persuasive and understandable support letters is crucial.
While there's no standard format for parole support letters, your letter must be clear, logical, and, if possible, concise.
Here are several suggestions to assist you in drafting a letter of support:
Gather Important Details
Parole officials review support letters meticulously, so ensure that your letter contains accurate information. Reading your letter is also more convenient if you only put relevant details. 
Considerations
Parole boards might consider the following factors when assessing your support letter:
The severity of the offense

The length of the initial sentence

The length of time served by the inmate

The inmate's age and health condition

The inmate's criminal history
Use Professional Formatting and Proper Spelling and Grammar
Preferably, use the formal business letter format for your parole letter. Check spelling and grammar. 
 You can also have a professional proofread the letter, especially if you want to be more precise and persuasive but do not have the necessary writing skills. Taking these steps can increase the credibility of your letter. 
Use Respectful Language
Use a formal and professional tone, and refrain from using slang as much as possible. 
Sign the letter by writing "Sincerely" or "Respectfully Yours," Add one space above your full name to place your signature.
Be Sincere
While your letter should sound professional, using a letter template or hiring a professional writer is not always necessary. Avoid writing a "form letter" instead of being genuine and writing from the heart. 
One option is to express one's emotions. For instance, inmates can show remorse about their crime and joy and excitement at the prospect of being released from prison. 
If you are writing on behalf of a loved one, inform the parole board that you care for the offender and are ready and able to support them outside prison.
Writing a Parole Support Letter
You can use the sample letter of support and the general guidelines below when writing a specific support letter. 
Date
You are not obligated to place a personal letterhead. However, it is advisable to express yourself professionally. You can start by following a logical format.
On the letter's top-right side, indicate the date when you are writing the letter.
Your Address
Your letter should include your address (city, state, and ZIP code).
Parole Board Address
Your letter should also contain the following information:
The parole board's jurisdiction

The parole division's address, including city, state, and

ZIP

code.
Salutation
Here's an excellent example of a salutation or greeting which you can modify: "Dear Honorable Members of the Parole Board:"
Subject Line
The subject line indicates your letter's objectives. Here's an example of a subject line in a parole support letter:
Re: Prisoner's name, DC# (ID number from the department)
Opening Paragraph or Introduction
As you may have inferred from the information above, opening paragraphs must contain the following information:
Your name, age, and, if applicable, your title and profession

Your relationship with the

inmate

, including how long you have been friends or acquainte

d

Your letter's primary intent
Body Paragraphs
The body paragraph is probably the most challenging part of your support letter because it elaborates your argument for your loved one.
There's usually no minimum or maximum number of body paragraphs, so you can write as many paragraphs as possible to help your letter stand out.
However, you can do the following to write effective body paragraphs:
Explain your reasons for believing the inmate deserves parole.

Demonstrate the inmate's potential to be a productive and law-abiding citizen after release.

Give evidence that an inmate is a good person despite

their

criminal record.
Closing Paragraph
Conclude the letter with a quick remark expressing your confidence in your loved one and offering contact information for any questions.
Sending a Parole Support Letter
You should mail your support letter to the provided address or email it to the parole board.
Each state has its own guidelines for parole, so you must look for further information regarding parole support letters from your state's board of pardons and paroles.
How Often Should You Send a Parole Support Letter?
Some suggest writing parole support letters twice a year, not just at the time of the parole interview. 
What to Write in a Letter to the
Parole Board
Here is a sample checklist of what to include in your parole support letter:
Your relationship with the inmate

Your plan to support the parole candidate after their release

Updated contact details

An acknowledgment of the inmate's particular offense
Relationship With the Offender
Here are four things to do or remember when describing your relationship with the inmate in the letter.
Tell how long you have known the applicant and up to what extent.

Remember that the letter is not the place to minimize or justify the offender's crime.

Specify the qualities of the inmate that assure you they will not be a threat to society or violate their parole provisions.

Support letters must flat-out acknowledge the inmate's shortcomings and their consequences.

 
Accountability
Avoid excusing or downplaying the offense, whether you are a supporter or the parolee. Consequently, do not claim or imply that the individual is innocent. 
Parole boards are more likely to award parole to individuals who take responsibility for offenses. Suppose you deny the convicted individual's guilt. In that case, their chance of getting parole may drastically decrease.
Evidence of Changed Behavior
A parole board is more likely to grant parole to applicants who have improved their behavior and lives. This scenario applies whether the parole candidate is a first-time or repeat offender.  
Add proof if you have any. For instance, you can say that the inmate is undergoing therapy or pursuing education.  
Plans for the Future
People with solid support systems are less likely to recidivate (commit another crime) after early release.
That's why parole boards often inquire whether the applicant has positive social support outside the correctional institution.
Consequently, your support letter should explicitly say that you intend to assist the inmate's reentry to society through support networks.
For example, you could inform the board that you know people who can provide the inmate with a place of residence or potential employment and financial support during the reintegration process.
However, do not include empty promises or improbable predictions. Do not claim that the inmate has a job or a place to stay waiting for them unless you can verify it is true.
Providing incorrect information may undermine the inmate's chances of getting parole.
Getting the Content Right on a Parole Letter
Here is a sample content flow in a parole letter:
Introduce yourself in the

first paragraph

. In this part, you can state your complete name, profession, or employment status.

Detail your relationship with the applicant in the second paragraph.

Aside from clarifying your relationship with the inmate, you can highlight their commendable traits in this section and share pleasant memories with them.

In the third paragraph, give demonstrable reasons for your confidence in the inmate's positive change. Tell the parole board that an inmate is a good person and not likely to reoffend.
You can also describe how you and your community intend to provide the candidate with a supportive social environment.
Finally, conclude your letter by affirming its accuracy. Restate or summarize your rationale for why your

loved one

deserves the parole grant. 
Making a Parole Letter Professional
Parole letters are official documents, so they must be understandable and presentable. 
You can make them professional-looking by putting on a letterhead containing the address of the parole board, its contact information, and the date of writing.
Tips for Writing a
Letter of Support
Here are a few suggestions regarding formatting and layout:
If possible, type (not write) the letter on plain white paper. 

Use

c

orrect punctuation and capitalization. 

Consider single-spacing to make your letters more readable.  
If you use the block or modified format, "left justify" every paragraph in the letter body. Meanwhile, indent each section if you're using the semi-block format.
Parole Support Letter
Sample
Here's a sample support letter that a mother can write on behalf of her son in prison:
[Date]
[Your complete address]
[Your city, state, ZIP code]
Re: [Inmate's name], DC# (Inmate number assigned by the department)
[Parole board jurisdiction, for example, Texas Department of Criminal Justice of TDCJ Parole Division]
[The parole board's specific address]
[The parole board's city, state, and ZIP code]
Dear Honorable Members of the Parole Board:
I am [your full name], mother to [inmate's full name].
I felt so proud when my son was born, and I remain proud to be a mother to my child. 
He may have made terrible mistakes in the past, but my son is still the loving and kind-hearted person I know. He's a good man, even if many consider him only a number in the system. 
In my opinion, my son has served his sentence and has earned the right to live with me at home.
I now find it challenging to visit him due to my deteriorating health. However, I still see him as much as possible. 
If my son can get an early release, please let me know.
Several friends are willing to support my son if he ever returns home. They are eager to offer him a job in their company, so all he needs now is a chance in life. My son has missed out big time on his own son's life. My grandson recently graduated from college and will soon be a father.
All I ask is for you to allow me and my grandbaby another opportunity to be with my son.  
Sincerely,
[Your full name]
[Relationship to inmate]
[Phone number]
Frequently Asked Questions (
FAQ
s
)
1. How many letters of support should I write?
There's no official rule on how many letters of support a parole candidate can present to the parole board.
However, some suggest 3 to 10 support letters are enough for a parole hearing. 
2. Can you email a parole support letter?
Some jurisdictions accept parole support letters sent through email. However, it is advisable to read the state prison policy regarding where and how to send your letter.
3. How do you write and address a letter on behalf of an inmate?
As indicated above, you don't have to use an official template when writing on behalf of an inmate. That said, your letter should contain detailed, straightforward, and structured information.
Here are six points to remember when writing on behalf of an inmate:
Choose an appropriate

letter format

(you can't go wrong with a

professional letter

). 

Introduce yourself. 

Explain your relationship with the offender and why they deserve a

second chance

.

Explain how you would support the inmate's rehabilitation, including whether you plan to enroll them in appropriate

treatment programs

. 

Conclude your support letter with respect. 

Ensure that you send the letter to the parole division's address. You might also have to know its

PO box

number.
If unsure, you can use the online letter samples to help guide you on the letter's form and content.  
4. Does the parole panel look at support letters?
Yes. These letters are kept in the offender's case file. The parole officers will examine them during the parole review process.
5. What kind of information do you include in a support letter, and where do you send it?
Include information like potential employment, available treatment programs, residence, transportation, and other details to help the parole panel decide.
Ensure to mail it to the parole board's address. Include pertinent details like the name of the parole officer, the inmate's name, and the inmate number.
6. Will a large number of petitions and letters make more of a difference to the parole panel than just a few?
No. The content of the letters matters more than the volume of petitions. It could help your friend's or loved one's case if you clarify the nature of support — vocational, financial, or residential — you intend to give them.
7. Will the board accept the certificates and course completion information I am sending for consideration when they review my loved one for parole?
Some states, like Texas, accept copies of certificates and course completion information. 
However, note that the offender's completed programs and certifications might already be included in the interview or case summary of the institution that the designated parole officer submits to the board for review.
References
1. Parole boards approved fewer releases in 2020 than in 2019, despite the raging pandemic
https://www.prisonpolicy.org/blog/2021/02/03/parolegrants/
2. Beyond Basic Needs: Social Support and Structure for Successful Offender Reentry
https://epublications.marquette.edu/cgi/viewcontent.cgi?article=1096&context=socs_fac
3. Writing the Basic Business Letter
https://owl.purdue.edu/owl/subject_specific_writing/professional_technical_writing/basic_business_letters/index.html
4. Parole Support Letter Suggestions PEP Family Program
https://family.pep.org/cleveland/wp-content/uploads/sites/3/2018/09/Parole-Letter-Suggestions-for-families-Final-06-09.pdf
5. Frequently Asked Questions (FAQ)
https://www.tdcj.texas.gov/bpp/faq/SupportLetters.html