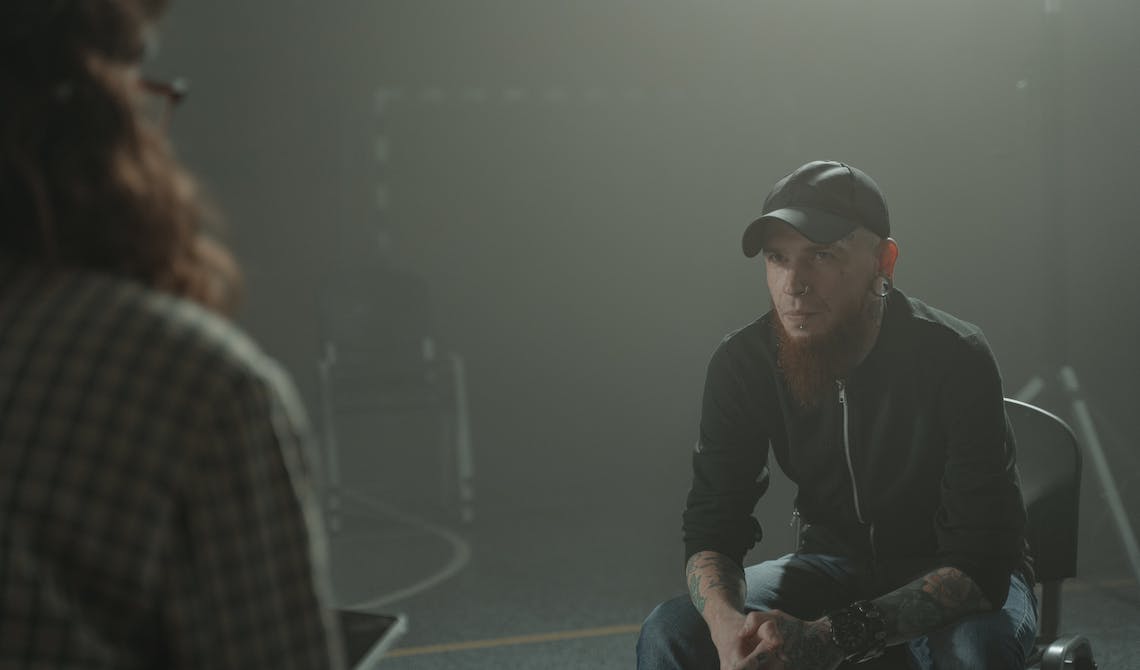 A prison release is intended to start an inmate's renewed life. However, many previously released prisoners don't experience the life they hope to have.
Most ex-inmates experience barriers that prevent them from being successful in the outside world. As a result, they're forced back into hardship and crime. Help for prisoners after release is crucial because the moment they're alone in the world is when they're most vulnerable.
This article touches on the issue of recidivism, or the tendency of a prisoner to relapse into criminal behavior after being released from prison. Recidivism is one of the primary reasons for most reincarcerations in the United States.
This article also discusses the various programs given to prisoners before and after their release, the organizations ready to help, and the benefits ex-convicts can get from agencies like the Social Security Administration.
A prison release is a crucial moment in a prisoner's life. It's a day of hope and the start of one's road to a better future. If you have a loved one behind bars, you can get information about their release date by visiting LookUpInmate.org.
Our website lets you get your loved one's estimated prison release date. You can prepare for that eventful day and greet your loved one with a smile, reassuring them that life will only improve from then on.
Introduction
Over 10,000 inmates are released from America's federal and state prisons every week. Around 650,000 people walk out of incarceration every year. However, America's prison population is continuously increasing. Why is this so?
One reason for this paradox is that two-thirds of prisoners released yearly will eventually return to jail in three years.
Many people who run into the law get stuck in a loop they can't escape. For this reason, ex-prisoners need more help to ensure they don't get reconvicted.
Prisoners and Prisoner Re-entry
The Department of Justice (DOJ), the Federal Bureau of Prisons (BOP), and the Council of State Governments Justice Center work together to ensure the welfare of prisoners set for re-entry into society.
This network of government agencies is the country's criminal justice system. This network, alongside various nonprofit organizations, aims to ensure justice is served and rights are protected through due process.
Included in America's criminal law are procedures involving the eventual release of inmates. However, many ex-inmates' problems lie beyond the paper-thin boundary between the criminal justice system and freedom.
The plight of inmates outside prison is not easy, and this is what this article focuses on.
Benefits After Incarceration: What You Need to Know
Life after incarceration is not as easy as many may think. People might only focus on the fact that inmates got their freedom and should be happy now. However, that's not the case for many ex-inmates.
Four invisible barriers prevent ex-inmates from becoming successful in life. These barriers are the following:
Ex-prisoners can face unemployment, especially if employers prefer hiring people without a

criminal record

.

Lack of education is a problem for ex-inmates because access to grants is cut off to ex-prisoners due to federal or state laws determining who is eligible for educational assistance.

Homelessness

is another problem for people released from prison because of the regulations followed by public housing authorities that can filter out applicants with

criminal records

from getting this much-needed assistance.

Ex-convicts lose their ability to vote when incarcerated and can't elect someone to represent those released from imprisonment.
These four barriers have a significant impact on the lives of ex-prisoners. For this reason, benefits are crucial for people released from imprisonment.
The following sections discuss the benefits inmates can claim from agencies like the Social Security Administration (SSA). 
Social Security and Supplemental Security Income Benefits
People released from prison may be eligible for retirement, survivors, and disability benefits if they've contributed enough years.
Furthermore, if the inmate is 65 or older, has a disability, or is impoverished upon release, they can be eligible for Supplemental Security Income (SSI) program benefits.
Social Security's Definition of Disability
The SSA provides disability benefits to those who fit the requirements.
For the agency, you're considered disabled if the following are true:
You can't do now the work you can do before.

The SSA determines that you can't adjust effectively to other jobs because of your medical condition.

Your disability has

lasted

for at least one year or is expected to last more or even result in death.
Benefits to people with disability may extend to the following individuals:
Your child under 18 years of age

Your child with a disability before 22 years of age

Your wife aged 62 or older

Your wife who is caring for your child under 18 years or with a disability under 22 years
Former Offender Re-entry Programs and Resources
Aside from the government, other re-entry programs and resources can help former offenders. Most of these programs are provided by advocacy groups aimed at helping people released from prison.
CareerSource Central Florida
This agency in Florida curates local talent for businesses to promote the community's growth in Central Florida. To help ex-inmates adapt to life outside prison, this group provides one-hour workshops tackling the barriers for ex-inmates.
Also, the workshops cover other topics like job training and job hunting. Finally, the group provides access to resources that could help ex-inmates overcome the hindrances to employment.
Abe Brown Ministry
A faith-based organization based in Tampa, Florida, Abe Brown Ministry created a 12-month "transitional living program" to motivate ex-offenders.
The program is designed to provide housing, employment assistance, and a mentoring program focusing on coaching people released from incarceration to rejoin society.
His Healing Hand
A non-denominational ministry in Orlando, Florida, His Healing Hand ministry works with ex-offenders during their post-release life.
This ministry provides assistance programs for finding employment, housing, and job training to inmates. Also, the website maintains a list of companies willing to hire former inmates.
His Healing Hand maintains a working partnership with Final Freedom Aftercare that provides similar services to people living in Orange and Seminole counties.
Sex Offender Housing of Florida
People convicted of sex offenses have a lingering stigma that may affect people's perception of them even after they're released from prison.
Sex Offender Housing of Florida is an organization that assists former prisoners in locating safe housing. However, housing availability depends on whether one meets the criteria of each placement.
Pinellas County Ex-offender Re-entry Coalition (PERC)
PERC was created to help people released from prison successfully reenter society. This coalition helps ex-inmates find employment, housing, and transportation.
The PERC also help ex-offenders prepare their resume and other documents needed during a job interview.
Opportunities Industrialization Center of South Florida (OIC)
The OIC of South Florida provides education programs like learning computer skills, resume preparation, and job interview presentation skills. The OIC also has a mentoring program that works one-on-one with ex-prisoners to assist them in landing decent jobs.
Transition Inc.
Transition Inc. is a service center offering job training and placement opportunities to help people released from prison in Miami, Florida.
This organization maintains a database of 3,800 employers willing to hire ex-offenders. It also provides interview training to help ex-prisoners present themselves when applying for jobs.
Ex-Offenders
Ex-Offenders is an online resource for information useful for post-prison life. This online hub helps people released from prison gain employment through its list of employers actively seeking qualified people despite having criminal records.
The Ex-offenders website provides links to different re-entry programs in Florida as well.
Project 180
Another organization created to help previously incarcerated individuals is Project 180. This organization offers structured apprenticeship programs to prepare ex-inmates for successful reintegration into society.
Programs provided by Project 180 are organic farming, construction, and business. The apprenticeship program lasts for two years, during which the ex-inmate receives education programs, housing, and training.
Project 180 also provides networking contracts to ex-inmate applicants when they complete the apprenticeship program.
Clifford Hills Community Outreach Center, Inc.
The Clifford Hill Community Outreach Center in Tampa, Florida, is a faith-based organization that provides programs to assist ex-offenders in finding suitable housing.
This outreach center offers furnished apartments to ex-inmates accepted to the program and clothing. Moreover, this center offers bus services to program participants and also provides employment opportunities.
Operation New Hope
Providing support, job, and life skills training for people previously incarcerated is the focus of Operation New Hope.
The ONH created a Ready4Work program that implements a four-pronged approach, which is the following: 
Case management

Job training

 

Mental health

support

Job placement assistance.
Prisontalk
Ex-prisoners and their family members can visit the Prisontalk website for helpful information concerning life after prison release. This website provides tips and strategies for finding employment and housing opportunities.
Previously Incarcerated Offering Support to Recently Released Prisoners to Cope With Post-prison Life
One strategy mental health professionals employ to help inmates succeed in reentry is to train former inmates who have successfully regained their lives after leaving prison.
These former inmates now live new lives and can advise those still at their starting line.
Sometimes, the only way to understand another person's plight is to experience what they've experienced.
Chicken and Egg
A prison release should be a second chance for an ex-prisoner. However, this is not the case for many released prisoners, as most get reconvicted due to committing crimes.
The criminal justice system works tirelessly to resolve recidivism from happening to inmates. Recidivism is the tendency of a person released from prison to relapse into criminal behavior after release.
However, the problem is that the recidivism cycle is a chicken-and-egg dilemma. Prisoners may not see the life they dreamed of after jail, encounter hardships, and so return to doing crime.
Research shows that the mindset of an individual before release is a crucial factor that may determine if they would relapse into crime. Studies show that prisoners need a strong and supportive prison system that helps inmates prepare for reentering society.
The chicken-and-egg dilemma or the reincarceration loop experienced by recidivists can be resolved through effective reentry centers.
These services must focus on the following:
Treatment programs

for physical and

mental health

Housing assistance to reduce cases of

homelessness

Access to quality education
A prisoner's successful reentry depends on the quality of pre-release preparations and post-release assistance provided by government and nonprofit organizations.
Easing Community Reentry
A prisoner's reentry into society is not a simple thing. As previously mentioned, the effectiveness of reentry depends on the quality of support an inmate receives before and after release.
Government benefits provided by the SSA are some of the help inmates can get to improve their chances of post-release success.
Therapeutic Complexities
Life's ups and downs can dramatically affect an individual's mental health. This fact is magnified as ex-inmates constantly experience and live a "handicapped" life.
Due to their criminal history, inmates experience barriers to success, many of which prevent them from accessing the benefits society can provide. So, inmates must have mental health support as problems start complicating things.
What Is the Purpose of the Programs?
The government's inmate programs aim to ensure inmates' transition into society seamlessly while ensuring public safety.
However, incarceration also limited the prisoners' ability to learn and improve their careers. After spending months and years in prison, life behind bars stunted their social growth.
Inmate programs focus on developing the following:
Basic life skills

Vocation and academic education

Medical treatments, especially for cases of

substance abuse

and

reentry services

 
Vocational and work release programs help inmates find stable jobs after prison. Also, reentry programming is crucial to reduce the number of victims, making communities safer.
Guidance for Government on the Design and Operation of a Constitutionally Valid "Voucher"-Based Delivery System of Reentry Services for Ex-offenders
The government is inclined to impose the voucher system for beneficiaries to choose their government-funded service provider. Many believe that the supply, variety, and reentry service remain available through a voucher-based program.
Here are the essentials of the voucher-based system of reentering assistance.
The choice of

providers

is possible in a voucher-based delivery system. The inmate has an independent and private choice of where to get their

reentry service

. As a result, the list of services in a voucher system must include faith and non-

faith-based

providers

.

Public funds follow the client because the government pays the service

provider

chosen by the inmate. The

provider

chosen by an inmate, whether secular or

faith-based

, profit or

nonprofit

, will get paid accordingly on an agreed per capita service fee.

Religious neutrality is one of the factors used in a

reentry

pilot program to advance a secular social service for returning offenders to reduce

recidivism rates

.

Broad availability is essential to ensure the service is accessible to many individuals. Prisoners won't have to undergo preselection based on faith or interest if services are broad.
Training on How Re-entry Halfway Houses Can Apply for Federal Bureau of Prison Contracts
The BOP cooperates with residential reentry centers (community corrections centers and halfway houses) to provide adequate housing to inmates. Also, training assistance is given to prisoners nearing the completion of their sentence.
RRCs provide prisoners with the following services:
Structured and supervised counseling

Job placement

Transitional drug abuse treatment

Housing assistance
These kinds of services must be available to people released from prison so that they can start rebuilding their lives.
How Many Prisoners Obtain Academic Qualifications During Their Time Behind Bars?
Statistics show the number of people who participated in and benefited from prisoner release programs from 2020 to 2021.
Note that the numbers shown below are in the state of Florida alone. Other states may have different numbers of inmates that undergo academic programs.
A total of 14,877 inmates participated in the academic programs

.

There were

5,308

participants

in technical and career programs

.

Only

1,057 inmates got their general equivalency diplomas (GED)

.

Meanwhile,

1,166 inmates got vocational certificates.

Overall,

3,275 inmates got industry certificates while under the prison system

.
The Second Chance Pell Program (SCPP) makes these results possible through partnerships with colleges and universities.
The SCPP was initially launched as an experiment in 2015. It aims to provide grants to prisoners to attend postsecondary education programs.
What Is the Number of Individuals Who Engage in Substance Abuse Treatment While Incarcerated, and How Many Are Recognized As Requiring Such Treatment?
Nationwide statistics on the number of inmates who underwent substance abuse treatment while imprisoned are challenging to collate. The following numbers come from the figures reported in Florida.
From 2020 to 2021, the number of inmates who participated in institutional-based substance use programs was 8,092.
These programs are institutional-based and are located in most state and federal prisons, work camps, and community release or reentry centers.
Can Inmates Work Outside Prison Grounds?
Prison labor is one of the usual activities inmates are subjected to while incarcerated.
State agencies like the Department of Transportation and the Department of Agriculture often provide work inside prisons. One form of prison labor approved by state laws is work outside prison.
Here are pieces of information about outdoor prison work in the following states and districts:
New York

: Prisoners are obligated in

New York

prisons to participate in prison work or face spending up to 23 hours a day in their cells. Prisoners must work 40 hours weekly on making state

license plates, office furniture, and cleaning supplies

for state and local government agencies.

Florida

: The

Florida Department of Corrections

provides prison work to inmates for state agencies similar to

New York

. The agencies that offer work for inmates are the Department of Agriculture and the Department of Transportation.
Also, non-profit organizations and other agencies in cities, counties, and municipalities can provide work for prisoners.
Do Inmates Get Paid to Work?
Inmates are paid for their work, but not similar to wages earned by people who are not incarcerated. On average, the hourly rate for prison work is $0.63 for regular, non-industry jobs provided by the prison. However, the average hourly rate for state-owned businesses is $1.41.
Prisoner Reentry Toolkit for Faith-Based and Community Organizations
The Center for Faith-based and Community Initiatives released the "Prisoner Reentry Toolkit for Faith-Basaed and Community Organizations."
This toolkit guides organizations interested in creating or improving prisoner reentry programs, case management, mentoring, and job placement. This toolkit is a valuable resource for improving prisoner release programs.
Does the Department Have Faith-Based Programs?
Most state prisons have faith-based programs that offer support in dealing with recidivism and problematic behavior. In Florida, faith-based programs provide different activities and classes that are both secular and religious.
Inmates are free to choose the activities they want to participate in. Other faith-based programs include family life training, mentoring, substance use recovery, and educational or vocational subjects.
What Is the Religious Diet Program?
Some religions have dietary laws and practices that the Constitution protects. These religious diet programs are available in prison for inmates who want to observe and exercise their faith.
Members of Judaism, Islam, and other religious denomination with dietary laws can participate in this program. Around 4% of Florida's prison population participates in this program.
The Religious Diet Program started to take effect on April 2006. That time, a California state prisoner was able to reach an agreement with the state's Department of Corrections and Rehabilitation to provide religious meals at his facility.
What Kind of Pre-release Transition Programs Do Inmates Receive?
The help inmates need starts from well inside the prison. Prisoners nearing release must undergo transition programs to ease them into society. These transition programs include release orientation and release plan. They also receive assistance, referrals, and resources.
Each state has its regulations about pre-release programs. For example, the Florida Department of Corrections provides the following pre-release programs.
1. Compass 100 (100-hour transition program): Under Florida statutes, the DOC must provide a 100-hour comprehensive transition program to prepare an inmate for release.
The program covers life management skills and job readiness. From 2020 to 2021, a total of 21,788 prisoners completed this course.
2. Mental Health Reentry Program: The DOC's health services provide psychiatric assistance to inmates who need help in this aspect. This program offers 14 days of supply of prescribed medication for inmates.
Also, the department offers assistance in applying for Supplemental Security Income (SSI) and Social Security Disability Insurance (SSDI) for inmates diagnosed with psychotic disorders.
What Is the Inmate Recidivism Rate?
The recidivism rate in the United States ranks among the highest in the world. As of 2023, the recidivism rate national average is 37.1%.
The high recidivism rate shows the ongoing challenges inmates and state governments encounter in dealing with problems ex-inmates face during their post-release life.
How Are These Activities Funded?
Funding for activities and programs for prisoner release programs comes from the government.
For example, in 2021, the Department of Justice's Office of Justice Programs (OJP) awarded over $110.7 million to recidivism reduction programs and adult and youth support for reentry into their communities.
What Are the Applicable Statutes?
States have different laws for prison release programs. The following examples are statues from sections of the 2022 Florida Statutes.
Section 20.315 (Organizational Structure)

Section 944.705 (Release Orientation Program)

Section 944.706 (Basic Release Assistance)

Section 944.707 (

Post-Release

Special Services)

Section 944.801 (Education for

State Prisoners

)

Section 944.803 (Faith- and Character-Based Programs)

Florida

Statutes

Rule 33.501 (

Florida

Administrative Code)
Can You Get SSI for Post-incarceration Syndrome?
Post-incarceration syndrome, or PICS, is a condition where inmates are inclined to succumb to recidivism and relapse into crime.
PICS involves symptoms of psychological, social, and emotional difficulty caused by imprisonment. PICS make the transition to normal life challenging.
You can summarize the SSA's definition of disability as a condition where medical problems have severely impacted one's ability to care for oneself without external help.
If you're unsure whether a condition makes one eligible for SSI, call 1-800-772-1213 to make an appointment. For those who are hearing impaired or have difficulty hearing, call TTY at 1-800-325-0778.
Do Prisons Give You Money When You're Released?
Say you're soon to be released. Aside from money left in your inmate account, prisons usually give "gate money" to prisoners ready for release. However, the amount given varies from state to state, often not much.
For example, California provides $200, while Colorado gives $100 to inmates upon release. In Alabama and Louisiana, prisoners get only $10 or $20.
What Do Prisoners Do When They Get Out?
When prisoners are released from prison, they can immediately secure a place to reside and begin living outside of prison. Unlike before, where the government must pay for the inmate's food and housing, inmates must start anew and live independently upon release.
What Are Newly Released Prisoners Called?
Individuals released from prison are often called ex-offenders, ex-cons (ex-convicts), and ex-prisoners. However, these words may sound "dehumanizing" and as much as possible, you should try to avoid using them.
Instead, you can use the humanizing language to refer to someone who has been released from prison, such as the following:
Person (or individual) previously incarcerated (in prison or

county jail

)

Person (or individual) with prior justice system involvement

Person (or individual) with justice history
A prison release is a time of renewed hope. If you have a loved one in prison, you can visit LookUpInmate.org to get an estimated time for their release.
Our website gives access to over 7,000 correctional facilities nationwide. It can help you prepare for that big day, where you can guide your loved one through their second chance at a better life.
References